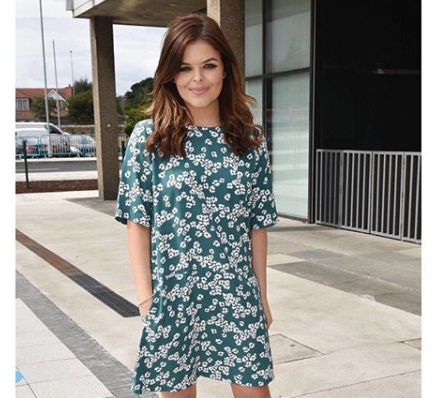 Doireann Garrihy has announced an exciting new role on Today FM radio!
The Podge & Rodge Show host, who previously presented The Zoo Crew on Spin 1038, will be taking to the airwaves this weekend to present from 2-6pm, in place of the regular 'Premiere League Live', and we can't wait to tune in!
"I'm so excited to be joining the Today FM family this weekend." Doireann said of her latest gig.
"I've been hovering at their door for the past few years, so to finally be taking to the airwaves is a dream come true. Tune in from 2pm as I have some seriously dzeadly tickets to give away!"
Doireann recently opened up about rumours surrounding her relationship with boyfriend Joe Melody, when a series of Whatsapp voice notes claiming that he had been in a relationship at the time the pair met, were made public.
Will you be tuning in?