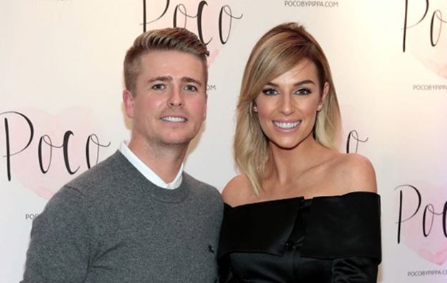 Brian Ormond has shared a sweet tribute to his wife Pippa O'Connor as her clothing brand reaches a milestone.
POCO by Pippa turns two this month, with the jeans brand opening their 6th pop-up shop this week.
In the sweet tribute, Brian shared how proud he was of his wife and the hard work she's put in.
"Happy 2nd birthday @pocobypippa. So proud of what we've achieved @pipsy_pie You've worked so hard to make sure you got everything right, the styles, the fit, the names! You're some woman for 1 woman," he said. "Thanks to all of our team, family/friends that have helped and advised us on this journey. Here's to big future, growing our team & business. Let's go pop up no 6! Opening tomorrow in @liffey_valley"
Pippa's new popup at Liffey Valley opens tomorrow at 12 which promises to be the biggest one yet. The company took to Instagram to share their own celebrations for the milestone.
Will you be heading along to the new store?