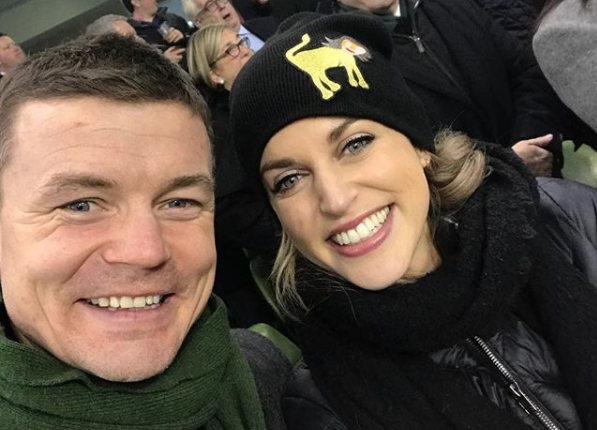 Brian O'Driscoll and Amy Huberman aren't usually one for huge gestures of affection on social media.
But both took to Instagram today to mark Valentine's Day.
The actress shared a photo of Harvey Kinkle from Sabrina the Teenage Witch.
She captioned the post: "Happy Valentine's Day to this guy! Oh wait, this is getting really confusing now."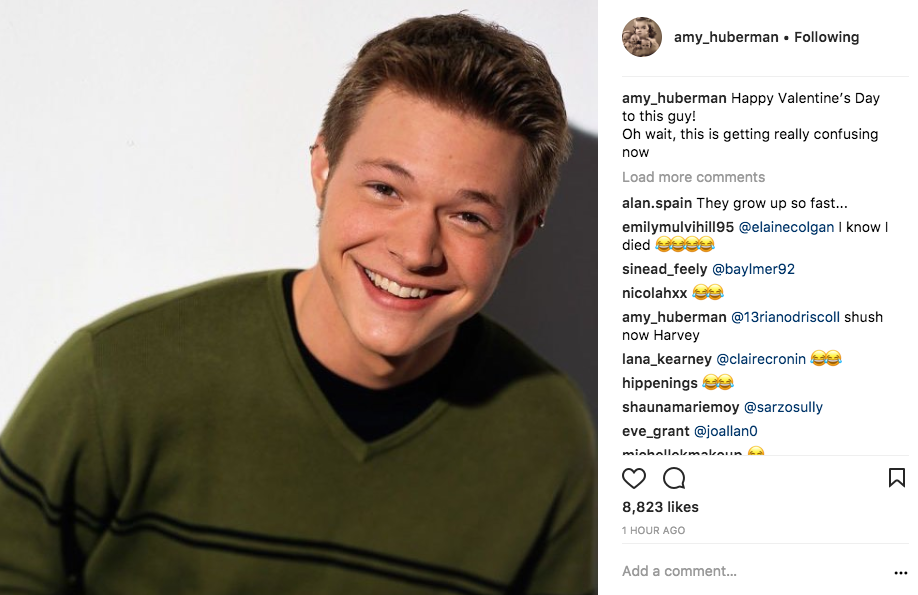 She was referencing a meme that went viral earlier this month which compared the Rugby star to the Nickelodeon heartthrob.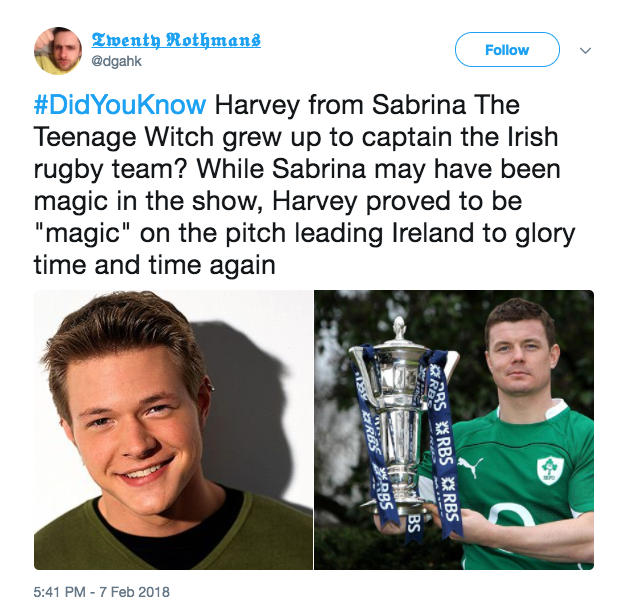 Earlier this week she shared the tweet saying: "Again. He tells me nothing. I mean, I would have actually liked to have known that Brian. Jesus."
Brian responded to the Valentine's Day tribute with a simple, yet hilarious response.
She shared a photo of Sabrina the Teenage Witch with the caption: "…and to you love!" along with a kissing emoji!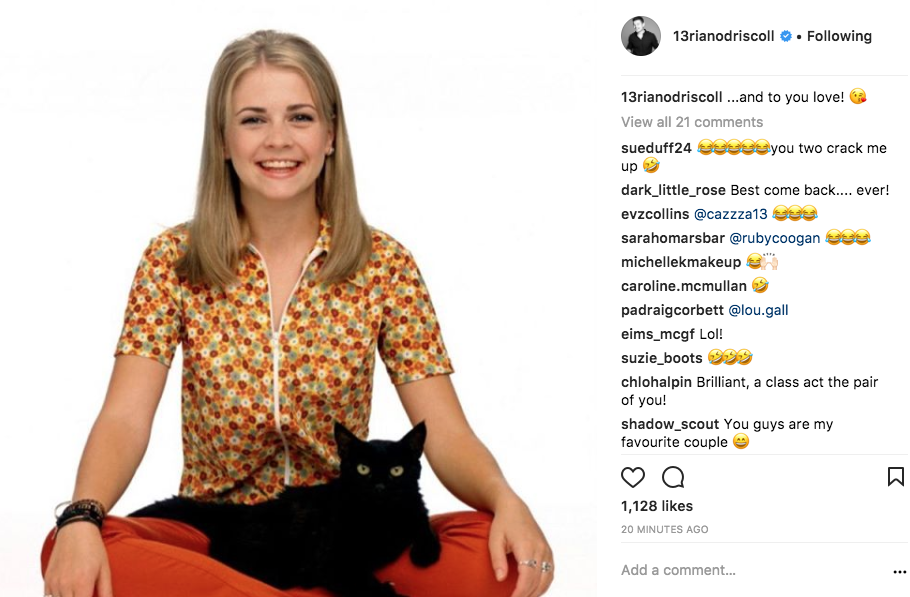 Now that you say it guys, the resemblance is actually pretty close.
We know what these two will we going as for Halloween!