Brian McFadden has revealed that he has undergone a hair transplant.
The former Westlife star today posted pictures to Instagram of the process of undergoing the treatment, and thanking an old school friend for helping him out.
So glad I finally done something about it. Feel amazing today! https://t.co/8mx3k8DfNM https://t.co/iCuju5iCya

— Brian Mcfadden (@BrianMcFadden) February 4, 2018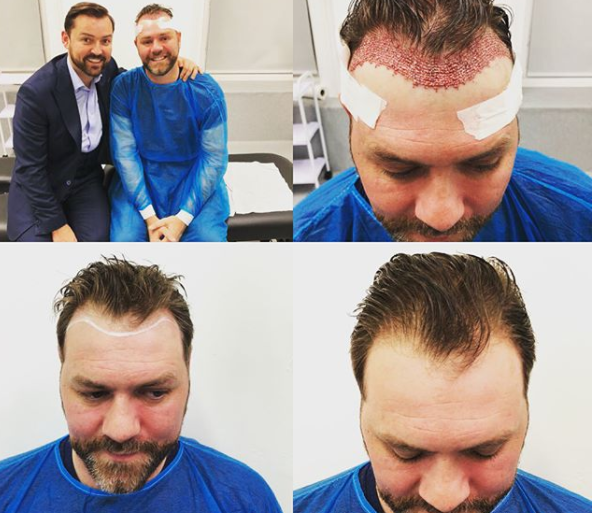 "The last few years my hair line has been thinning and receding due to my life style and the general stresses we go through in life," he wrote on Instagram.
" It's been really making me self conscious and uncomfortable so I decided to do something about it. I never thought the the answer to my problem was the young boy who sat beside me in school!!! Simon my old school buddy is the man behind the magic. It's such a small crazy world.
"No point in bullsh**ting. People should not be embarrassed about getting your hair done. It's just moving hair from the back of your head to the front," Brian wrote in response to praise of his new look.
Many fans commended Brian for his honesty on both twitter and Instagram.
What do you think of his new do?