With U2 being one of the biggest bands in the world, it's hard to imagine that the their name could be cause for embarrassment for it's lead singer.
Apparently that is exactly the case as U2 frontman, Bono opened up about the topic on a recent podcast.
Ahead of his movie debut in animated film, Sing 2, which he has also written a song for, Bono spoke on the podcast, Awards Chatter about his career so far and what makes him cringe.
The Dublin native shared that despite their success he's never really been a fan of their name; "In our head it was like the spy plane, U-boat, it was futuristic — as it turned out to imply this kind of acquiescence, no I don't like that name. I still don't really like the name."
Before they were known across the world, the band went by a couple of other names before they settled on U2. First they were called The Larry Mullen Band before switching to Feedback and then The Hype.
In 1978 the foursome were fixed on U2, but Bono shared that he's never really loved the name; "I still don't. I really don't. But I was late into some kind of dyslexia. I didn't realise that The Beatles was a bad pun either."
"Paul McGuinness, our first manager, did say, 'Look, it's a great name, it's going to look good on a T-shirt, a letter and a number'."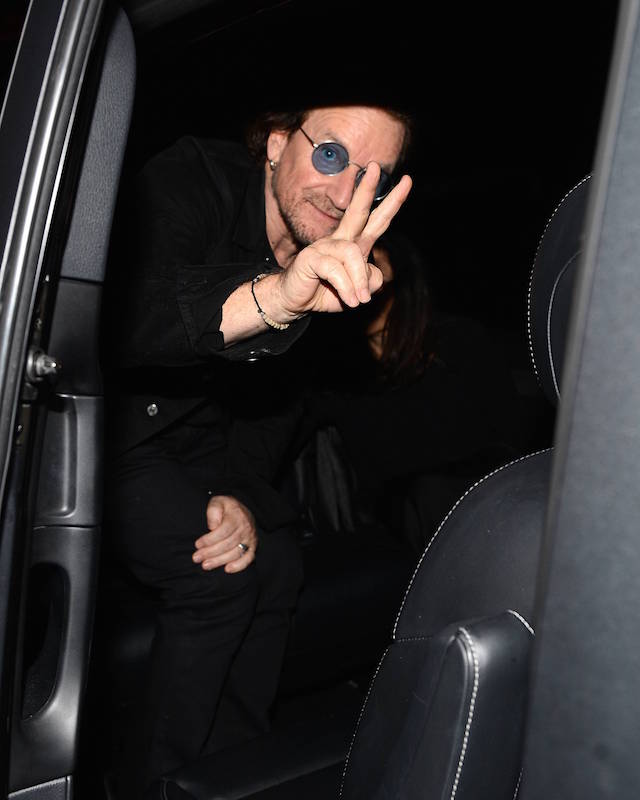 Continuing, he also shared that he cringes still when he hears himself on the radio! Laughing the star said; "I've been in the car when one of our songs has come on the radio and I've been the colour of, as we say in Dublin, scarlet. I'm just so embarrassed."
"The one that I can listen to the most is Miss Sarajevo with Luciano Pavarotti. Genuine, most of the other ones make me cringe a little bit.
"Although Vertigo probably is the one I'm proudest of. It's the way it connects with the crowd," he added.