Bonnie Ryan is celebrating one year of married life with husband John.
The influencer said "I do" last year in a intimate courthouse ceremony in Dublin, with just family in attendance. Followed by a larger celebration in Italy last summer.
Honouring her first year of married life, Bonnie shared some new snaps from her official wedding day.
Writing: "This weekend last year I wore my second favourite outfit"
"Our legal registry office."
Bonnie donned a stunning white suit from Nadine Merabi. Complete with pearl details on the sleeve. Which she accessorised fascinator.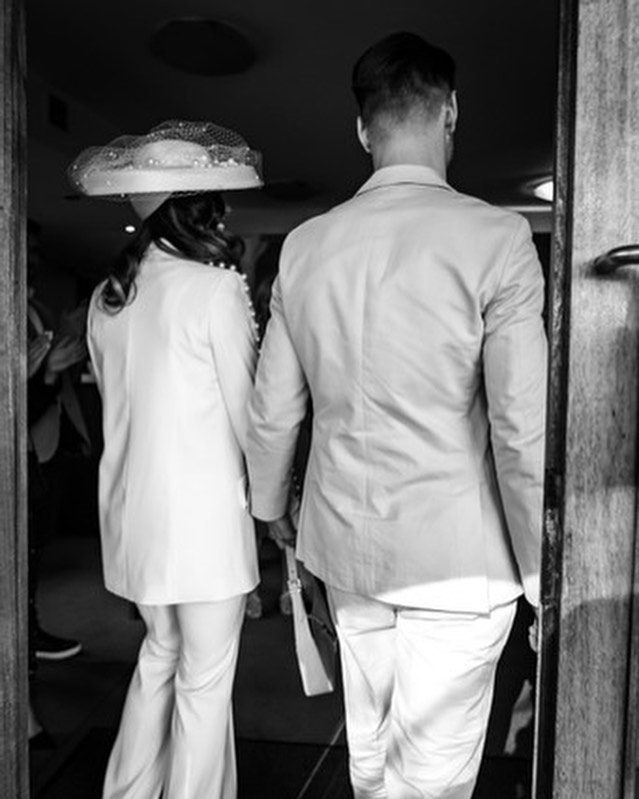 Sharing news of her wedding with followers on Instagram, the makeup artists wrote: "I think out of all Mondays, this was the Monday that I was entitled to have a little bit of a sleep in."
"I had the best weekend of my whole entire life, and that was just the legal side of things. We are looking at this as our pre-wedding party with our families and in a couple of weeks will be our actual wedding with all of our friends and family for a big celebration.
"That's the one that we'll use as our wedding date and that to me and John is our wedding day. So this was our registry, a little party with our family and to get us all excited for the wedding," she shared with her followers.