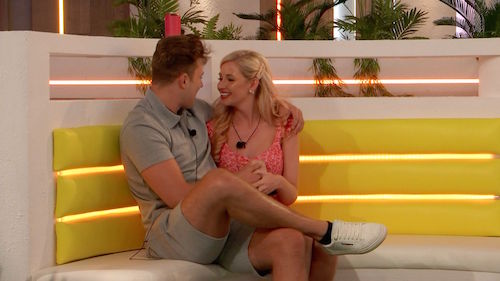 Curtis Pritchard and Amy Hart have turned their relationship status up a notch during the first Hideaway stay of Love Island 2019.
Last night's episode saw islander Tommy Fury receive a text informing contestants that the Hideaway was officially open and they could choose one couple to spend the night in it.
With Amy and Curtis being one of the strongest couples in the villa, the lucky pair were picked to enjoy some alone time together.
The Dancing With The Stars professional wasted no time in inviting air hostess Amy to join him in the jacuzzi, where the two discussed their relationship status.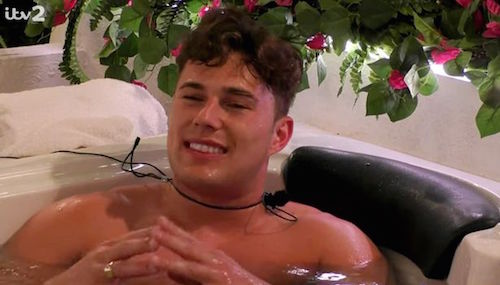 "We're very close and very good together at the moment and I definitely don't want to see anyone else," Curtis said.
"I know that no-one is going to walk through the door and turn my head at all. I'm not asking you to be in a relationship but I just want to lock it off."
In agreement, Amy, who has never had a boyfriend, replied: "So, we're not going to get to know anyone else? I think it's too soon to do the whole boyfriend and girlfriend thing but we're 100% exclusive."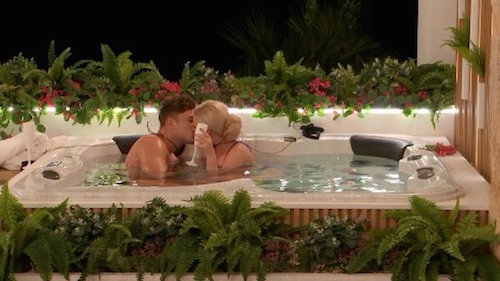 Curtis then asked Amy to be his 'half-girlfriend'.
"I will be your half-girlfriend," beamed Amy. "But we will not call it half-girlfriend! We'll refer to each other as other-halves until one day we'll potentially use the 'B' and 'G' words."
The dancer was quick to assure Amy that their relationship is moving in the right direction, telling her: "Just so you know, I am planning on doing that".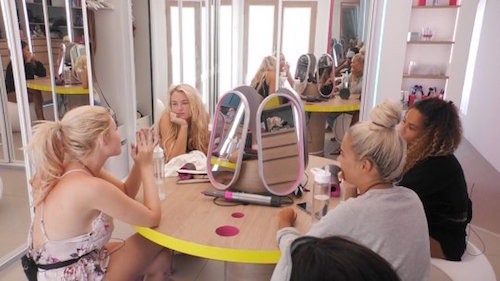 We can't wait to see this romance blossom!