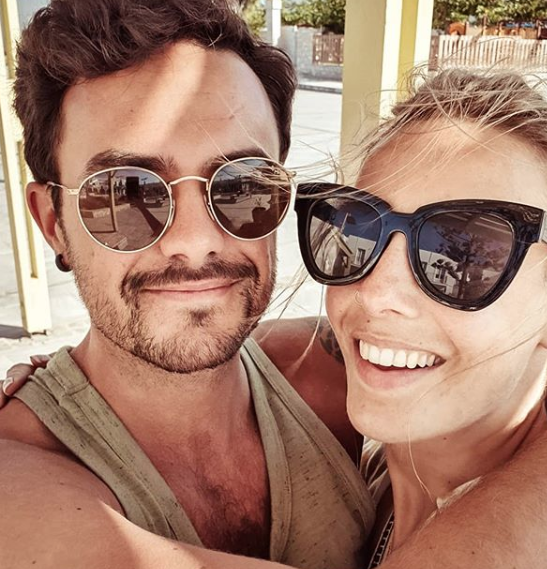 Following their beautiful boho wedding earlier this summer, Blathnaid Treacy and Charlie Moon are enjoying a romantic Greek honeymoon.
Soaking up the sun and taking in the stunning seaside views, the pair have been basking in wedded bliss on the beautiful island of Mykonos.
"Loving every second of it here with this one," she beamed.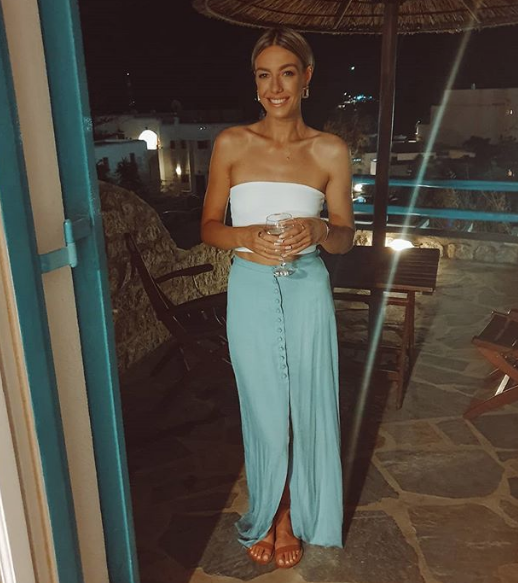 The happy couple tied the knot at Kippure Estate in Blessington on June 14th, surrounded by 120 of their closest friends and family – and you can check out all the snaps of their big day here.
Speaking to VIP Magazine about their wedding, she told us: "I think my feet are just about touching the ground now.
"It's such a funny feeling, a real out of body experience. It's such a gorgeously mad day where you're surrounded by all the people you love, who are all so happy for you and directing all this positivity towards you."
Blathnaid went on to say, "In my speech, my last line was, 'I love nothing more than going on an adventure, and marrying you Charlie, is the best adventure I'll ever go on'.
"We're best friends, we have such a laugh and we love spending time together, even though with our careers we're often like ships passing in the night. We honestly just love our life together."
We wish them a very happy future together.