We're beauty mad here at VIP Towers, so we never pass up the chance to root through our favourite Irish celebs' makeup bags.
We caught up with former Fair City actress Jenny Dixon, to talk us through her top five hero beauty products.
From affordable to high end, brows to setting powder, Jenny's beauty bag is simple yet effective!
1. I always have a Max Factor pan stick in Nouveau Beige to hand. My mother has always used it and so did my granny. It's a classic, a really great product to cover up quickly and easily.
2. The powder I'm loving is Laura Mercier. I use a small powder brush for more targeted powdering, and keep the skin set/matte in areas that you don't want to get shiny throughout the day.
3. I've tried lots of mascara but at the moment this great value L'Oreal Mega Volume Miss Baby Roll is my absolute fave! Use after an eyelash curler and get thick, dark, long lashes! I love it!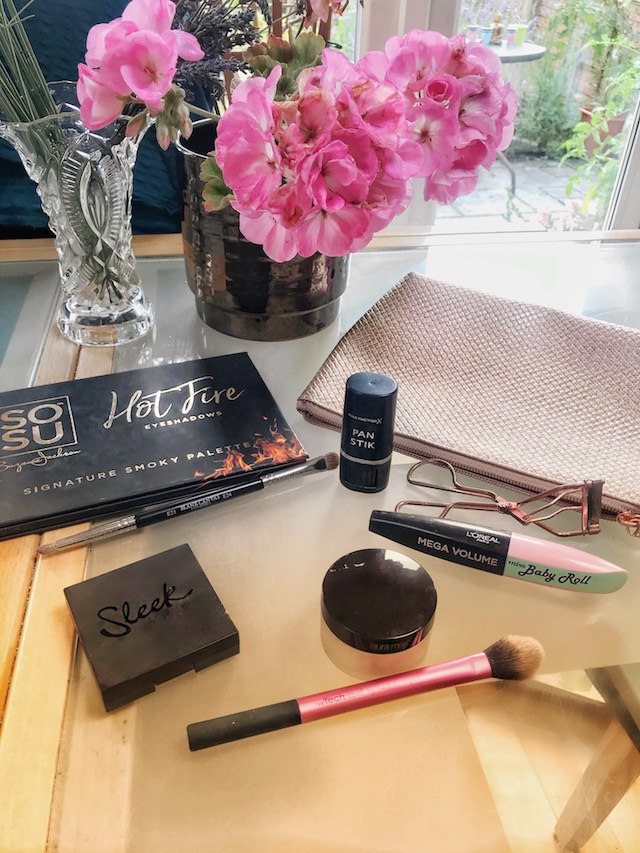 4. Suzanne Jackson has done it again with yet another brilliant product. I'm loving her SoSu Hot Fire eyeshadow palette – the shadows are flattering and have dense pigments that last. For a natural day look I use 'Naked' and then I build it up with 'Blaze'/'Smoked' for night time look.
5. To keep eyebrows tidy and groomed looking I use the same as what was used on Kerri-Ann in Fair City. It's the Sleek eyebrow kit in shade light. There's a gel and a powder inside, I use a combination of both and the angled brush it comes with is excellent for the precise, defined and neat brow line we all love!