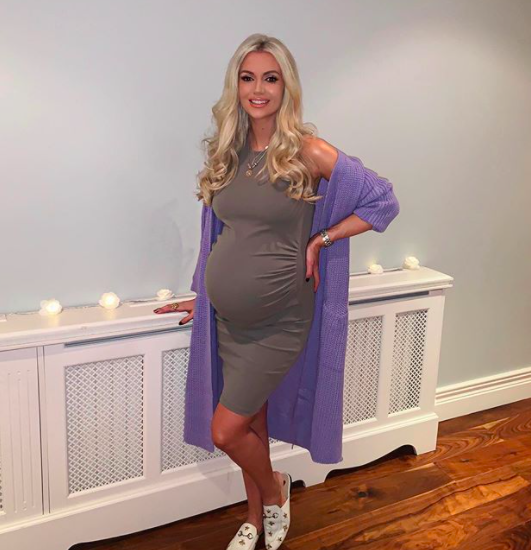 It's a wonderful time for Rosanna Davison and her husband Wes Quirke, who have just announced the arrival of their two little boys.
The model welcomed their two sons to the world  this morning- and mum and babies are said to be doing well.
Sharing the first glimpse of the newborns, Rosanna said, "Our beautiful and healthy identical twin baby boys, Hugo and Oscar, arrived safely into the world this morning and our hearts are bursting with love.
"Just like that, we've become a family of five and all our dreams have come true. We're deeply grateful to the wonderful, hardworking team at @nationalmaternityhospital for all of their kindness and support."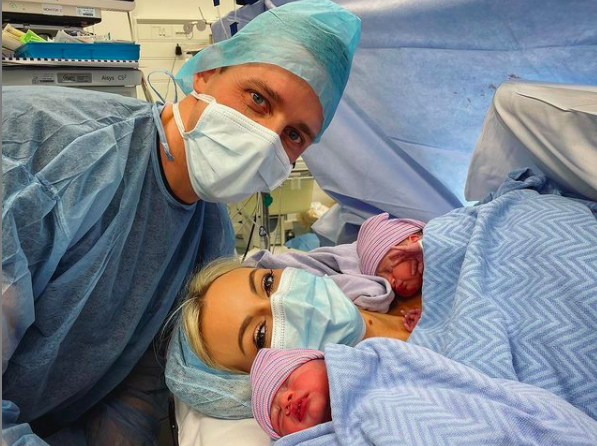 Rosanna and  Wes are already parents to little Sophia, who they welcomed to the world via surrogacy last November.
After 14 heartbreaking miscarriages, Rosanna believed she'd never carry her own children, but to her delight, fell pregnant earlier this year.
"I was told that I would probably never be able to carry my own baby due to a suspected immune system dysfunction, which numerous different medical treatments failed to rectify.
"So for this to just happen naturally, and to have twins too by complete chance, is an absolute dream come true for us," she said.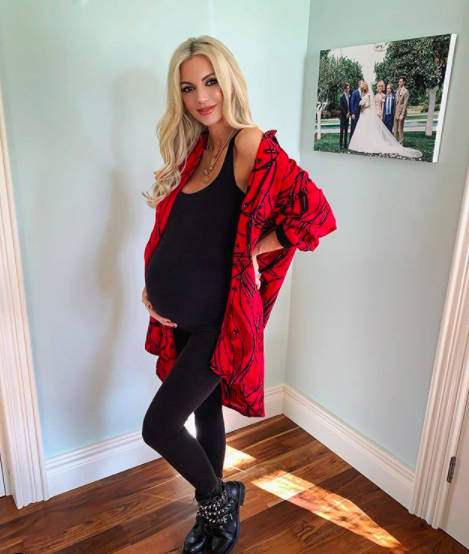 "My doctor can't offer a medical explanation for why I have been able to sustain this pregnancy and it will probably always remain one of life's mysteries.
"However, we found out I was pregnant after the first month of lockdown when I was far more physically relaxed than I've been in years and enjoying the slow pace of family life at home, despite the anxiety and sadness in the outside world. So perhaps that time out from the stress of busy everyday life made all the difference."
The pair learned of her pregnancy in mid-April, but kept it completely private for a few weeks.
"We held onto our lovely secret for a long time because our past fertility challenges have taught us not to get excited about a positive pregnancy test," she said.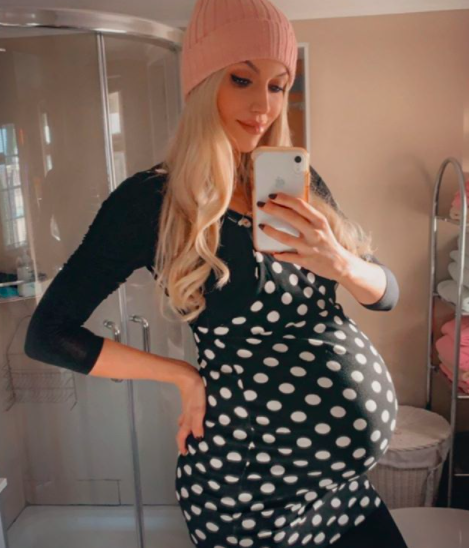 "Losses at any stage of pregnancy are traumatic and can make it more difficult to really believe that your family dreams might come true."
She continued, "Over the past couple of years, I had done a lot of work on myself to make peace with the idea that I was the girl who would never be able to carry her own child or that I may never even have a family of my own, so the last few months have been a process of reversing what I thought I knew and had accepted about myself. I actually think we're still in shock."