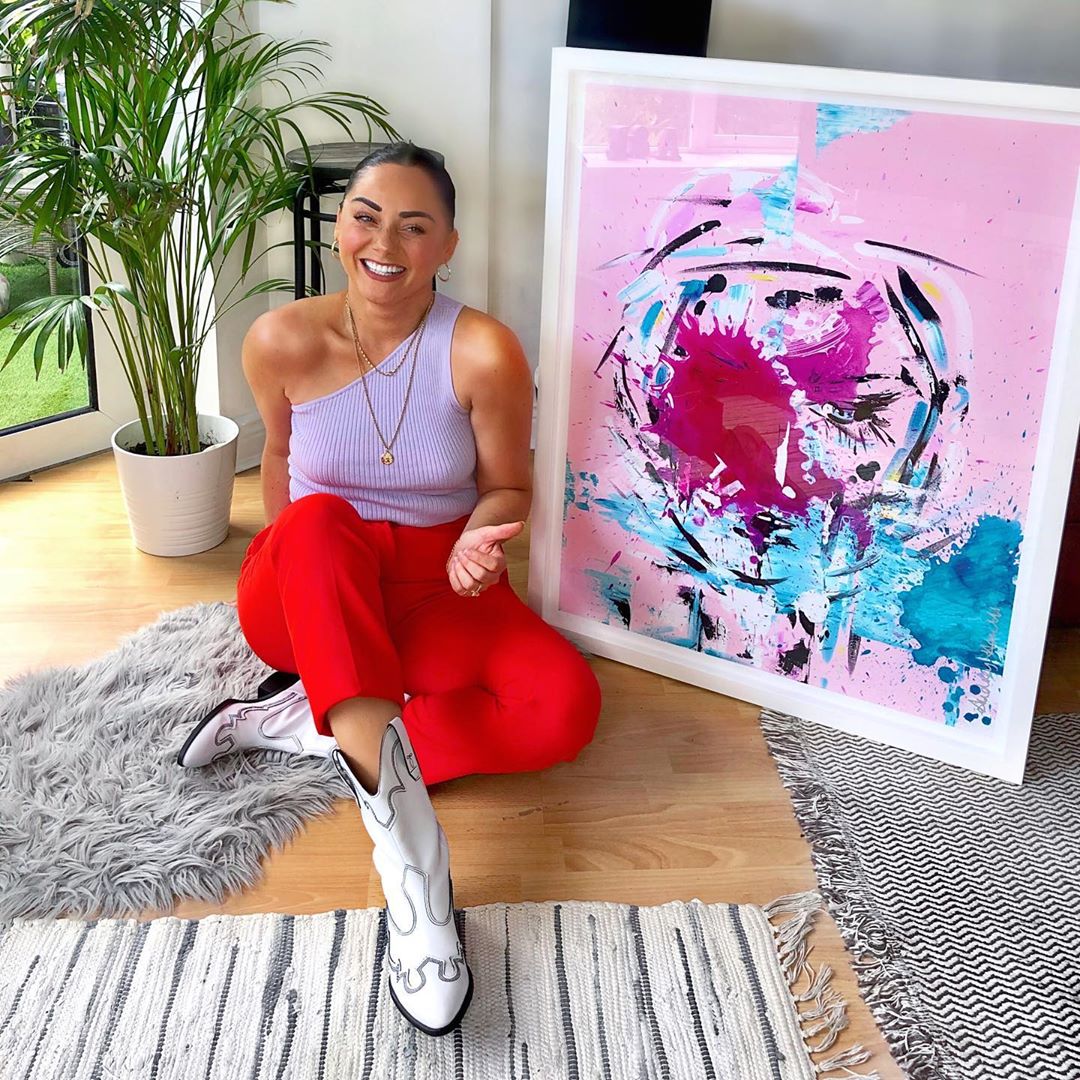 Earlier this year Irish artist, Audrey Hamilton started a fundraiser for WWF Australia in the wake of the horrendous bushfires happening there. The animal lover and painter creates a one of a kind print to raise money for the cause.
Sharing a picture with the cheque yesterday, for a whopping €20,000, Audrey was delighted to share how much the sales of her print had raised; "Six months ago, thanks to the help of all of you guys, we were able to raise €20,000 for the @wwf_australia bushfire fund through the sales of my KOKO print."
"Never did I think with one of my prints we could raise that amount of money for the animals."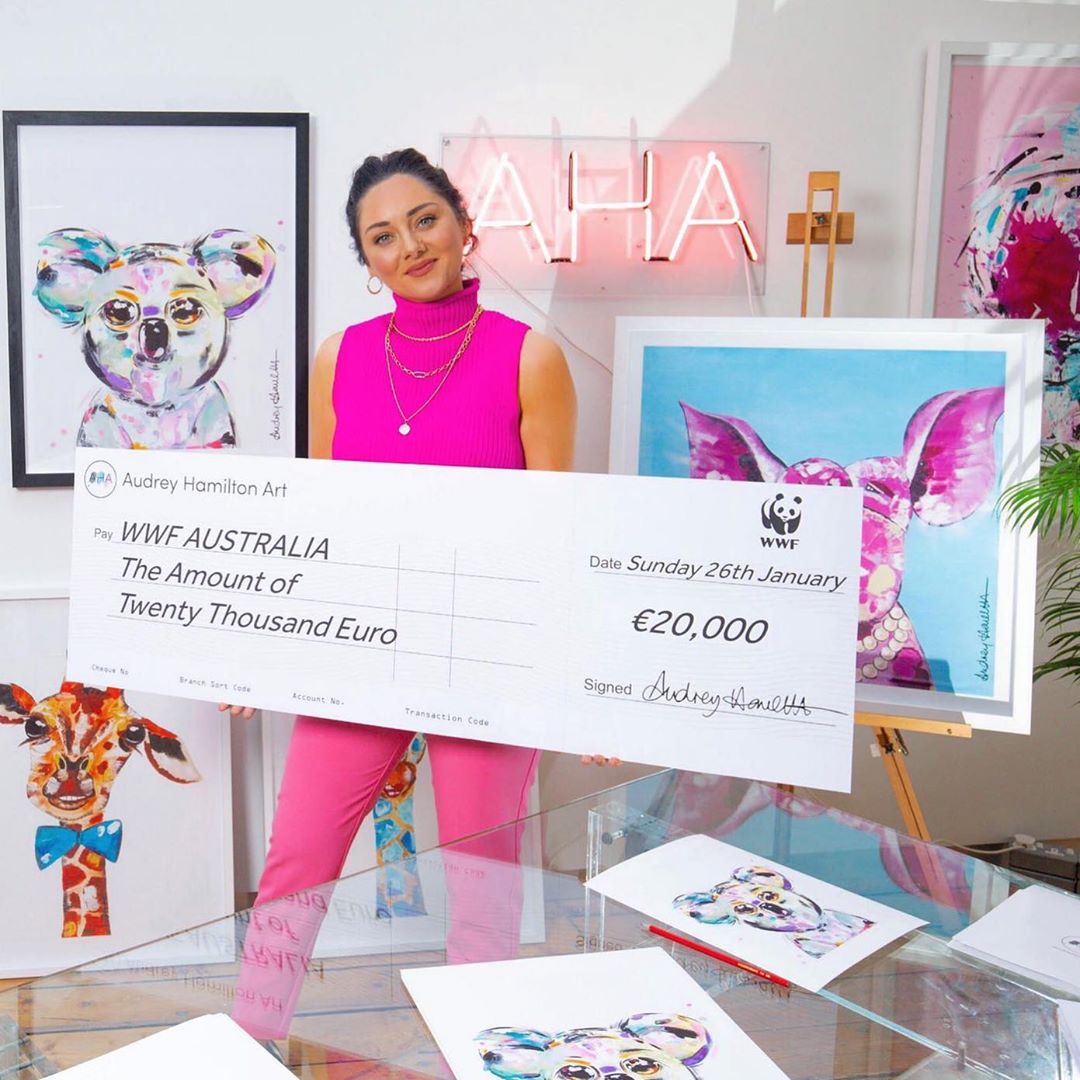 The artist, who's abstract paintings are easily recognisable through their bold use of bright colours, shared that it wouldn't have been possible without social media;
'I still often think about how it really is through the power of social media being used in its most positive form, that we can all come together and help in areas that need it."
Audrey originally created 275 limited edition archival pigment prints, which all sold out in under two weeks.
She has promised to donate 50% of all sales to WWF Australia, and was even invited to the Australian Embassy in Dublin to present them with their very own KOKO print.
What an amazing fundraiser for a fantastic cause!