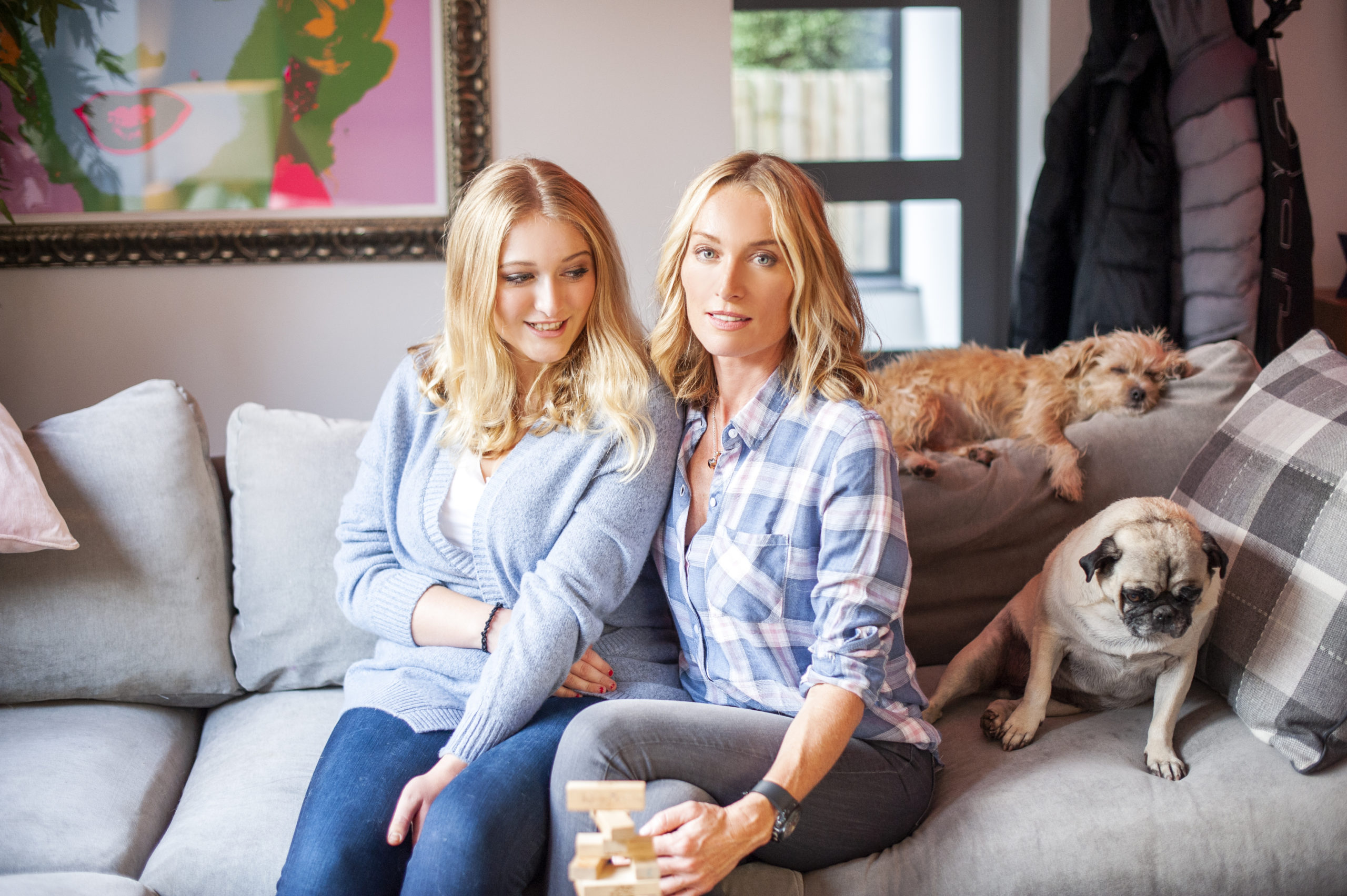 "Evie flew into this world like a wide-eyed Disney princess! I gave birth to Belle!" laughs actress Victoria Smurfit, softly. "It's been fascinating being her mom", she continues "and working out how if this had to happen, that it had to be given to a girl with incredible optimism and positivity."
This that has happened to the Smurfit/Baxter clan is Stargardt's disease, a degenerative macular condition that causes vision loss in children and young adults, and for which there is at the moment, no known cure. Evie Baxter, the eldest child of Victoria and Doug, (she turned 15 on November 1st) was diagnosed, much to her family's total surprise, when she was just 12 years old.
As the consultant broke the devastating news Evie recalls how slowly he spoke, how her parents then started to silently sob, but how the severity of it was totally lost on her. "I was just happy to get a day off school", she tells VIP, smiling. The reality of vision loss impacted quickly however, and ever since it's been a steep learning curve for both Evie and her family.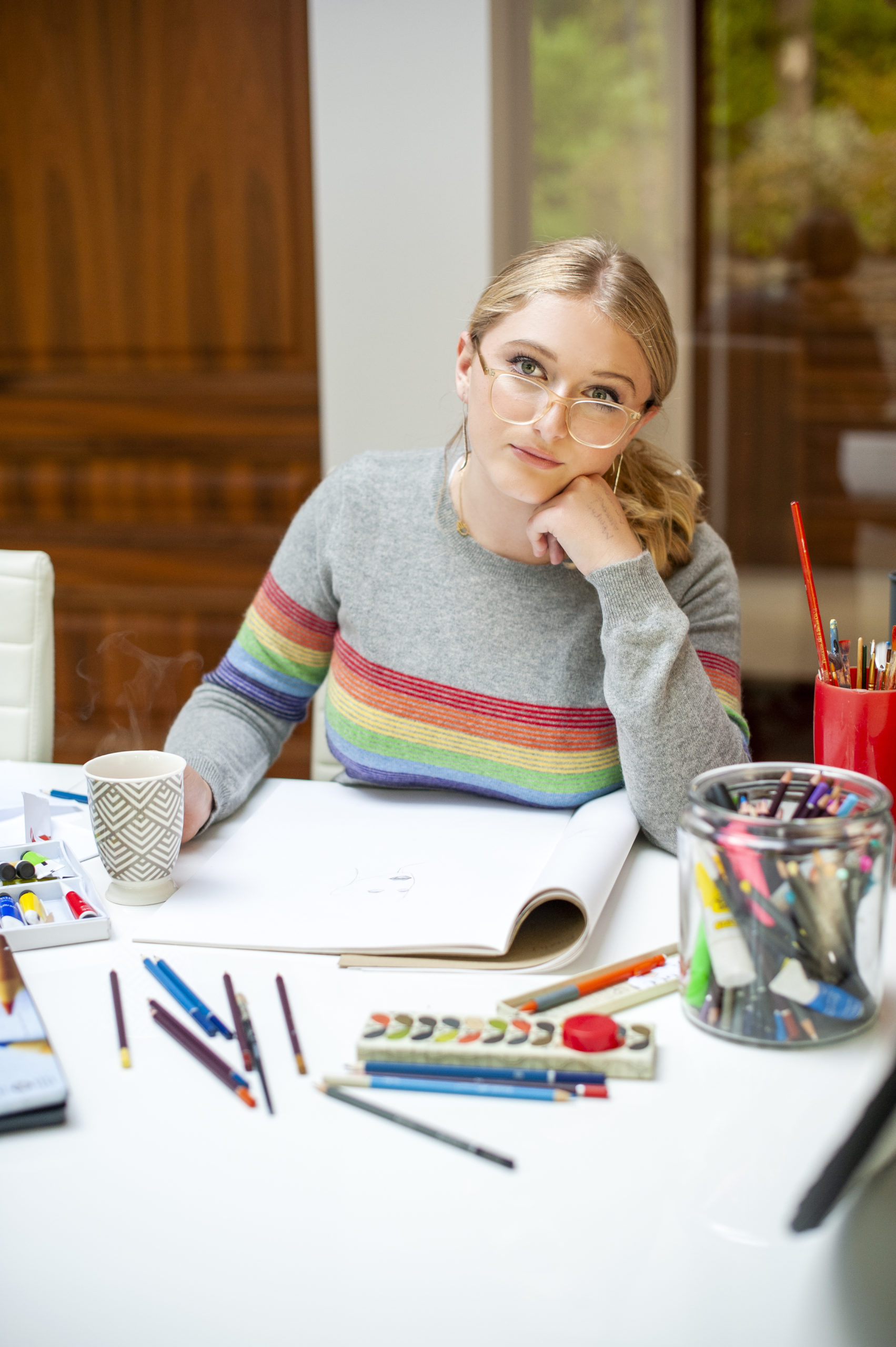 Going public this time last year on The Late Late Show to talk about her condition and about her ambassadorial role for Irish patient-led charity Fighting Blindness, whose vision is to cure blindness, was massively empowering, she tells us today. Helping others understand, offering support to sufferers and fundraising to enable research has given her the strength to push through those many dark days.
In the past 12 months, Evie along with actor James Nesbitt, have helped raise a whopping €1.4 million to fund a Retina Camera (RetCam) in Holles Street, National Maternity Hospital to help save the sight of premature babies. Fighting Blindness hope to deliver this camera to the hospital in January 2020. Gentle and gracious, Evie Baxter is quite something. She carries a heavy burden with as her mum says, "great optimism and positivity".
VIP spent an emotional day with the two of them in their new London home, while Ridley, 12, and Flynn, 10, worked hard at school. Following pictures, we sit and listen as they tell us all about a life now spent fighting blindness.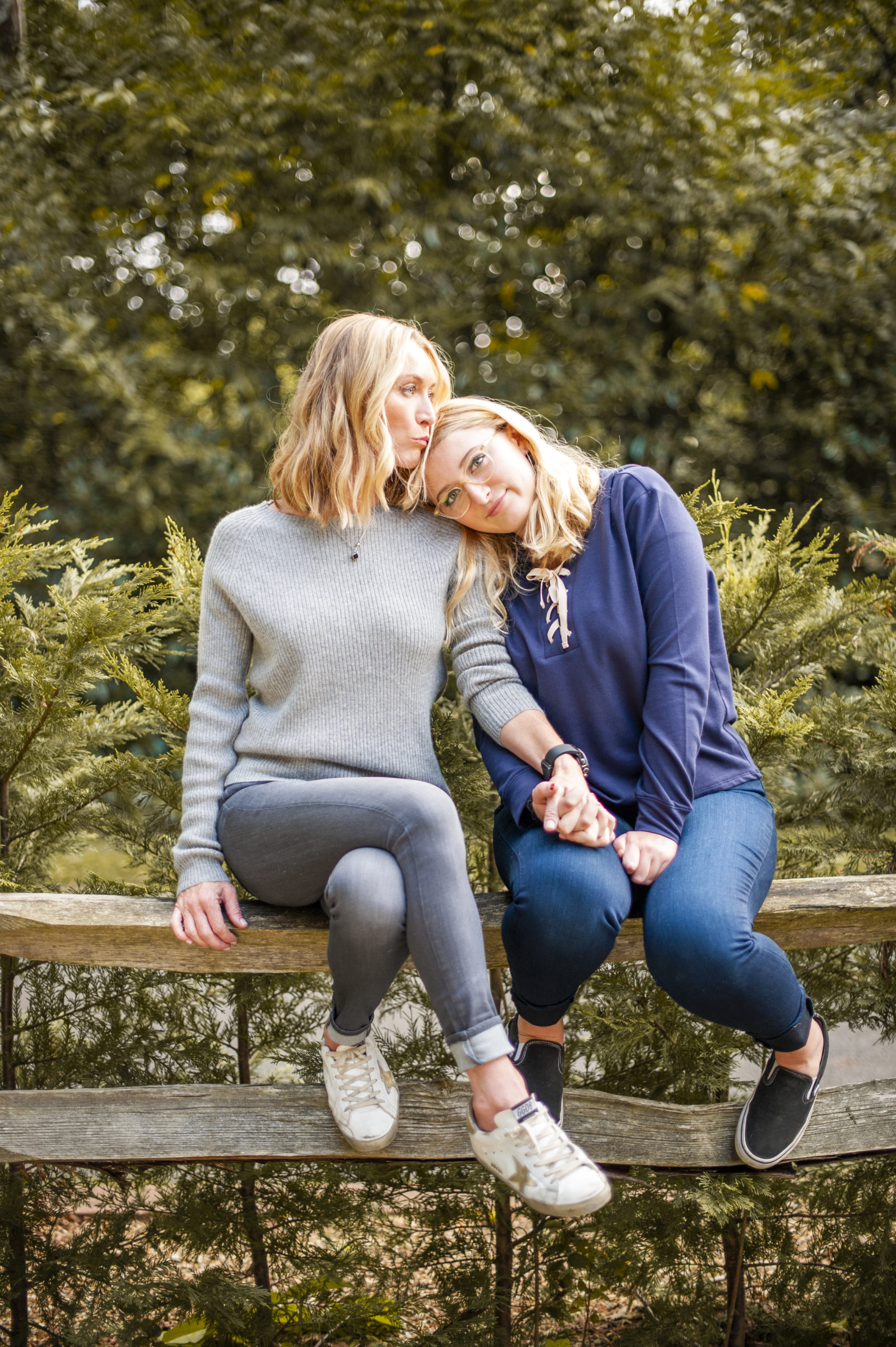 Victoria and Evie, thank you for welcoming VIP into your London home, we're delighted to be here. You moved to London from LA in June, how have you both settled?
Evie: It's been fun. At first it was kind of hard to understand the culture but I think people here are a lot more compassionate, understanding and empathetic.
Victoria: I have a theory – having lived in Ireland, England and America – that in the States there's such a vast array of human beings that you're highly unlikely to have recourse. So, if you are badly behaved it's not going to come back on you because you're never going to see those people again. As a result people get away with an awful lot in a way that you don't here. There's no necessary understood upside of always choosing to be nice in the States.
Developing a sense of community for the children was one of the reasons you say you moved. Has that happened?
It has actually. And it was here and not Dublin because my mum's in Worcester; dad's in London; Doug, the kids' dad,
and his sisters are in London; his brothers are in the UK, so, all the cousins and aunties and uncles are over here, which is why London made more sense. But we've also got a tonne of family in Dublin so its just the best of both worlds really. I also needed an American school for the kids because they'd already done most of there schooling in the States. To change tack now would have been really hard.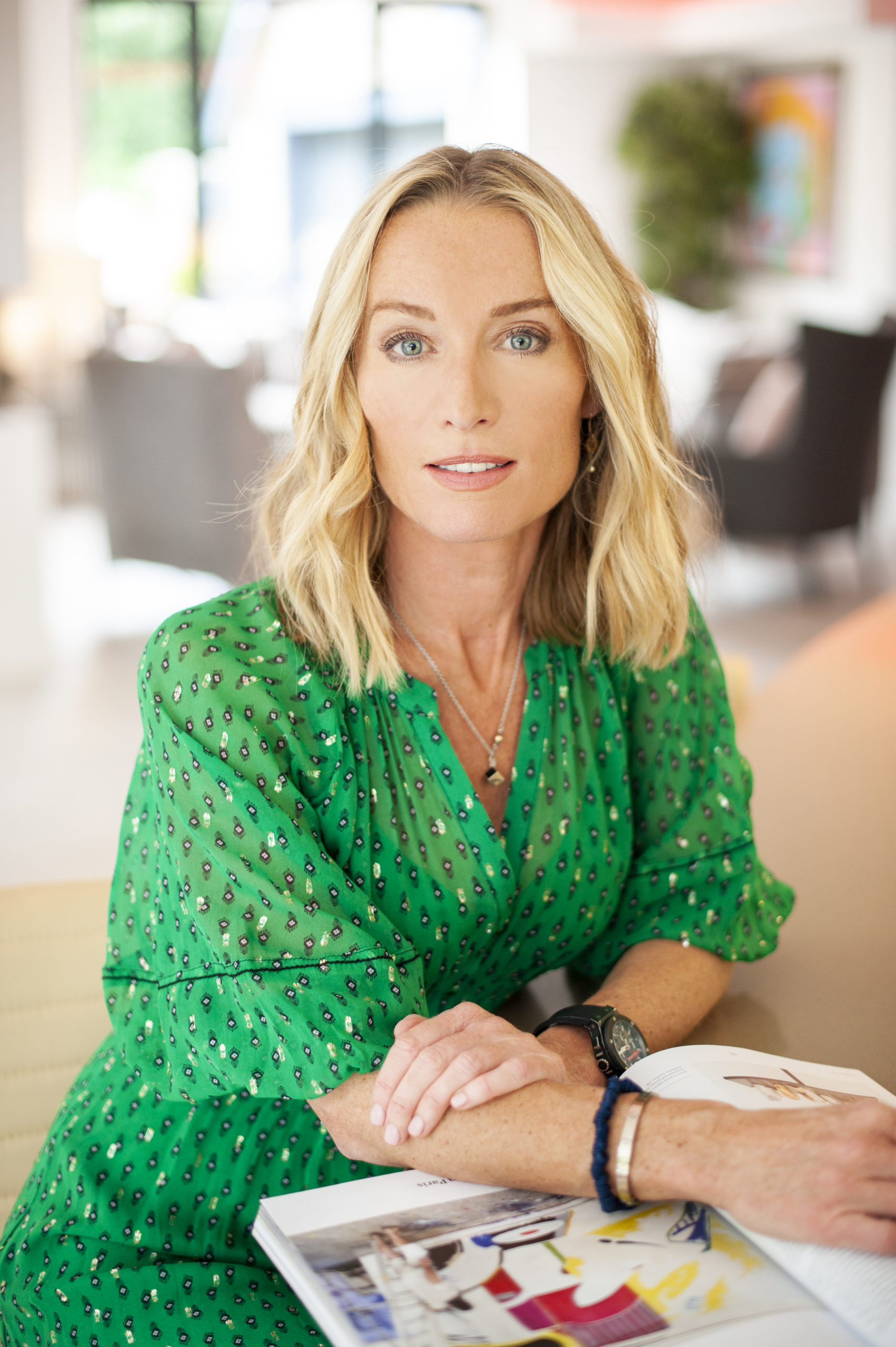 Evie, you were seven years old when you upped-sticks to L.A. Do you remember the move?
E: I do. I remember the house we had before we had the official Santa Monica house. I was never told that we were moving and after a few months I asked Mum, 'When are we going back home?' and she was like 'We live here now'. It was a good tactic!
Was it a tactic Victoria?
We didn't plan it that way! We were only going for three months and then I think it was the vastness and the opportunity. I was in my mid-to-late thirties and Evie's dad was in his early forties and we just thought, 'Why not try something new?' I had this sense of adventure.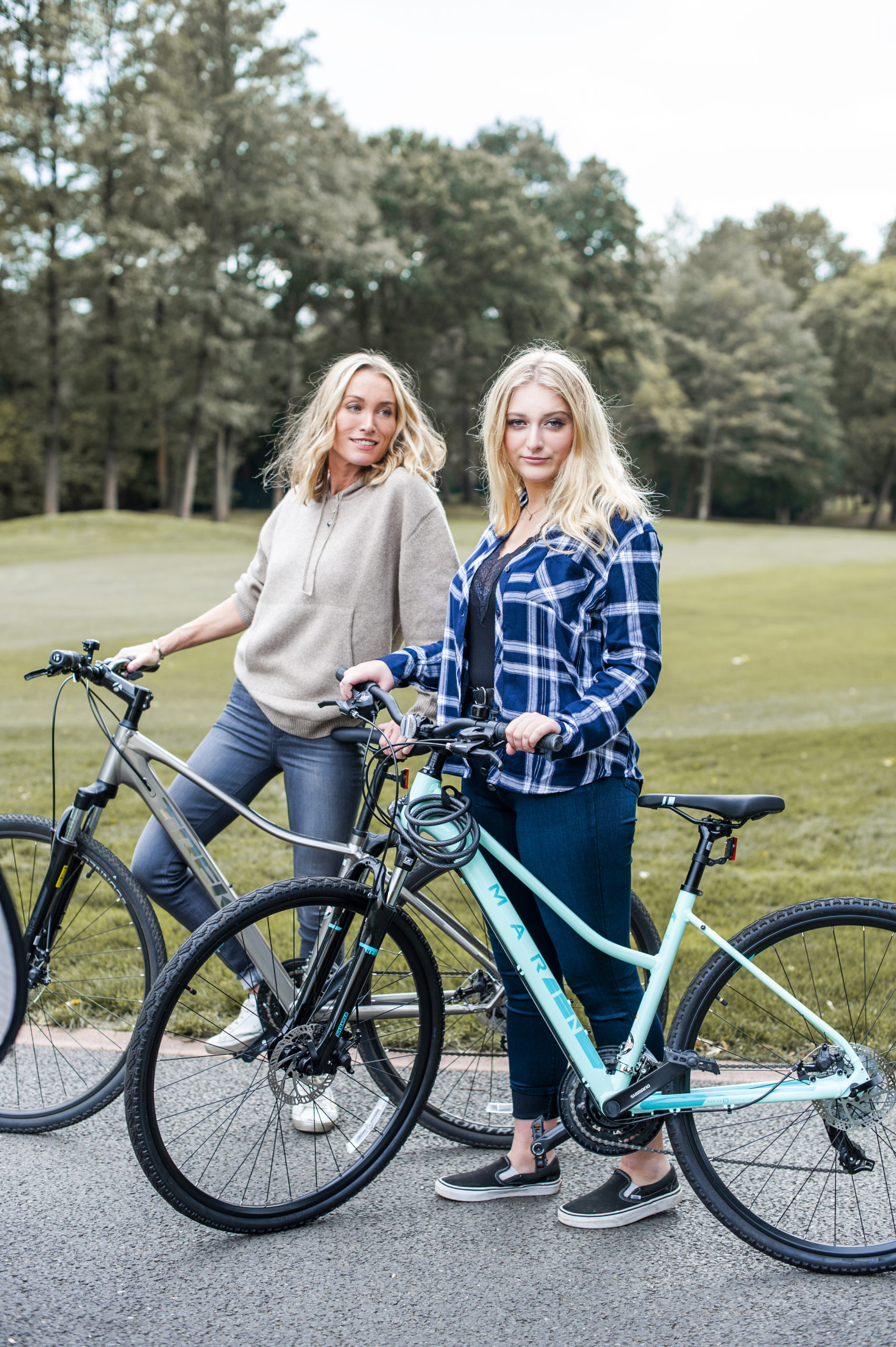 VIP is on a bit of an adventure here in London today but for a VIP reason: it's a year since you, Evie, appeared on The Late Late Show to speak publicly for the first time about Stargardt's disease, an eye disease that causes vision loss in children and young adults. What has your year been like since speaking out?
Going on the show that night was probably one of the best experiences I've ever had. Ryan Tubridy is such a nice guy. I remember before we went on and I was having a mini panic attack and Ryan comforted me and told me that I was going to be great. That night changed my life forever. I remember looking at the video days later on YouTube and it had 10,000 views. I just sat there crying because I was like 'all these people now know my story and all these people care enough to click on me'.
Explain to us Evie about Stargardt's disease and how it affects what you see.
Well, there's always tiny little yellow sparklers floating throughout my vision and they focus mainly toward the centre. It's difficult to see things in front of me especially when further away. It's difficult to get a sense of what's happening, everything is a lot more blurred and sometimes I've to squint more if I want to completely focus and it gets quite distracting. Sometimes I get smudges of rainbow colours in my vision so I have to blink a few times to make them pass. It can be hard when I'm trying to have a conversation with someone and I'm just there blinking insufferably trying to focus.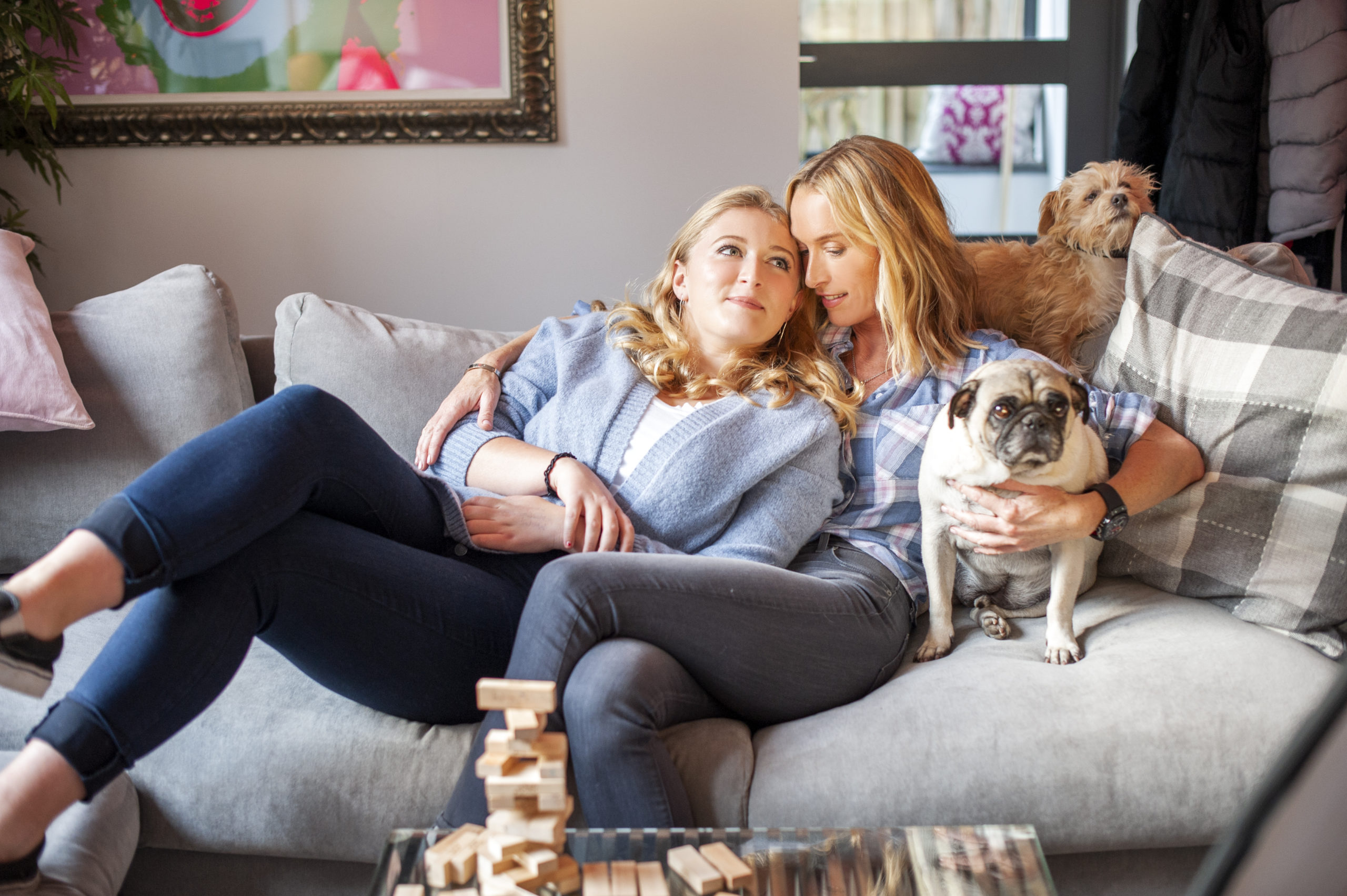 Not easy…
V: Yeah and to add another layer, if Evie is looking at say maths on the board, she has to try to see it before she can start to understand it, at which point everybody else in the class has moved on, and then you're one step behind the curveball because you're trying to disassemble what's in front of you.
E: It's quite a struggle, I always feel like I'm behind. V: It's hard when you start in a new school as well. As a teenager, you don't want to be different, but Evie has to admit to being different. Thankfully talking about it publicly has helped.
Your life has, presumably, drastically changed since your diagnosis two years ago.
E: Drastically. I remember being diagnosed: I was sitting in the chair and the doctor was very slowly trying to say, 'It's okay that you have this, there's no cure, but it's alright…' and I remember mum and dad started crying and they were so sad and I was just so excited that I got a day off school!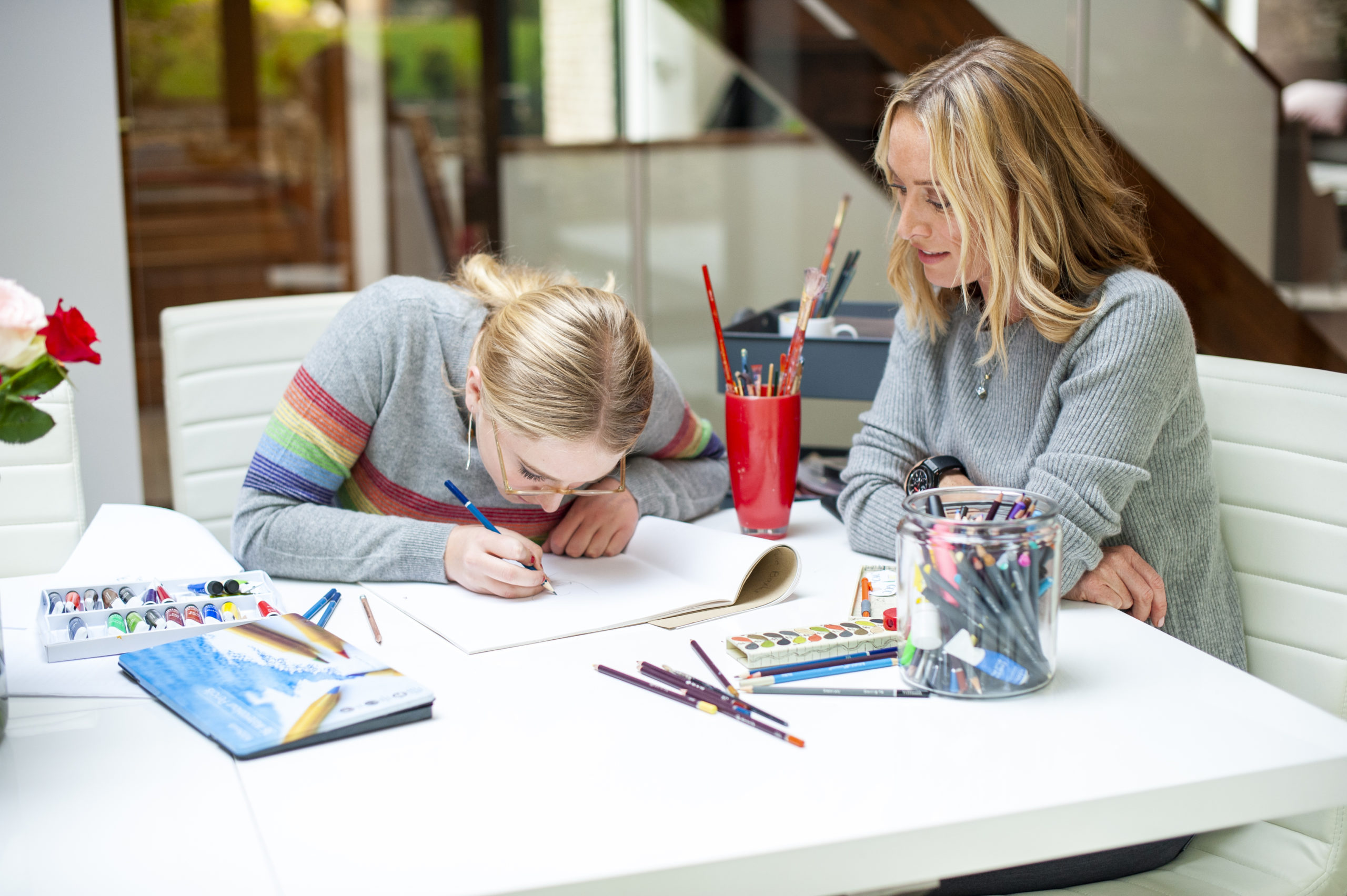 You were a child and too young to comprehend it all.
E: I really just wanted to know that I was going to be okay, because this other person who had it was okay. But there was no one we could look to. We googled and we couldn't find anyone. My goal is to be that person, so that when kids get diagnosed and want to look towards someone, I want them to look to me so that they can see that I'm okay and know that they will be okay, too.
The charity Fighting Blindness must be delighted to have you as an ambassador. You're such a gorgeous girl and you carry everything with such humility and grace. Where does this serenity in the face of everything come from?
E: My mom; my dad; the people around me. I try to be nice to everybody because a lot of the time you don't know what they are going through, like me.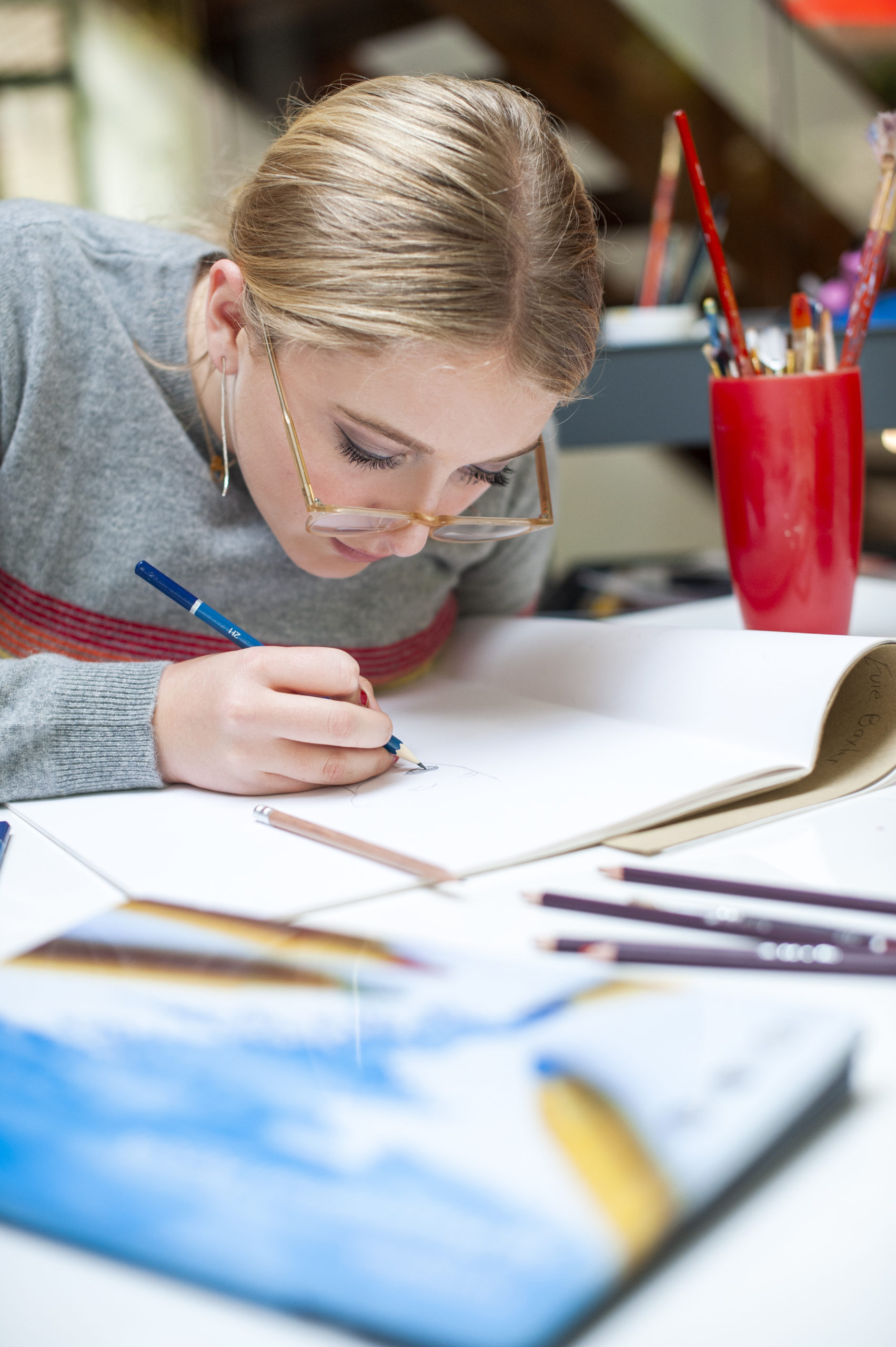 Working with Fighting Blindness must feel empowering and that must help because this disease has to, at times, feel overwhelming?
E: It is quite overwhelming. In school, I carry an iPad so I can zoom into the board and into tests. My paper is printed out way larger than the normal. When taking a test it's like I'm writing the Declaration of Independence! Sometimes people feel uncomfortable asking me what's wrong and then they draw their own conclusion. Sometimes those conclusions can be worse than what it actually is; it's very negatively impactful. I would prefer if people asked directly because then I could explain.
Through fundraising Evie has raised a huge amount for Fighting Blindness. Can you tell us about that.
V: Evie has been part of the campaign – with Jimmy Nesbitt – raising funds for the RetCam that's going into Holles St. to be available for newborns. She also spoke at the Royal National Institute of the Blind in the UK, who work with Fighting Blindness. Usually it would be attended by a member of the Royal Family. The one that Evie spoke at there weren't any Royals in attendance but they've actually never raised that amount of money without a royal presence before… I think it was €1.4 million.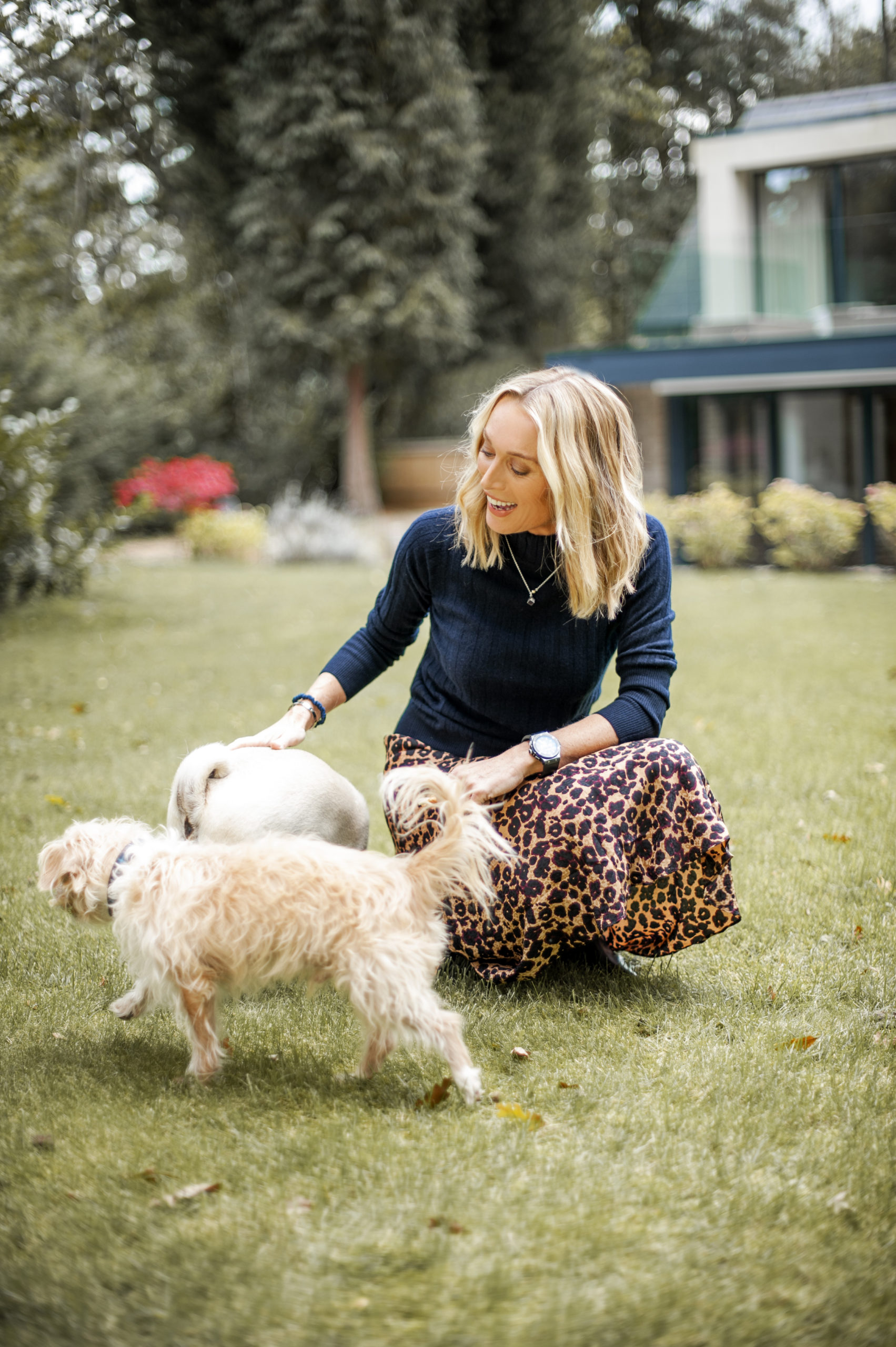 Evie you must be so proud of yourself. And Victoria you must be in awe of Evie.
V: I'm incredibly proud of my three children. And what's amazing about the other two – Ridley and Flynn – is how supportive they are of their sister because it can be a little bit difficult having one kid that takes a little bit more time and effort. Evie's strength is phenomenal. I'm so proud of her kindness and of her understanding of the bigger picture. There are parents right now whose kids are in school and are thinking, why are the teachers saying they have ADHD, why can my kid not see? Right now there are mothers who are trying to unpick that.
How common is Stargardt's disease?
V: 1 in 10,000 children. Both Doug and I carried the gene, unbeknownst to us.
Can you diagnose Stargardt's disease from a standard eye test?
V: No. What I would say is if the optician is saying they have the right glasses and the kid is still saying 'I still can't see the board', then ask for a retinal scan.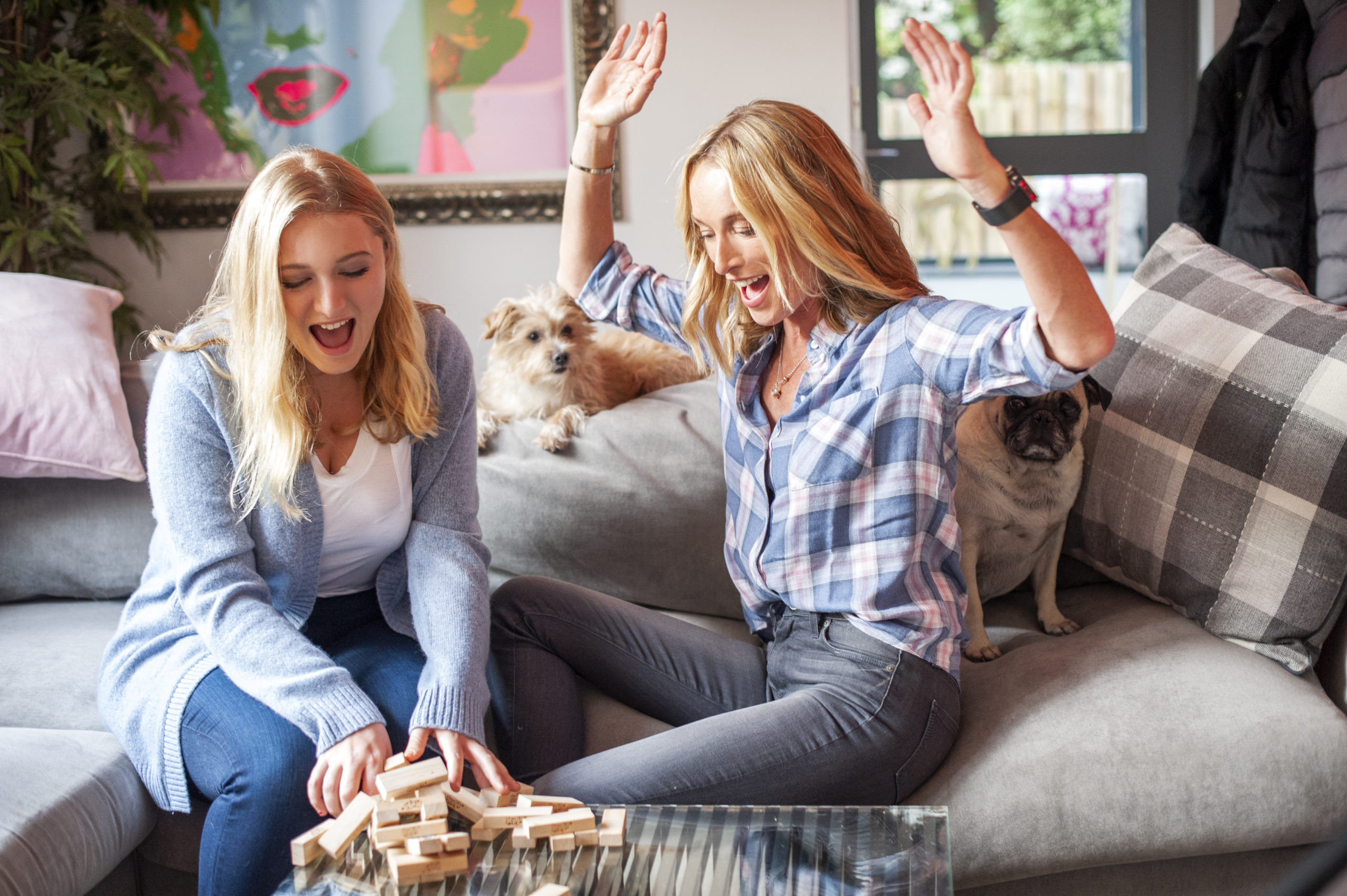 Evie Baxter, Stargardt's disease may have turned your world upside down but it is not all of you. What does this normal fifteen-year-old girl love to do?
I love to draw and paint; I love visual arts; I love to help out; I love makeup and fashion; I love to read; I love volleyball and soccer and swimming. Do I listen to audiobooks and podcasts? Not yet… it's kind of like a denial thing where I'm holding on to the little bit of reading that I have left.
You are quite brilliant at art. We have been watching you sketch here today.
E: Thank you. My first memory is sitting in a highchair rubbing my hand in water and then making shapes on paper.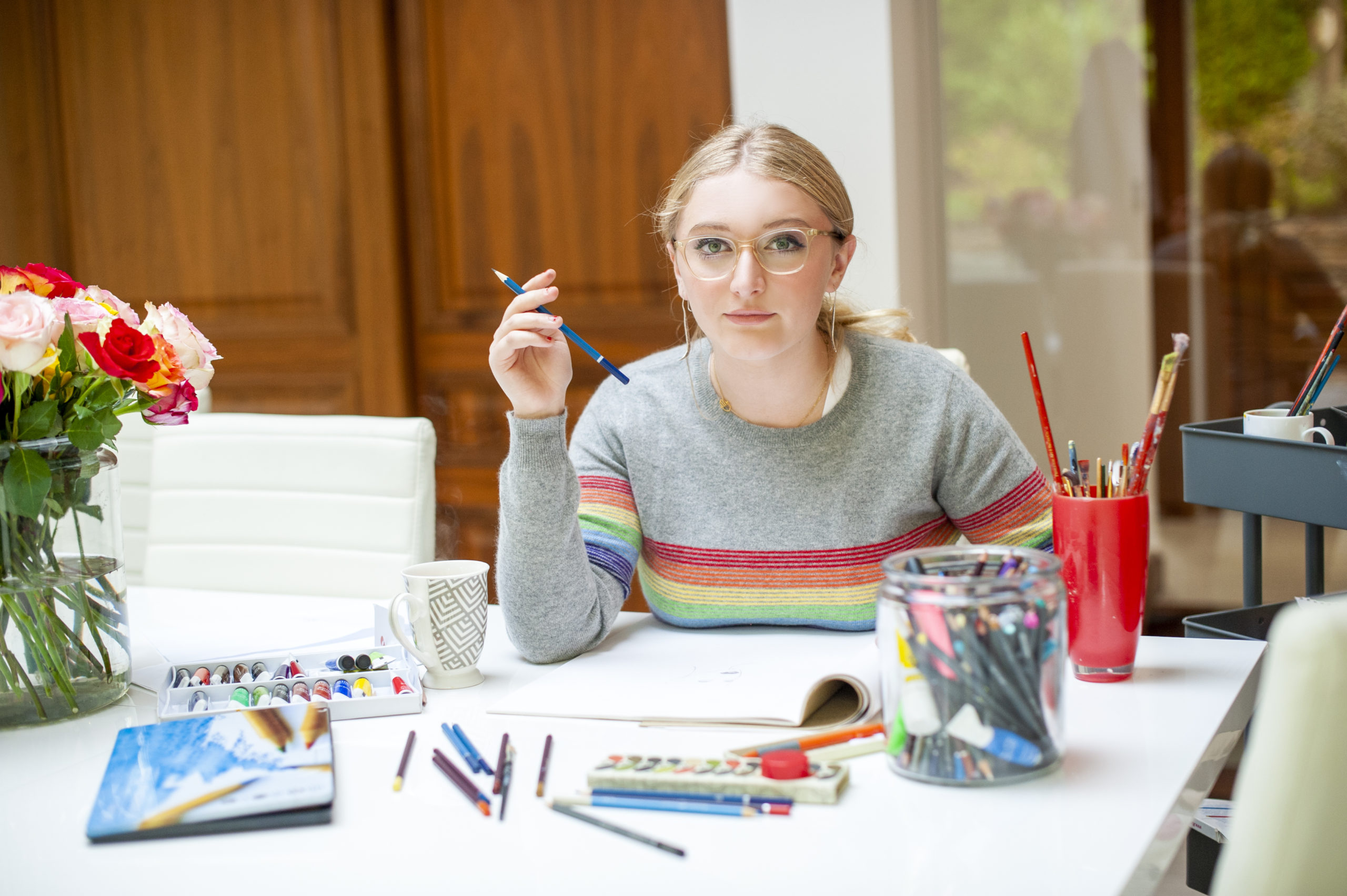 Victoria, was she always this calm, even as a baby?
Evie flew into this world like a wide-eyed Disney princess! I gave birth to Belle! She has always been full of joy and wonder. It's been fascinating being able to be her mom and work out how if this had to happen, that it had to be given to a girl with incredible optimism, positivity and incredible love for anybody she meets. I'm really hoping nobody asks her for a kidney one day because she would want to get the butter knife and give it to them right there!
You two are so close. It's plain to see. What do you love to do together?
V: It usually involves ice cream, movies and cycling! She keeps me up to date on what's happening with her generation: gender issues; sexuality issues and the terminology! She'll say 'Mom you can't say that' and I'mlike 'Okay, teach me' and so it's a two way street. And then we have to have very open dialogue about how some days it is tougher than others.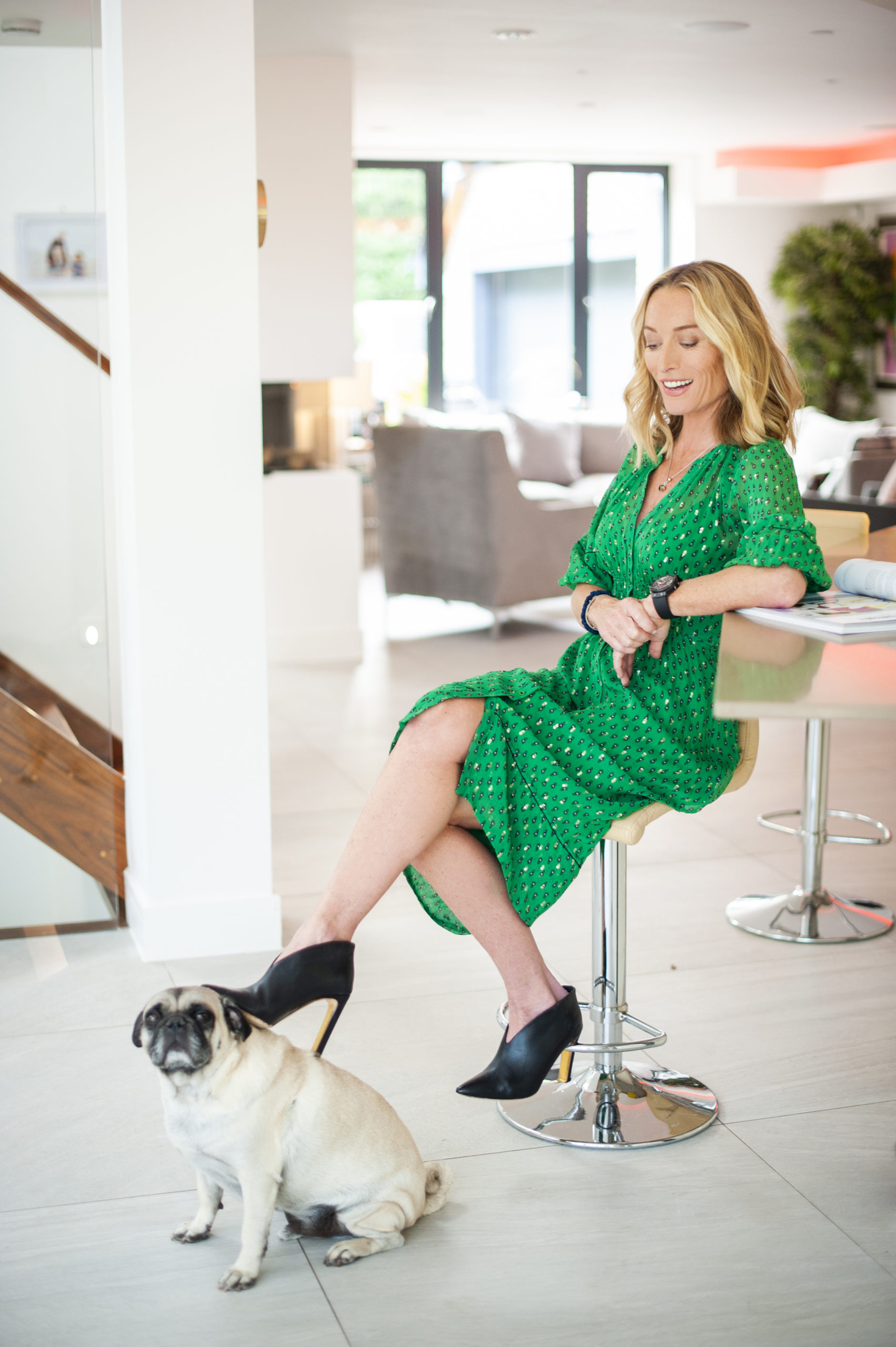 How do you get through those tough days?
E: Talking, lot's of hugging, lots of chats. Stargardt's is a degenerative disease with no cure and it gets worse quite fast so some days are more difficult.
V: From a parental standpoint I struggle very much with the fact that I can't say to her 'Stand on one foot, eat an apple backwards and recite the Bible and then you're going to be fine'. I find that very hard because in the end what I'm doing is talking through the logic of it, the emotion of it, the unfairness of it and then I encourage her to get a good stamp going because sometimes you just need to stamp you feet and shout and roar because you can't have that sitting inside you. It's the only time she's allowed to swear in front of me!
Are you a strict mum, Victoria?
Well, I did tell her that what you say in front of your friends is up to you, but I'm your mum, I'm not your best buddy. But she can absolutely swear left and right and up and down when she's having a tough day.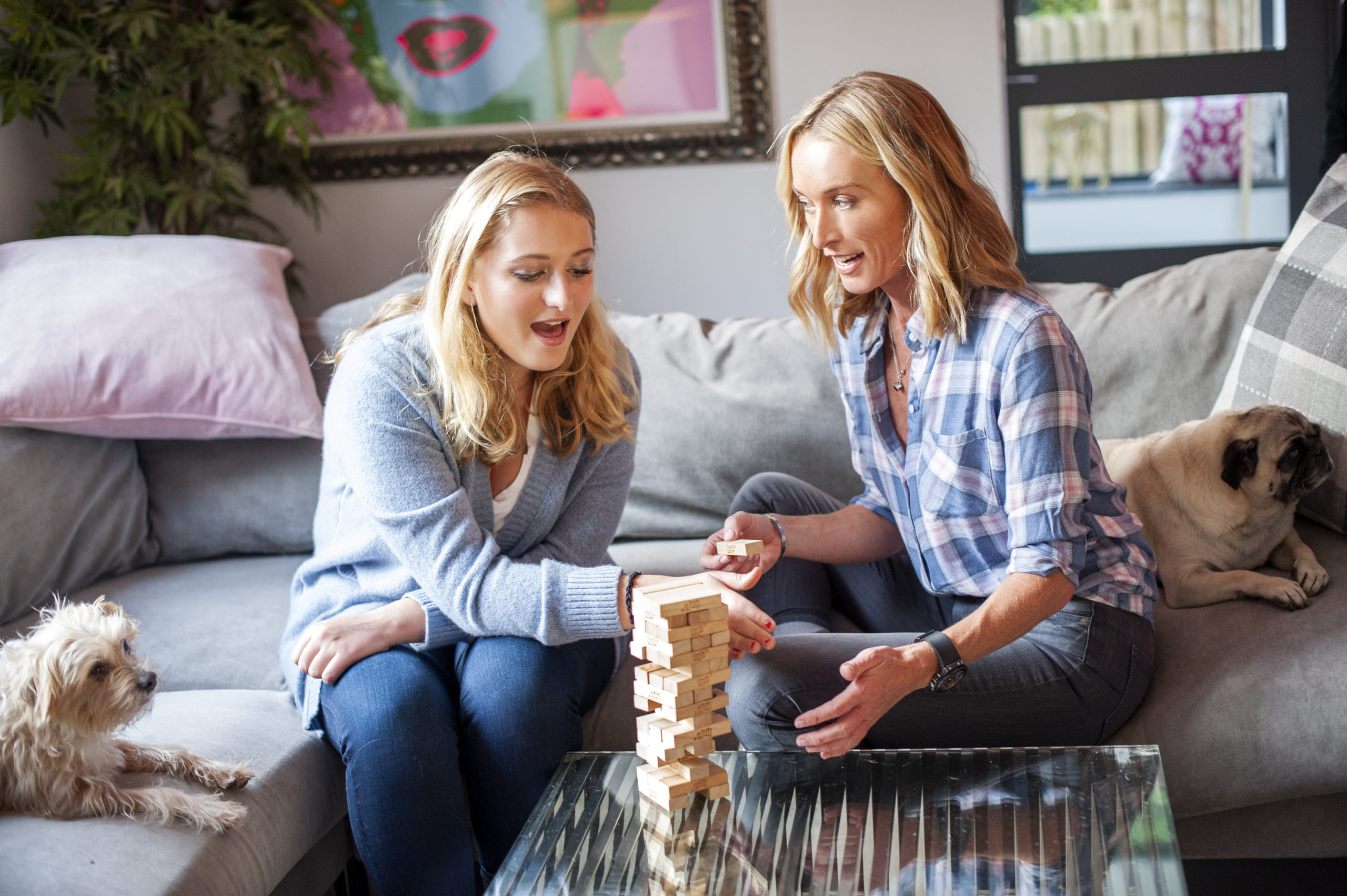 Evie, tell us something about your Mum that we may not know.
She's smart and fun. She does yoga before she goes to bed and she loves Gordon Ramsay, red wine, the summer, Dublin, everywhere in Ireland pretty much, Pilates, dark chocolate, Tayto and she loves the dogs, when they don't pee everywhere! She loves me and orchids, too.
What do you think about her career?
E: It's a cool job.
What do you think you would like to do in the future?
I would love to continue being an advocate and ambassador. I like the idea of being a therapist too. I'm a pretty good listener and I understand where people are coming from. I'd love to be an artist also.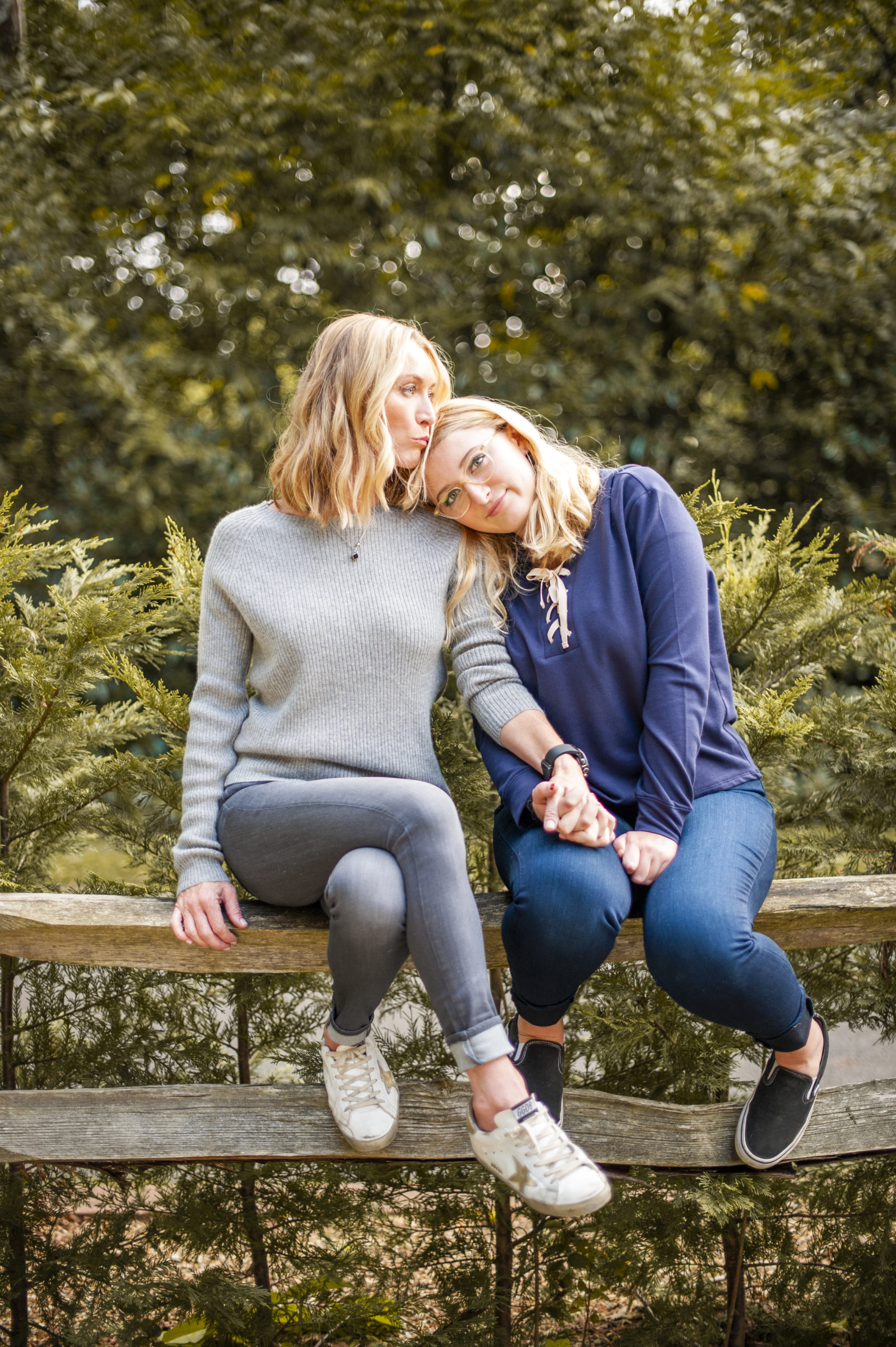 The Gala Ball in aid of Fighting Blindness takes place on November 16th and your whole family will be attendance at the K Club, which is owned by your Uncle Bill. It's going to be a special night.
V: Oh, it sure will be. Glad rags on! E: I'm really looking forward to it.
Beyond that Victoria, will we be seeing you back on our screens soon?
Well, I think am coming to shoot in Ireland soon. It's not signed yet but should be fun. I am also in development in the UK with a scripted project I've written. And I'm in development with an unscripted project in the US. I'll hold my breath!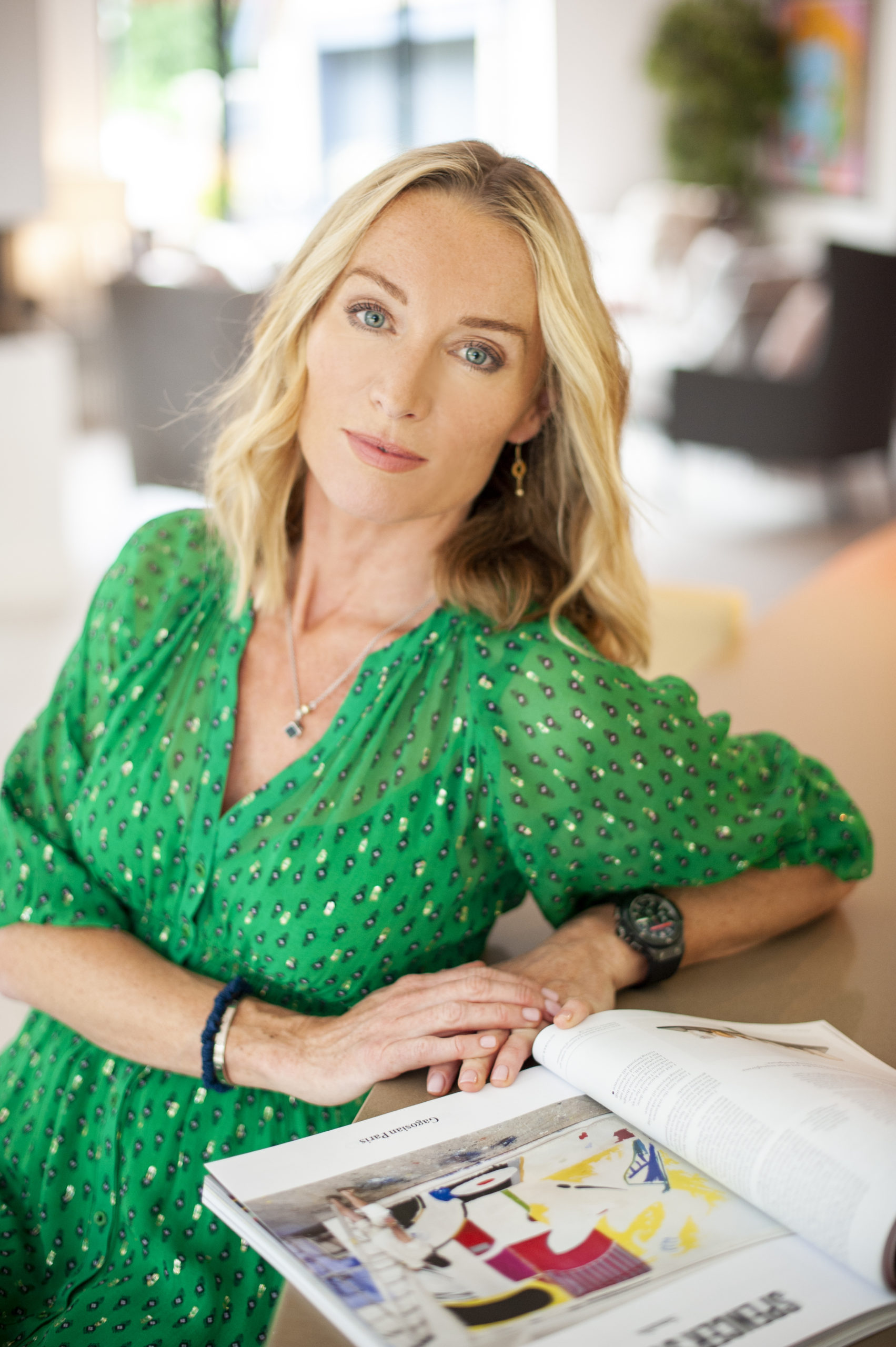 VIP has a flight to catch soon so we must fly (literally) but thank you for the most hospitable of days. It's been nothing but a pleasure hanging with you both.
Thank you VIP for visiting!
INTERVIEW: Bianca Luykx PHOTOGRAPHY: Lili Forberg; misslili.net STYLING: Heather Peel; peekboutique.co.uk MAKEUP & HAIR: Wendy Snowdon; wendysnowdonuk@gmail.com