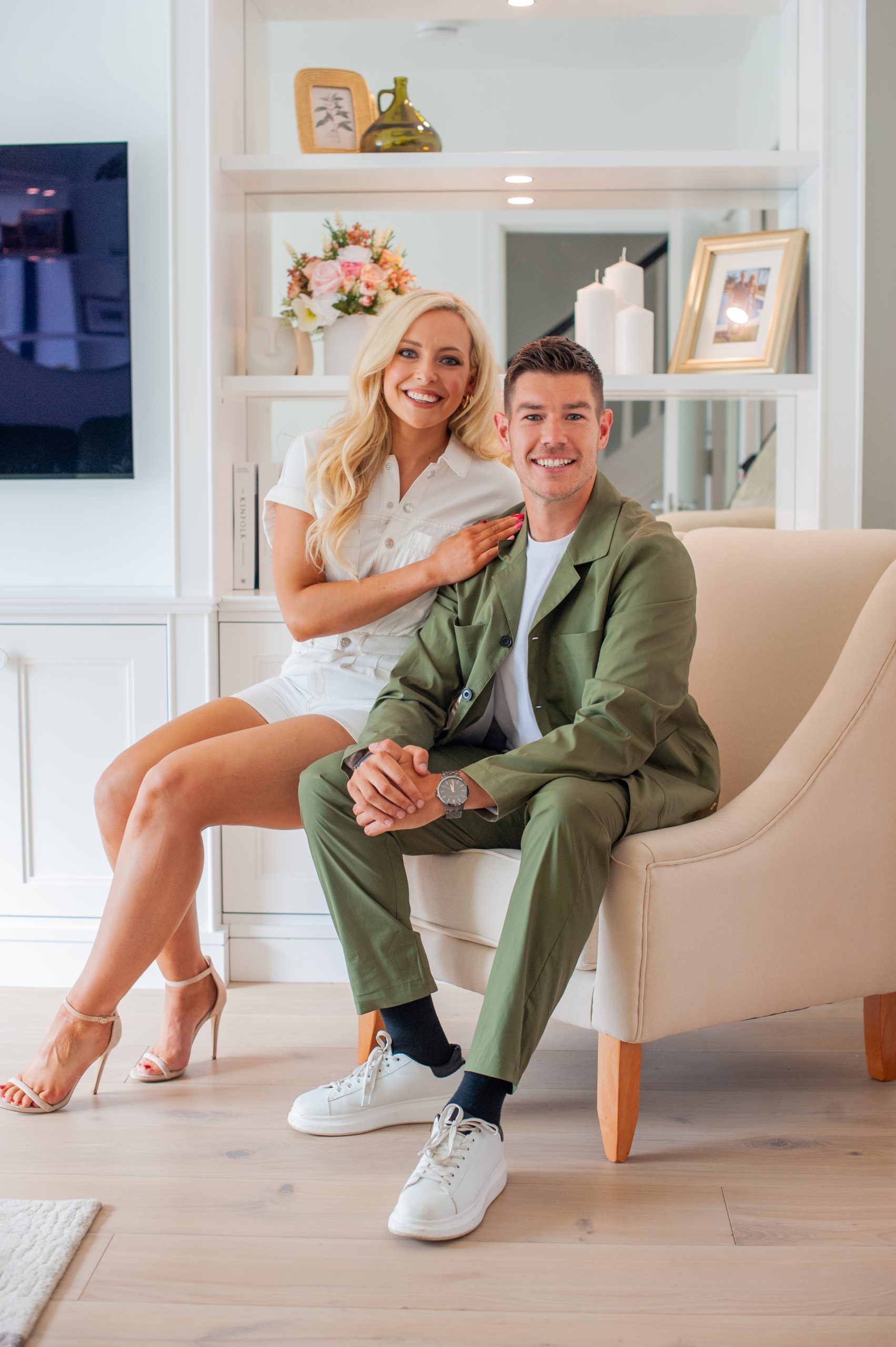 Walking through the door of Ryan Andrews' brand new home which he shares with partner Michaela O'Neill, you're instantly hit with a waft of mango, fruitiness. It's their home's signature scent, with diffusers hidden in tiny nooks and crannies throughout. If the scent isn't enough to draw you in, the warmth and kindness of this couple certainly will. Beaming with delight, Ryan and Michaela welcomed us into their home with open arms, showing off the fruits of their labour from the last few years.
Juggling multiple jobs and putting in countless hours, they finally bagged their dream home in the midst of a global pandemic. Almost a year on, the pair, who have been together since they were just 15-years-old, have settled into their new abode and couldn't be happier with how it's come together. Gorgeous bright spaces, cosy furnishings and a bathroom to die for, it's the perfect place for these stage stars. After showing us around, we caught up with Ryan to chat about how these two fell in love, their adoration for live performance and his work on Fair City, protecting their mental health during a very difficult few months, and plans to start a family.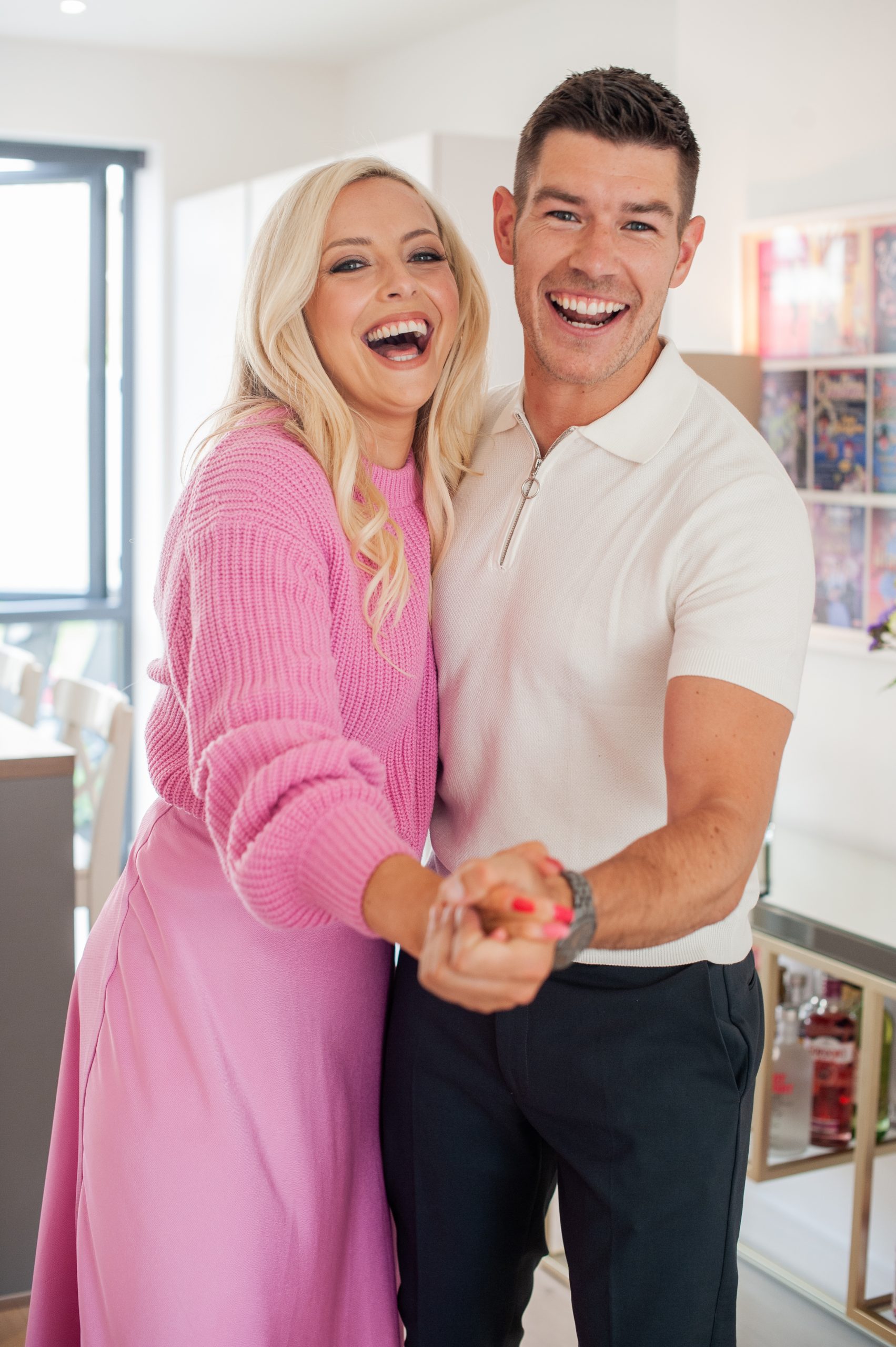 Ryan, thanks so much for welcoming us into your new home. It's gorgeous!
Thank you so much. We got our keys on the 1st of September 2020 and everyone kept asking if we were moving in. We didn't do it at the start and people thought it was strange. But it's a long process and journey. We weren't ready in September to completely move in, then lockdown happened and we had no furniture. We took our time with it, spent some time with our family and now nearly nine months later, we're finally settled in and everything feels right.
How long had you been looking for this house, and how did you find the buying process?
When the first lockdown happened last March, Dancing with the Stars had just ended and Michaela was teaching in her primary school job but everything shut down and the work stopped. We had nothing else to do so decided to sit down and start the process. We got in touch with Paul Merriman who's a mortgage broker and he told us we could start immediately. A house on Michaela's family estate was being built and we knew straight away it was our dream home and we put everything into it. It was a 12 week process from applying for the mortgage until we got the keys. It was very quick and a whirlwind. It's close to family, work and it's our dream home. I can't imagine us ever moving anywhere else.
What's your favourite part of the house?
There's a few things I love. There's a picture in the house that I bought for Michaela as a present. It was the very first thing we put into the house. It's a personalised token picture with key moments of our lives etched into it. Our sitting room unit is something I also love. We saw it in the showhouse and wanted it so badly we got it made too. Also, the top bedroom, which we haven't touched yet. It's still completely empty but it's one of the main reasons we bought the house and we'll get around to that next.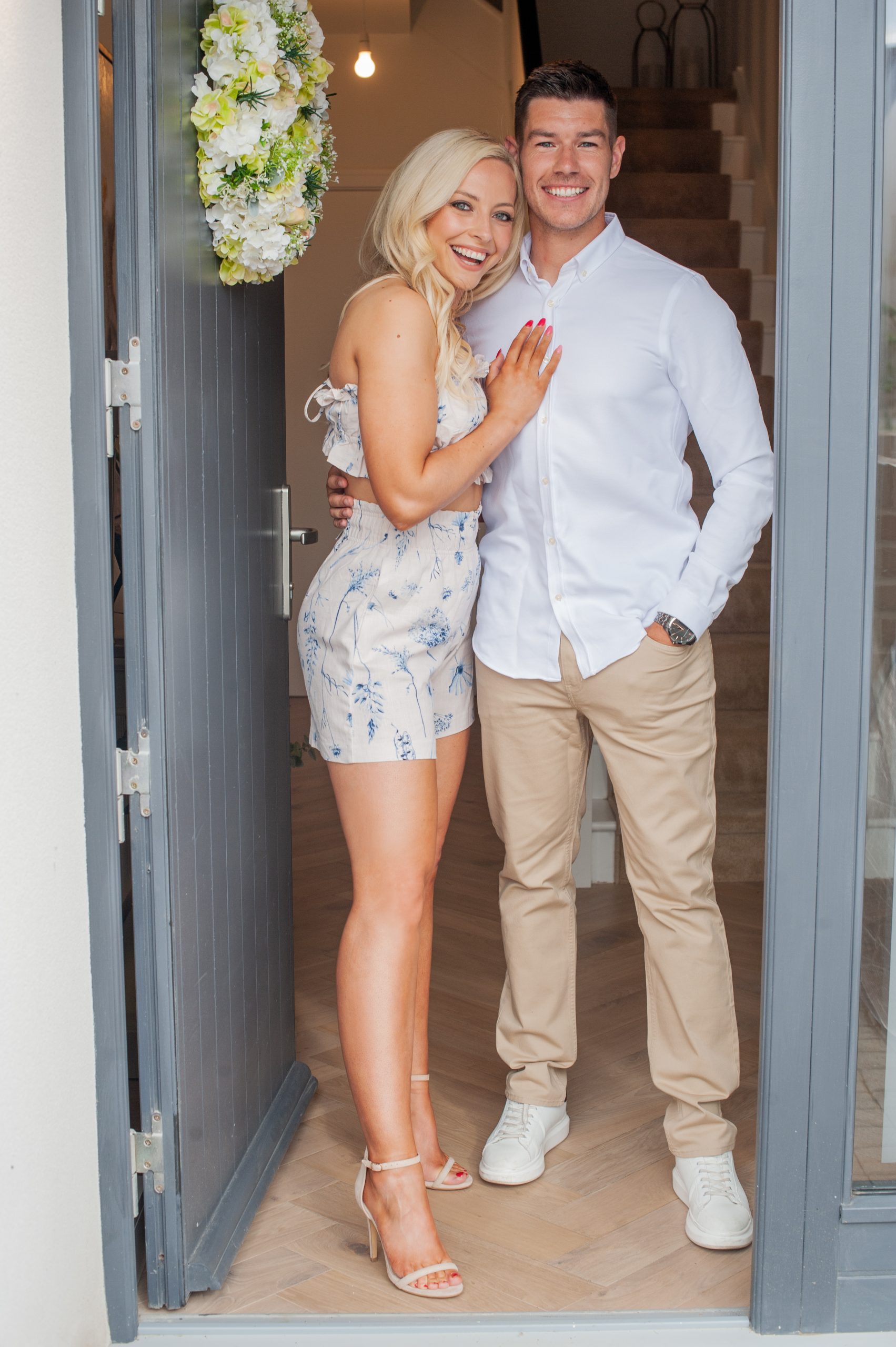 You and Michaela have been together for 12 years. Had you lived together before this?
We've been together since we were about 15, and met each other when we were 11 but this is our first time living together. We've always been around each other. We've never spent a day apart. If you can go on holidays and there's no trouble, you know you can live together [laughs]. Our relationship has grown so much since moving in together.
Who's the boss when it comes to the design process?
Michaela! She has a great eye and a great vision. I'd say, 'Why don't we do this?' and we'd end up doing the complete opposite.
The house has so many personal touches from special moments you've shared over the years, but our favourite has to be the Panto programmes on the wall. Tell us about that. Panto is a massive part of our lives. Michaela has been doing Panto for 23 years, she started when she was 3-years-old in the Olympia with Twink. That's where we met all those years ago. I collect a lot of memorabilia and I kept all of our programmes and got them framed. We put it in the kitchen for everyone to see. As soon as you come in, it's one of the first things you see. It's a lovely, comforting thing that we adore.
You're still working together now with the stage school– how is that going?
We set up Stage Kids Academy five years ago. It's a performing arts school, and it's very similar to what we would have gone to when we were younger too. That, apart from the house, is probably the best thing we've ever done together. To see the kids coming in with no confidence and then starting to sing, dance and make friends, is just really, really nice.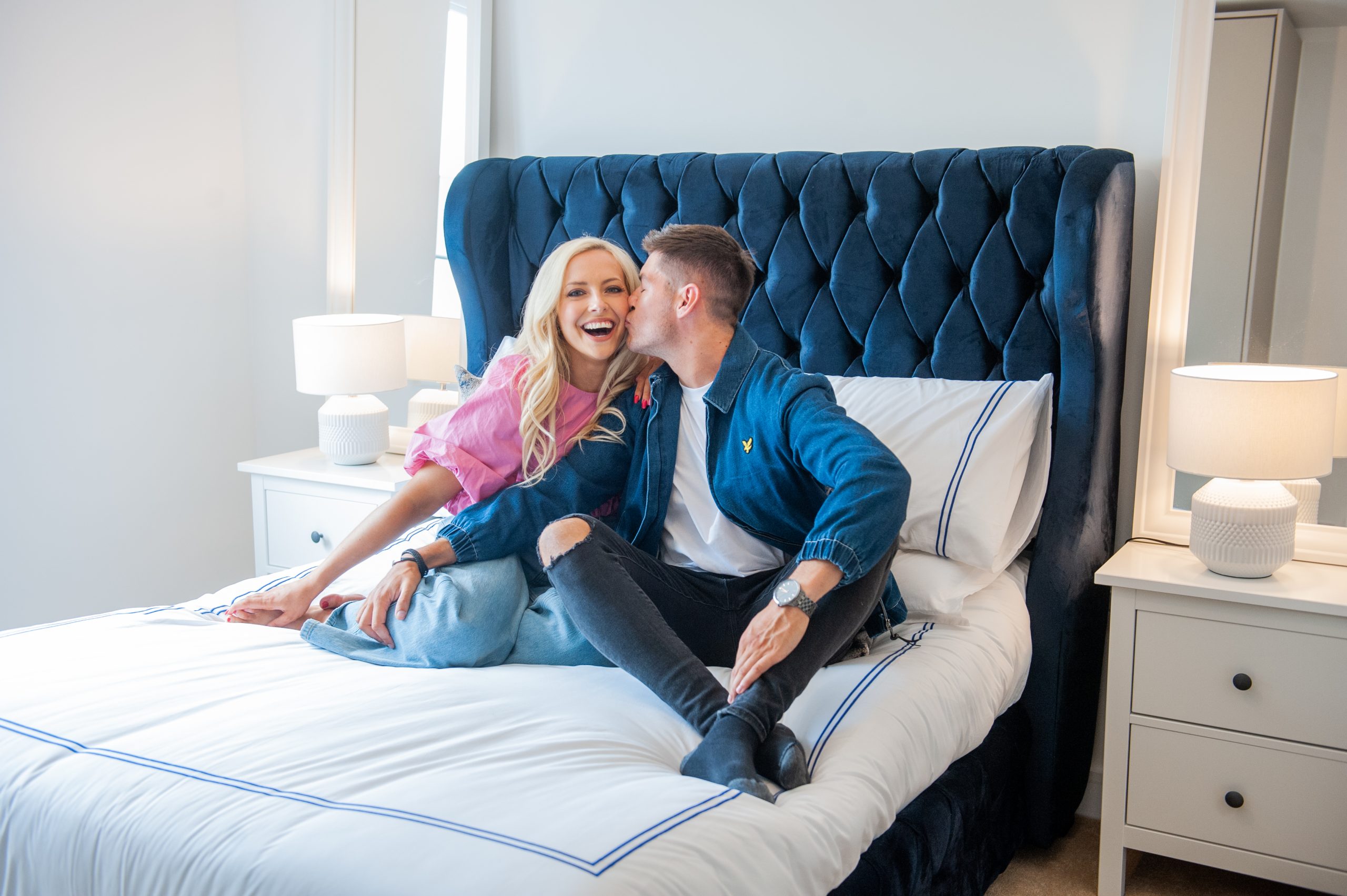 You're both brilliant role models for them…
At the start we didn't think about that but it is great to be an influence in their lives. They see us pushing ourselves in the Panto, on Dancing with the Stars etc. and want to do the same. The parents are so thankful and feel like their children are growing week on week so honestly, it's the best thing we've ever done.
You mentioned the Panto there. Do you think it'll be back later this year?
Hopefully! We thought the Panto would have gone full steam ahead last year, but it wasn't until October or November that it was pulled and we had to stream online. At this moment in time I'd love nothing more than a packed Olympia Theatre, but we just don't know how it'll go. If we can't perform in the theatre, we've a few back up plans from streams to drive in performances.
How long in advance do you have to start planning it?
We start a week after the show wraps. We book the cast, theatre, put the name out… It's a full year in the making. It heats up in October but we work away quietly in the background all year around. I've Panto on the brain all year long!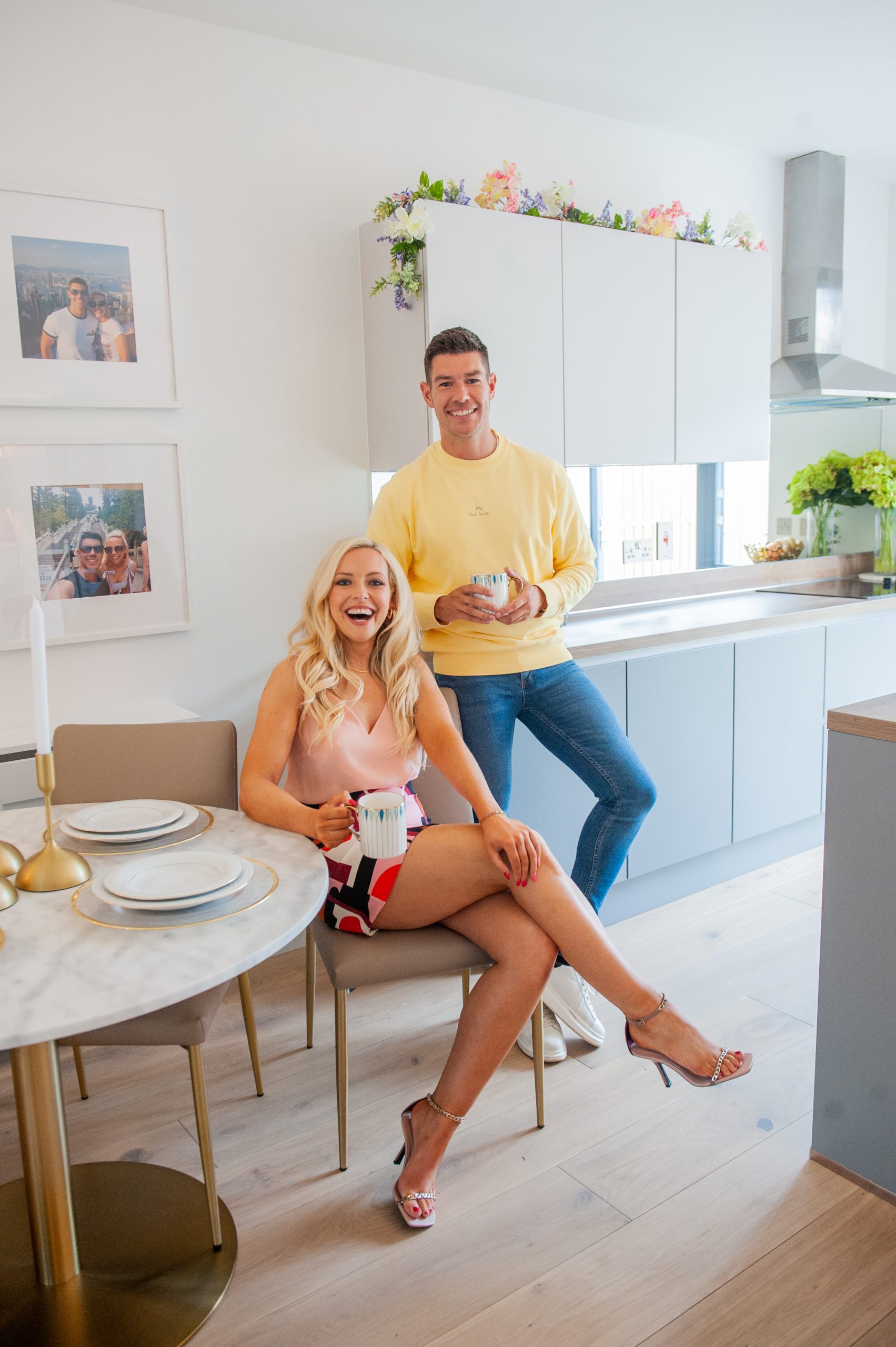 How do you feel about things reopening again, are you looking forward to it or taking it cautiously?
I'm looking forward to it. There's a part of me not getting my hopes up. Last year I would have been queuing to get into a restaurant but now I'm taking it as it comes. I feel like things do need to open up for businesses. Once the numbers come down a little and everyone remains safe, hopefully it'll start to open up and I honestly cannot wait for it.
Your dad had Covid earlier this year, how's he doing now?
That was a massive shock. In January he caught Covid-19 and it hit us like a train. He was on life support and then was in ICU for a few weeks. We'd get two phone calls a day. It was the lowest point of my whole life. Now, this is actually his first week back in work. Thinking about that now is back emotional because everyone was there clapping and cheering as he went in. My dad has worked in Guinness for 30 years so it's a big part of our lives, but he's a big part of that company too. It was a huge moment.
How did you find lockdown in general?
I didn't really know what was going on. Dancing with the Stars ended a week early and I hadn't had a day off in seven months so when lockdown came in, I really took that time for myself. I relaxed, spent a lot of time with my family and doing things I missed. I was out walking with my dad and the dog every single day. That's when it wasn't serious, it was more precautionary. The first couple of months were great, but then the second lockdown was a lot harder. It was winter, dark and dull. We had the house, but an empty home isn't the best place to be during those times.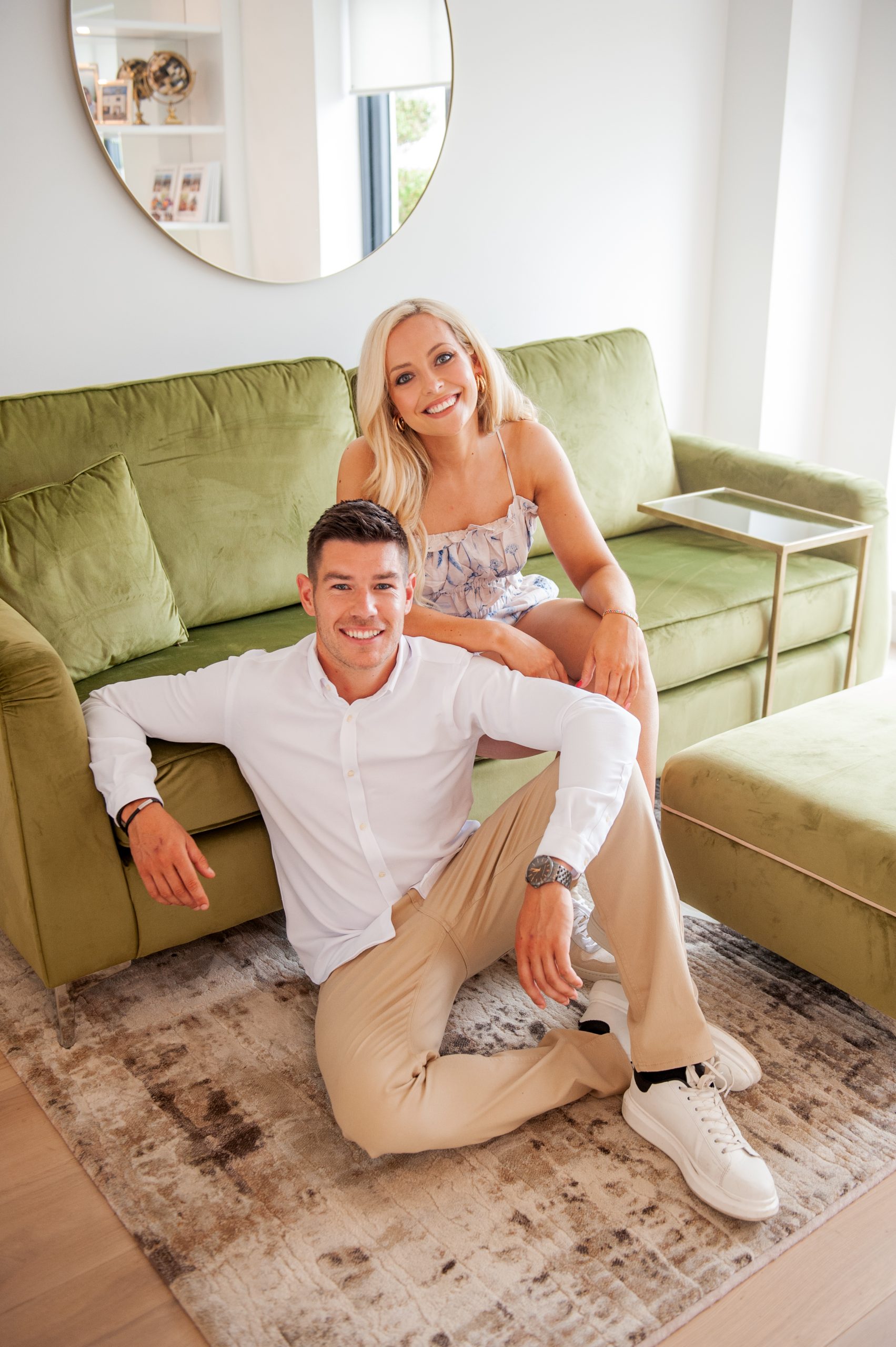 How did you look after your mental health during those times?
I walked. I'm very active, I'm up at 6am every day. I'm originally from Donaghmede so I'd have the beach close by, and now in Rathfarnham, it's the mountains. I'd park the car, get a coffee and walk. If you're ever feeling stressed or anxious, just take an hour and stroll somewhere… it really settled me and kept me grounded.
Obviously filming for Fair City was halted for quite some time too but everything is back up and running now – is it much different? What's it like on set?
I was one of the first people to be back on set. I think it was off air for about four months which was a massive shock to everyone. It's a staple in people's lives so once it stopped, you knew something was wrong. It was weird at the start with the masks and you could only see the eyes, then you couldn't be close to people either and it was very difficult. It became normal though. We get tested every single week, we don't mix with others, we have our own dressing rooms and it's very secluded. They've done a great job to keep it running.
You joined over a decade ago – do you still love it as much now as when you first started?
I think I was about 15/16 when I started. I love it even more now. When I was younger it was exciting and fun, and it still is, but I appreciate it more. I've always wanted to be an actor. The Fair City cast and crew are like my family. It's a dream job.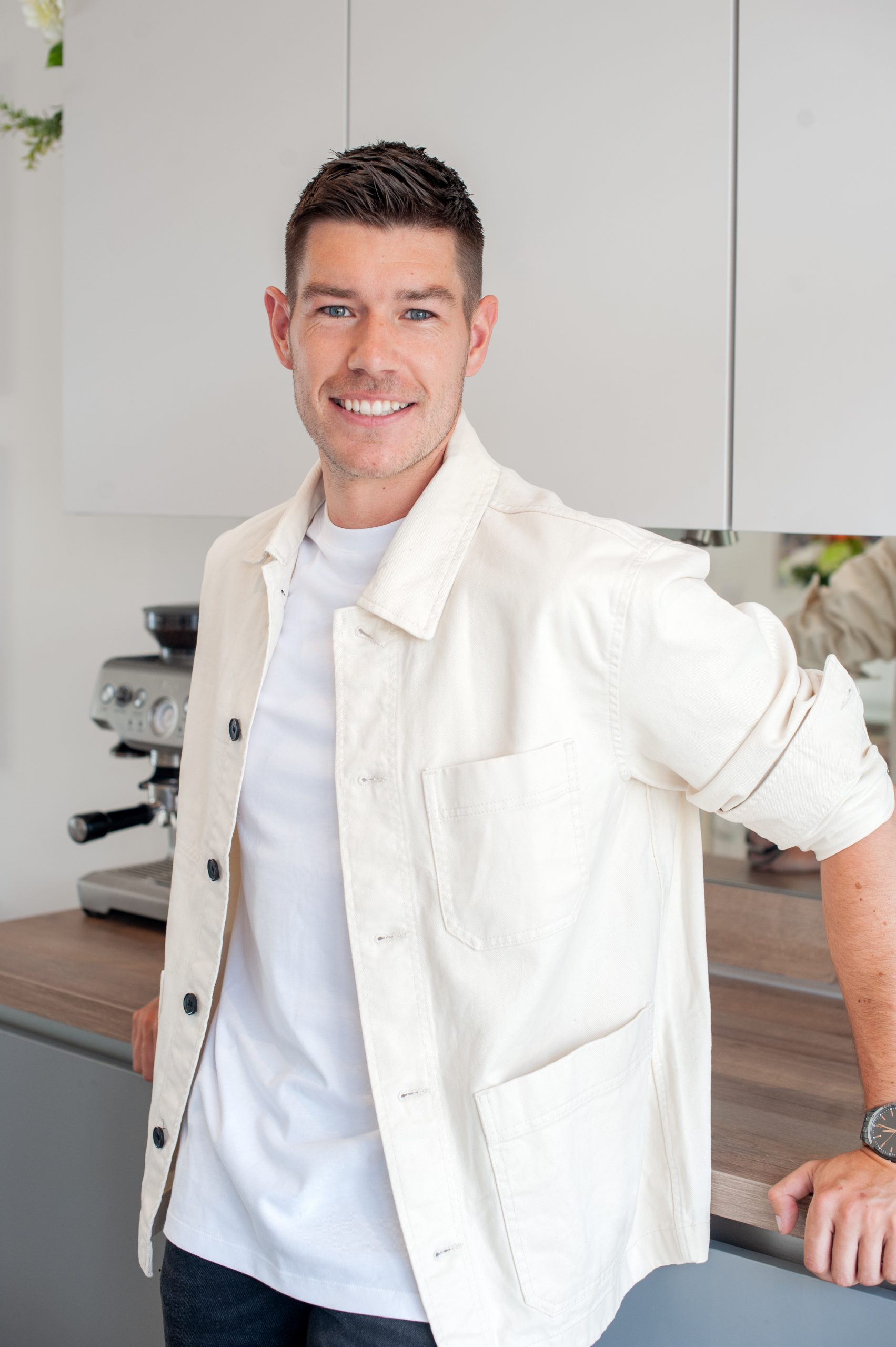 You've also another fun gig for the month of August – you're Park'n Party with James Patrice – tell us about that.
James is my one of my best friends, I've known him since I was 10-years-old. We came up with this idea of a live drive in show and we'll host it. It's a full on show, there'll be games, singing, dancing and performances. It's never been done before and we're very proud of it.
Speaking of pride, what's been your proudest moment so far, either personal or professional?
Buying the house, for sure. Over the last couple of years, myself and Michaela would have been working three or four jobs at any given time, staying up until 2am getting things done, and that moment when we turned the key and walked in, made everything worthwhile. It'll probably be up there as our proudest moment until the kids arrive.
And is that something you want soon, to start a family?
Yeah, definitely. Michaela wants about six kids [laughs]. We love children; we teach kids, Michaela has loads of nieces and nephews and we love them. Having the house, we're setting up our life for the future. It's not going to happen any time soon, but starting a family is definitely on the cards.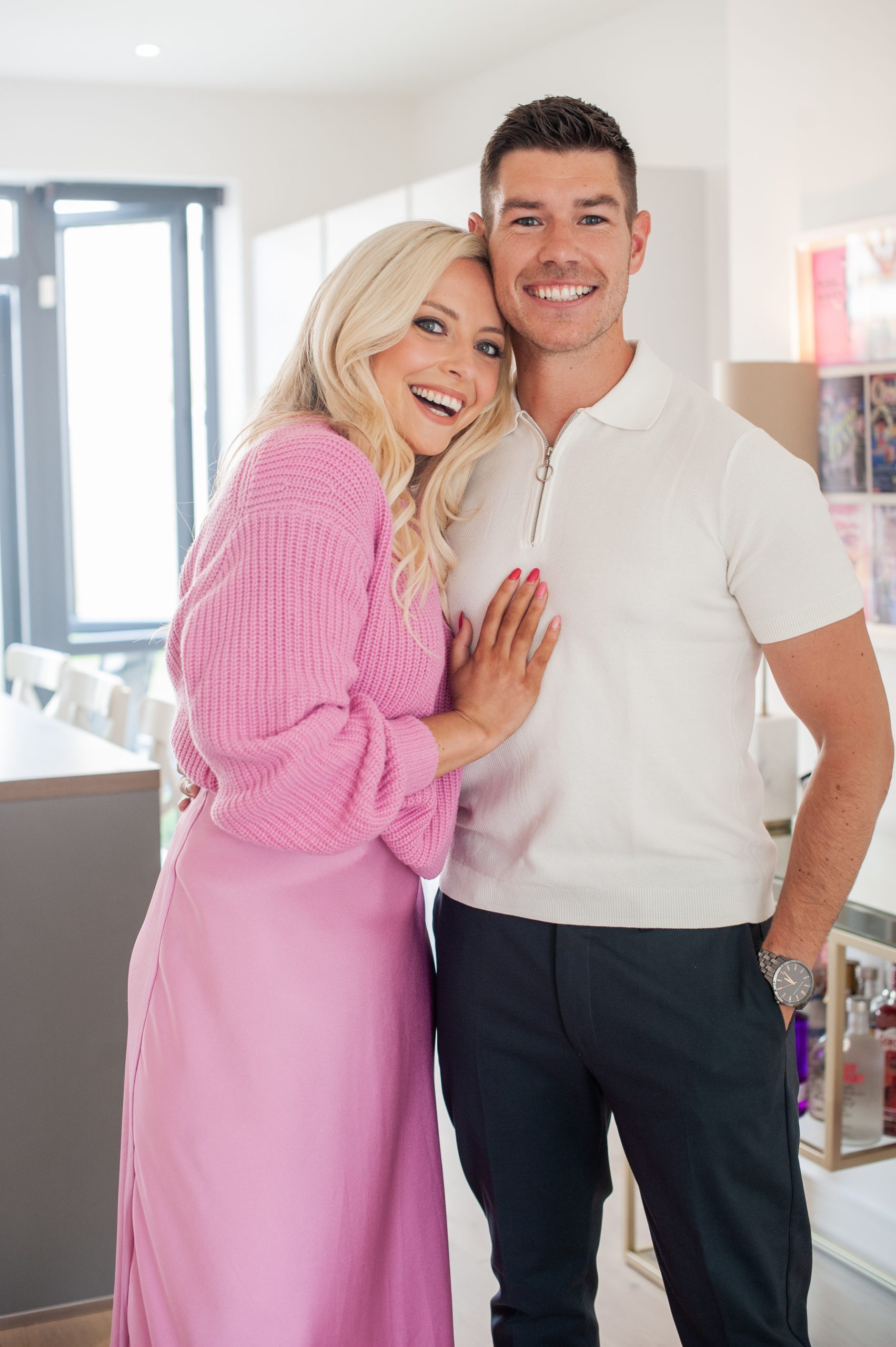 INTERVIEW: Michelle Dardis
PHOTOGRAPHY: Lili Forberg
STYLING: Zeda The Architect
HAIR & MAKEUP: Lisa Smyth