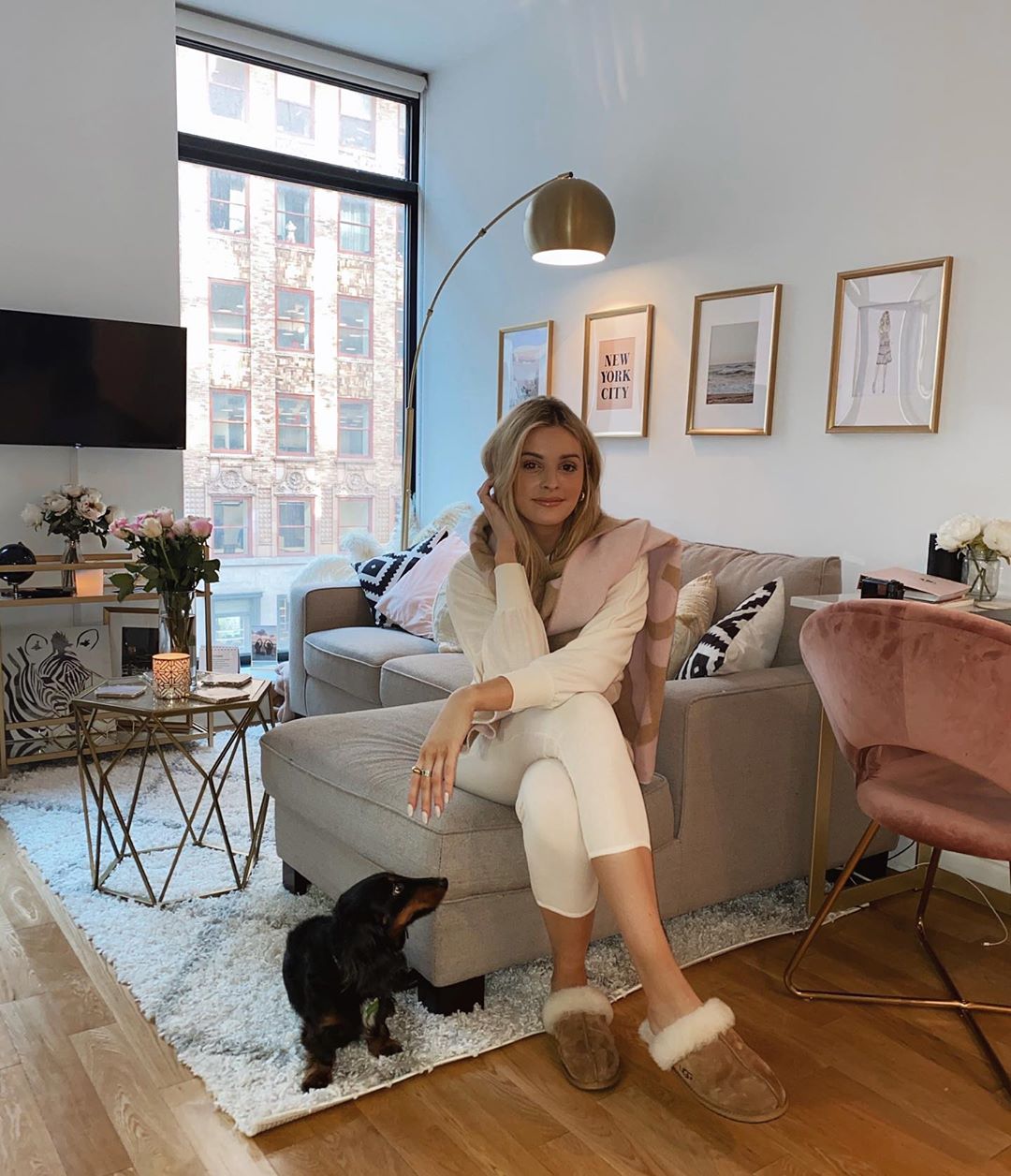 If you're not scrolling Instagram looking at people' outfits then you're more than likely looking at their interiors. So many influencers we know and love are sharing their homes, and house renovations with the world through social media.
So we're asking them all the questions you needs answers for, like where do they get their inspiration and what's their favourite homeware brand?
Earlier this year we spoke with Louise Cooney who was living in an NYC apartment at the time. Since then, she has made the decision to move home because of the Covid-19 pandemic, but we're still super inspired by her NYC pad.
How would you describe your interior aesthetic?
Feminine, Modern, Bright
What has been your biggest splurge/investment piece?
My L-shaped couch – it's so cozy & perfect for when I have friends over.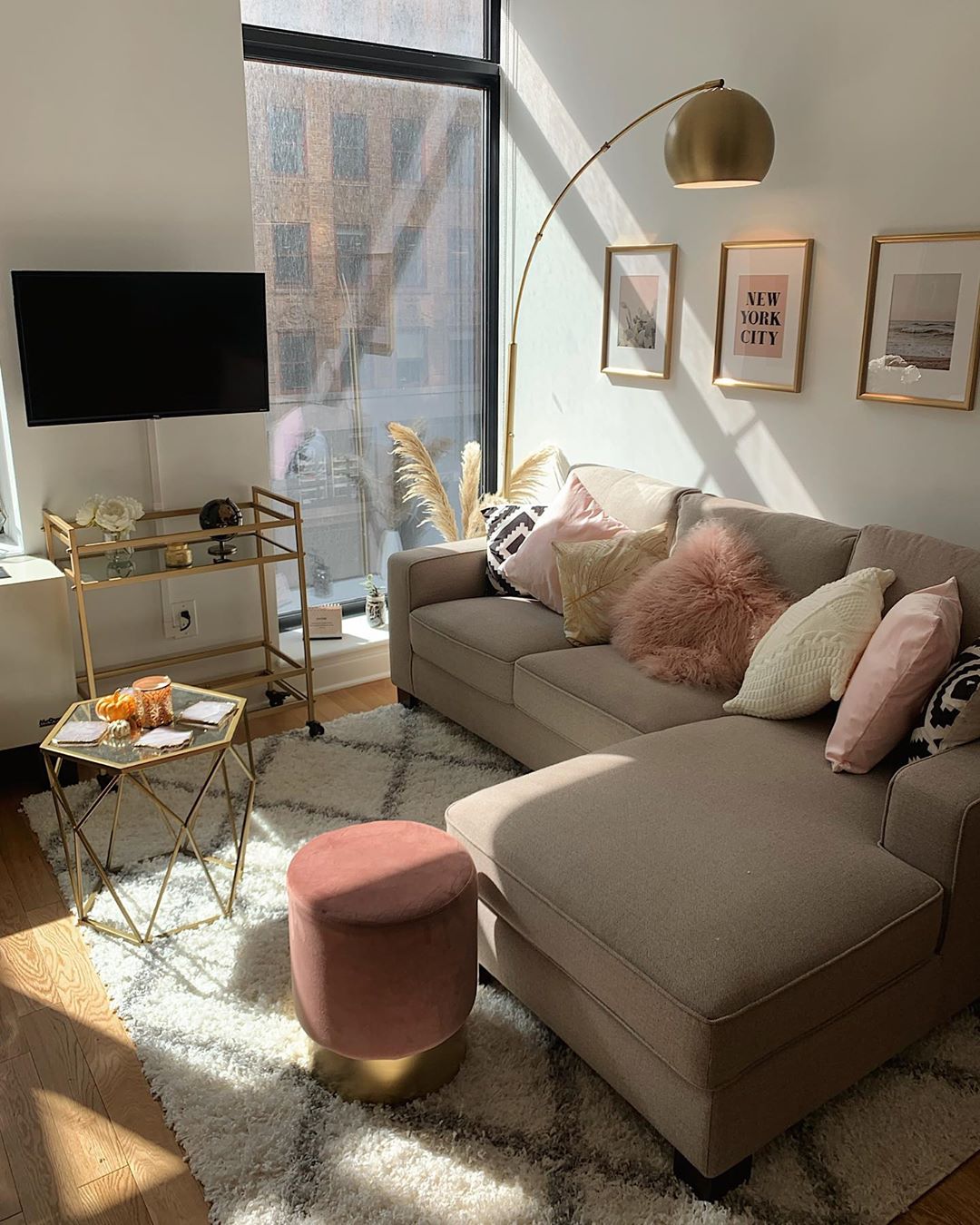 Favourite homeware brand?
I love Wayfair – they are an online shop! They have such gorgeous pieces for very reasonable prices.
Favourite place to shop for budget interiors?
Primark does great homeware! Always so on trend – I always leave with a bag full of things I didn't even go in for.
Where to spend vs where to save?
Investing in a good couch & a good bed/mattress is very important. I learnt that the hard way! You can always find more budget friendly ways to decorate.
Etsy & Pinterest were my best friends when I was decorating my apartment, the more creative you are, the more money you can save!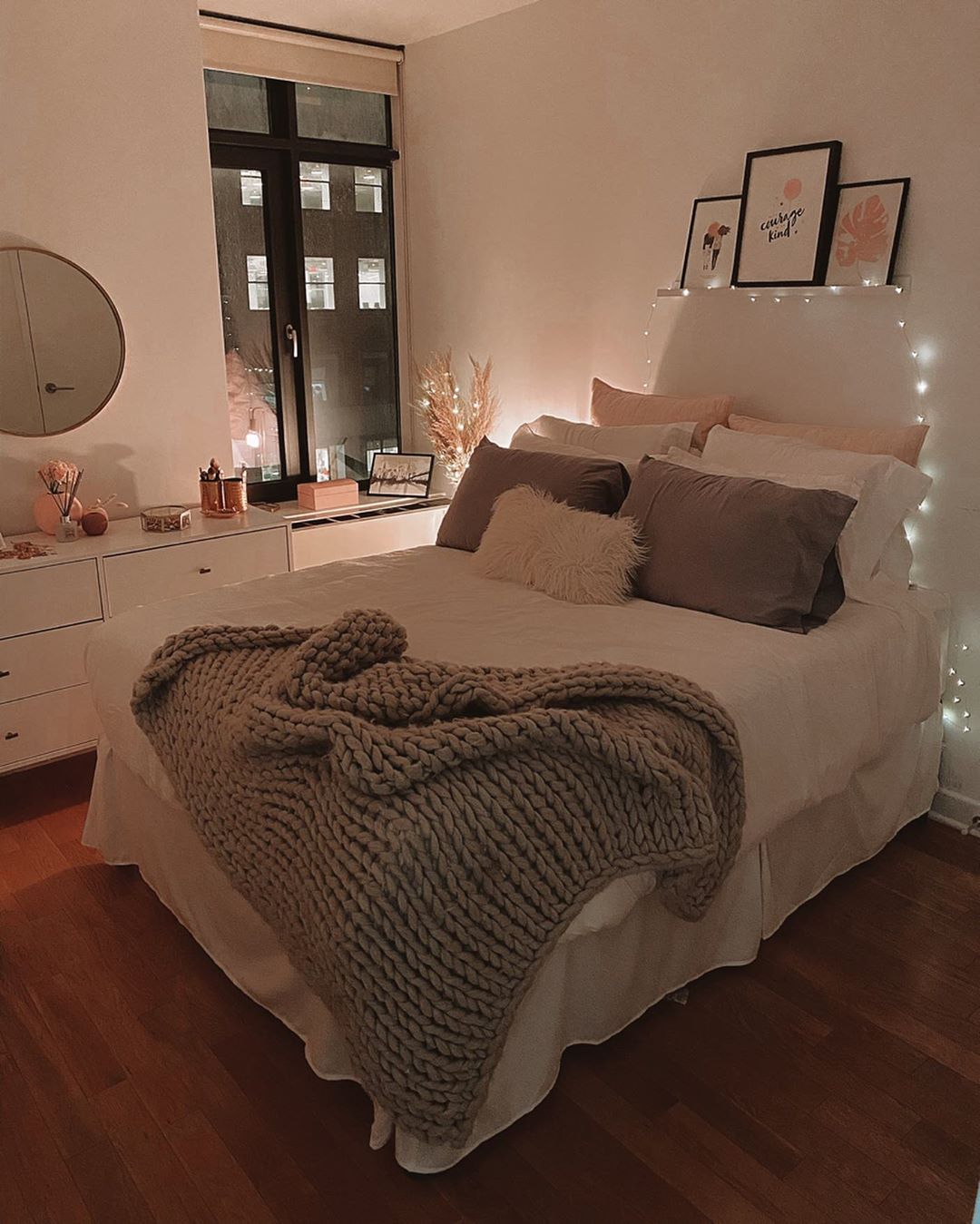 Any interior decorating regrets?
Never buy anything without measuring it!
I bought my first bed in a rush when I moved in, I regretted it so much, it was too low and too wide for the room. I replaced it last month!
Your top tips for making a house a home?
Hanging some nice prints on the wall and some cute photo frames with family/friends in them.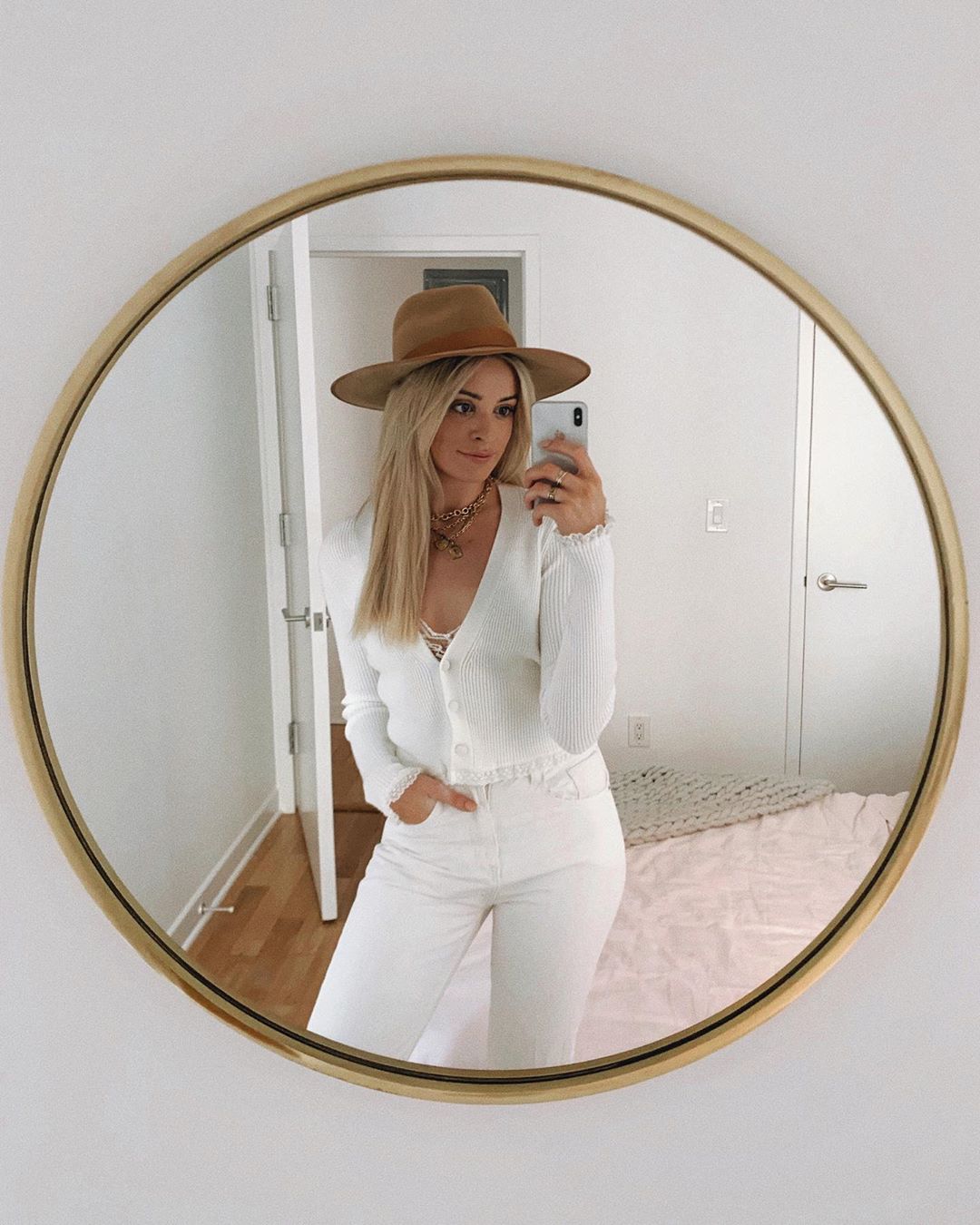 What current trend are you tired of seeing?
Dare I say I'm over velvet couches!
What's your favourite room in the house?
My living room definitely – it's where I host people, chill with my dog & shoot a lot of my fashion videos and photos.
Do you have a set colour palette throughout the house?
Lots of dusty pink, grey and gold!