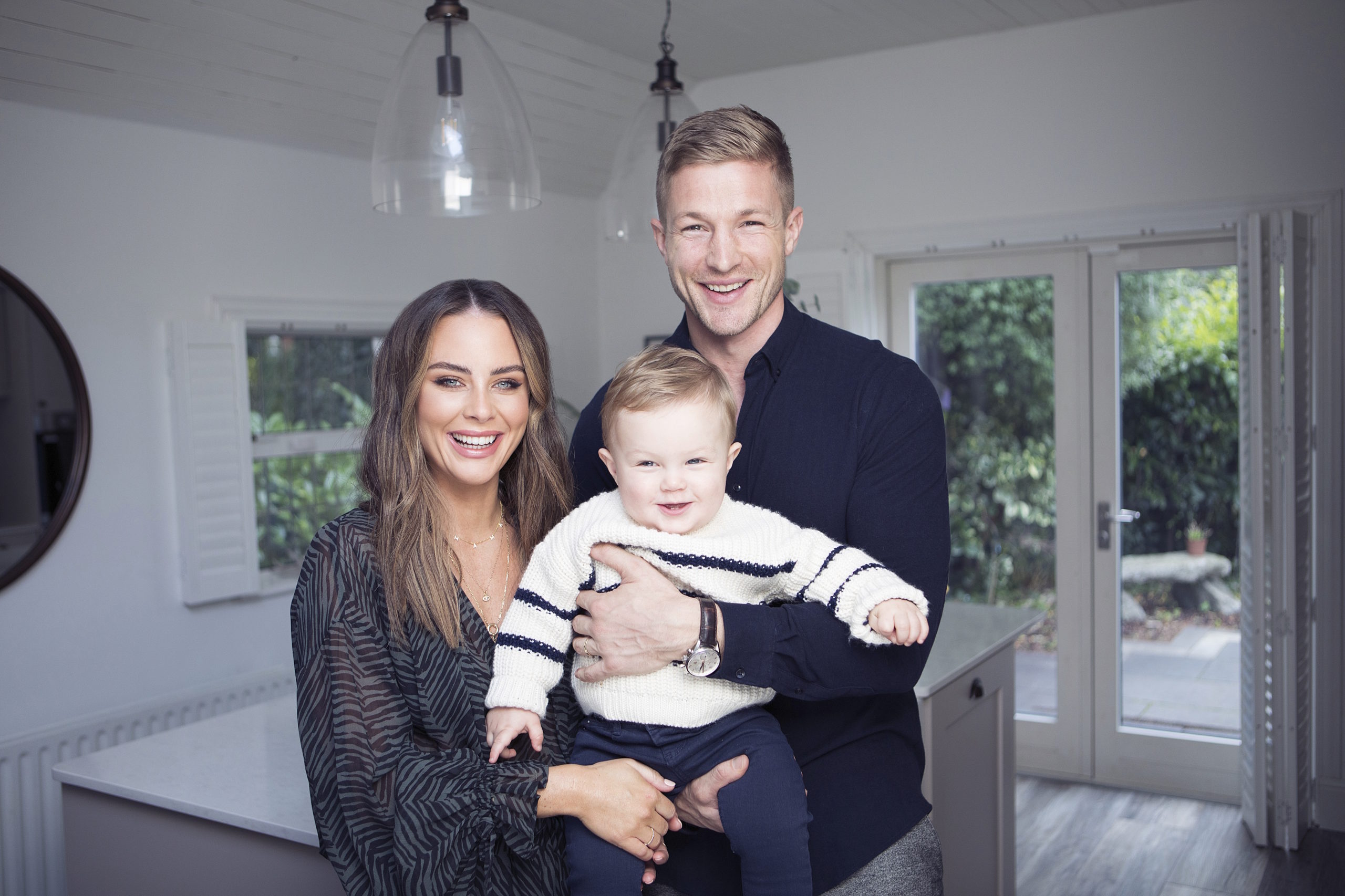 When Jodie Wood invites VIP into her beautiful home we can't help but fall in love with everything. First of all, there's her, absolutely stunning standing before us in a white t-shirt and jeans and managing to make it look like the thing we should all be wearing. Then there's her glowing skin…well she is a beauty savant, with a degree in molecular biology. But most of all it's her sweet little baby boy Milo, who is one of those cuties that has the whole of the VIP team smitten.
This is the home she shares with her husband, former rugby pro (for London Wasps) Will Matthews, their forever home that they found the day she went into labour with Milo, who rushed into the world much sooner than expected. To look at him now, a healthy, happy thriving little boy, you would have no idea he was premature. He roars laughing as we mess around with the hoover off camera (in the adorable but slightly mysterious way of babies, he loves it) in the hope that we'll get a smile. We do, and many of them, which makes this shoot even more of a ball.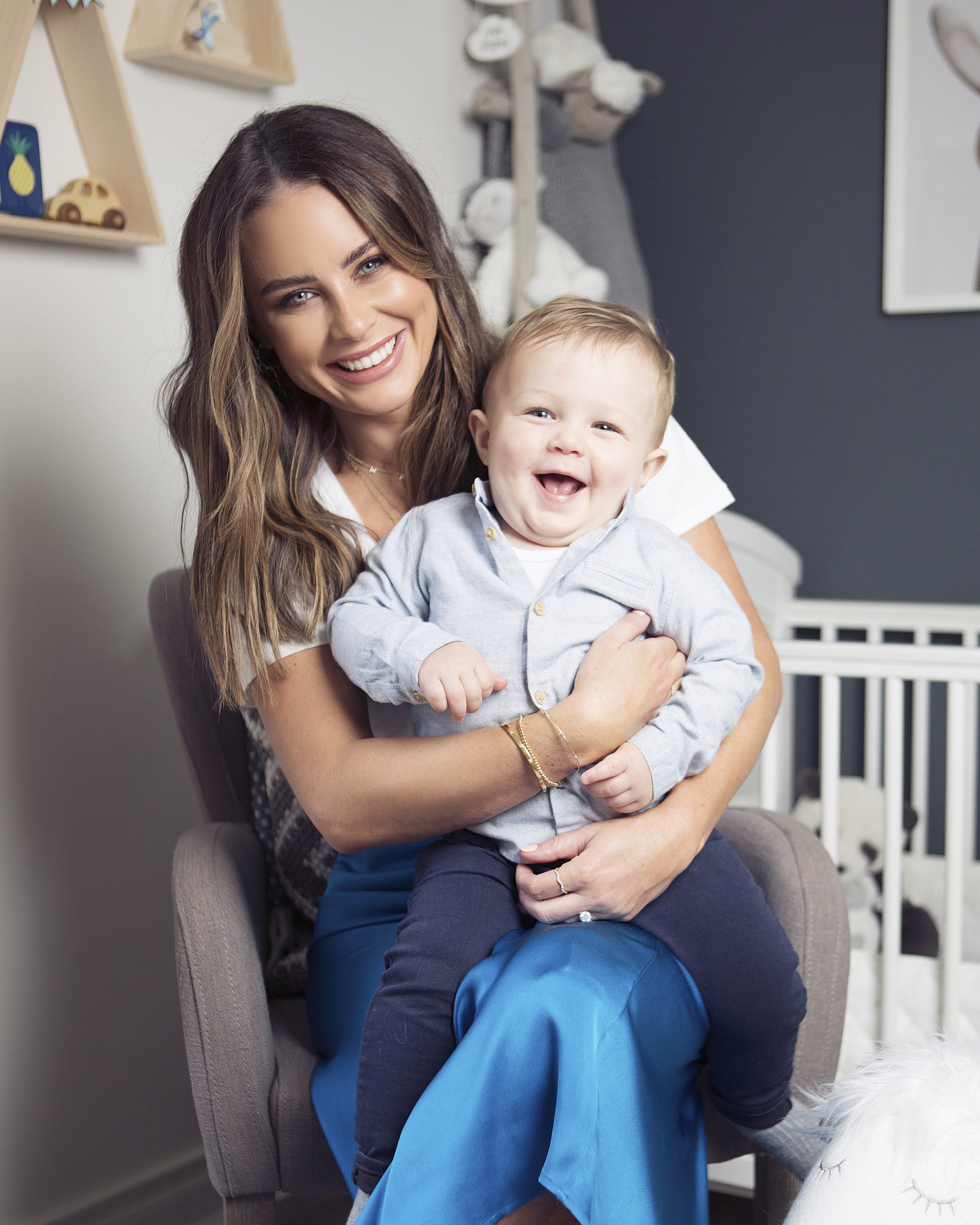 We find out more about Jodie who has built her following as a social media influencer in recent years thank to her excellent sense of style, her unique way of delivering her outfit of the day posts – just look up Doireann Garrihy's gas attempt at 'The Jodie Walk' and you'll know what we mean – as well as her no-nonsense, honest chats to camera making her someone we love to tune in for.
And she loves what she does, although it's a long way from where she set out with her career which was working as a Consultant Clinical Nutritionist in The Beacon Consultants Clinic. But that is just life, it delivers its twists and turns and we just all have to get on with it. To us, Jodie has this mastered. Having recently launched her Mum and Baby events aptly named The Baby Hatch, we have a feeling she is just the type of person who keeps moving and innovating and it's very inspiring.
We sit down to find out about life as a busy influencer and mum, delve into the story of finding their dream home and what's on the cards for 2020.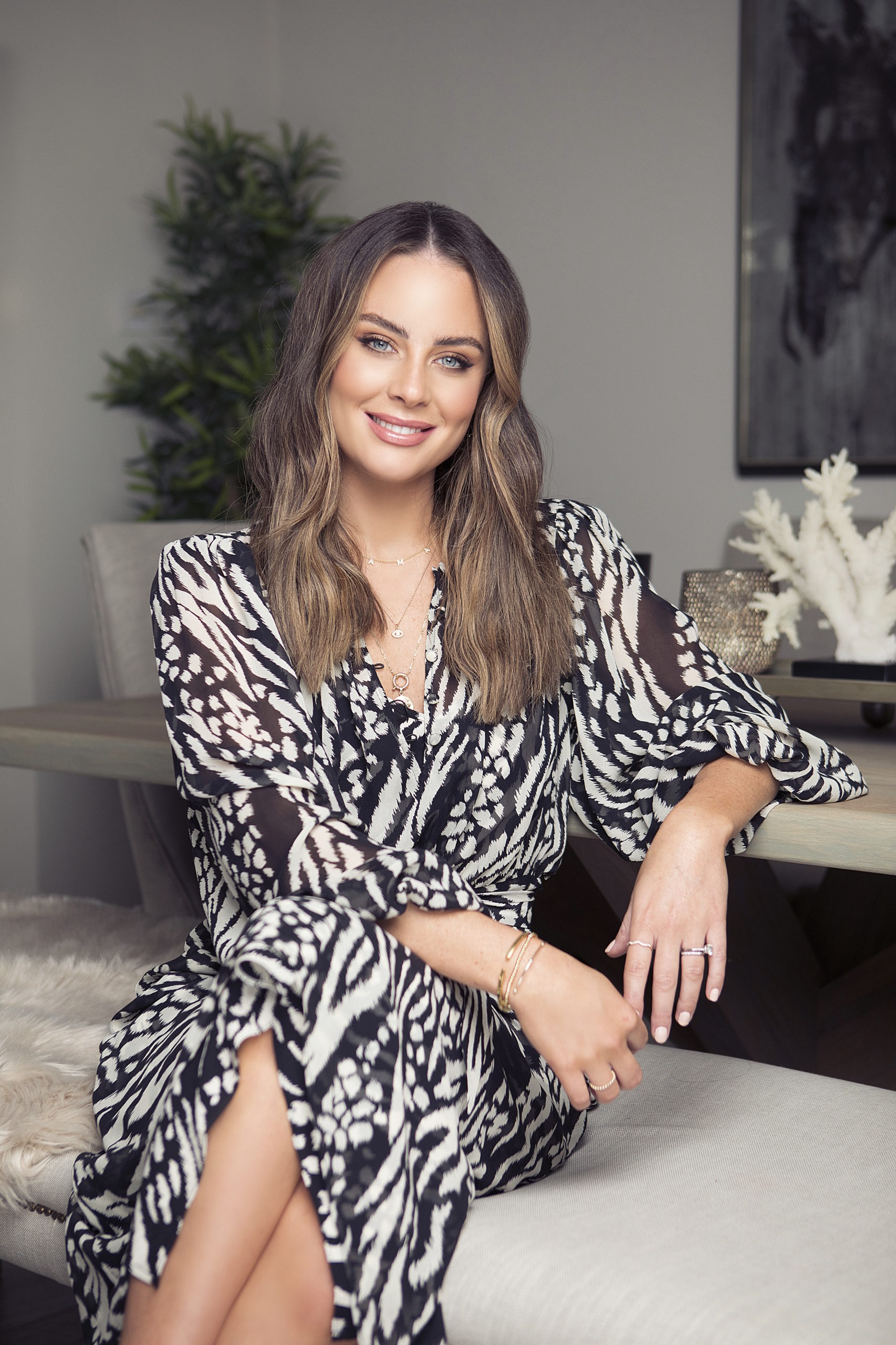 Jodie thank you for sitting down with VIP. How is life?
I think I am the happiest I have been. I am so busy with work. I think I thought that after having a baby work might slow down but it has actually gone the other way, which is great!
Do you love your career with social media and sharing little windows into your life as much as ever?
Well… I think people can see the world of blogging and influencing as nothing but fun, but it is a lot of work, you feel like you have to check your phone and check in with people and just be on, on, on. If I have to shoot three collabs for a week, I spend the whole weekend doing that and poor Will is made take all the photos [laughs] so it does take over your life and it is harder work than people think. It's important for me to find a balance between trying to be switched on for online and then living in the moment with my family. But yes I really love it.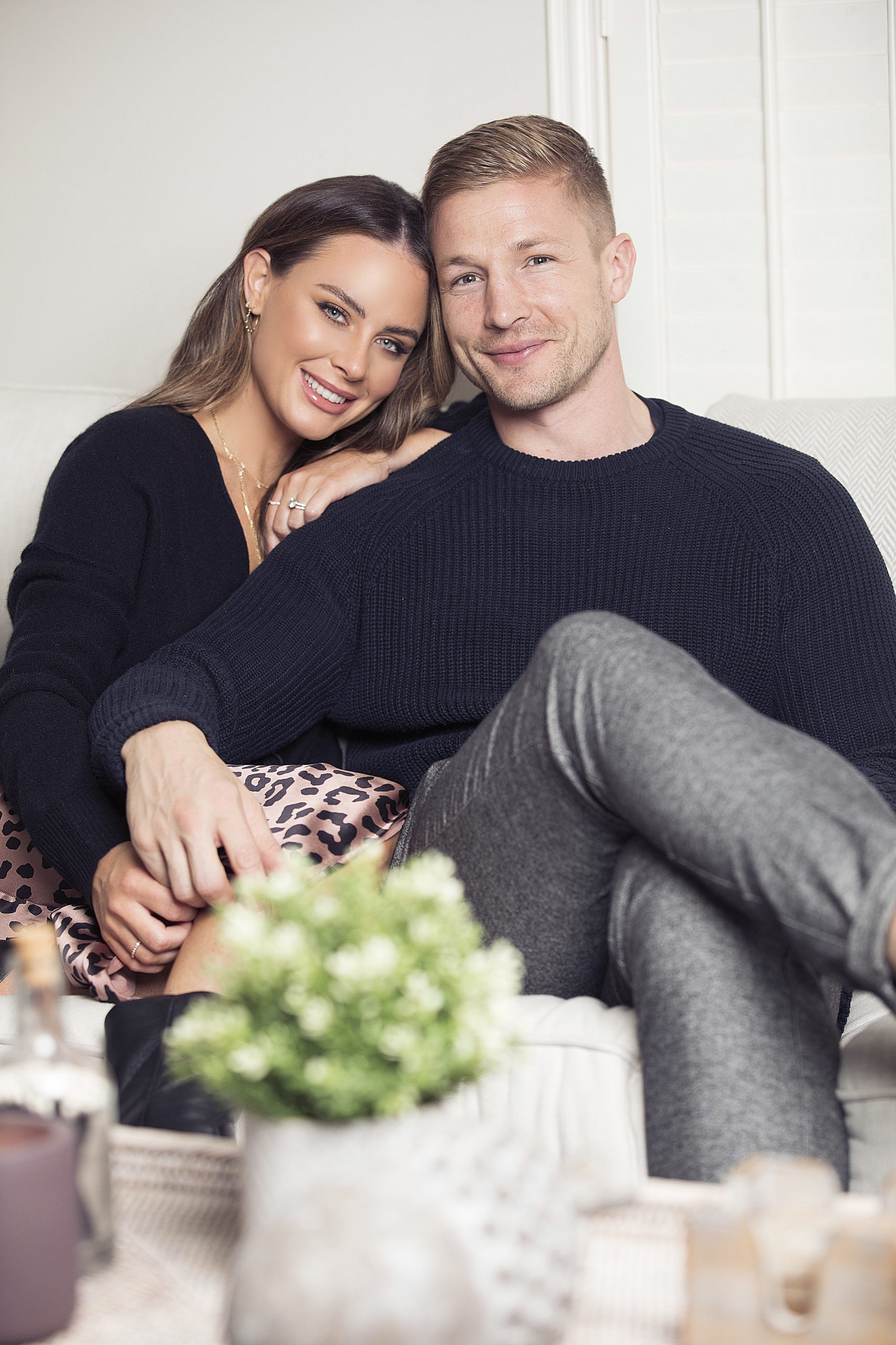 And so what do you rate in terms of beauty products?
I'm all about the active skincare, because I feel like these days you can get active skincare that's affordable, it doesn't cost a fortune anymore and it's actually working and benefitting your skin rather than just buying organic and natural products. They're lovely, but for me, I just want something that is going to work on my skin and do something to wipe away the years. There are a few wrinkles!
Something that you've been very open about is getting a bit of Botox. Do you think it's important to be honest about these things?
I think it's so important to be open and transparent about everything. After I had Milo I lost a lot of weight from the stress of it all, and one side of my lip absolutely vanished compared to the other side, so I got that side of my lip filled. But I didn't like saying that I have lip filler because then people would think that I had massive lips. I would never want that, it's not the aesthetic that I aspire to, so I think it's all about showing that. I wanted to show what the process was and I think that people are interested in that if they're thinking about having a treatment done.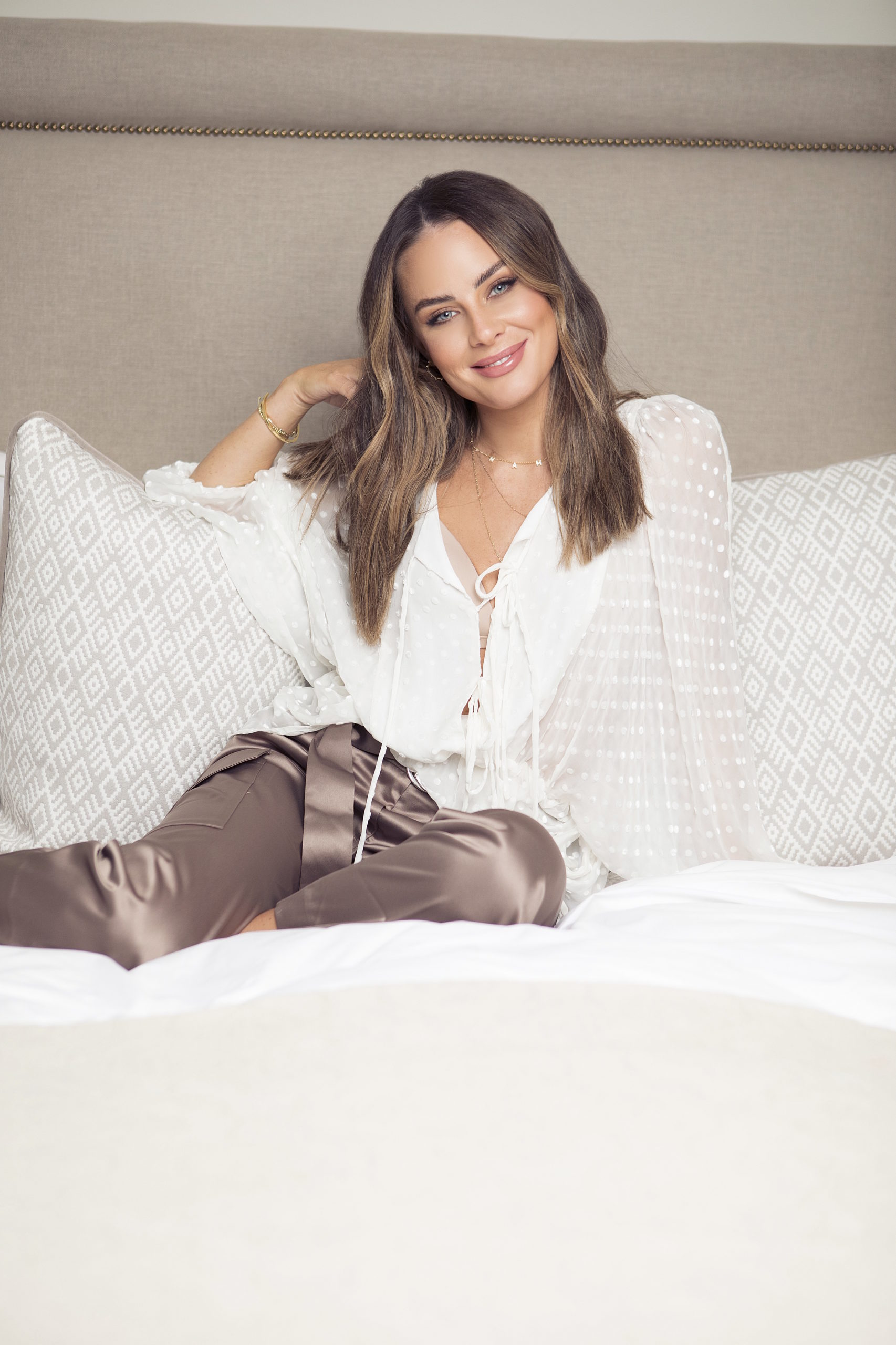 You mentioned your holistic approach to things. What kinds of holistic practices would you weave-in to your daily beauty routine?
Just some of the old-school wives tales! My husband got me into this thing called priming where you get up and you take a few minutes to centre yourself, maybe do some meditation and just set yourself up mentally for the day ahead. It's really important for me to get out for a walk every day, even if it's lashing rain, because that's my half hour with Milo to just chill and have a bit of quiet time. Then, I come home and it's back to the chaos! Taking time for yourself away from the Internet is important.
And tell us about Milo… he didn't have the easiest start in life given he was premature. That must have been such a scary time?
It was. He was due at the start of November and he came the start of September so he was two months early. And Will was in France on a charity mountain climb so he wasn't here when I went into labour, it was absolute chaos. But once he was born, we were lucky because he was relatively healthy but he just couldn't feed by himself. We were in hospital with him for about a month. It was stressful yes but you just sort of suck it up like "Hey, I'm the mom now, I have to get in the zone because I have to have my head together to be there for the baby." So you just kind of adapt.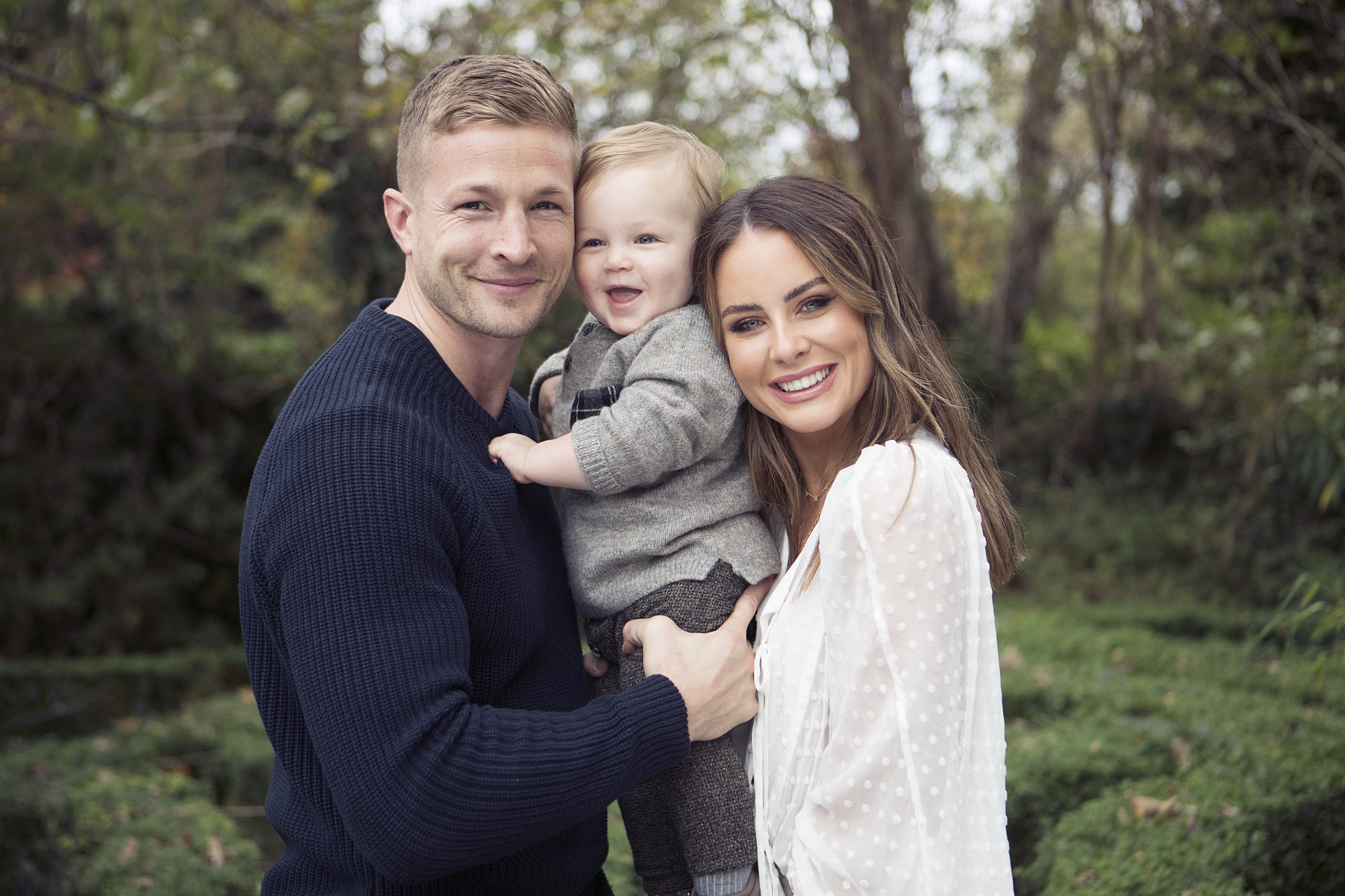 It must have been a very terrifying time because he was so tiny…
Yeah, it was scary. I arrived at the hospital and within half an hour they had him out! So, it all just happened very, very fast, thank god that my mom was there with me!
What would you say to parents who are going through a similar situation today?
I think it's really easy to stay focused on what's happening at that moment and think that you're never going to get out of the hospital and you're never going to see the light at the end of the tunnel because it's so tiring for that first while, especially when you don't have a normal start to parenthood. But you just have to keep thinking that everything's temporary and everything's going to change quickly.
And now he is thriving!
Yes, he is a chunky child, I don't know what happened! He was a tiny four pounds when he was born and then within a couple of months he was a monster so I hate to think what he would have become if he had gone full- term! He is going to be tall like his dad.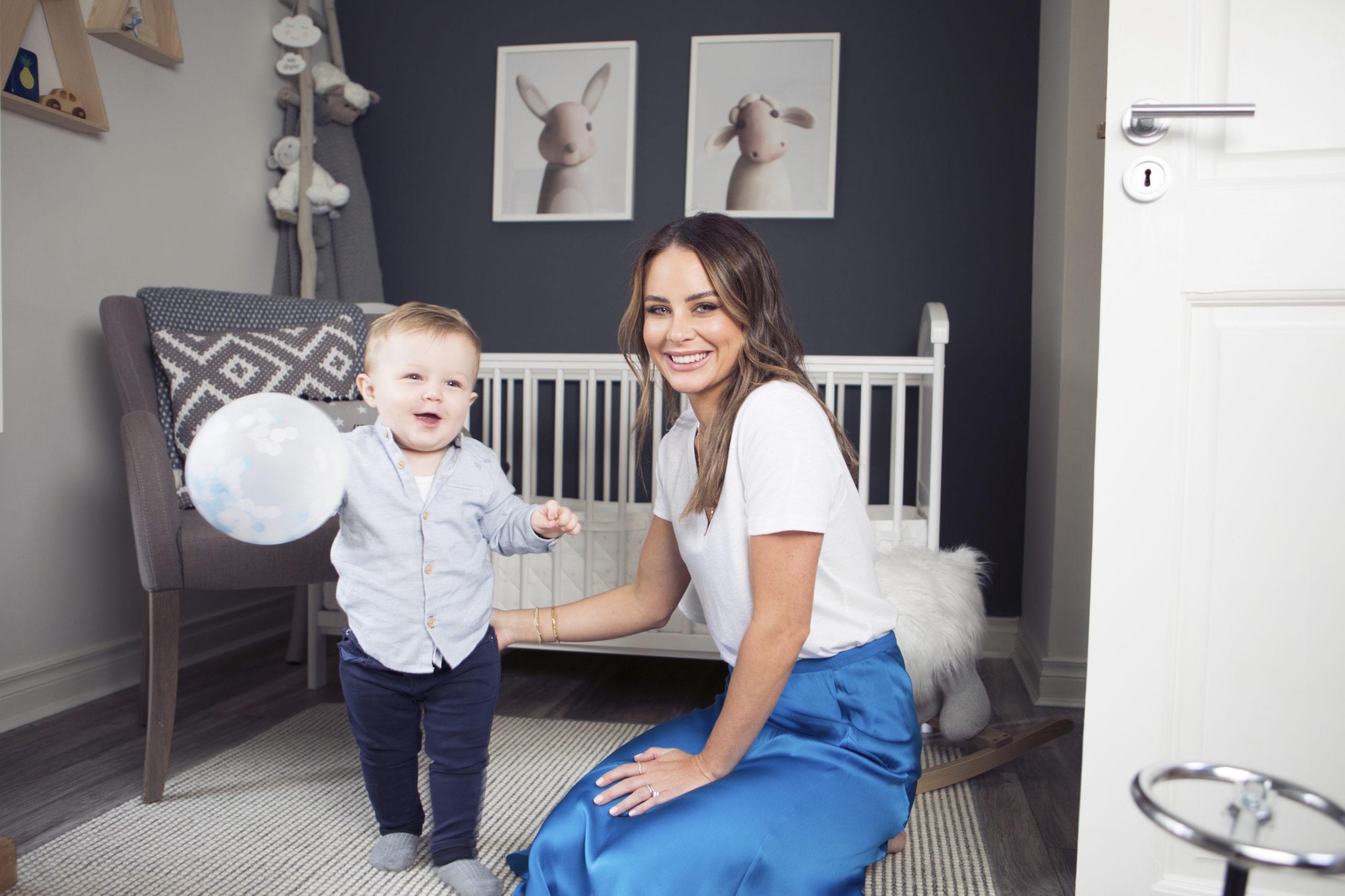 They say that it takes a village to raise a child, would you agree?
Yes, I have so much respect for Moms who work full-time with kids and have no parents near them or no help. I'm so lucky that my parents are less than ten minutes from us so they help lots. Will's family are unfortunately in England, but we have a childminder for when I have to work. The main thing that I always say to people who have babies; take the help when it's offered.
What's your favourite thing about being a mum?
Your child just gives you such non-filtered love everyday, they don't want anybody but you and it's constant adoration.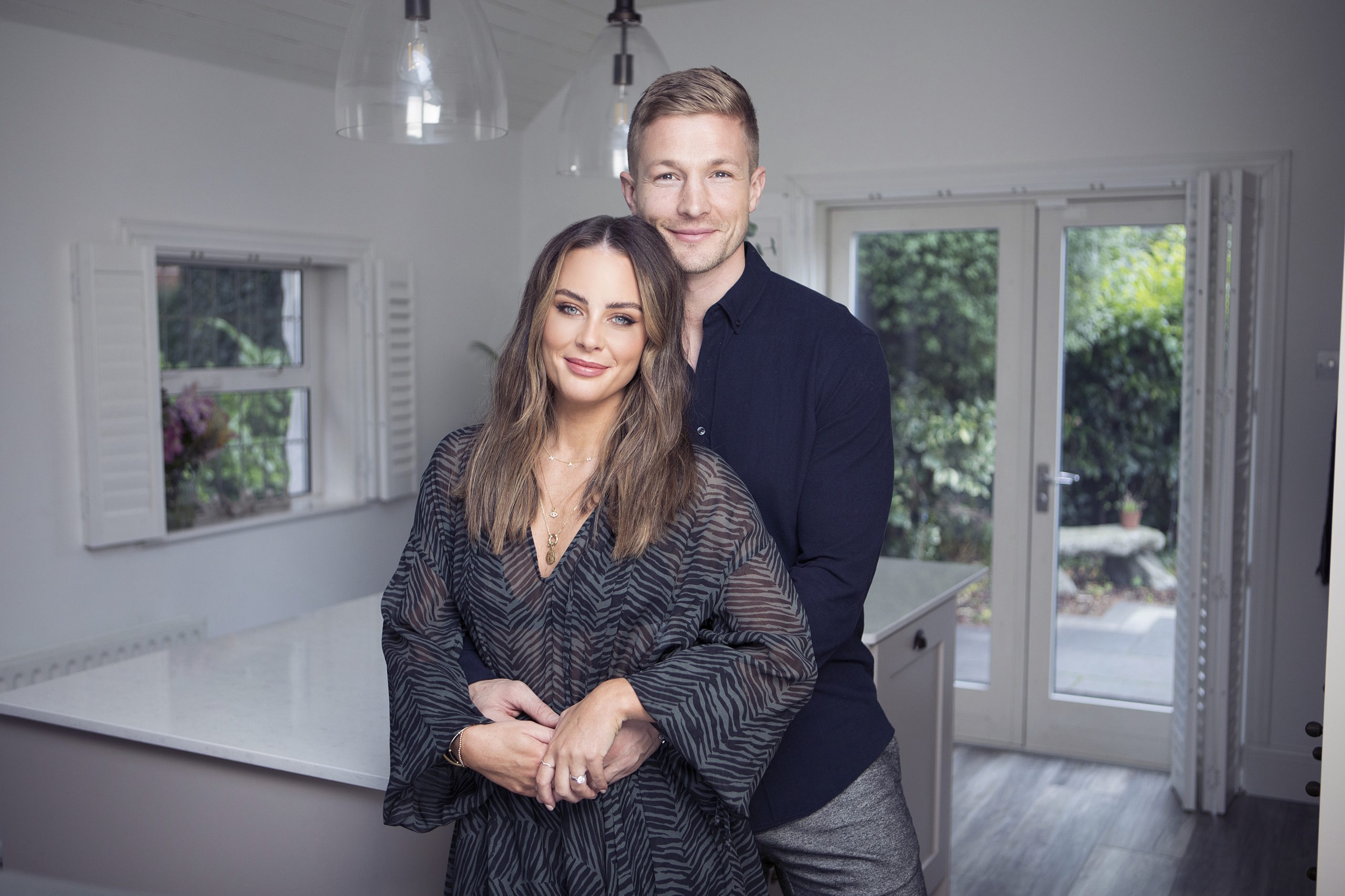 Being a new mum or a new parent can be daunting. What do you wish that you had known that you now know today?
I think that it's so important to be organised and my life was… chaos before I had him. Will is so organised and I'm the polar opposite; I don't even have a diary so I try to keep everything in my head like what's happening when, and as a mom, that does not fly, you have to be organised with military precision.
As you likely are for your Baby Hatch events. Where did the idea come from for these mum and baby seminars?
When you're on maternity leave it can be quite isolating if you don't have friends who have babies the same age. One of my friends Lynda is a midwife in Holles Street and another, Lisa, is a paediatric nurse in Crumlin, so we thought, "Why don't we start some kind of semi- educational, semi-fun day out for new moms and for pregnant people?" So we started these workshops called The Baby Hatch. You come and have a lovely brunch, you're served a cup of tea (because you never get time to have one at home) and then we do newborn care tips and tricks, best baby bits, I do a quick little beauty demo, like for example, a five-minute-face for a new mom. We do a little bit on childhood nutrition, we touch on everything, but it's just about getting new moms out with their babies so they can meet other moms. People exchange numbers, they make friends and then they meet up with the kids afterwards. I really just wanted to create a community for moms and babies.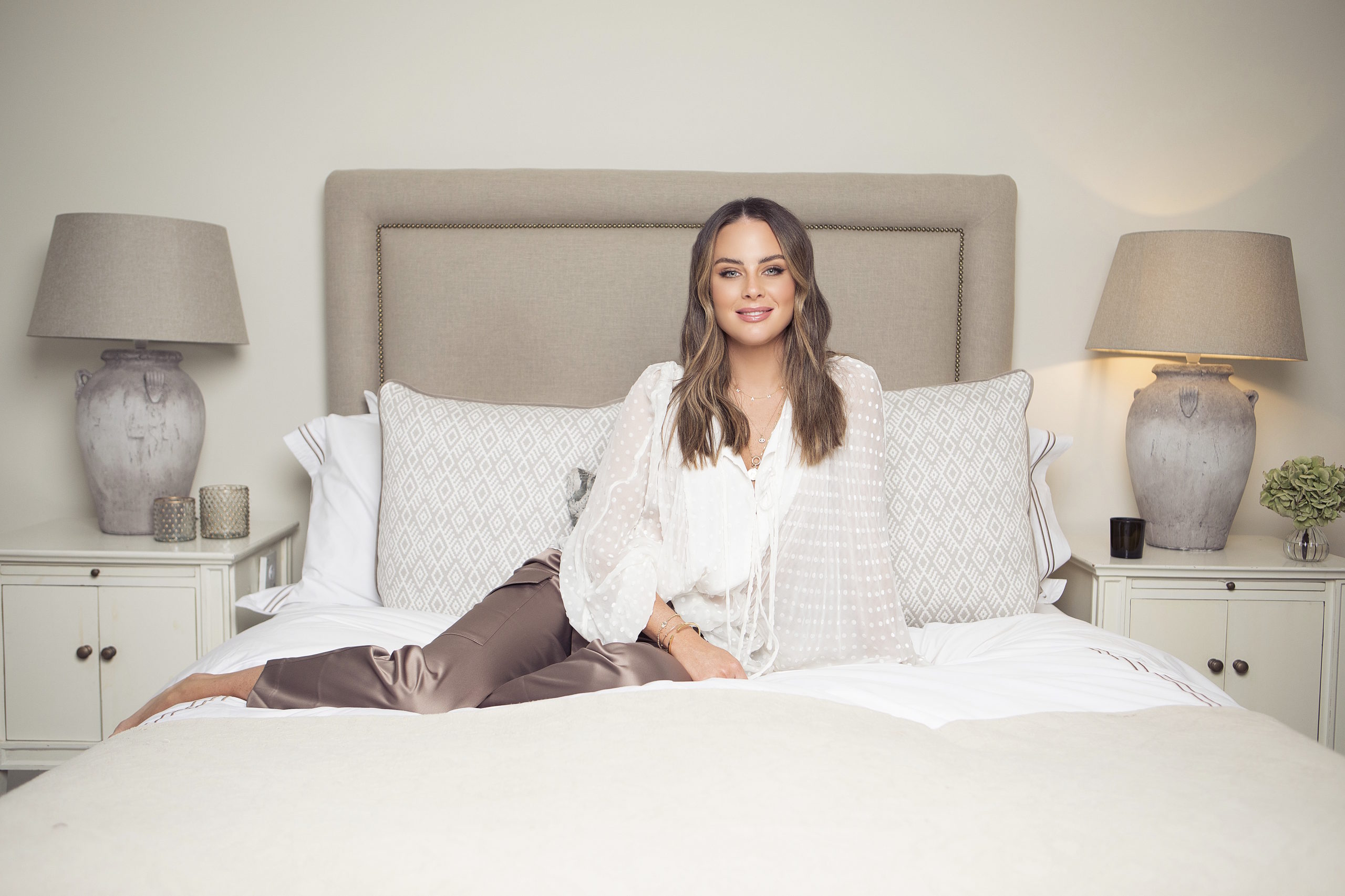 We as women can be so hard on ourselves. You become pregnant and your life, your body, everything changes. It can be quite a scary time adjusting to this change…
Definitely. You know the number one thing I got asked after I had Milo was "How did you lose the baby weight?". I find it so sad that that is the number one thing that so many people fixate on when you're pregnant. It's the most amazing time and if you can get pregnant you're so lucky, I think that people should just try to enjoy it. Losing the weight is the last thing you should be worrying about when you have a new baby.
Louise McSharry talks about really appreciating what our bodies can do. Do you think we need to do the same thing as new mums and thank our bodies for allowing us to have a baby?
Absolutely. I have quite a big scar from my C-section and I think "Well done body, you gave me a child." It's so true.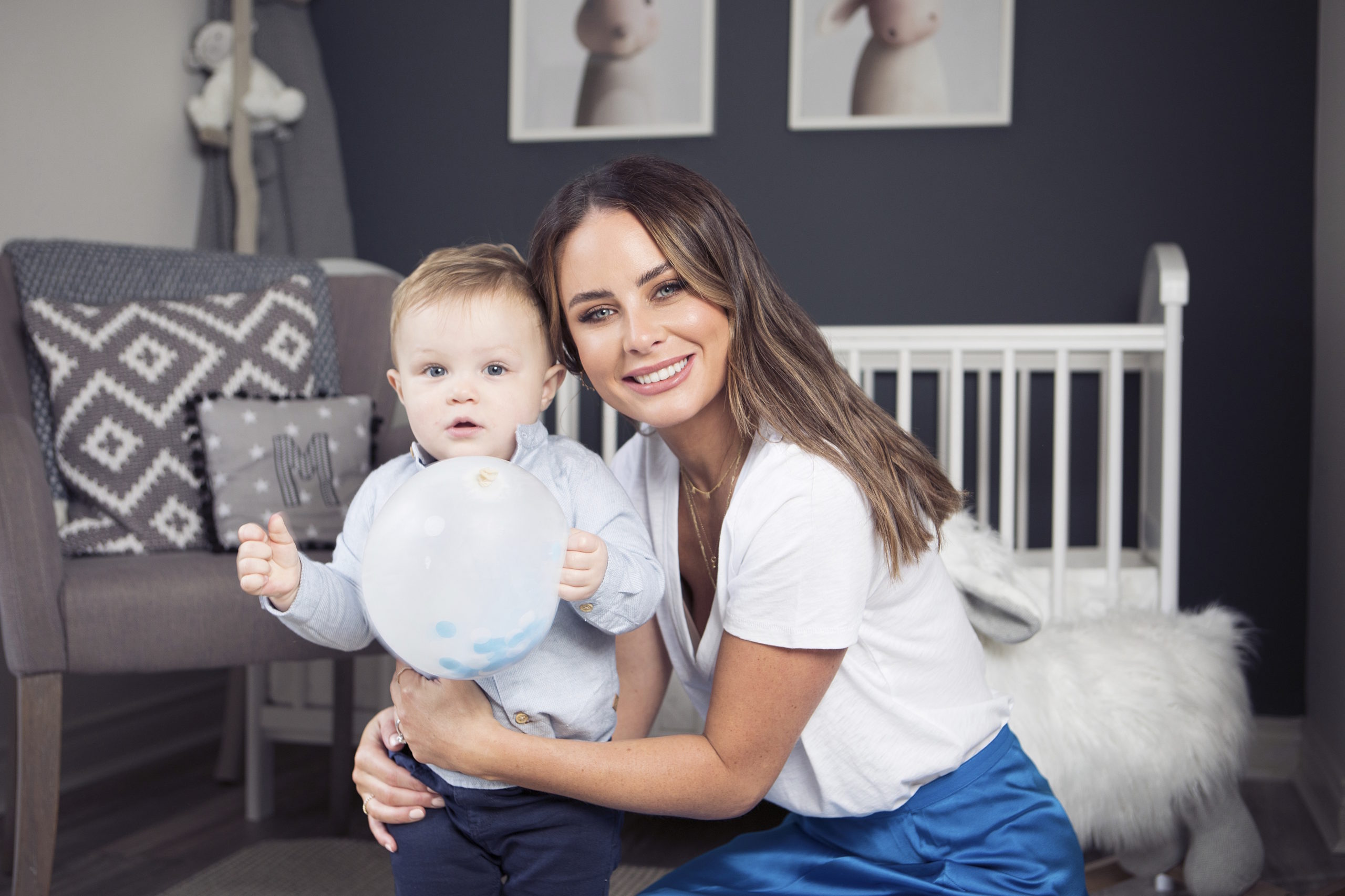 We're here visiting your beautiful home today… when did you find it?
We found this house on the day I went into labour. I was getting so fed up and worried because I was going on maternity leave and just wanted to have it sorted. This house came up and I just got a feeling like… "That's our house," I drove down to see it and I had Milo that afternoon out of nowhere. Three days later I asked mum to come to the viewing to see the house. She loved it and so I just said to Will "Please put in an offer, put in the asking price." Then we were in hospital with Milo two weeks later and we got the call. We were so lucky.
We got to meet your gorgeous other half today also. Tell us how you two first met?
I met Will in Krystle nightclub of all places [laughs]. We just chatted for a second, but we didn't really connect or anything and then when we were leaving he asked for my number and I said no [laughs]. But he got my second name from my friends and found me on Facebook so we were messaging. He came over to Ireland and we went on a date and the rest was history.
So you just knew?
I knew. The day he left to go back to London after our first date, I rang the girls as he went back to the airport being like "I am getting married to him… that's my husband." [laughs].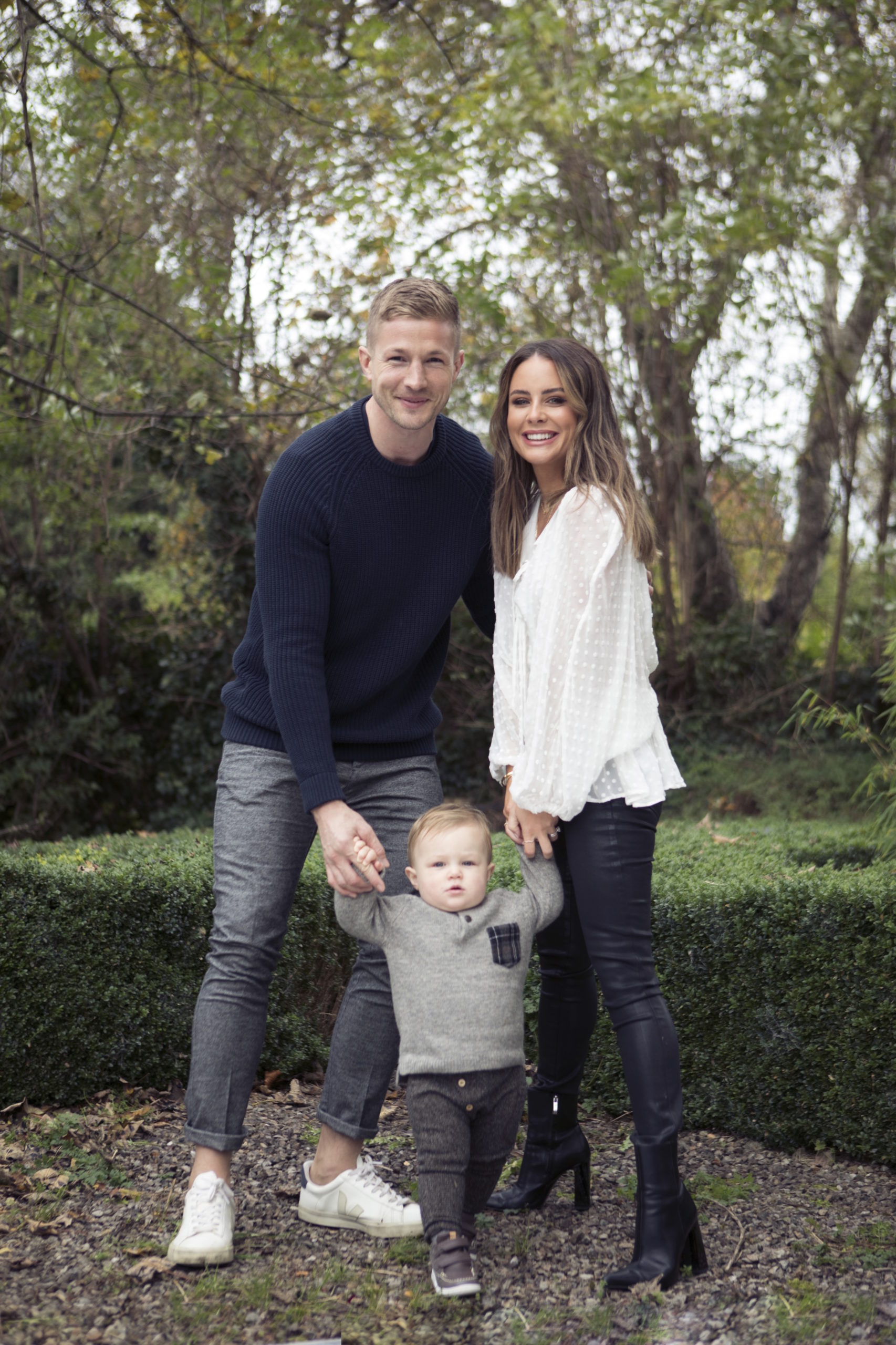 It was love. And so Jodie for you, what's next?
I think we would love to have another baby in the next year or two year, that's definitely something I hope will happen. I have my jewellery collection with the company Crystals & Co and it's going really well so far so hopefully it just keeps going and then we have The Baby Hatch events and all my social media work, so it's non-stop.
INTERVIEW: Elle Gordon; PHOTOGRAPHY: Evan Doherty, thisisevan.com; STYLING: Jodie styled herself using pieces from Seagreen; seagreen.ie
MAKEUP AND HAIR: Sue Brophy; suebrophy.com