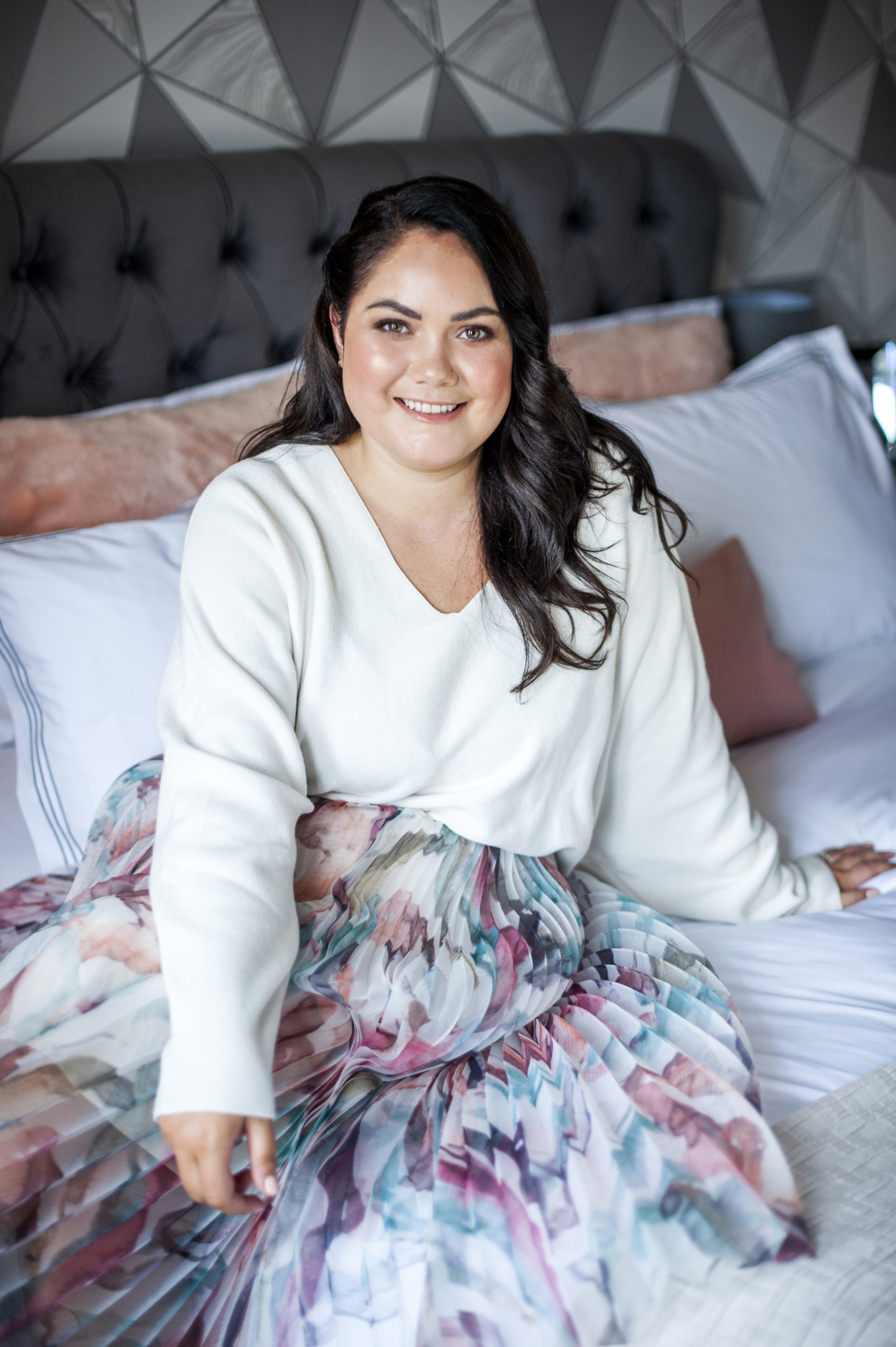 From the moment online star Grace Mongey saw her house she knew it was 'the one'. It didn't matter that she only caught a glimpse of it over a fence or that it was still in the process of being built, Grace knew this was the house she wanted to make her family home from the moment she laid eyes on it.
Fast forward to almost two years later and Grace and her fiancé Chris Gernon have not only purchased that gorgeous West Dublin home, but turned it into a veritable haven for themselves and their two kids, Sienna, 3, and Hayden, 5 months.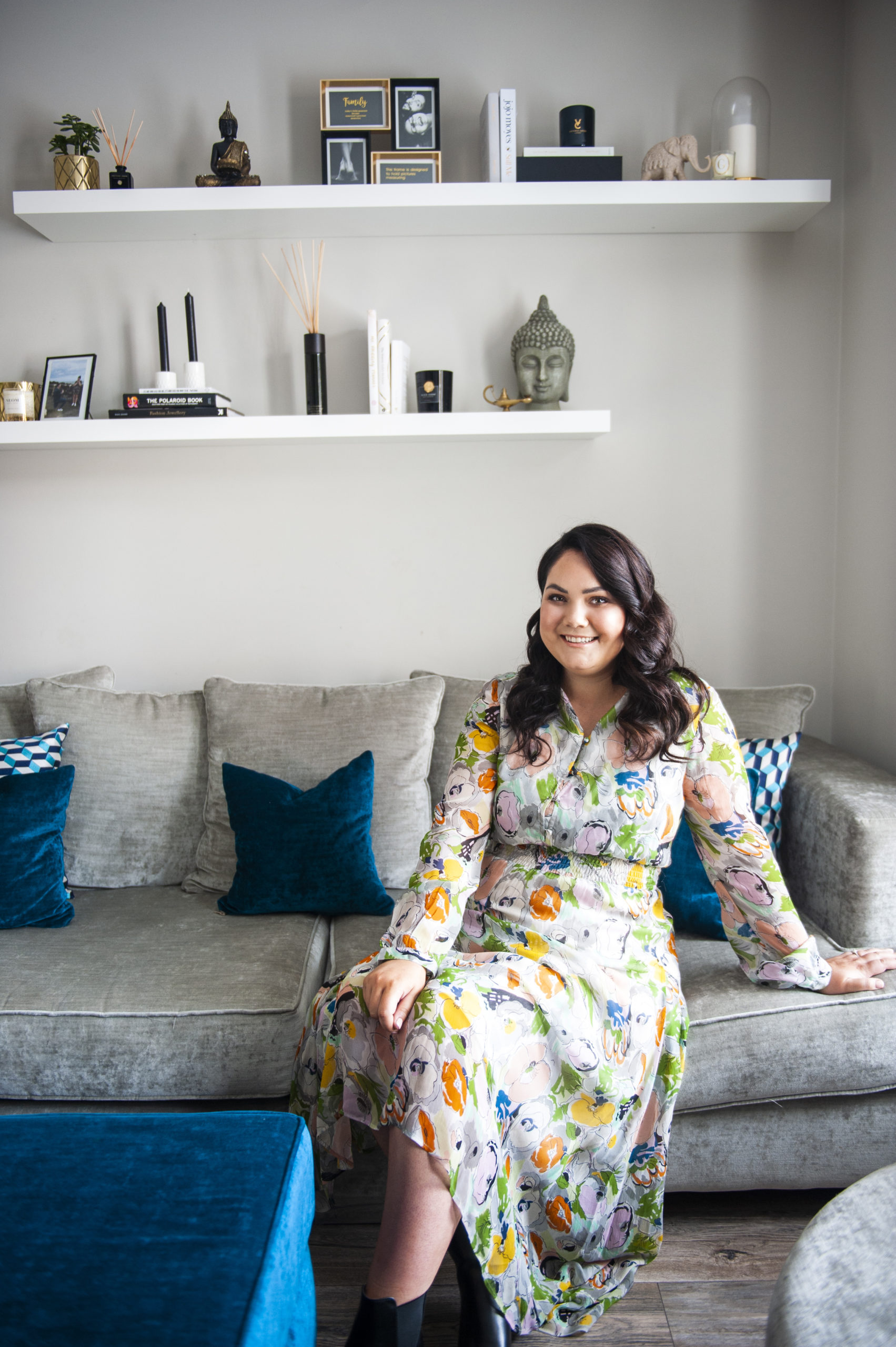 Grace, who made her name on Instagram as Faces By Grace, has been documenting the incredible transformation on a dedicated interiors account @FBGHome, which has already amassed a 40,000 strong following.
What started as a blank, grey-walled canvas, has been transformed into an enviably chic and colourful interior. Between all the decorating, Grace found time to chat to VIP Homes all about her journey into home ownership and the ongoing process of transforming her new family home.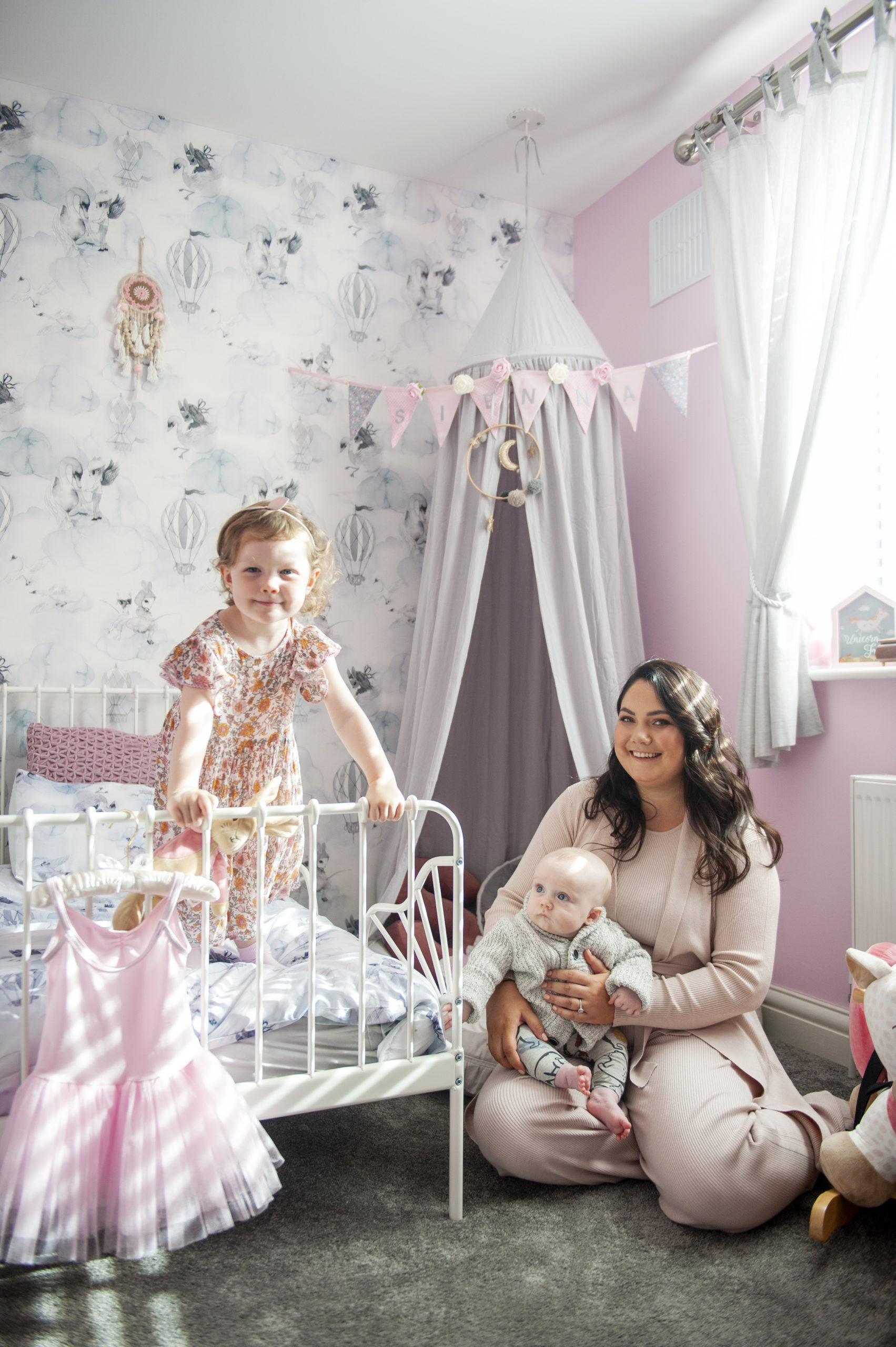 Hi Grace. You seem so content in your new home…
Yeah, we're really happy. I feel like it's still brand new and we've only really just found ourselves settled. It took so long to get everything the way we wanted it and obviously there's still so much to be done and loads I still want to do to it, but it feels like home.
What about getting on the property ladder, were there a lot of sacrifices to be made?
We were renting and I was pregnant with Sienna. Initially, we were just going to rent somewhere else but that fell through so we moved in with my mum for a month, which turned into 18 months and we decided we would stick it out and save. I was self-employed and knew that I needed to have at least three years' proof of earnings so we just saved really hard. That was the biggest sacrifice we had to make, but we could see the light at the end of the tunnel.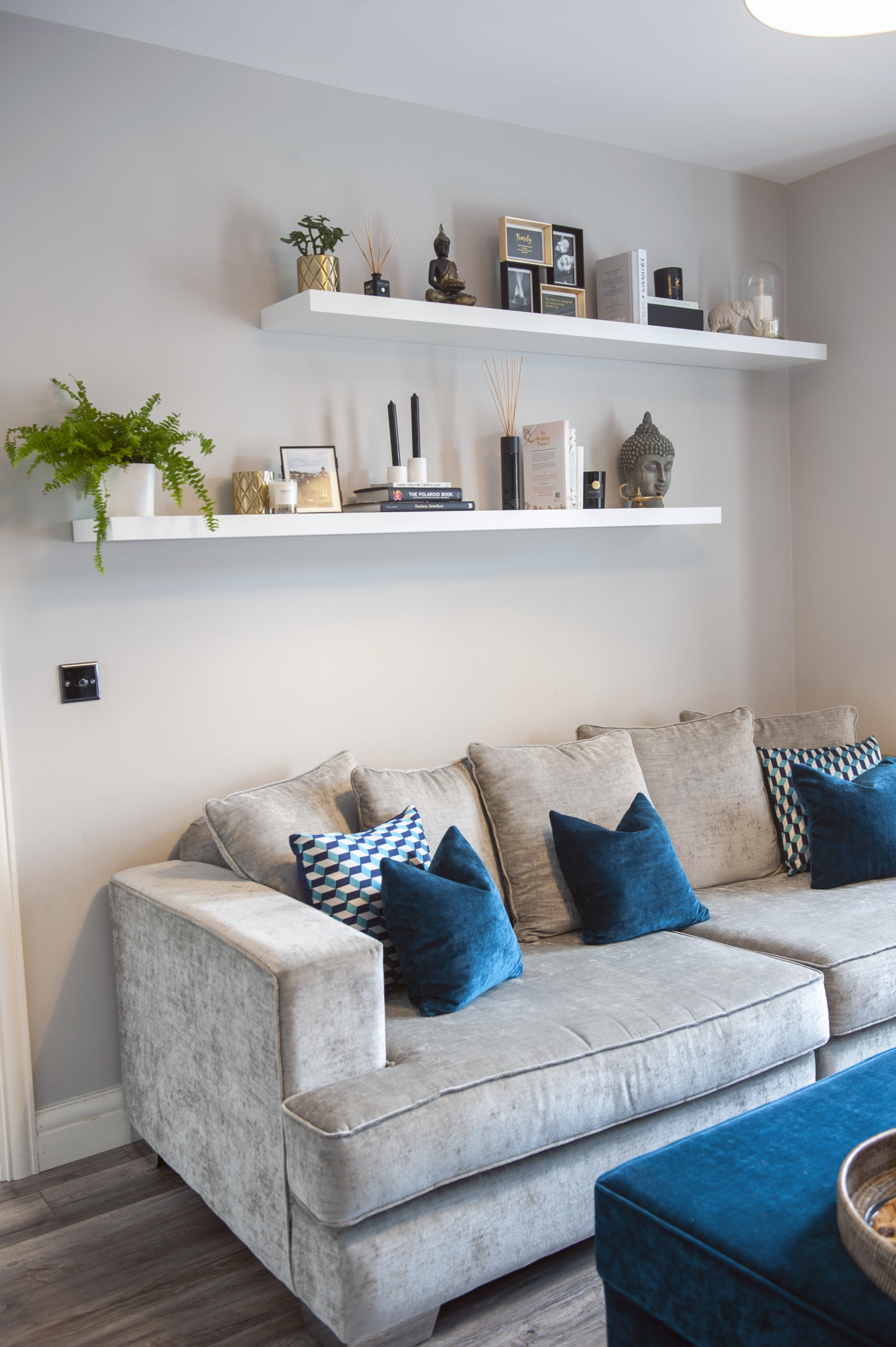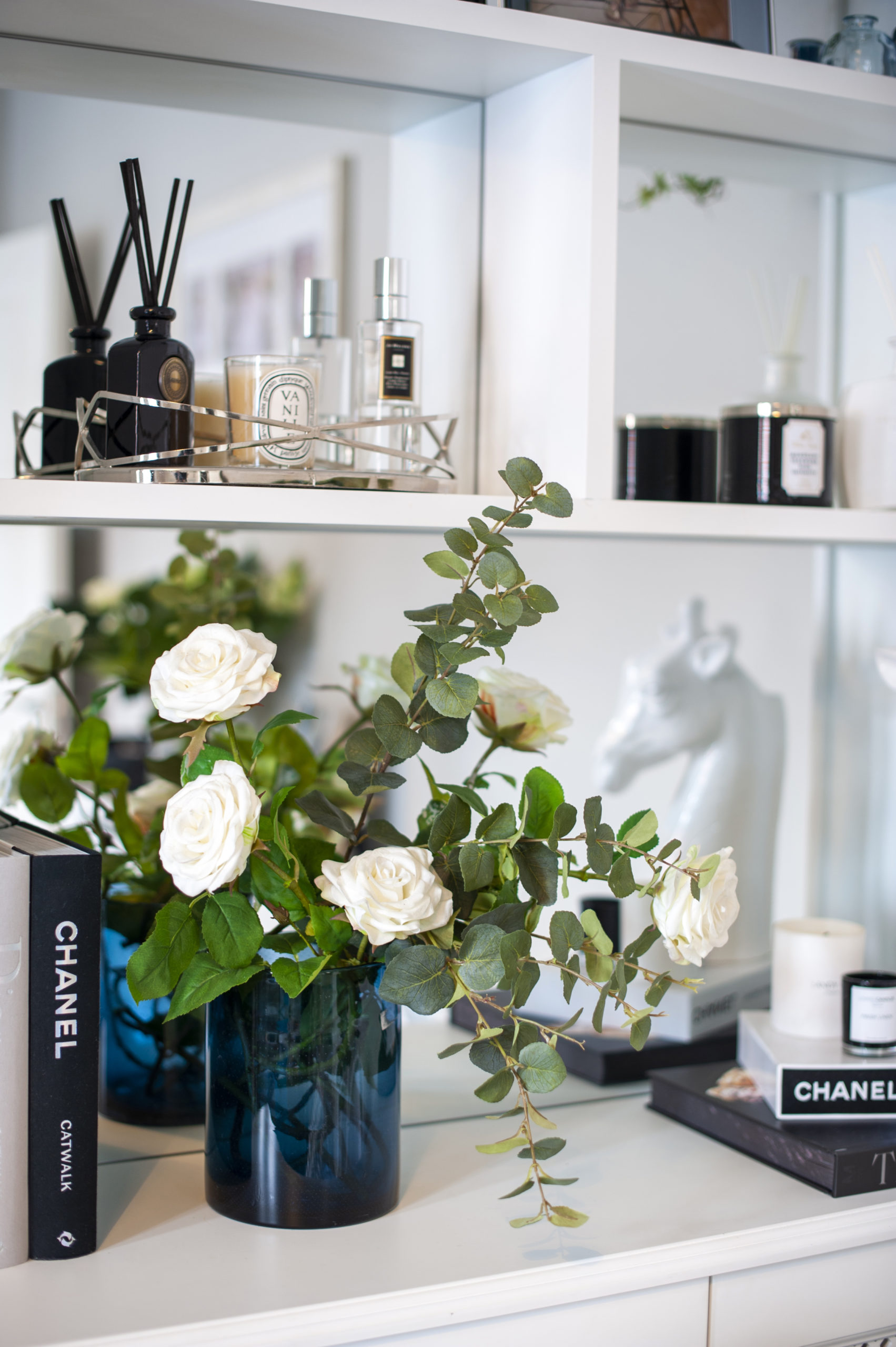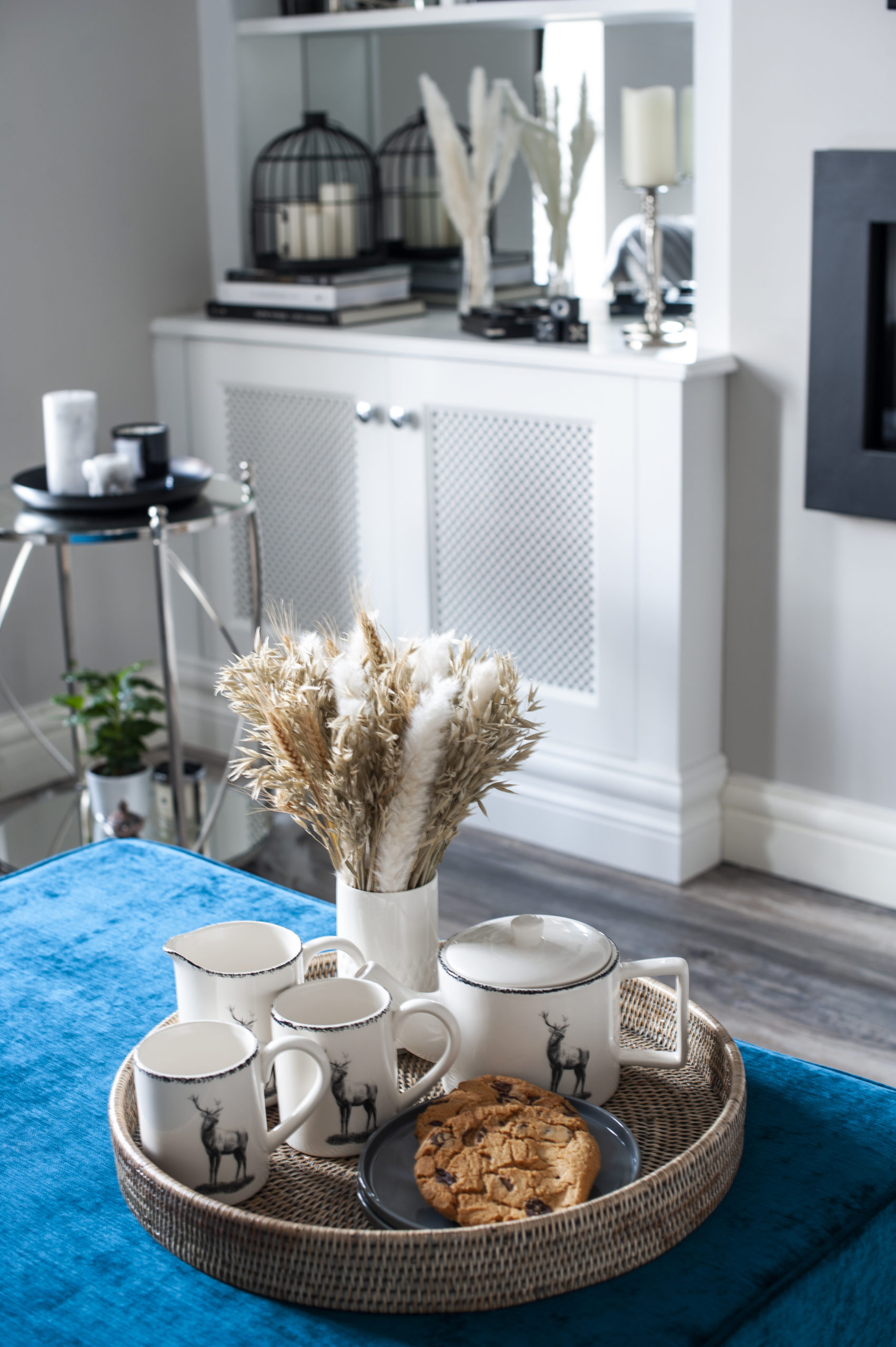 With being self-employed and the industry you're in being so new, did you face any challenges?
We found the estate, and there was one house left and I feel like it was fate because I loved it so much. We went up to view it through the fence because it wasn't even finished being built. I brought my mam up and she was like 'You can't let that house go'. We hadn't even seen inside it, but I rang Chris and said 'put a deposit down on that house now' and he said 'are you mad, we haven't even gone to the bank?' But I just had a feeling about it. I felt this house was made for us so we went and put a deposit down.
So it all happened very fast…
Yeah, we went to view the house and then went to the bank that afternoon. We were just like 'the deposit is refundable, we'll just go for this and see'. It was a little bit stressful at the time and I thought 'well, if we don't get it it's because of the industry I'm in, and it's so new that people don't really understand it, but then they approved it and I was delighted.
I'm sure you've had so much fun decorating!
It was like a blank canvas when we moved in. It was the same colour palette throughout and all the walls were grey so I decided I wanted to keep it minimal and have pops of colour around that can be easily changed. In our living room we have turquoise, and it's all kind of neutral, so I can change the cushions if I want. We did that with a lot of the bedrooms and the kitchen area.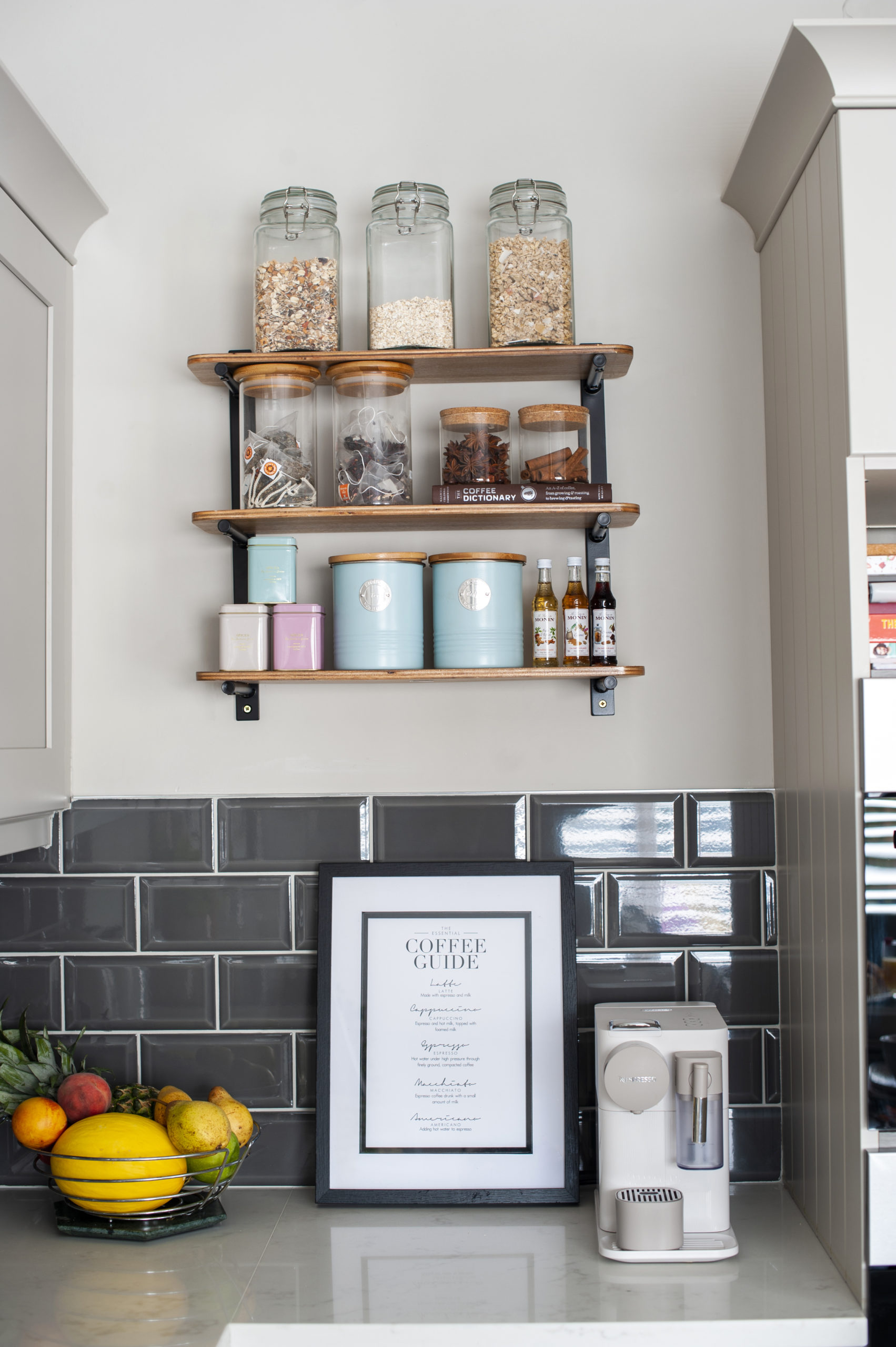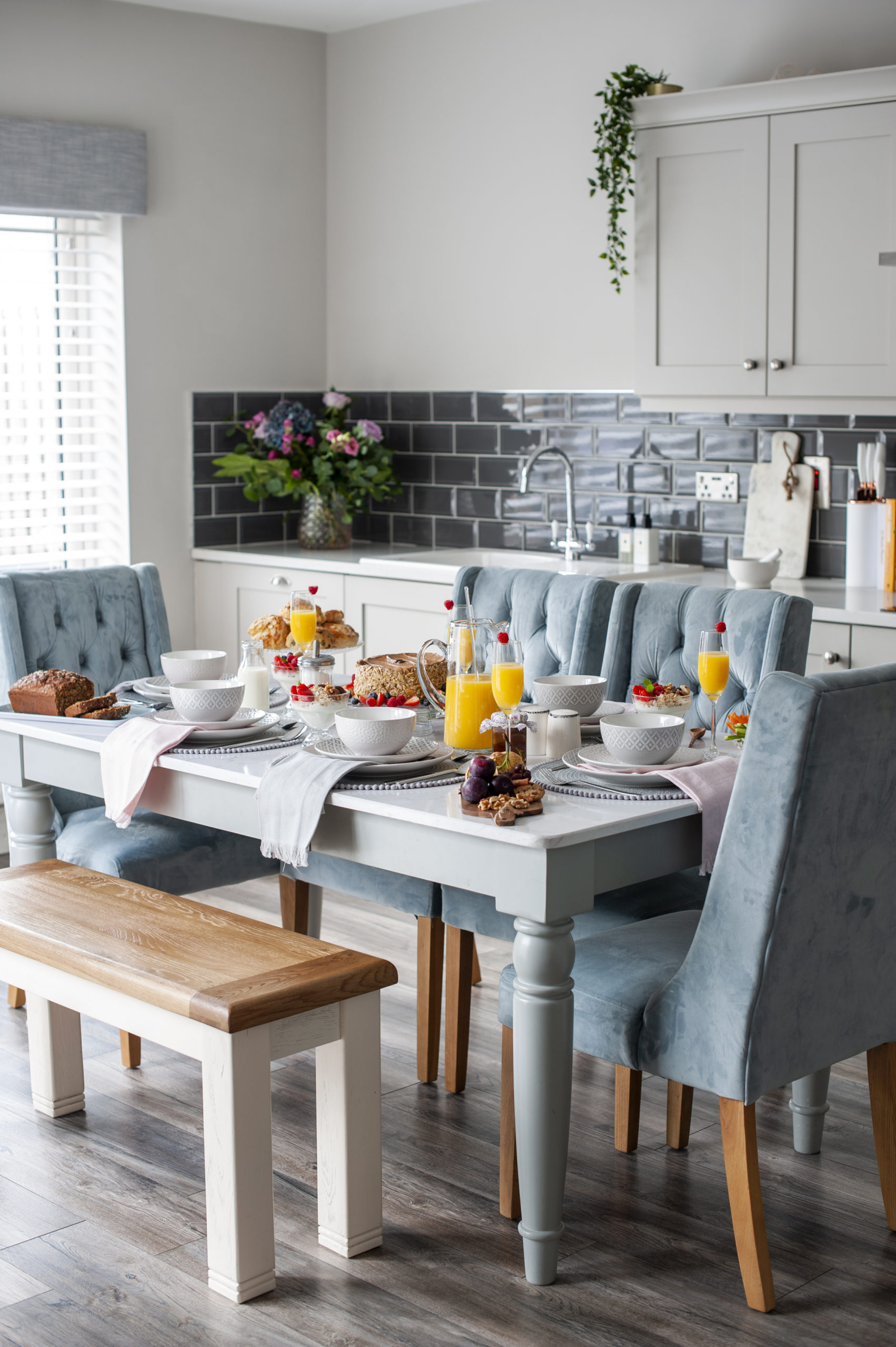 Are there any particular brands that you've used a lot throughout the house?
My friend's family owns a furniture shop, Kingsbury Furniture, so that's where we bought the majority of our furniture. They had loads of pieces that we really wanted, so we bought our bed, our day bed, our couch, our big pieces of furniture from them at the start. I found a lot of things online as well, mostly smaller brands. I love Foxford Woollen Mills, they have a lovely range and Mindy Brownes is another brand I love. We've been really fortunate to have had the help of interior designer Gwen Kenny from Divine Designs and her amazing team.
How would you describe the aesthetic?
It's fresh, it's clean and it's minimal, but it does have our own personality. I like metallics, I like chrome and gold, and I like to mix all of that together but also have it very clean and chic. For me, I like it to always look like it would in a magazine. At the end of each day I always make sure I put the cushions back where they should go and clean up all the toys because it is a house for living but I like it to look nice and I like to be able to style it differently as well.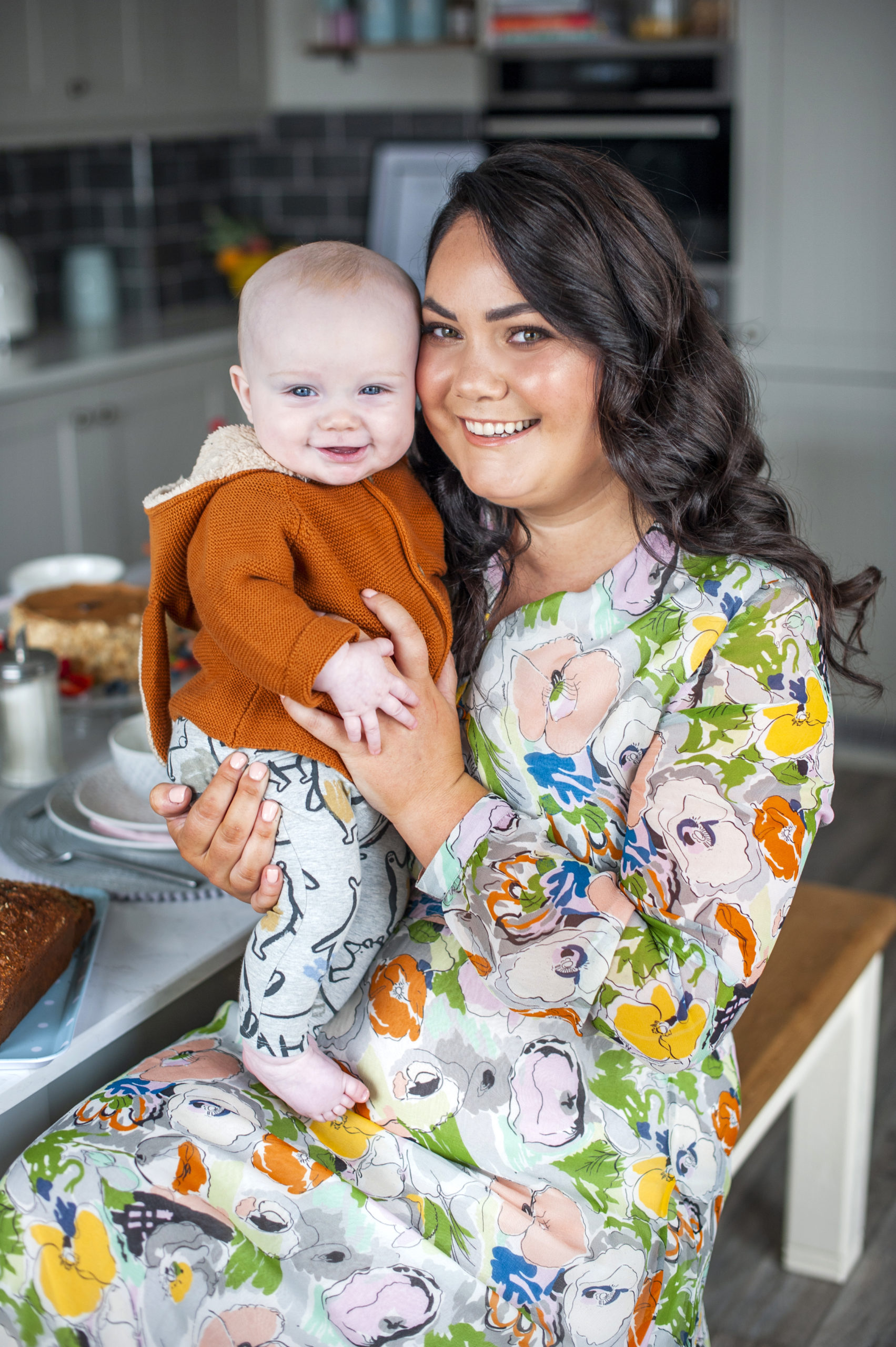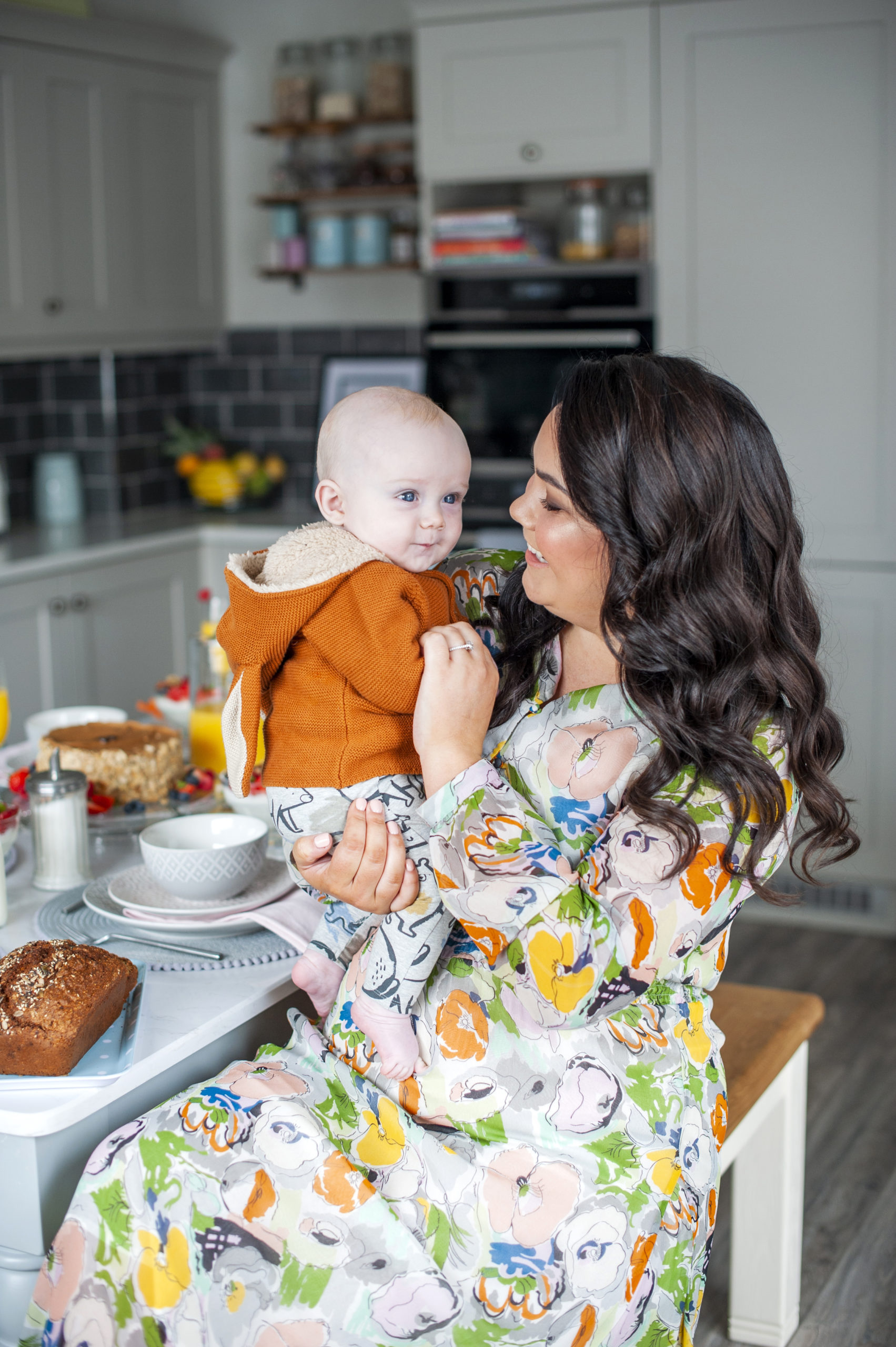 We love Sienna's room too. It's so cute! Was it how you imagined it would be?
When we found out I was pregnant with Sienna I always had Pinterest boards of what I wanted her room to look like but I lived in my mam's at the time so I could never really do a nursery. When I was pregnant again with Hayden, I decided we needed to transition her from her nursery and give her a little girl's room. Her wallpaper is my absolute dream wallpaper and her bedding matches. Her room is just somewhere for her to chill out. There's no toys in there, just books as I want it to be a calm space for her to relax and play with her teddies.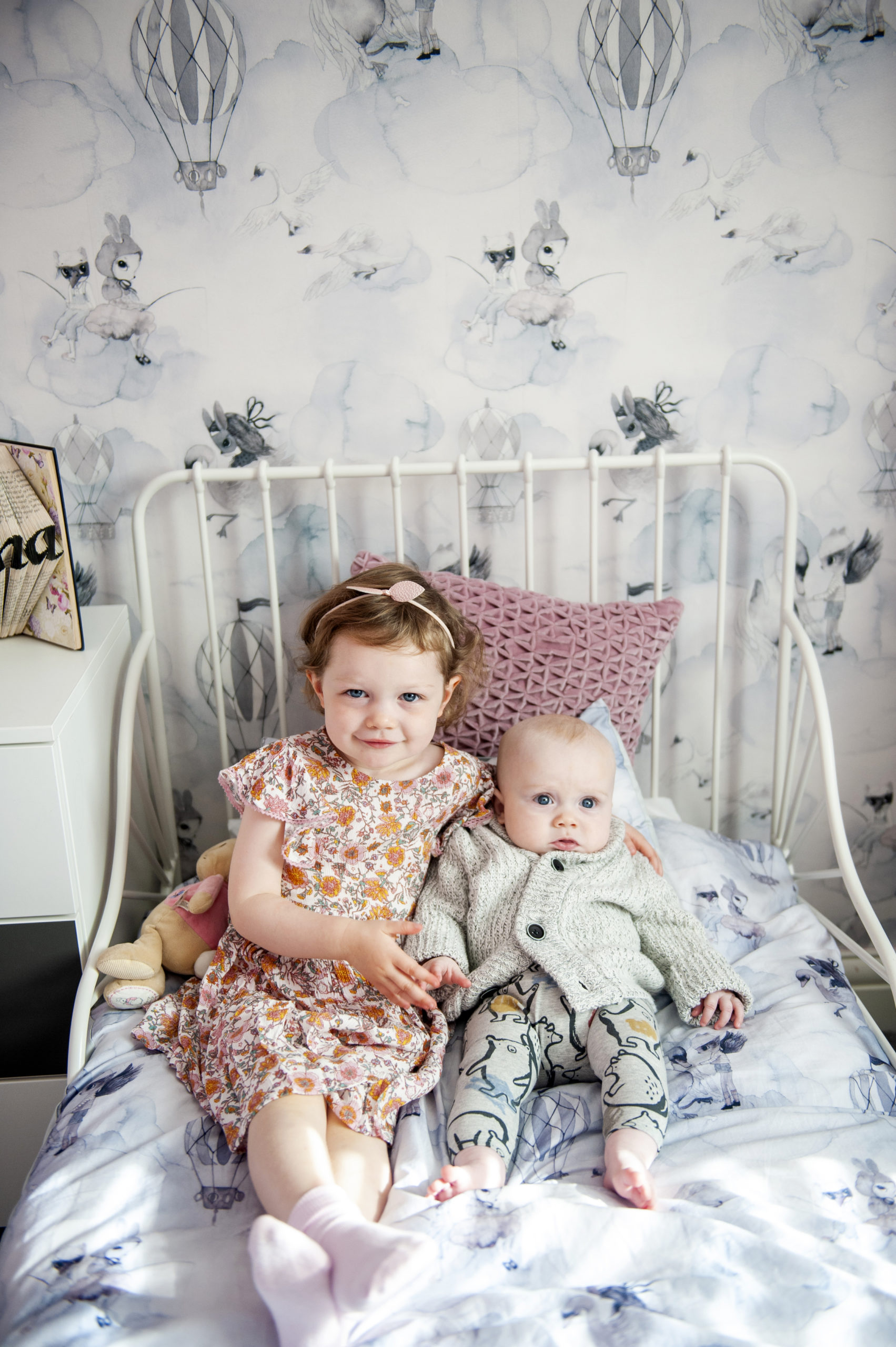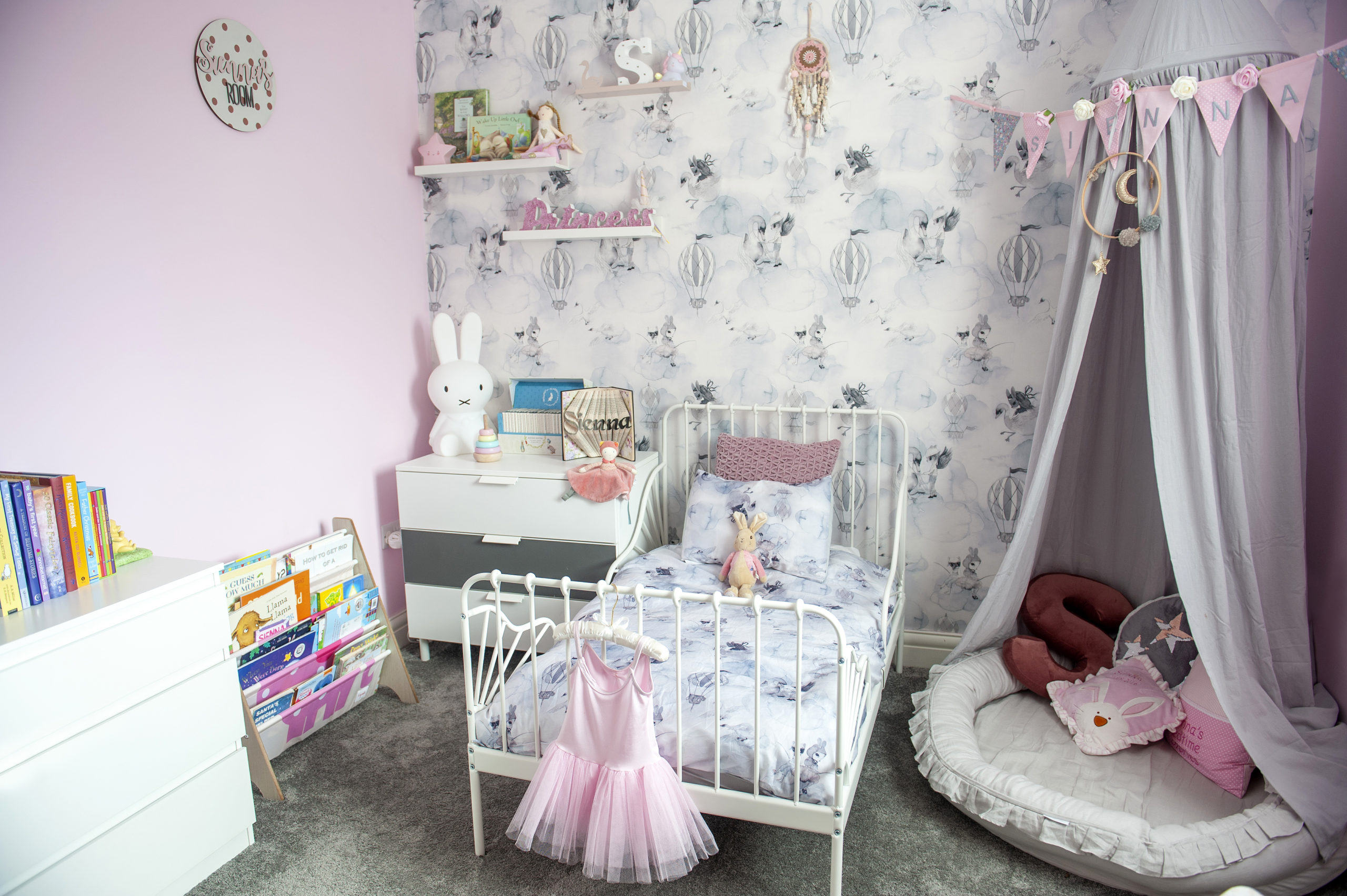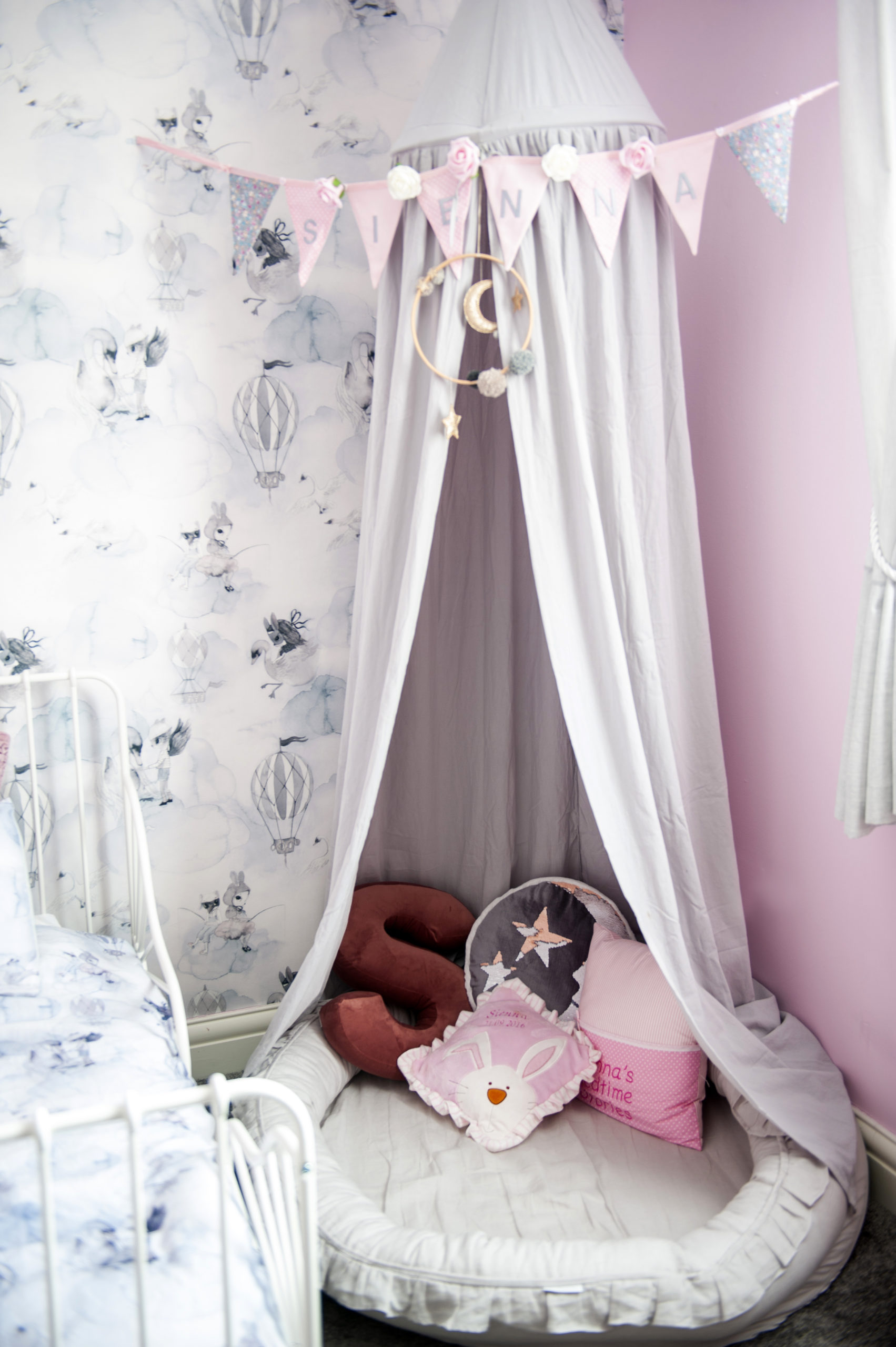 And how have little Sienna and Hayden been settling into their new home?
Sienna notices things that have changed all the time. She'll be like 'Mammy, why did you buy that?' or 'Is this for me?'. She thinks everything I buy is for her! Hayden is obviously a little bit too young to know what's happening, but Sienna notices and it's very exciting for her, especially when it's her bedroom.
You've set up an Instagram account dedicated to showcasing your home…
I wanted to keep sharing on my normal page but there's people out there that don't really care about interiors so I created a space for those that do. The response has been amazing. I wanted it to be my little diary of my progress with the house but people are really into it. I find it makes me more house proud too!
Interview: Victoria Stokes.
Photography: LiLi Forberg.
StyLing: Megan Fox.