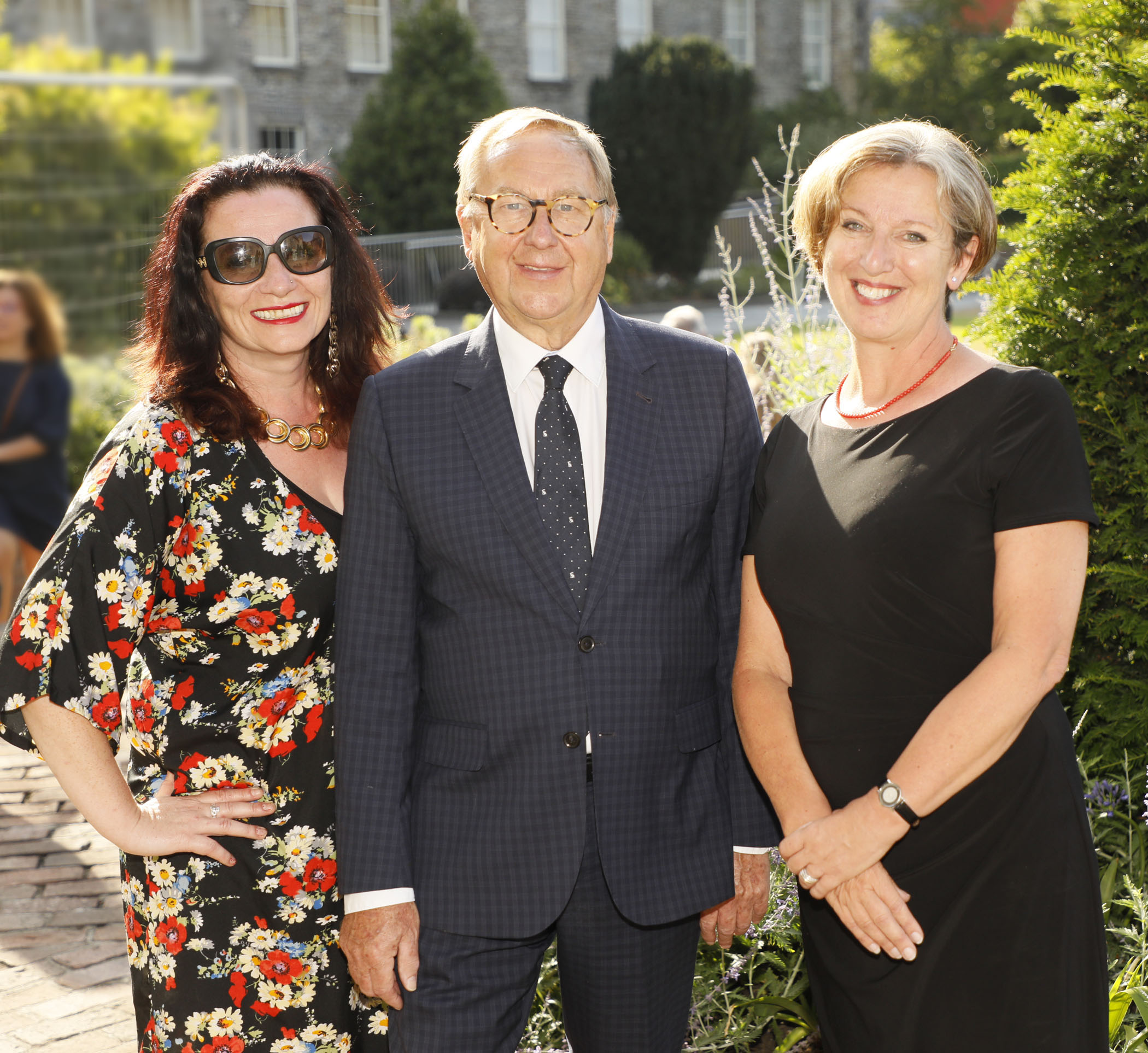 A new touring exhibition sponsored by The Gallery AUB showcasing the pioneering work of designer Lucienne Day, considered one of the most important and influential women textile designers of the 20th Century was launched this week in the Dublin Castle's Coach House Gallery.
Guests enjoyed a drinks reception on the lawn followed by a sneak preview of the wonderful exhibit.
Lucienne Day: Living Design tells the story of Lucienne's design career unfolding in a sequence of photographs drawn from the archives of the Robin and Lucienne Day Foundation.
Photographs show the lead up to her career breakthrough at the Festival of Britain 1951, with her pioneering 'contemporary' design Calyx.
They also evidence Lucienne's prolific output of patterns for furnishing dress fabrics, table linen, carpets, wallpapers and ceramics.
This touring exhibition put together by the daughter of Lucienne, Dr Paula Day and design historian Dr Emma Hunt is a celebration of the centenary of her birth last year.
You can visit Lucienne Day: Living Design between July 20th and September 15th.