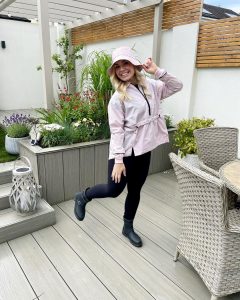 It's been one year since Anna Geary nabbed herself a Radio 1 spot with RTÉ and now she's reflecting back on that special time.
Back for a third series, Supercharged is a health and well-being show with a difference as Anna opens up the conversation around our bodies and minds with a mix of expert advice, impactful personal stories, listener voice notes and practical life hacks.
Taking to Instagram to mark her time on air Anna wrote: "Back in my happy place. It's a privilege to sit in this chair."
"It was this time last year that I presented my first show on @rteradio. Oh I remember the nerves! How has it been a year," she continued.
View this post on Instagram
Anna then confirmed that Supercharged would be back every Sunday from 6-7 pm.
"In previous series' we've covered sex, loneliness, panic attacks, grief, fertility and a whole lot more," she added.
Expressing her gratitude Anna wrote: "I genuinely want to thank everyone for all the interactions so far. I have loved to hear your questions, voice notes and comments."
"Here's to a great upcoming series," she concluded.
Besides Supercharged, Anna also has her very own dating show, Love in the Country to look forward to, which is set to air later this year.
The show will centre around seven rural romantics, all of whom are looking for love but feel their locations make it more difficult to meet someone.
You can listen back to Anna's most recent radio show along with all the others at rte.ie/Supercharged