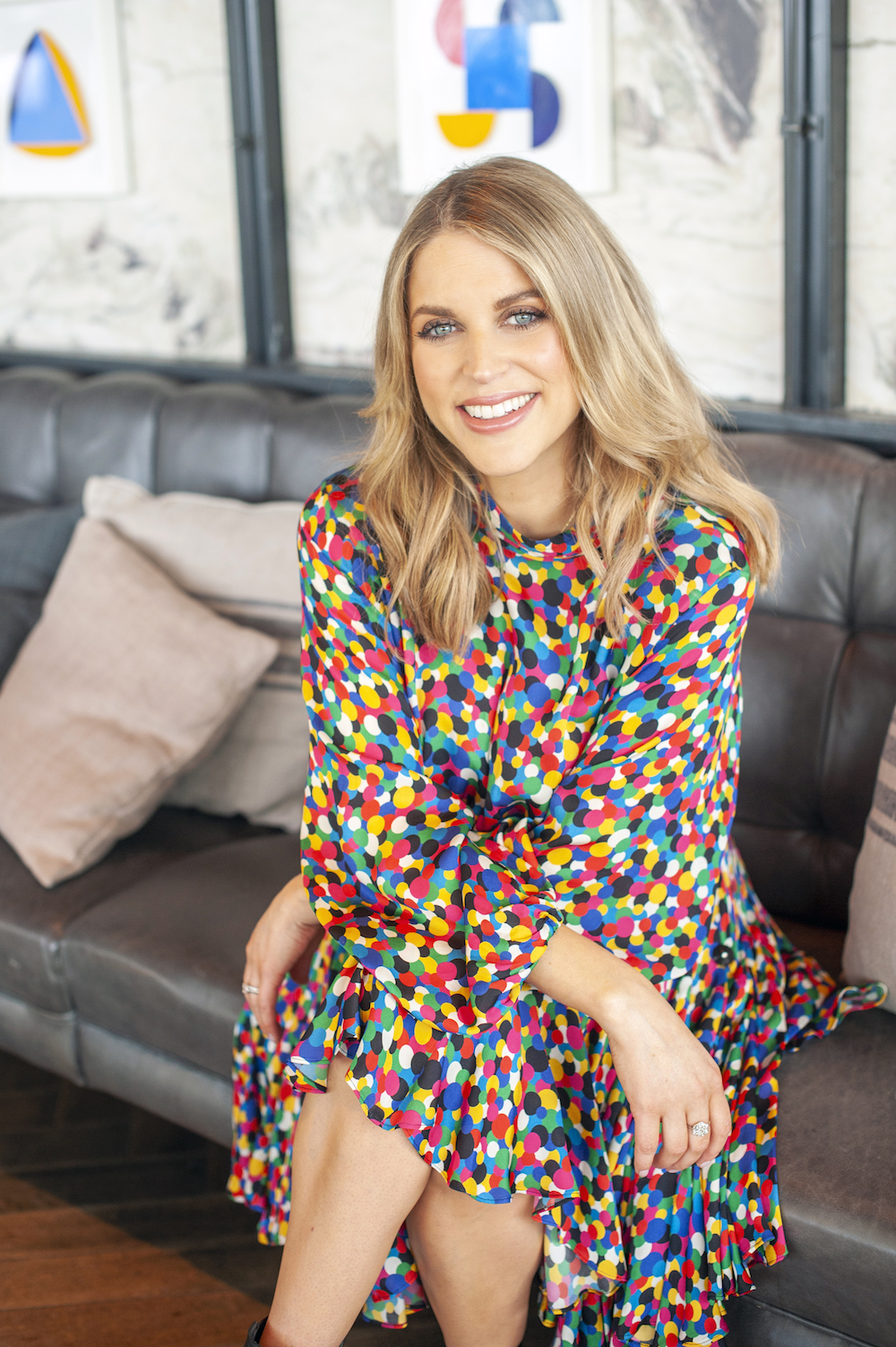 Amy Huberman is very funny and utterly lovely. We listen back to our interview and cringe as every few minutes our own laughter can be heard chortling down the phone. But it is so good to be laughing, in a year where laughs have been few and far between. That is Amy, she has that lightness, that joie de vivre, that even through the uncertain circumstances we've all found ourselves in this year, she can still find joy, and keep us all entertained with snippets into family life, many laughs, and of course, a few glorious puns on her Instagram.
This natural wit she puts to good use, as the creator, writer and star of RTÉ comedy television show Finding Joy, which is currently on our screens for its second series. Combining her two great loves of writing and acting has been an amazing experience she says, and she loved every minute of being on set with the talented cast and crew she got to work with. Now she is enjoying the excitement of the show being on our screens, having finished post production just before the first lockdown in March. And, of course, there's also the wonderful news that she and former Ireland rugby captain husband Brian O'Driscoll are expecting their third baby in January, a little sibling to their children, Sadie (7) and Billy (5).
In this Irish exclusive, we caught up with Amy – first, for her only socially distant photoshoot with bump, and then afterwards on Zoom – to talk all things pregnancy joy, navigating the lows of 2020 and the impact on her own family during these uncertain times.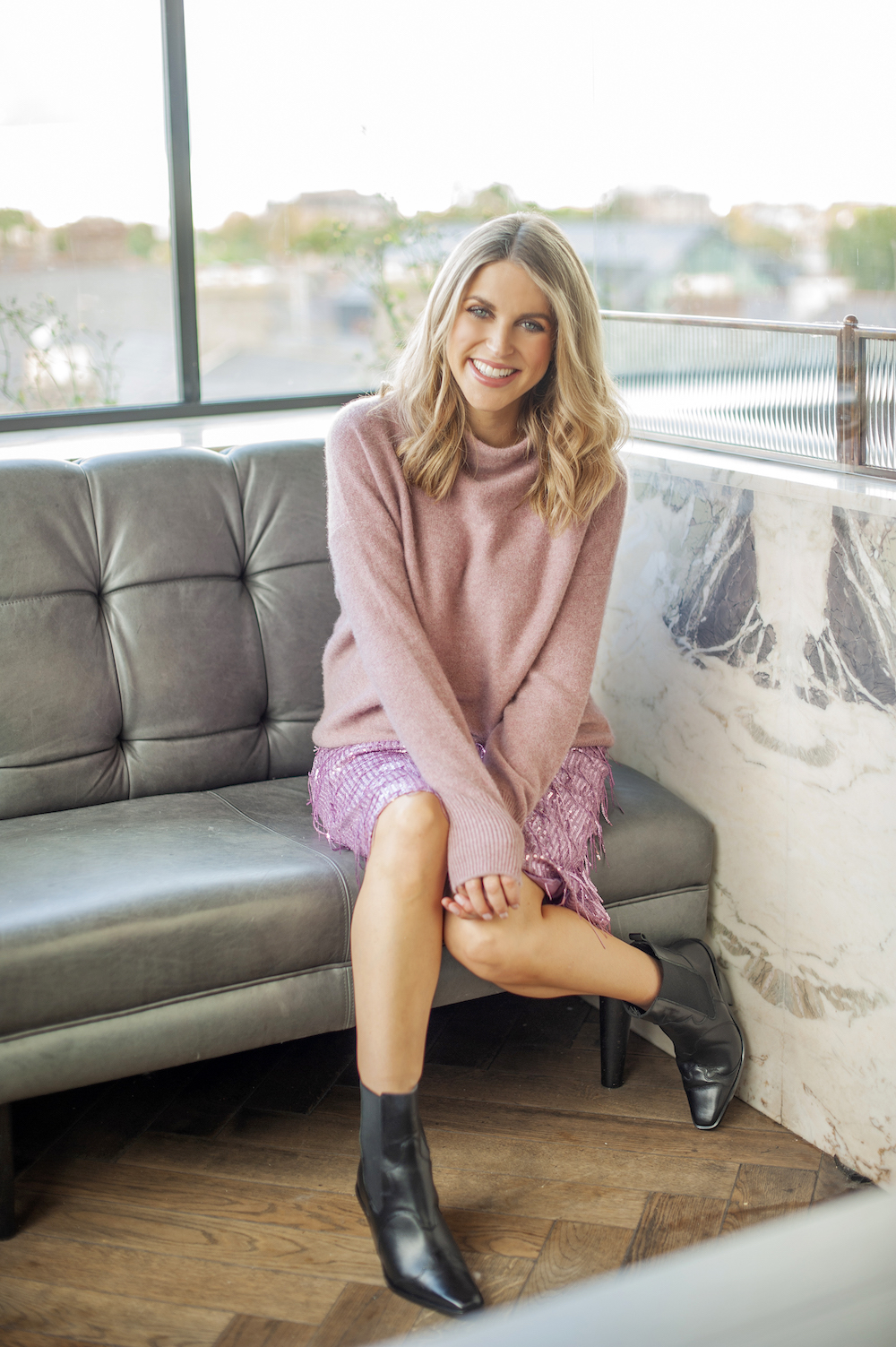 Amy, lovely to see you, even if it's on Zoom! How are you feeling?
It's a weird one. I think even on a day that you feel like you are prepared for what's happening, you can still kind of get hit with a wave. There are going to be emotions and confusion and worry for everyone. I think we have to own that and process it, whether that is sitting down and having a cry with a friend, or getting a punching bag in the garden and going "wahhhh". [laughs] All you can do is keep going.
Your Instagram posts have been a source of laughs for us. You must get a kick out of making people laugh?
Definitely. It's really easy to speak about social media in pejorative terms, but for me, it has been a real connection and an outlet to have craic with people which has been great.
The second series of Finding Joy is on screens at the moment. Does it feel like a lifetime ago since you finished?
In ways, it feels like forever and in ways, it doesn't. Time has just taken on a weird form this year. Now, when you're looking at it, it's like, "Oh god none of us knew what was coming down the line." There was just a blissful ignorance for what was about to unfold.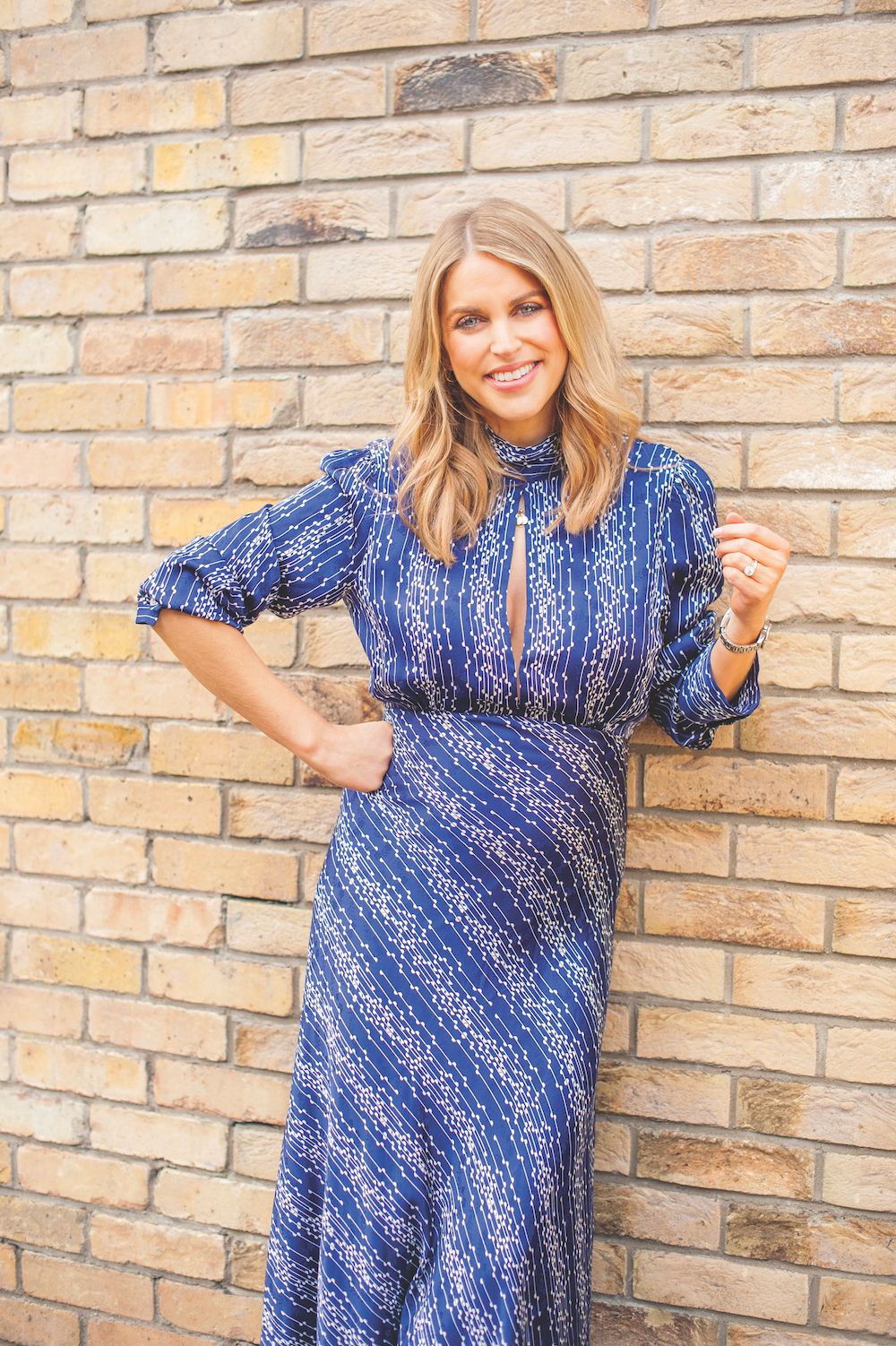 How do you find the filming process as both actor and writer?
I absolutely love being on set. You're all in it together and in a way, it feels like you are on a school tour [laughs]. It's lovely when the cast rotates a little bit because I got the joy of working with all of them. I love comedy sets so much.
What is the hardest part of seeing something like this arrive on screens?
It is always hard when it airs. You feel so exposed. No matter what you do, whether it's the show you wrote, or the show you're acting in, it comes with everyone's opinion; whether they like it, or they don't like it. It is hard, it's that point where your adrenaline is pumping…you're so excited, but you're also scared in the sense of, "Oh no! Now people have to watch it!"
How do you handle a negative review? Do you read them?
It's difficult to avoid but it comes with it. There is not one job that I have done – however long I have been doing this – that everybody has patted me on the back for. It just doesn't happen. Instagram is very immediate and people have been lovely on that… but I try to avoid most of it. Or at least, until we are through the process of it being on tv, where you are less emotionally invested and can kind of look at it with a bit of perspective. Then again, someone will just say, "Oh I saw that thing, so and so didn't like it." And I'm like "What thing? What was it?" [laughs].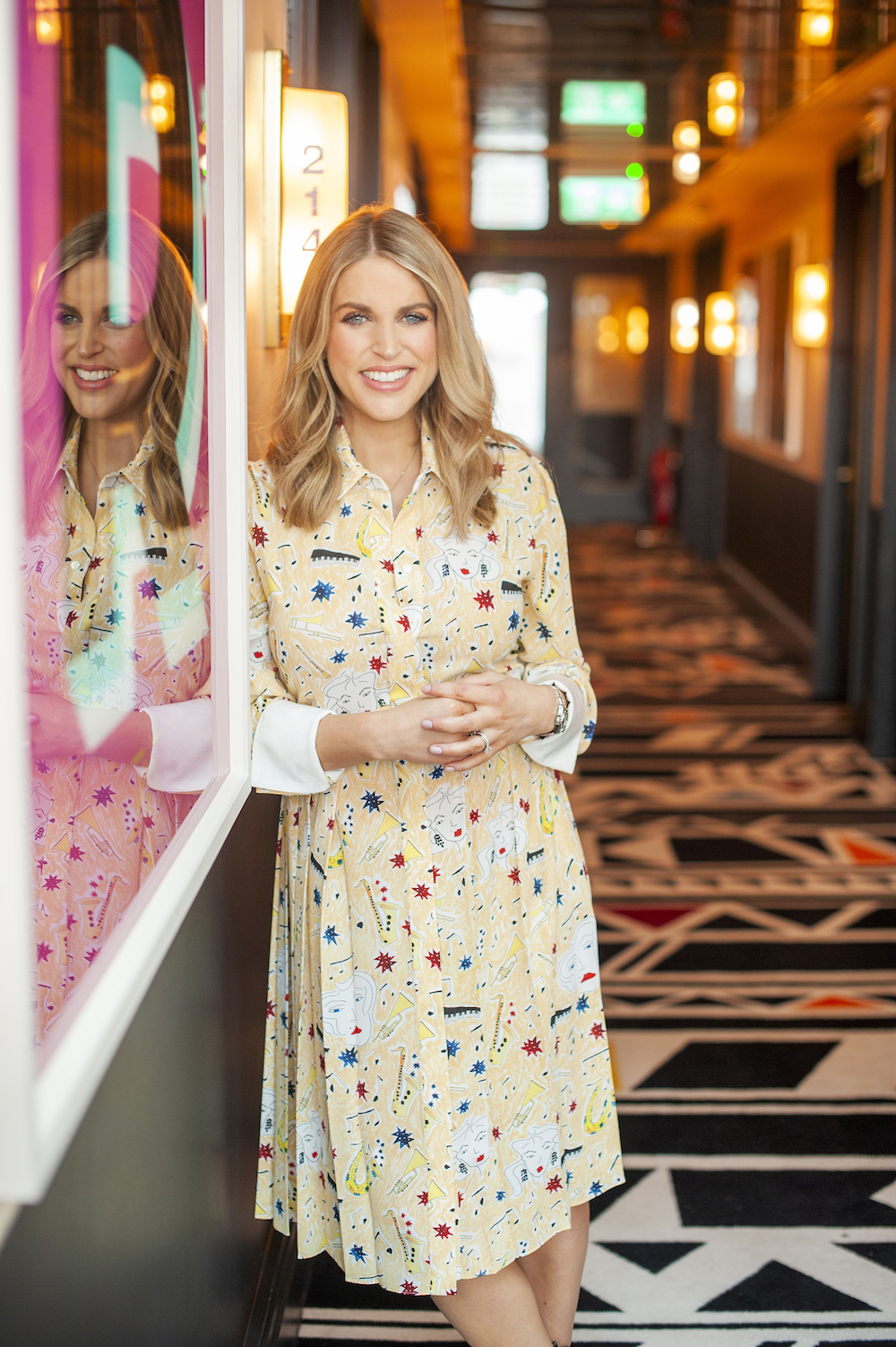 We always remember the negative comment don't we?
Yes! Why do we do that to ourselves? I think it's just the way we're made… negative comments stand out, but I think the more you go through it, the more you get used to it. My bounce-back-ability is in great order. Because sometimes you might feel the sting of a bad review but you just sort of go, "Ok, that is their opinion." If you're going to put stuff into the world for public consumption then people are going to have an opinion about it.
We have been listening to Elizabeth Day's podcast How To Fail where she talks to people who have excelled in their respective fields about the things that didn't go right, and how those 'failures' have shaped their successes. Have you had failures in your career, Amy?
Of course… after all, you only see the jobs that get made. I got an amazing pilot for NBC in the US, and I was let go from it. But that is the thing about being a writer or an actor, the majority of your career is going to be a "No". It makes you resilient. I think for anyone working in this industry you can be sure, there will be layers of hard graft, a lot of lessons learned, and the ability to pick themselves up.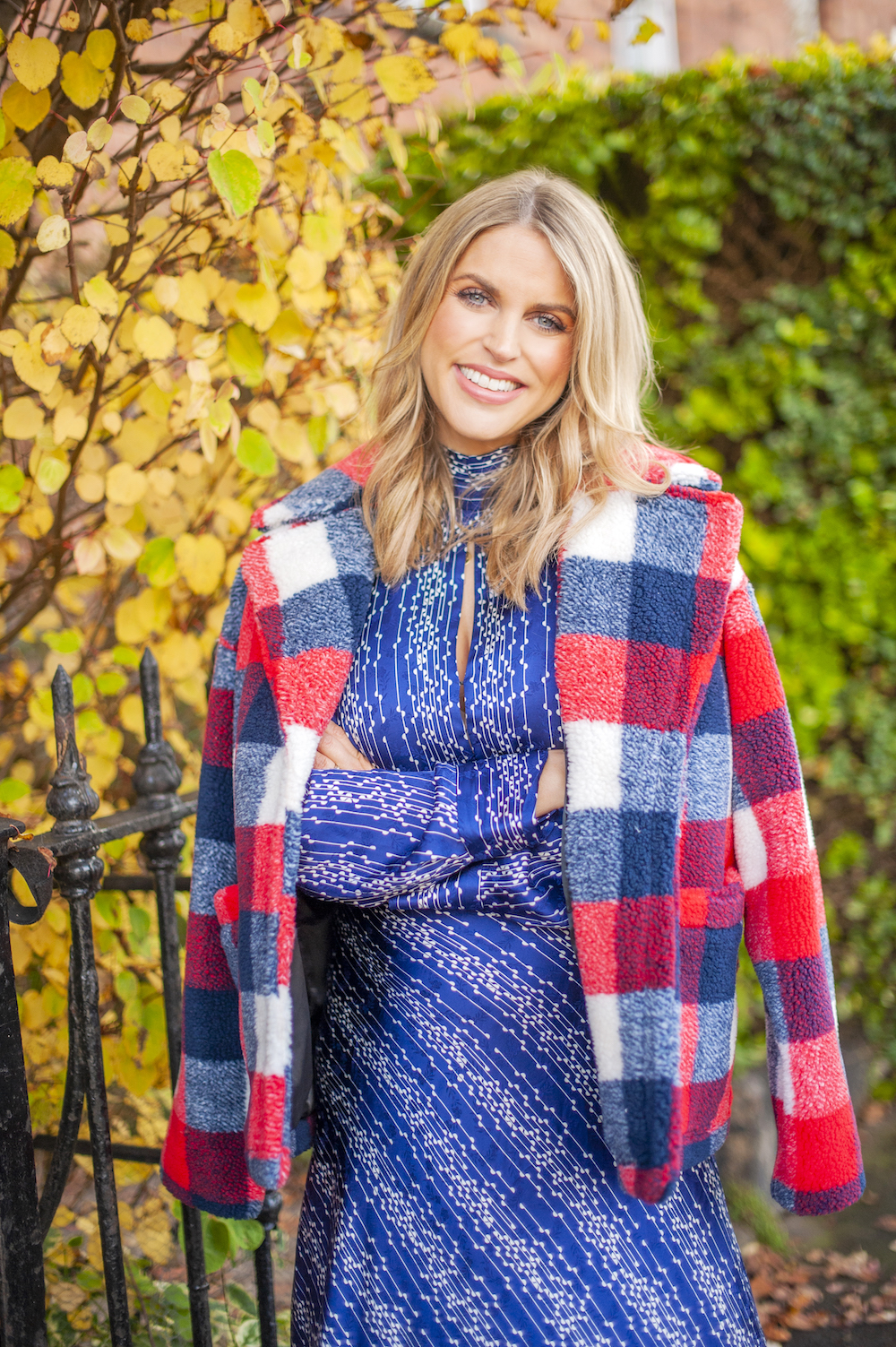 On to very happy news: you are expecting your third baby in January! Congrats! How do you feel?
I definitely feel less nervous. Maybe it's an age thing but I am comfortable to not have everything perfect this time around. It has been a couple of years though…I should probably start reading some baby books! It's fine, we will feel our way through it!
How do your children, Sadie (7) and Billy (5) feel about another sibling on the way?
They are really excited. Sadie keeps going, "I can't remember a thing about Billy arriving!" And I am like "No, you were about 20 months old, of course, you don't." [laughs]
You mentioned you've been having some cravings?
Yes, although thankfully, they have been pretty normal. Frozen grapes have been a revelation. And ice-pops. It started with Callipos but I have since moved on to Loop the Loops. I am ok with this, indulging in ice-pops. It's not too bad!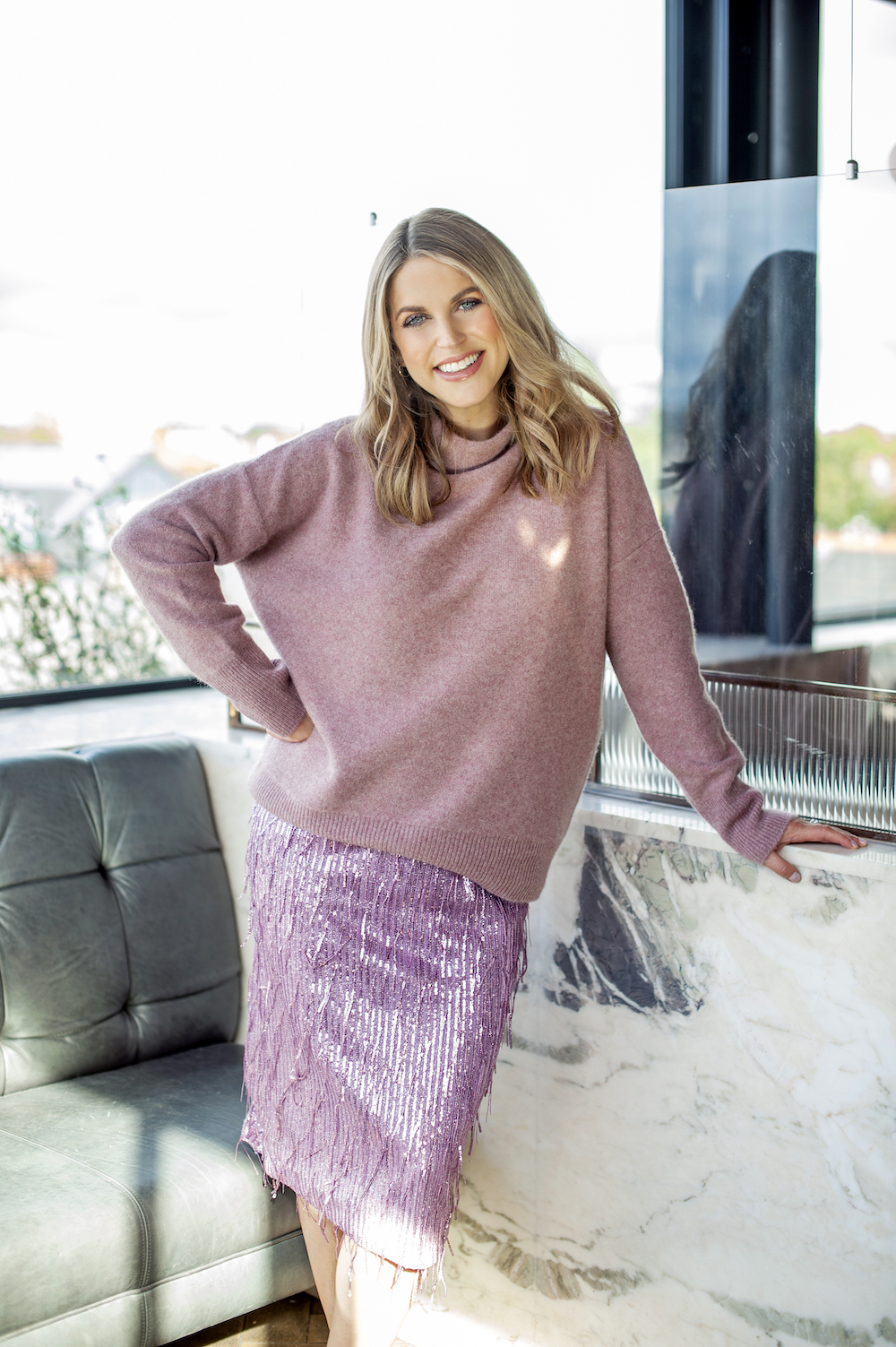 What kind of person are you when pregnant?
Well, I haven't started nesting yet…I remember I was ironing muslin clothes when I was pregnant with Sadie and my mum was like, "Where is Amy?" [laughs]. I think in your head you are like "I have to get organised" But for me, it doesn't seem to kick in until the end. I feel relaxed… maybe a bit too relaxed. The baby stuff is in the attic…I'll have to send Brian up to get it. Maybe I'll just sit there and watch him sort it while eating Callipos [laughs].
You moved into your new home last year. How are you with DIY?
There are definitely things we would still love to do. I poured a lot of my time into it when we were renovating it, and I loved finding old vintage things. I realised that I am not very good at DIY. I started to paint our front door and about halfway through I thought, "I don't want to do this anymore…" But I finished it! [laughs] It looked better on Pinterest though!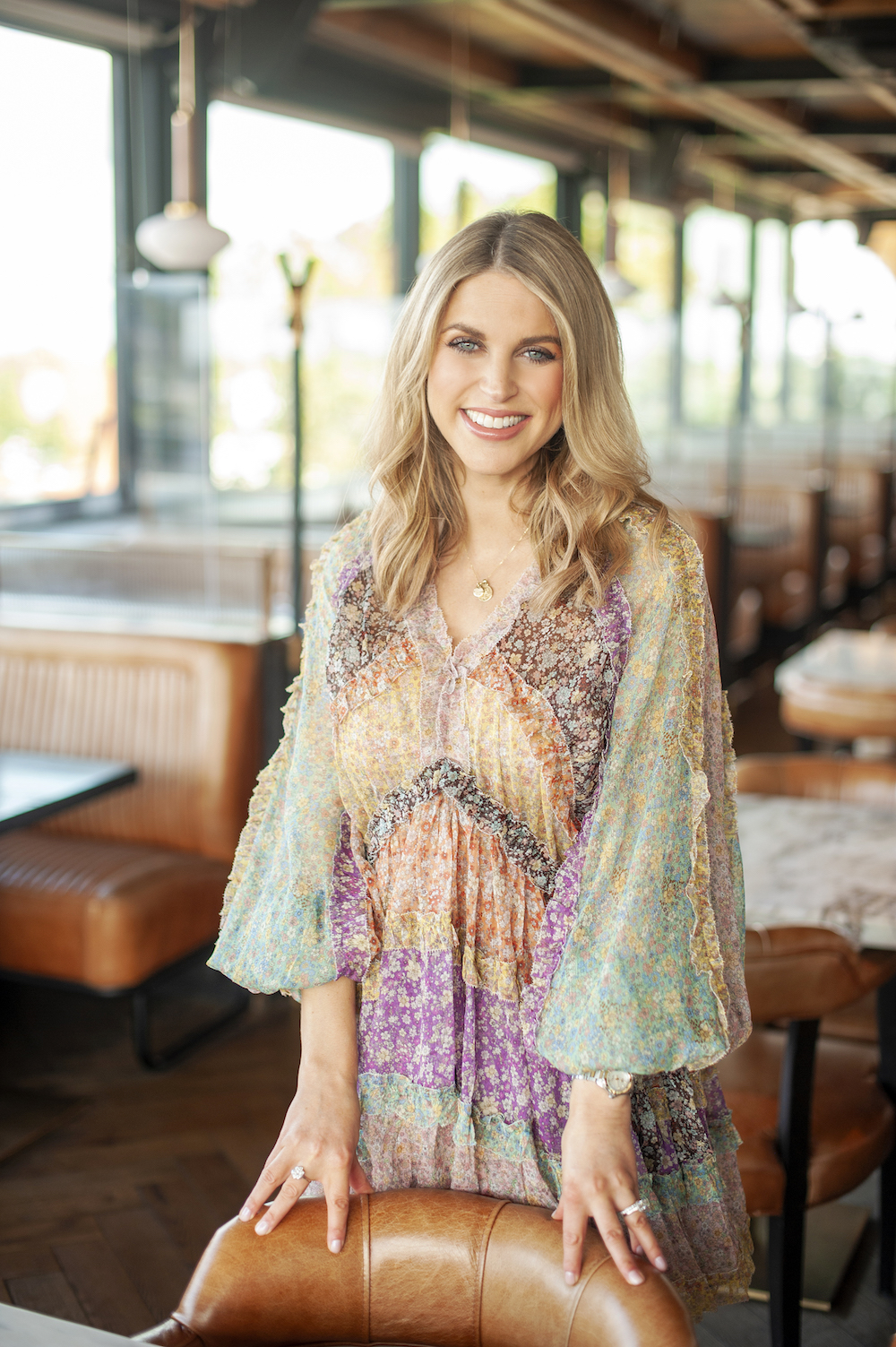 Let's talk home-schooling. What kind of teacher were you when schools were closed? Who is the strict one?
I don't know actually. They had me being like, "SIT DOWN" and just trying to get through it. It was like crowd control for two children. We made it to June and then we were like, "Oh, we think we're done now! Off you go!"
We love the little snippets of your family life that you share on your Instagram. Does Brian mind when you post things about him?
He has nowhere to escape at the moment [laughs]. Yes, there was one set-up where I was posting photos of him live on tv. He was upstairs in our little boy's room broadcasting to the BBC. At this stage he just laughs and rolls his eyes, he knows I'm just having a bit of craic!
Speaking of family, your beloved dad Harold who has Parkinson's is in the care of a nursing home. It must be terribly hard this year especially?
It is so hard and you're just trying to do the right thing by them. It is so much lonelier for them I am sure. I was looking at a thing An Post are doing, offering free postage for anyone in nursing homes or medical rehabilitation centres. That is a small thing that will be so precious and important for people. I am lucky that my dad is so close… I can walk up and wave in at him. Sometimes it feels great and you are just giving him a wave in the window, and other times it feels awful and you're just staring in at your loved one, and then leaving them. I miss my dad, but there is not anybody right now who is not missing somebody.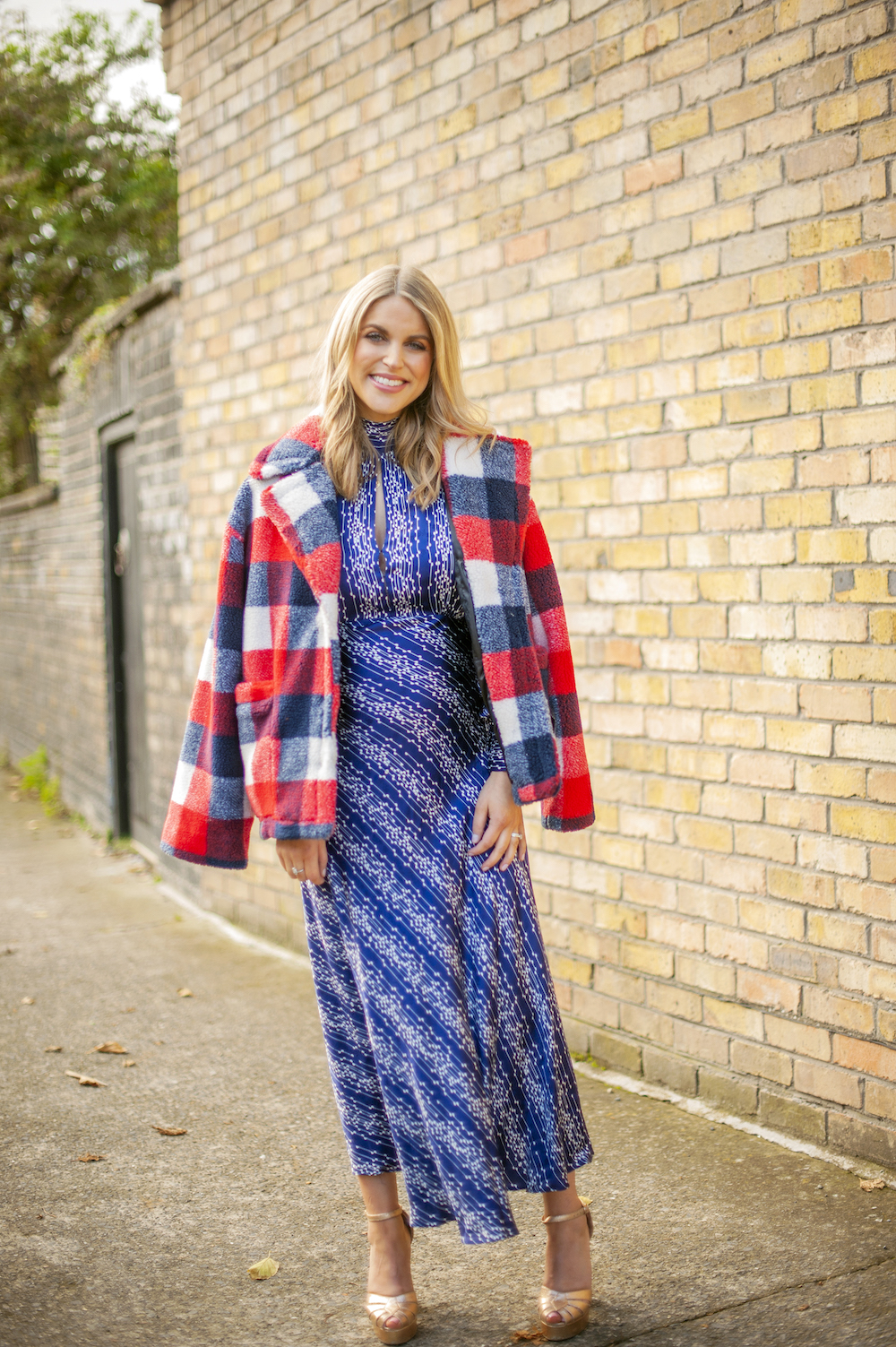 It is collective grief isn't it, for all we have lost?
Completely. The only thing is, it is nice to be able to share that with other people who know what it feels like. It is difficult for everyone right now. Of course, I would love to see my dad, I would love to hang out with him, I would love to hold his hand.
Of course. And your mum Sandra just had a big birthday?
Yes, mum turned 70 last month and at that time we had hoped to do something properly for her but with restrictions, we ended up sitting outside with her under a tree in the rain… with a cake. And it was actually really nice. Just to be able to sit there, even though it was in the rain, bundled up in coats and sing happy birthday. It was just a small moment that we felt really appreciative of.
How are you feeling in our second lockdown?
I think it's different now, everyone has run out of energy with it and their batteries are on low. But the thing about it is, it will not go on forever, we have to hold on to that. I think you can kind of see when other people are dipping, and try to give them a dig out if they need it. That shared sense of worry is something that we can all feel right now.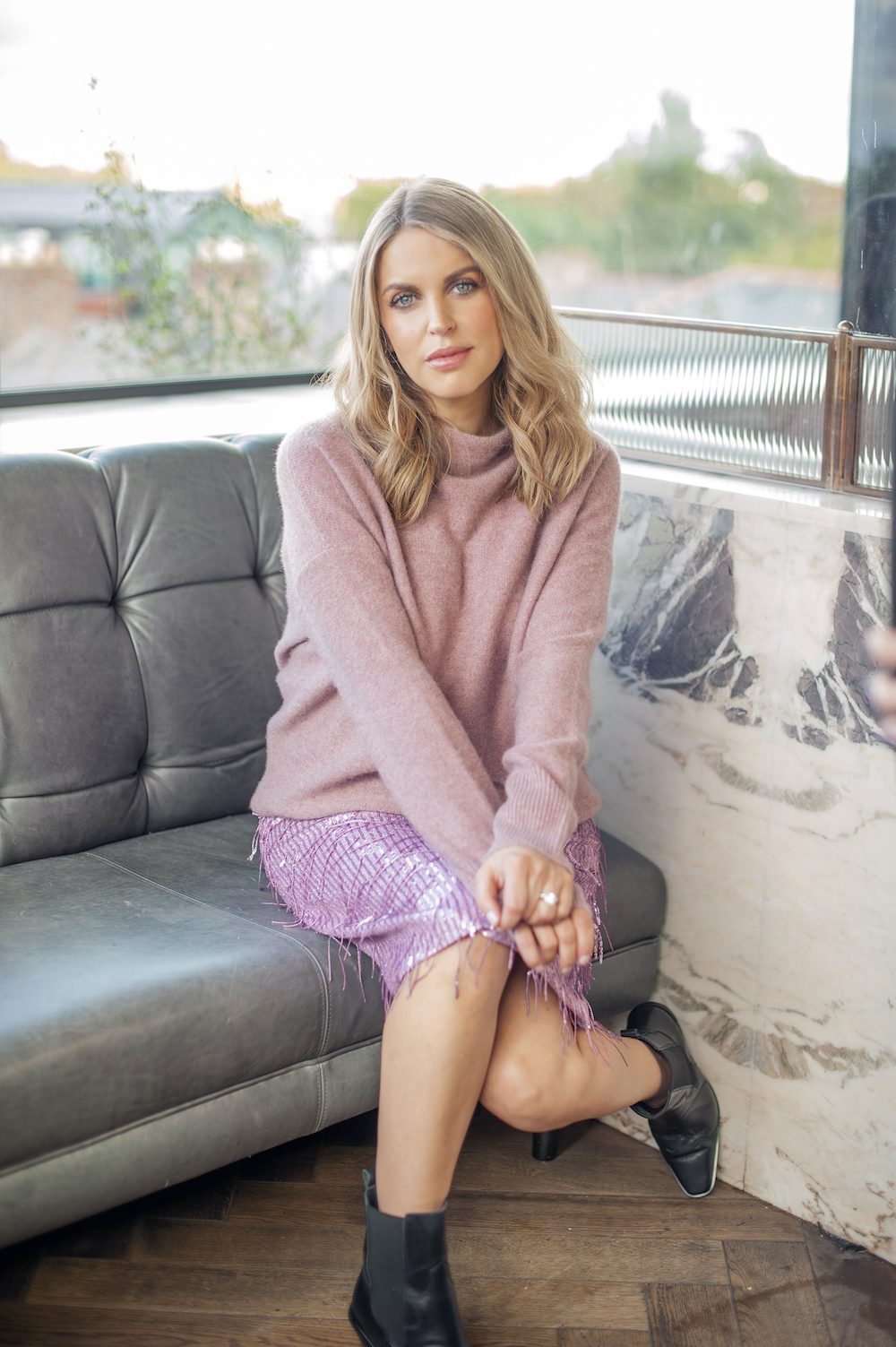 What do you do for your mental health to give yourself a break from it?
I have started watching Emily In Paris, I love it. Complete escapism. I love reading, I love Audible. And I bought myself the biggest coat… it is literally down to my ankles. I tried it on yesterday and Brian was like "What is that?" and I was like, "Welcome to my new world!" [laughs] For me, self-care is going to be cold afternoons in the park with the kids, and getting out for walks. And podcasts. I love listening to The High Low. A bit of escapism is key. That is not to say that I don't know what's going on in the world…but just that I can't sit with it for 12 hours in the day… we all need a little escape sometimes.
Absolutely. We have Christmas coming soon– in terms of gifting ideas, you are a great support to Irish brands on your social media.
I try. I love to support Irish brands and will buy Irish as much as I can this Christmas, brands like This Makes Scents kindly gifted me one of their sustainable soy wax candles recently and I love it. Such a great gift idea for Christmas. It would be remiss of me if I didn't mention Newbridge Silverware who I work with. We have a few little jewellery pieces out now so keep an eye out for them.
You got a new family member earlier this year too, your dog Phoebe?
Yes, we adopted her just before the last lockdown. Being able to bring the dog out for a walk every day has been so good for my mental health. She forces me to get out the door. Although… in a lockdown you realise when you go for a long walk with your dog, while pregnant, there is nowhere to go to the loo! You get a kick in the bladder and it's like, "Oh I don't think I'm going to make it! I'll just have to go behind a tree." [laughs] But look it's great to get out for a stroll.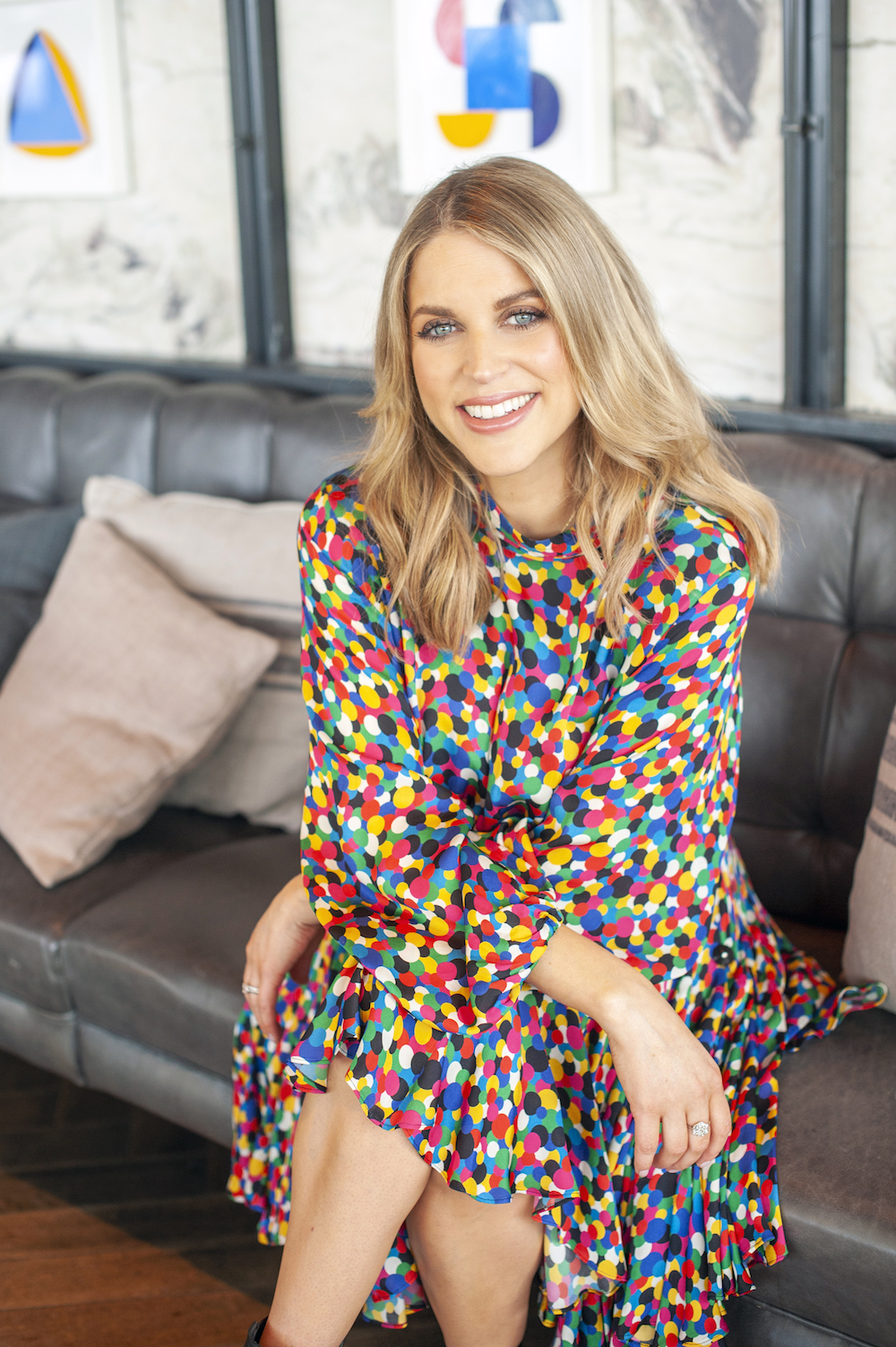 When it feels like everything is falling apart what do you recommend?
Cry, cry, cry. Maybe it's because I am an actress, I'm like "Give me the tears!" I love sticking on sad music and having a good cry because I think it's cathartic. And for sure, I have had a few shocker days. For me, it's when I can't talk to my dad if his phone isn't working, or whatever the reason – it's like "Oh my god." And I think it's hard not to take on other people's worries because you do. Businesses are struggling, this is not a walk in the park for anyone.
What do you tell yourself to do to keep pushing through this time?
I think if you just commit to showing kindness because this is not easy for anyone. I think it is normal to feel frustrated but I think the things that will get us through this are kindness and compassion. So many people are doing their best and are under pressure. Keep checking in with yourself, it could even be as simple as letting yourself off the hook. I am thinking of the first lockdown where we were all meant to be hyper- productive. I don't think people have the energy for that anymore. It's just about getting through, looking after family, friends, and yourself as best you can. And if that is all you can manage to do, that is more than enough.
Interview: Elle Gordon
Photography: Lili Forberg, misslili.net
Styling: Corina Gaffey, corinagaffey.com
Hair: David Cashman, @cashmanjmc
Makeup: Christine Lucignano, @cloochy