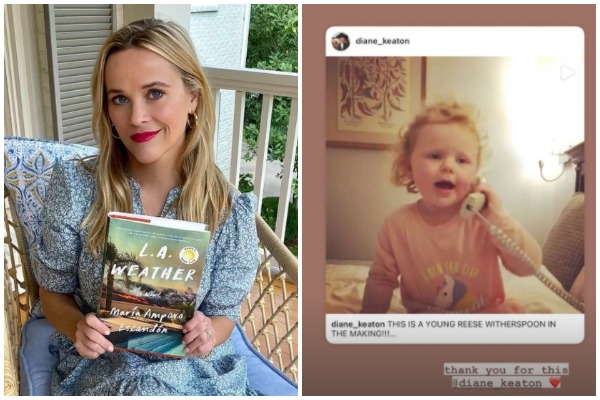 American actress Diane Keaton has shared a hilarious clip of an Irish toddler, believing that she's set for the big screen, bringing it to the attention of Reece Witherspoon.
The video of the Dublin toddler went viral some years ago, where the little one, names Daisy, recreated a phone call, where she tells the recipient on the other end 'I'll ring you back after'.
View this post on Instagram
Since then, the Dublin girl has become an internet sensation, with her father setting up an Instagram account dedicated to the little one and her 'crazy' antics, which has gained a large following of almost 50k.
Captioning the video, Diane likened the little girl to Reese Witherspoon, saying:
"THIS IS A YOUNG REESE WITHERSPOON IN THE MAKING!!!"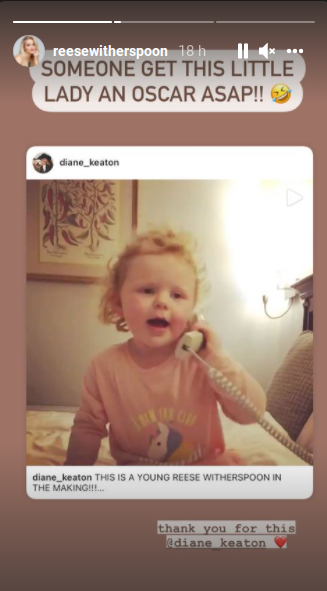 Getting wind of her prodigee, Reece also shared the clip to her own story, admitting that she may have some competition in the near future:
"Someone get this little lady an Oscar ASAP' she said.
Delighted with the reshares, Daisy's dad said that the public attention the little one has had since the video went viral 3 years ago has been incredible.
"So it was 3 years ago when I posted this and Daisy still continues to get lovely messages and comments from all her followers."