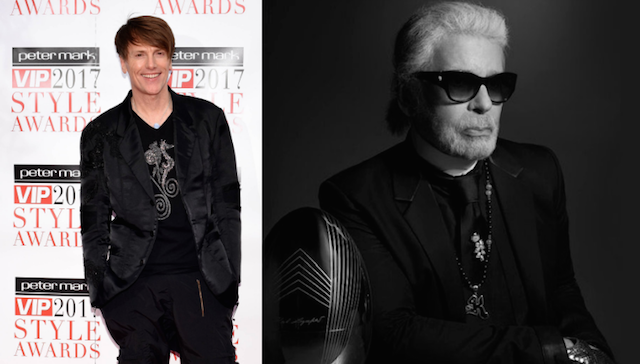 Designers, artists and models around the globe have been paying tributes to the late Karl Lagerfeld.
The creative director of Chanel passed away aged 85, in Paris. 
Earlier today, a spokesperson has said, "The House of Karl Lagerfeld shares, with deep emotion and sadness, the passing of its creative director.
"He was one of the most influential and celebrated designers of the 21st century and an iconic, universal symbol of style.
"Driven by a phenomenal sense of creativity, Karl was passionate, powerful and intensely curious.
"He leaves behind an extraordinary legacy as one of the greatest designers of our time and there are no words to express how much he will be missed."
Last month, he failed to make an appearance at the end of a Chanel fashion show in Paris for the first time in over three decades.
His reps at the time, said he was "feeling tired."
Following the news of his passing, Irish designer Don O'Neill paid his respects, revealing how it was Karl who inspired him to get into design in the first place.
Taking to social media, Don said, "RIP Fashion Legend Karl Lagerfeld. A documentary on one of his CHLOÉ fashion shows ignited my desire to be a fashion designer.
"What an extraordinary career over almost seven decades, always remaining at the forefront of fashion."