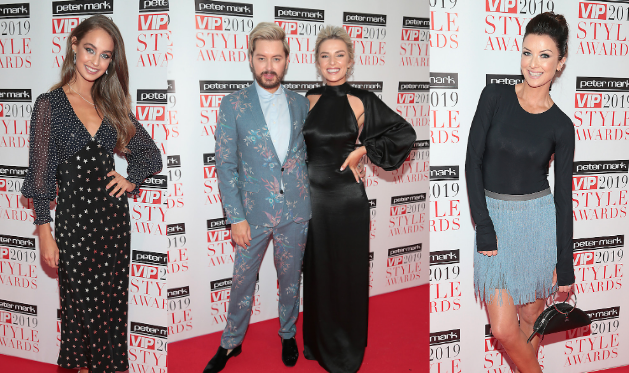 The annual Peter Mark VIP Style Awards took place tonight at The Marker Hotel Dublin. The best in Irish showbiz brought the glitz and glam, as celebs came from near and far to walk the red carpet.
The awards, now in their eighteenth year, are the only national celebration of Irish style, and have grown in prominence each year.
Ireland's most fashionable celebrities including Maia Dunphy, Pippa O'Connor, Kathryn Thomas, Rosie Connolly, Louise McSharry and many more pulled out all the stops, and you can check out their red carpet looks here!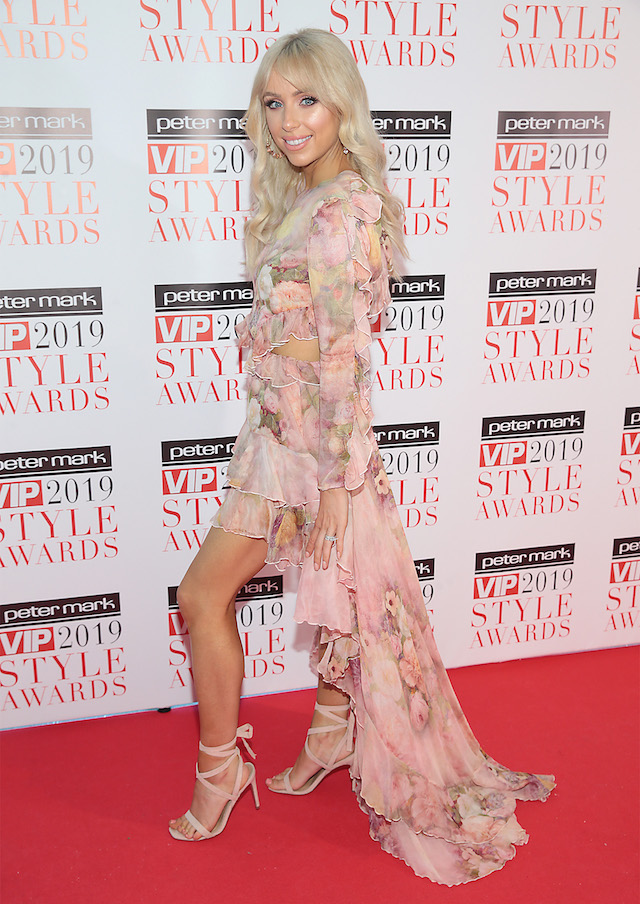 Guests on the evening enjoyed a suitably stylish prosecco reception courtesy of Aldi, Absolut Grapefruit cocktails and then delicious Brancott Estate wines at dinner, while winners were announced.
Here's who went home with each award on the night:
Most Stylish Woman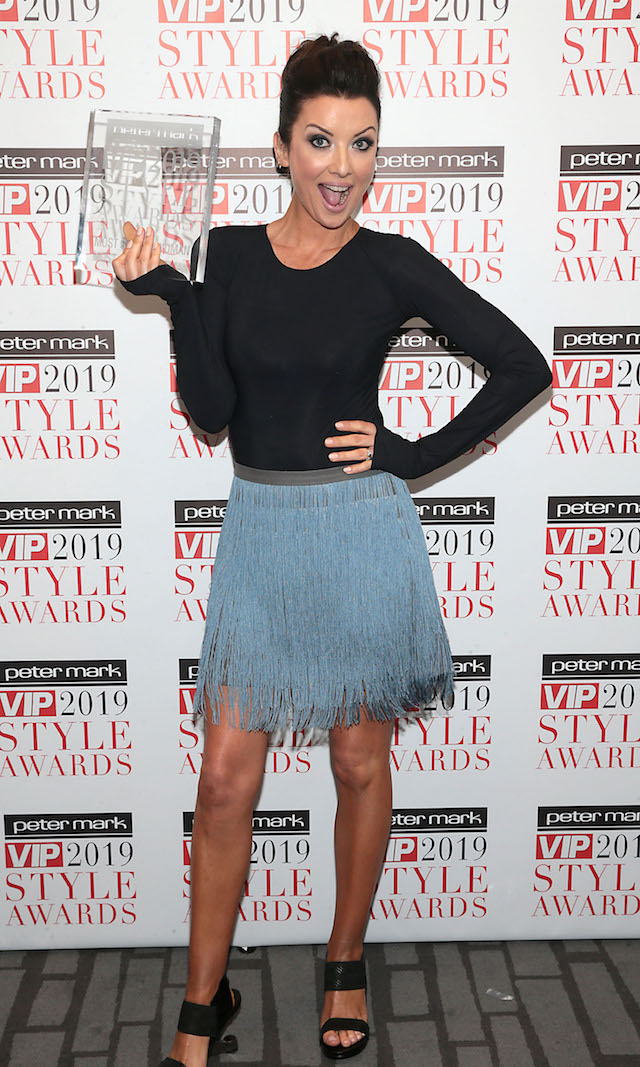 Jennifer Zamparelli went home with the coveted award, beating the likes of Sinéad Burke, Elaine Crowley, Rosie Connolly, Aoibhin Garrihy, Doireann Garrihy, Celia Holman Lee, Suzanne Jackson, Lucy Kennedy, Kathryn Thomas, Bláthnaid Treacy and Vogue Williams.
Most Stylish Man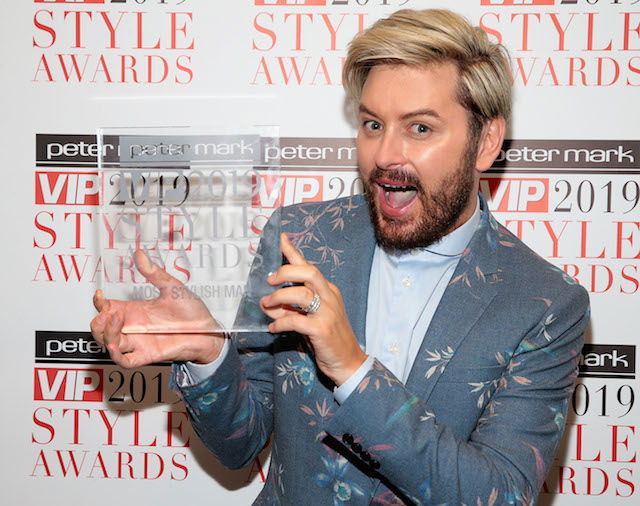 Brian Dowling went home with the gong for Most Stylish Man. He was up against Julian Benson, Stephen Byrne, Deric Ó hArtagáin, James Kavanagh, Darren Kennedy, Keith Walsh and Johnny Ward.
He told us, "I'm f***ing thrilled! I kept saying to everyone today, 'oh my God, I don't know', but then we were out shopping on Grafton Street and people kept stopping, telling me they voted for me.
"I was like, 'oh my God, now there's so much pressure!' I'm so thrilled I won. I really am!"
Look of the Year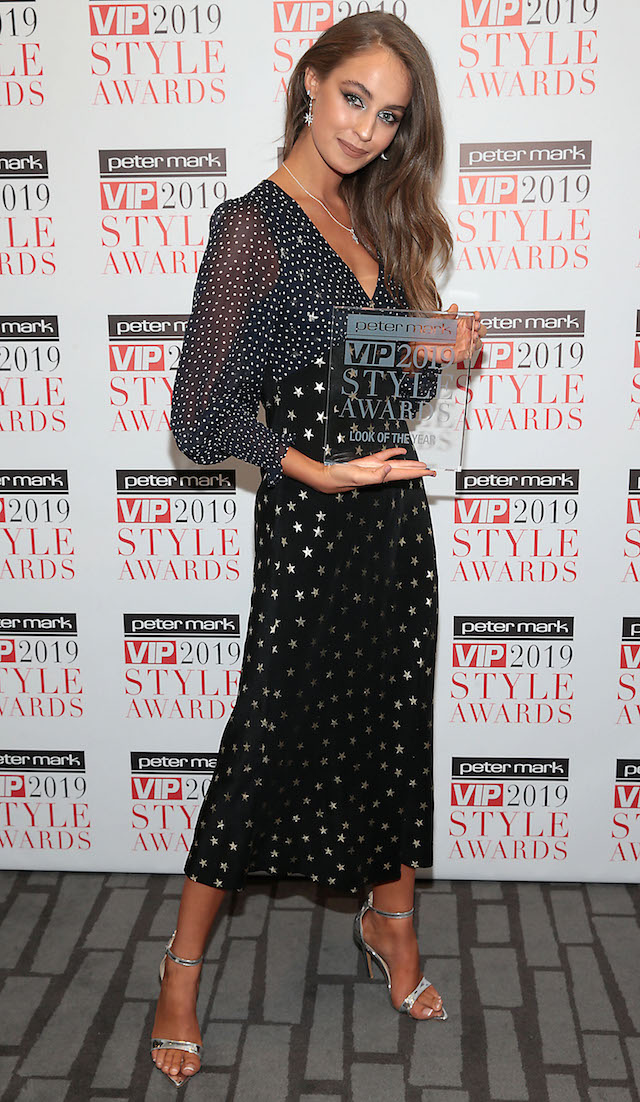 Thalia Heffernan was awarded Look of the Year after competing against Claire Byrne, Anna Daly, Glenda Gilson, Seána Kerslake, Louise McSharry, Gillian Quinn and Teodora Sutra.
She said, "I'm shocked! I wore a metallic bra and a wonderful piece of clothing.
"I've been coming to this every year since I was 18 and I've been nominated nearly every year, but I've never won. So when I was nominated, I thought I was just nominated. I never expected to win.
"I got my dress 45 minutes before I arrived here!"
Look of the Night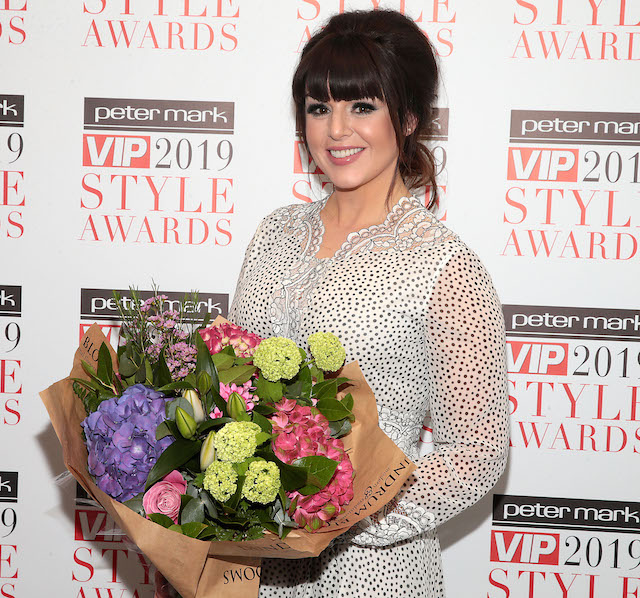 While everyone certainly put their most fashionable foot forward tonight, it was Sile Seoige who was won the title of Look of the Night, chosen by guests in attendance.
Most Stylish Online Influencer sponsored by Kit & Kaboodle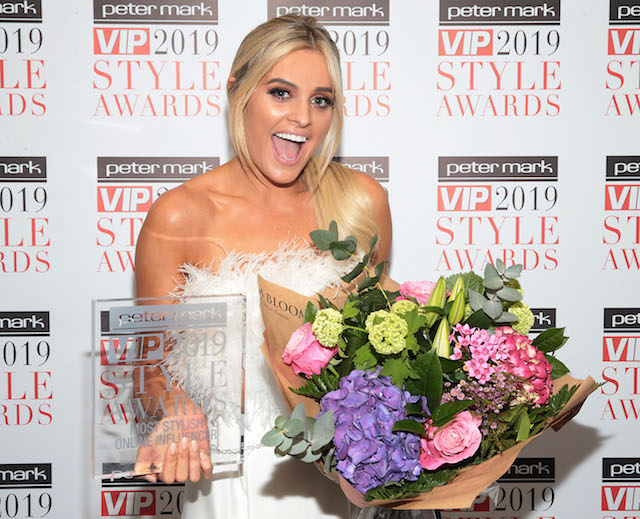 Louise Cooney took home this award, after beating the likes of Marissa Carter, Keilidh Cashell, Georgie Crawford, Aideen Murphy, Triona McCarthy, Bonnie Ryan and Eileen Smith.
Speaking of the win she said, "It's my third time being nominated so I just kind of thought it's about getting dressed up and having a good night. But I'm so delighted!"
Most Stylish Newcomer sponsored by Cocoa Brown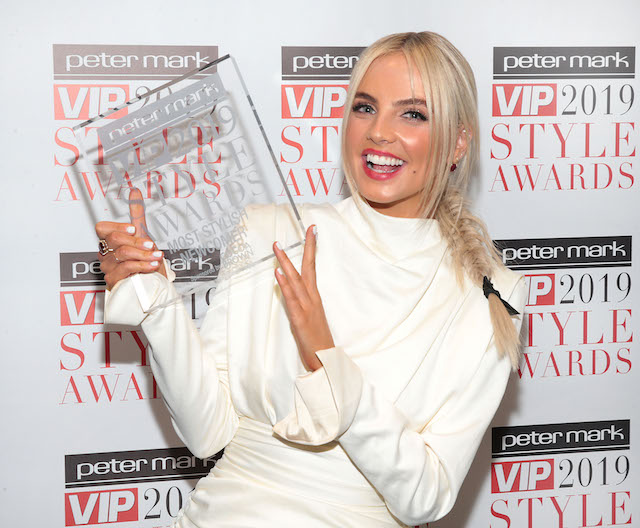 This award went to Joanna Cooper, who was up against Shona Guerin, Saoirse-Monica Jackson, Ellen Keane, Remy Naidoo, Cliona Hagan, Lynn Rafferty and Nadine Reid.
Speaking of the win, she said, "I didn't expect that at all. Honestly, I didn't expect to win that – and it's my first time here!"
Favourite Irish Designer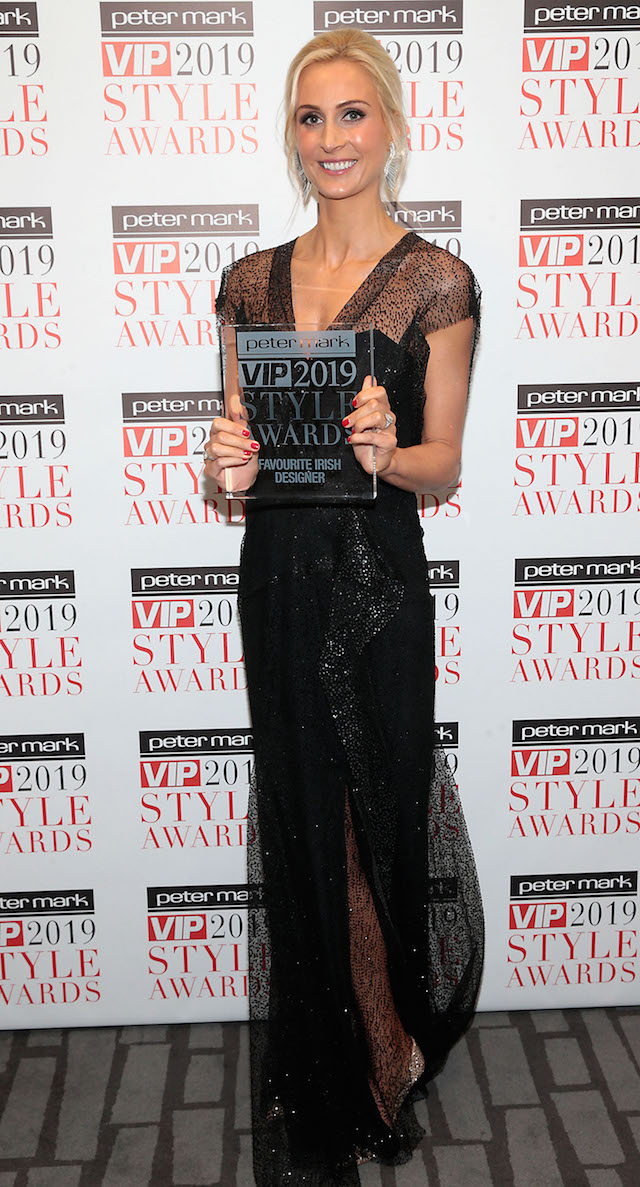 Lucy Nagle took home the gong for Favourite Irish Designer. She was up against Helen Cody, Natalie B. Coleman, Joanne Hynes, Louise Kennedy, Margaret O'Connor, Don O'Neill and Helen Steele.
She said, "Oh my God, I'm so shocked, but I'm delighted! There are so many amazing designers, so even to be included is a big deal. I'm completely shocked, but delighted."
Pics: Brian McEvoy