Winner of season four of Rupaul's Drag Race All Stars Monét X Change has revealed the Irish Queen she is backing to make it onto Drag Race UK this year.
The hugely popular drag competition has spanned 11 seasons, as well as four All-Star seasons in the United States, and ahead of the UK debut this year, crowned Queen Monét spoke exclusively to VIP about the new series.
The much loved New York based entertainer is set to return to Ireland this week to perform at Love Sensation festival, and is looking forward to entertaining the Irish crowds.
"I haven't done much in Ireland but I hope to this time around, even though its only about 24 hours or less – honestly having a good time, getting drunk and performing for the Irish people is really good enough for me," Monét exclusively told VIP Magazine.
The lip sync extraordinaire became the first black winner of RuPaul's Drag Race All-Stars this year, as her and fellow queen Trinity The Tuck Taylor were crowned joint winners of season four.
Now, all eyes are turning to the newly announced Drag Race UK, which is due to land on our screens in October. With the drag scene in Ireland on the up and up, Monét reveals the one Irish queen she is championing to appear on the show.
"Oh my god Victoria Secret – I f***ing love her!," the beauty shared.
"When I did my 100th show in Ireland back in October I was in a situation where all of my bags got lost – and she came through with some cha-cha heels and really helped me out.
"I'm really hoping she gets on the show – I mean, she's an Irish icon."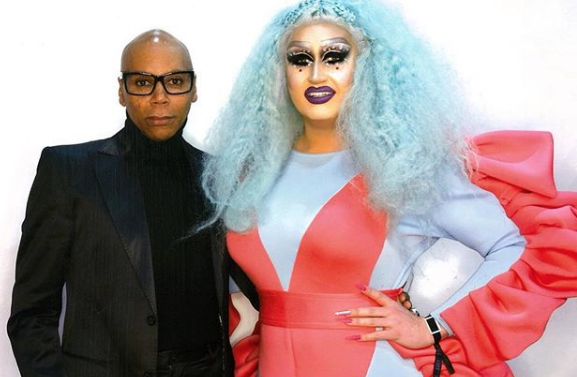 Monét will be performing at Love Sensation in the Royal Hospital Kilmainham on 17th & 18th August alongside Lily Allen, Clean Bandit, Gossip, Kelis, Honey Dijon, Soulé, Jenny Green & Naomi Smalls.
Tickets available from www.ticketmaster.ie