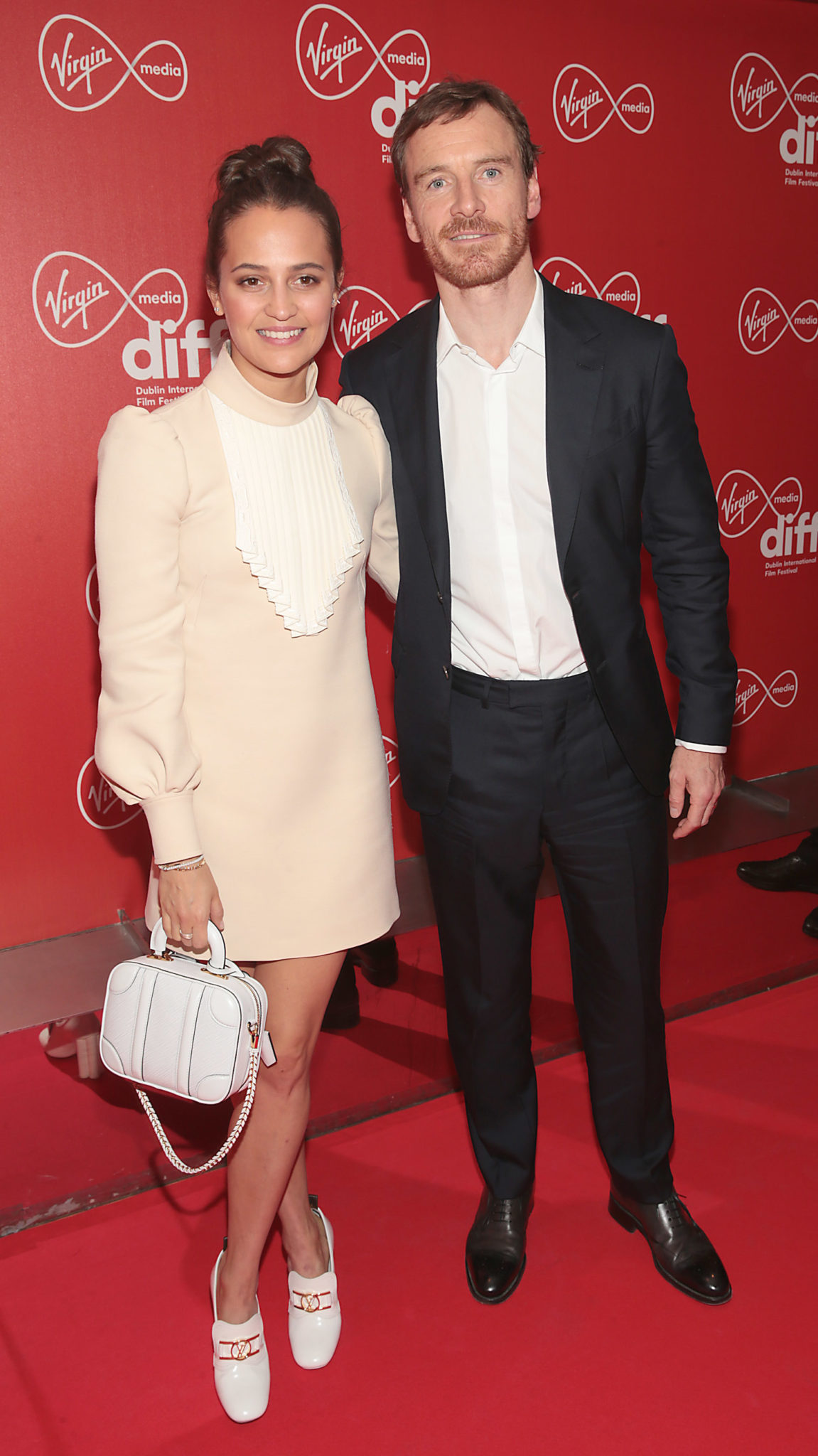 Alicia Vikander has opened up about her lift in lockdown with husband Michael Fassbender.
The pair tied the knot back in 2017, and have been spending the past few months in their home in Lisbon, due to the ongoing coronavirus pandemic.
Speaking to the Irish Mirror, Alicia opened up about their experience, saying, "Being at home has been fantastic, the one silver lining in this very tough situation the world has been going through.
"The wonderful thing for me is being able to stop working and being at home with my husband and making sure my family is good. When you strip everything away, I realised I really care about things that make me happy like gardening, cooking, reading and writing."
She continued, "Being completely still for a change, I started to fall in love again with what I do for a living and watching a lot of amazing old classic films. I go downstairs and Michael says, 'We are like a Netflix couple'. It's been another kind of learning, but I'm really enjoying that side of everyday life.
"I've never been at home for this long but the good thing is if you are happy it can turn into something romantic and the fact that we haven't strangled each other is a very good sign."
Alicia then shared why they decided to relocate to Lisbon, rather than Ireland, sharing, "When I met Michael, he had already been to Portugal and he'd been in London for 18 years. I'd been there a few years. We'd talked a bit about moving some place else, then Brexit happened and we pushed the idea."
"We had several friends who moved to Lisbon, so we had their view on it. Then there's the surfing, the closeness to nature as well as the city. It's also warm. Being Irish and Swedish, we could have gone to our home countries, but we definitely wanted to go someplace warm and we wanted to be in Europe and not far from friends and family," she continued.
"Over the last three years, eight of our friends have also moved here. We now have a lovely, big community of people who live here."