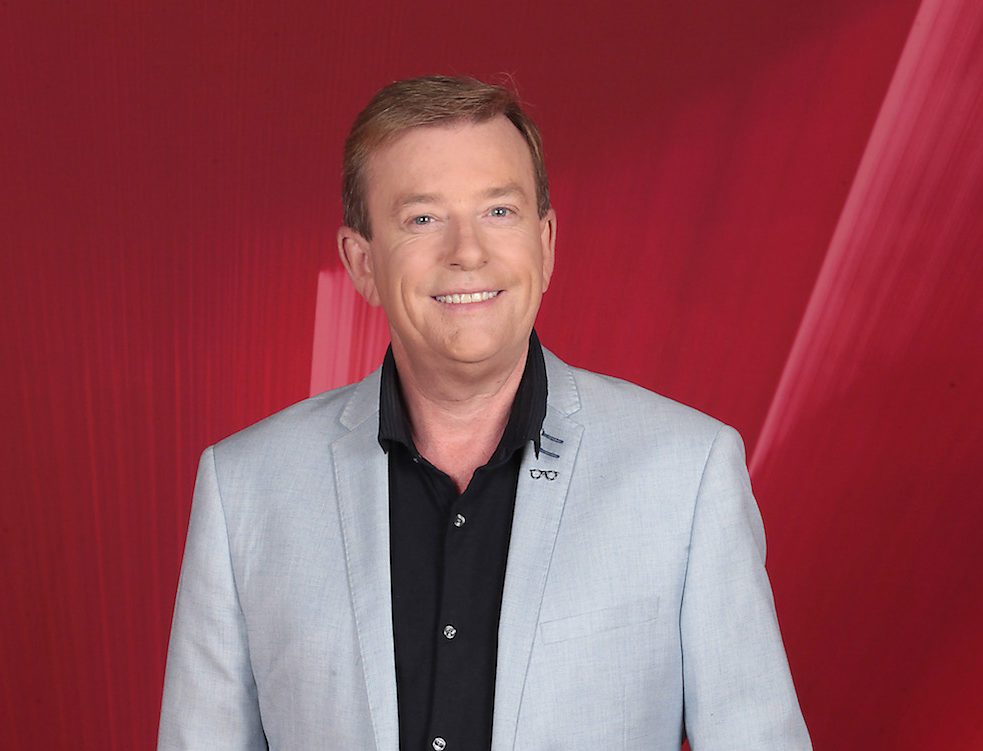 Alan Hughes has shared an update on his health, revealing that 'all looks okay' after another hospital check-up this week.
It's been a tough couple of weeks for the TV star, as just last week Alan revealed he was in Bon Secours Hospital undergoing scans for complications with his heart. Uploading a picture of himself lying in a hospital bed in a gown and black face mask he said:
"Bon Secours hospital …getting angiogram and scans …seems my resting heart beat is too fast …it takes a lockdown to get my heart going"
View this post on Instagram
Chatting to his Ireland AM co-host Laura Woods recently about his hospital stint, Alan explained what exactly the problem was and how his doctors are getting to the cause of it.
"I was getting shortness of breath and I went for a stress test and following the stress test, they found that my resting heartbeat was very fast"
"I'm a real hypochondriac anyway, but doctors explained that because I have this high resting heart rate, there might be something."
"So I'm wearing the heart monitor to see what happens over the five days."
Since then Alan's accounts and inboxes have been flooded with well-wishes, which seemed to have done the trick as Alan revealed that things are looking good for him after his most recent hospital visit.
Sharing a snap on his Instagram stories of the Bon Secours Hospital entrance Alan wrote:
"Last checks today Bon Secours. All looks okay"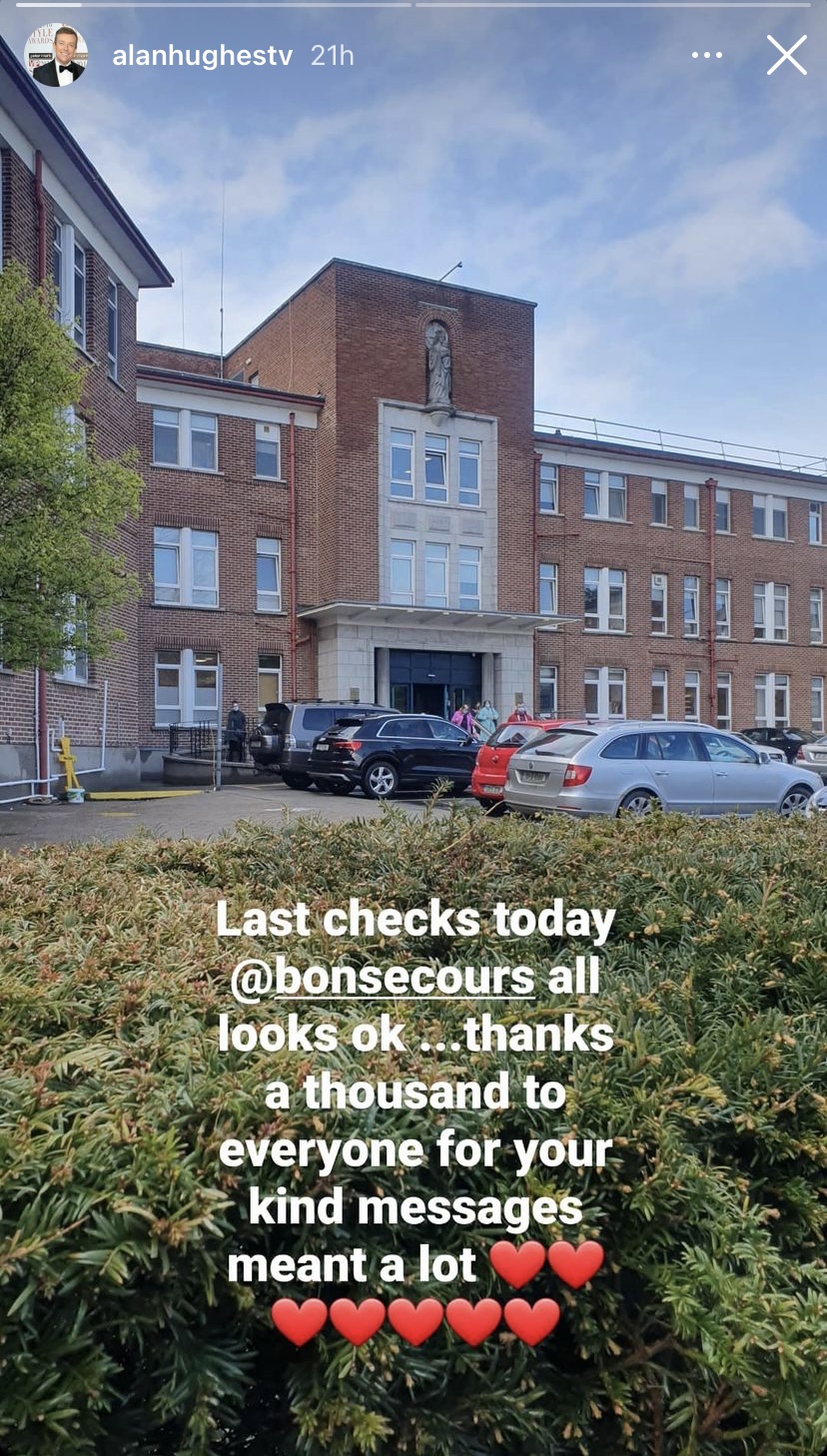 Going on to thank his friends and fans for the kindness they've shown him he added:
"Thanks a thousand to everyone for your kind messages, means a lot."
Here's wishing Alan a very speedy recovery!