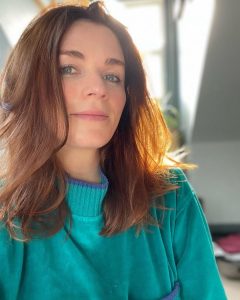 There are many things we at VIP HQ love about Aisling Bea, however little did we know that her insane wrestling skills would be one of them!
That's right, the Irish comedian shocked fans the other day when she shared a glimpse of her upcoming show in aid of Comic Relief which believe it or not saw her throwing it down in the ring.
As part of this year's The Wrestling, viewers will see different comedians battle it out against real-life wrestlers all in the aid of charity.
And while Aisling did enjoy some time in the ring, herself and Love Island's Iain Sterling will actually be heading up the commentary panel for the event.
View this post on Instagram
Taking to Instagram to address speculation if she actually wrestles, Aisling shared a series of video clips of her very own showdown in the ring.
"Yes I really wrestled, not just with my thoughts, but with people in The Wrestling," she commented.
Aisling went by the name of "Revenge for the Famine" and made quite the entrance as she is seen carrying her 'fitness coach' who was a young girl called Violet who was wearing a Communion dress.
The Kildare native also couldn't help but promote our little Island, explaining: "I had 'Visit Ireland' written across my arse because it's a great place to go for a holiday."
Fans and friends were thoroughly impressed with Aisling's fighting skills with many flocking to the comment section to share their thoughts.
"Omfg," wrote Chris O'Dowd, while one fan expressed: "This is everything."
Reflecting on her big moment in the ring, Aisling revealed that it was one of "the most fun things" she's done in her career before adding how it was "hilarious" and "brilliant" it all was.