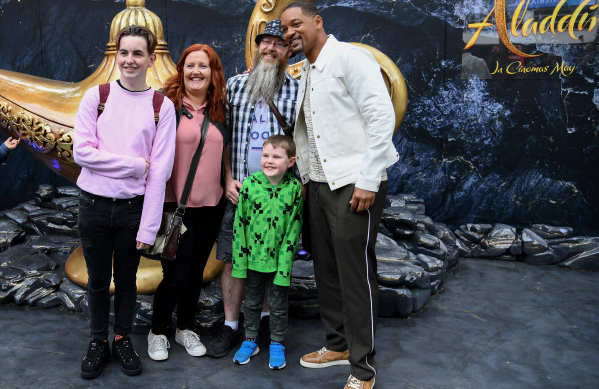 Hollywood superstar Will Smith has a young Irish boy with a trip to Disneyland in a truly touching gesture.
Five-year-old Oisin Delaney-Ryan lives with the rare disease haemophilia, but got the chance to meet his hero at the premiere of new Disney movie, Aladdin.
Oisin an his family were brought to the A list event by the Make-A-Wish foundation, and met stars of the new film including Will – who plays the role of the Genie- as well as Naomi Scott and Massoud.
After the premiere, Will Smith made the hugely kind and generous gesture of gifting the five-year-old and his family tickets to DIsneyland Paris, making the youngsters dreams come true!
"It was brilliant. The first evening we got to meet Mena Massoud who plays Aladdin, he picked up Oisin and said he had such blue eyes! We met Naomi Scott who plays Princess Jasmine. Oisin knew her from Power Rangers. It was very exciting."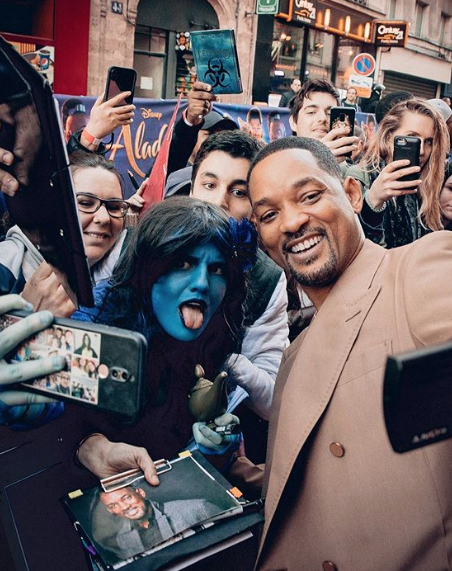 "It was very cool, it was a big hoo ha and people just went mental. He gave Oisin a high five and a big ticket saying he was going to Disneyland and a goodie bag."
"Oisin was in awe of the whole thing. Gaping at him."
The family is hoping to make the trip to Paris this September!
How sweet is this!?