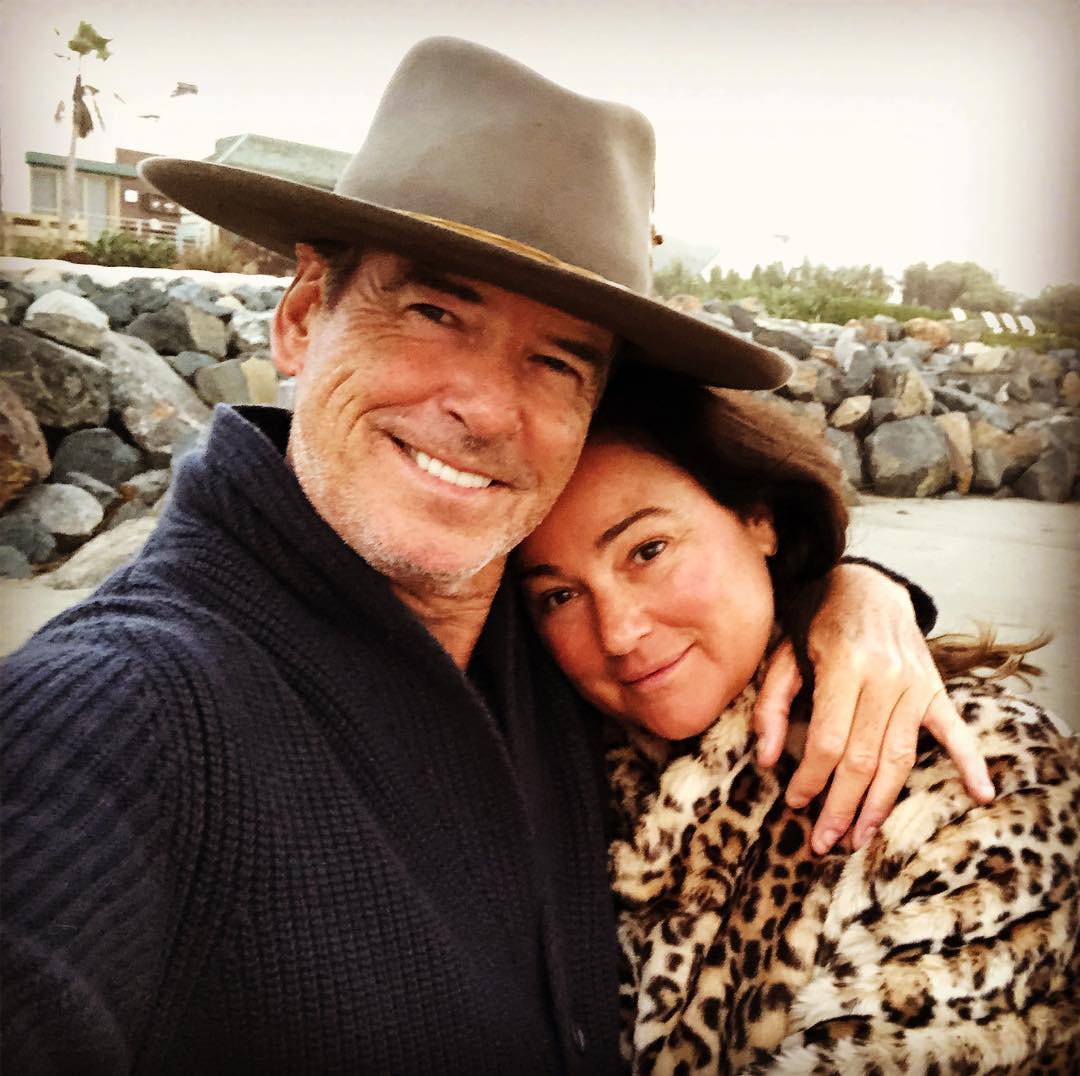 Pierce Brosnan has revealed he's missing Ireland, the incredible scenery and wonderful people, while living abroad.
The actor, who was born and raised in Meath, has been living in Hawaii for the last number of years with his wife Keely and their children.
While he can't return to Irish shores at the minute due to restrictions surrounding Covid-19, Pierce has been reflecting on his favourite things about Ireland – and what he can't wait to see again once travel is allowed.
"What do I miss about Ireland? It's the people. The sheer stamina and life force of Irish people from this great, beautiful landscape," he said in a clip for Tourism Ireland.
"I love the Kerry coastline. I love the Ring of Kerry. My father Tom Brosnan was a Kerry man so I try to go back there as often as I can.
"I'm a Navan man, from Co. Meath. I left Ireland when I was a boy, when I was 11, so over these many decades, going back, there's always something great to discover."
WATCH: we've teamed up with @IFTA to create a new series of short videos to showcase #Ireland. The first of these videos features actor Pierce Brosnan 😀#FillYourHeartWithIreland pic.twitter.com/RLyb71LgXK

— Tourism Ireland (@TourismIreland) February 22, 2021
In 2015, Pierce and his wife Keely spent a number of months here as he filmed I.T. which saw him star alongside the likes of Anna Friel and Jason Barry.
During their time here, his wife also fell in love with Ireland and the pair have since considered buying a place on Irish shores.
"I was over there doing the little movie I.T. we were down in Dalkey, which I love very much," he told Ryan Tubridy on the Late Late Show.
"I was saying, 'I should've bought a place' and my wife said, 'Well, you should've! I told you all those years ago when you were doing the Bond to go buy a place!'"
"I think there's still time to find some small cottage," he mused.
"I mean, the house that we have here is a cottage. It's a three-bedroom cottage, so you don't need much. All you need is a good bed, a good table to sit at, a lovely view and a bottle of wine!"