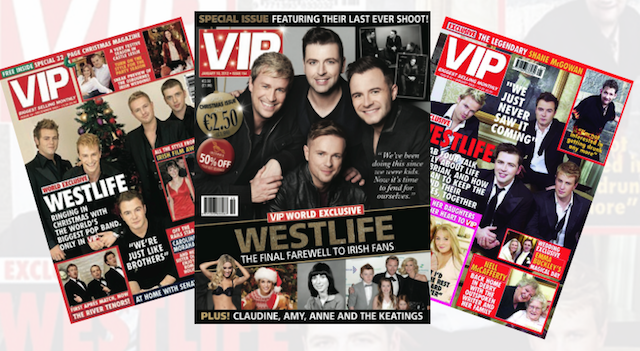 Despite months and months of speculation, fans waited with bated breath for the official confirmation that Westlife would be getting back together.
The foursome confirmed the hotly anticipated reunion last night, promising new music as well as a comeback tour.
"We're back! So excited," said Kian, while Nicky shared a video, showing the group back together at last.
As we here in VIP towers are just as excited about the news as you, we've decided to celebrate the occasion by taking a look back at some of their most memorable shoots in VIP – and trust us, there's been a lot!
From Christmas with the boys to Brian's departure, weddings, babies and much, much more,  we've been there from the very start, taking you along with us on a very special journey.
There's been smiles, tears and everything in between over the last 20 years – but we can't to see what the next 20 have in store!
Check out some of our favourite snaps below: