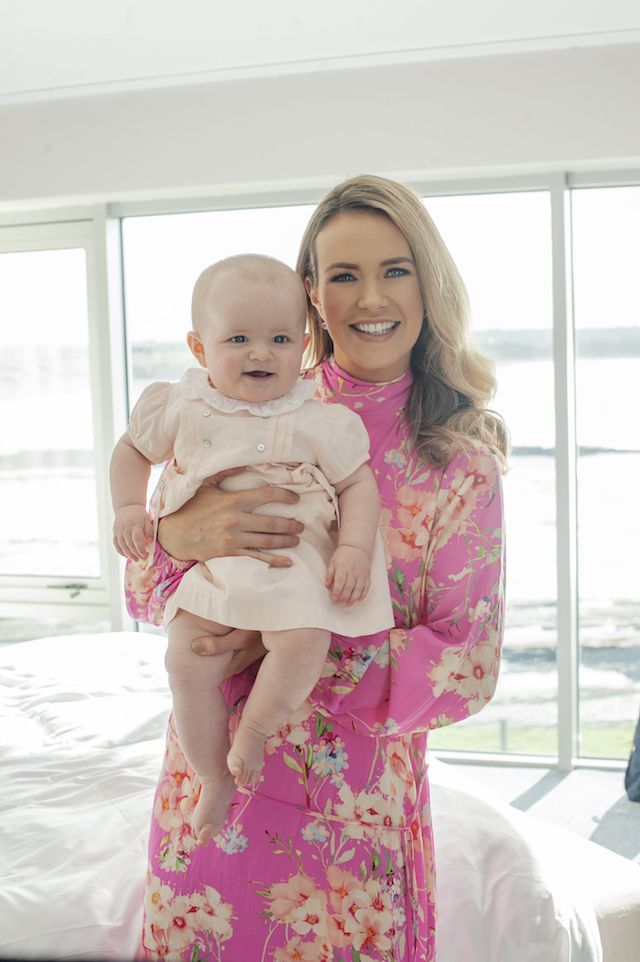 Aoibhin Garrihy has opened up about preparing to welcome baby number two!
The former Fair City star and her husband John Burke welcomed their adorable daughter Hanorah last summer, and are now expecting their second child later this year.
The eldest Garrihy sister, who heads up BEO wellness events across the country, has now shared an insight into how she's preparing to expand her family by one.
"I feel blessed and very lucky but a little bit petrified as well and that is where nanas come in." Aoibhin told the Irish Sunday Mirror.
"And we are very lucky to have them as well."
Hanorah turned one earlier this summer, and the 32-year-old says she's very like her famous auntie!
"Hanorah is a pure rogue. She is just like Doireann which I am very worried about," she joked.
"She is full of craic and she makes us laugh every single day. She is ruling the roost.
"Hanorah is not taking me seriously and it is becoming a real stress because she just laughs when I am reprimanding her, it is a disaster."
"She is all fun and games at the moment but we will get there."
Aoibhin and John celebrated Hanorah's first birthday in style, throwing a bash for family and close friends ahead of their big announcement!

We can't wait for another little baby Burke!