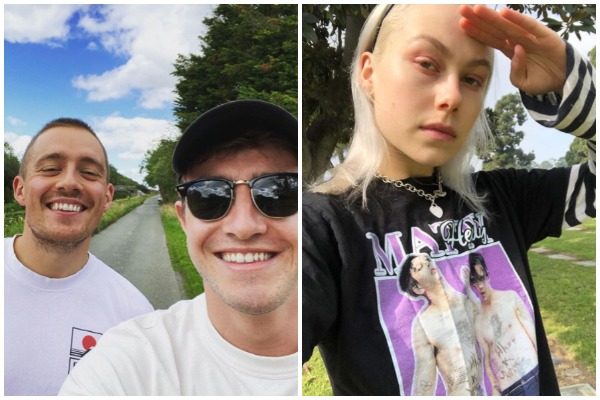 Paul Mescal has sparked romance rumours all over again, having been spotted out and about with American musician Phoebe Bridges.
The pair have previously been spotted spending time together back in the summer, when Phoebe flew over to meet the star and they were seen enjoying a coffee together in The Lemon Leaf Cafe in Cork in July.
Now it's reported that the two were spotted getting very cosy in Soho Farmhouse in Oxfordshire, England, a location that's known for its A-list clientele. During their rendez-vous an onlooker said that the two were looking very comfortable together.
View this post on Instagram
Speaking with the Mail on Sunday, the onlooker said: 'They were all over each other.'
The two first made contact during lockdown of this year, prior to their Cork date. Like much of the nation, Phoebe tweeted her thoughts and feelings after finishing the series Normal People saying:
"Finished Normal People and now I'm sad and horny oh wait"

Replying back to the risque message, Paul said: "I'm officially dead"
Paul is believed to have been a big fan of the American singer/songwriter, as he previously listed one of her songs as a favourite of his on his Raya dating profile.
Phoebe has also expressed her interest in Paul, as she spoke about their social media interactions during an interview with NME back in May of this year. During it, she admitted that she felt a "little pitter-patter in my heart" when Paul, who she refers to as "that cute boy" followed her back on social media.
Well, after all of the heartache that 2020 has brought on, it's refreshing to see that love can and will still prevail.