September is here and autumn is en route. This means the time to pack away our summer attire is also here, but it's not all bad news.
Transitional dressing is about to get underway, and what better way to move your wardrobe from summer to autumn than with some light knits?
From printed cardigans to classic-cut jumpers, there are tonnes of ways you can add some style to your looks without breaking the bank.
Below we're rounding up some of our favourite pieces for you to shop this September.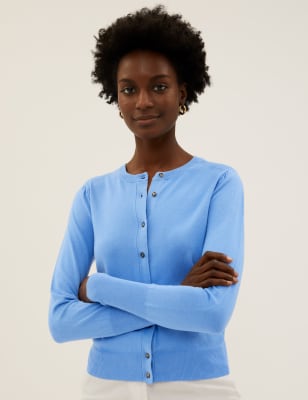 Crew Neck Button Front Cardigan – €25
Abstract Swirl Pink Jacquard Jumper – €41
Mock Neck Sweater – €39
Face pattern soft knit sweater – €30
Savida Zebra Print Cardigan – €25
Fine-Knit Collared Jumper – €27.99
WOOL BLEND KNIT SWEATER – 39.95