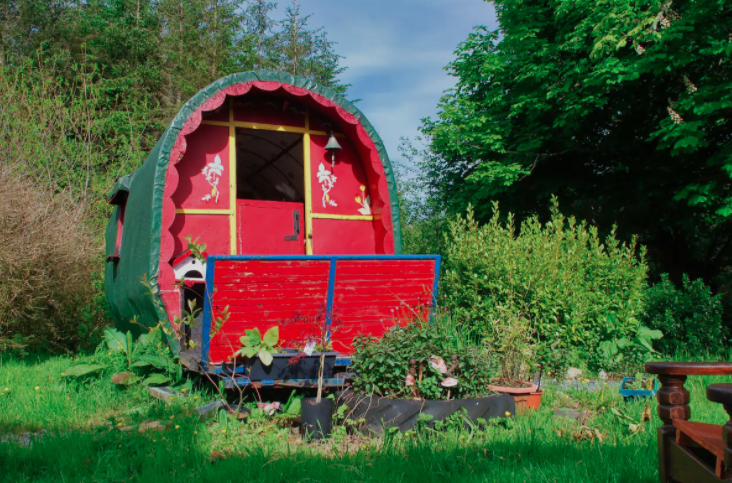 Still waiting for the all clear before going abroad? Bored of the bog standard hotels? Why not try an AirB and B for that home away from home feeling, as well as a great chance to unplug at the same time.
Here are some of the most unique AirB and B's across the country that are going straight to the top of our list of spots to book this summer.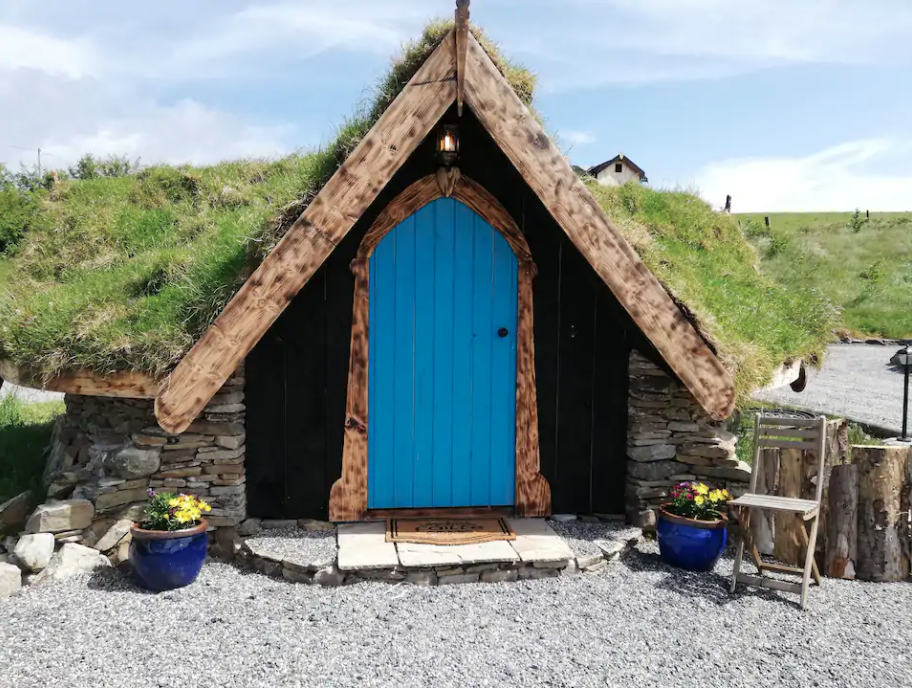 Fairy House and Leprechaun Huts, Nead an Spideoga, Chauncey, Mayo
This unique sight is part of the Mayo glamping experience. No matter what part you stay in you can unplug from the rest of the world in your own cosy space while still having access to WiFi, electricity and a fridge. There's even a working pizza oven that's free for guests to use!
You can also put your name down for use of the hot tub if you're looking for a little bit of me time or perhaps visit the on site cinema. In terms of alcohol,  if you fancy a few cans around the camp fire or some wine with your fire cooked pizza, it's BYOB so make sure to pack some!
This would make the perfect getaway for a honeymoon, a break from the city or even a casual hen weekend!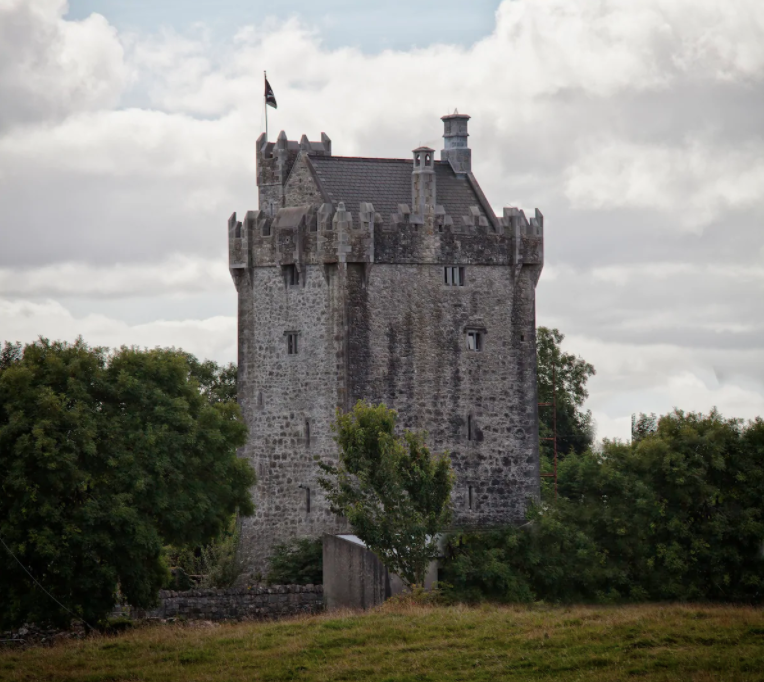 Cahir Castle, On The Hill, Craughwell, Galway
This real medieval Irish castle is one of the most popular places to stay in all of Europe. It's a fully restored castle but with all the much needed mod cons, including a games room!
There is a pub in the local village where you can order your dinner to bring back with you and small well behaved pets are welcome, as long as they don't chew on the furniture!
Musician, Brad Heidi, is a resident of the castle and you can often hear him singing and playing guitar. The owner, Peter grew up in the castle and has slowly refurbished the beautiful building over the years.
You can even inscribe your name of a piece of stone that he cut himself. It also has i's own version of the Blarney Stone, the Cahir stone although with Covid you can't kiss it, but they do encourage you to give it a nice slap for good luck!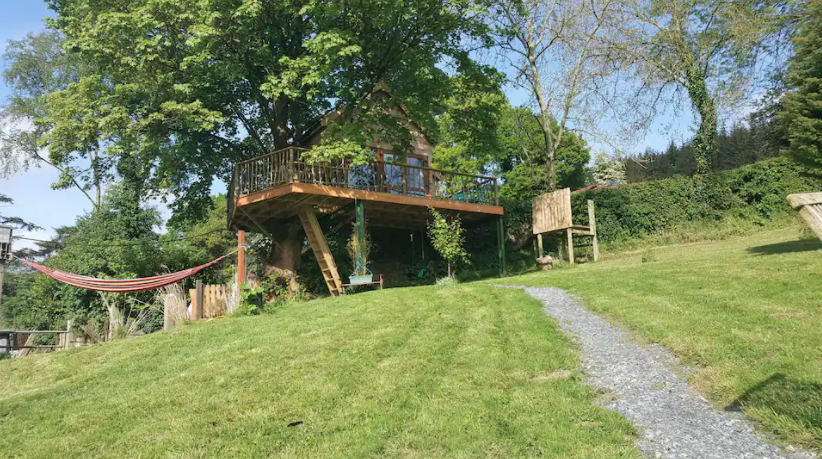 Tuckmill Treehouse, Baltinglass, Wicklow
When you first pull up to this picturesque farm, you'll notice the rolling green hills and the various farm animals that roam the property. Once you go up the ladder you are greeted with a spacious room, all utilised to fit your needs.
The large couch even converts into a bed if you need the extra space as well as the small loft area built in as a bedroom and en-suite. To make things easier, the treehouse has a nifty pulley system so that you aren't dragging your luggage up the ladder.
For dining, there us a decking area with a BBQ, idea for warm summer evenings. This location is so remote that it is the perfect spot to unplug from the rest of the world, whether you're a couple, on a writing retreat or simply looking to get away from all the hustle and bustle of city life.
Cosy Old Renovated Farmhouse, Barntown, Wexford
This accommodation has an open plan, full sized kitchen and small bathroom. It also features a loft style bedroom.
This, including all the woodwork and small details give it an authentic farm feeling, reinforcing that you are in a quiet, relaxing space.
As the name suggests, this is a cosy spot so would be just as great to book over the winter months as it is for summer!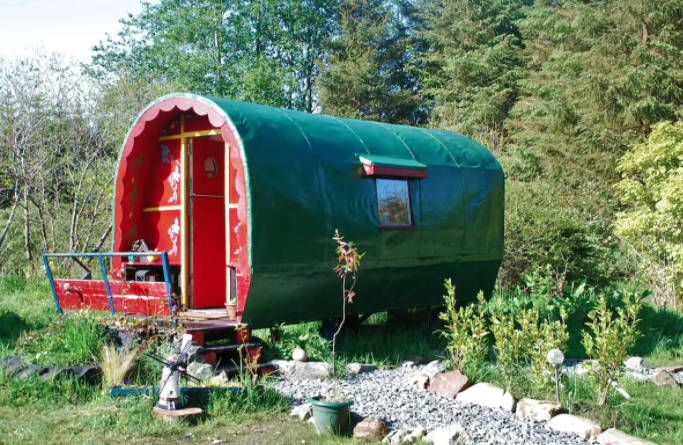 Far out in the woodlands of the Donegal hills, you'll find this traditional bow top gypsy caravan. Staying here you are fully immersed in the beautiful woods, full of streams, lakes and forests.
This caravan fits up to 4 people (usually 2 adults, 2 children), equipped with a 6ft double bed and a 5ft. It is well insulted to keep warm and has modern amenities to accommodate your needs, plus the kids will love this too!
Words: Sadhbh Pearse