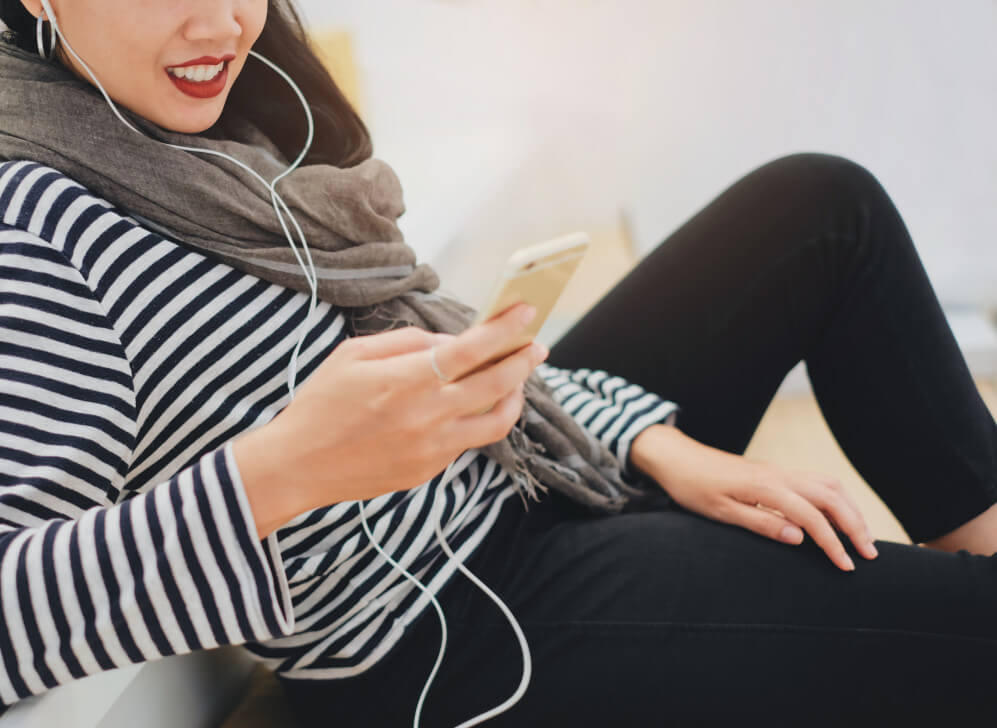 Many of us added daily walks into our routine throughout lockdown, while for some they may be happy for lockdown walks to be a thing of the past, but others now look forward to their daily walks – lockdown or no lockdown.
Walking seems to be an underrated form of exercise, if that's what works for you, great! Why not keep it up?
So if you're a fan of getting those daily steps in, chances are you've gone through all of your favourite podcast episodes, or exhausted your Spotify playlists.
While there are so many podcasts to choose from, we've put together just five of our favourites – if we were to name every single one we'd all be here until next week.
So if you haven't had a listen to these five podcasts, go back to the start and enjoy!
The Good Glow by Georgie Crawford
After a breast cancer diagnosis that changed Georgie Crawford's perspective on everything, The Good Glow is all about our health and well being in order to drive awareness of self-care. Georgie speaks to wellness advocates and inspirational people whose stories will motivate you to make positive change.
Each episode is about 45 minutes long, which honestly flies by – so you won't even notice how long you've been walking for.
View this post on Instagram

Thanks A Million by Angela Scanlon
If you're looking to inject some positivity into your day to day life, look no further. Thanks A Million is all about positivity. With her guests, from Aisling Bea to Marian Keyes, Angela talks about being thankful, everything that is good and great, what they're thankful for and much more. It'll have you laughing, learning and just having a good time all round.
Each episode is around 50 minutes long, ideal for those post-work walks to clear your mind.
View this post on Instagram

Castaway by Laura Whitmore
A podcast about podcasts – what's not to love? If you're a long-term fan of podcasts, or even a newbie when it comes to the world of podcasts, you'll love Castaway as it'll give you all the recommendations you could ever need. Laura listens down with celebs and podcasters to find out what their favourite podcasts are, and what they love about them.
From 45 minutes to an hour-long per episode, you'll have plenty to keep you going.
View this post on Instagram

The Laughs of Your Life by Doireann Garrihy
To inject some laughter into your walks, look no further than The Laughs Of Your Life. Doireann's podcast has been around for a while now, but she's back with another season, ready to ask her guests all about, well, the laughs of their life. From their first memory of laughing to a time where if they didn't laugh they would cry, it's always a great listen.
With 40 minutes per episode, it's an ideal length whether you're getting your steps in the mornings or the evenings.
View this post on Instagram

The Glow Up by STELLAR
For all of you beauty fans out there, if you haven't caught up on all the seasons of The Glow Up by STELLAR, now is your chance. Vicki chats about all things beauty, and their guests spill on their own beauty tips and tricks, as well as their all-time favourite products. With guests such as Marian Keys, Georgie Crawford, Louise McSharry and more, there's plenty of episodes to get stuck into.
Each episode is around 45 minutes long, perfect for a daily walk and your daily dose of beauty in one.
View this post on Instagram