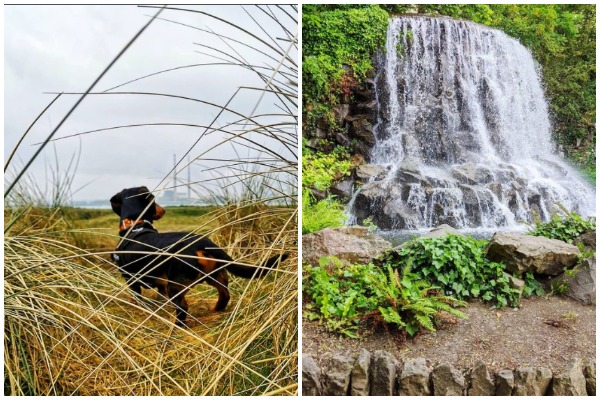 With the easing of restrictions meaning we're now free to travel around our counties, people up and down the country are looking forward to seeing corners of their city outside of their usual 5km.
With the temperatures (slightly) improving, what better thing is there to do on a dry day than head out for a socially distanced picnic? Anyone living in the capital city of Dublin will know it's the perfect backdrop for any day spent outdoors, with hidden treatures dotted around the county.
Whether you're looking for a sandy stretch or an idylic summit, here are the 5 best places to grab your blanket and strawberries and set up shop.
The Iveagh Gardens 
View this post on Instagram
Often overlooked for the iconic St. Stephen's Green instead, Dublin's Iveagh Gardens is the perfect location for an afternoon spent in the great outdoors. With stretches of grass, benches, trees and a waterfall it's the ideal spot for the whole family to enjoy.
St. Annes Park 
View this post on Instagram
If you're on the north side of the city, St. Annes is a wonderland of adventure. When you're finished with your grub you can take a stroll around the grounds which include a playground, a rose garden, a dog park, and a cafe with lots of treats on offer.
Dun Laoghaire Pier 
View this post on Instagram
Whether you decide on the east or west pier in Dun Laoghaire both boast breathtaking views of the waterside. Plus People's Park is just a stone's throw away from the pier if you fancy a stroll and coffee too.
Bull Island 
View this post on Instagram
If you're craving the feeling of some sand on your feet Bull Island is the perfect spot to get just that. Bull Island is a stunning stretch of beach on the northside of Dublin, here you have the choice of setting up your picnic on the sand with a gorgeous sea view ahead, or taking some cover in the grassy dunes behind –  just be sure to pack in some blankets in that picnic basket, it can get chilly!
Malahide Castle 
View this post on Instagram
Where better to picnic in style than Dublin's most romantic spot on the northside? On the grounds of Malahide Castle you can explore the grounds which houses a 12th-century castle, playground, and cafe.