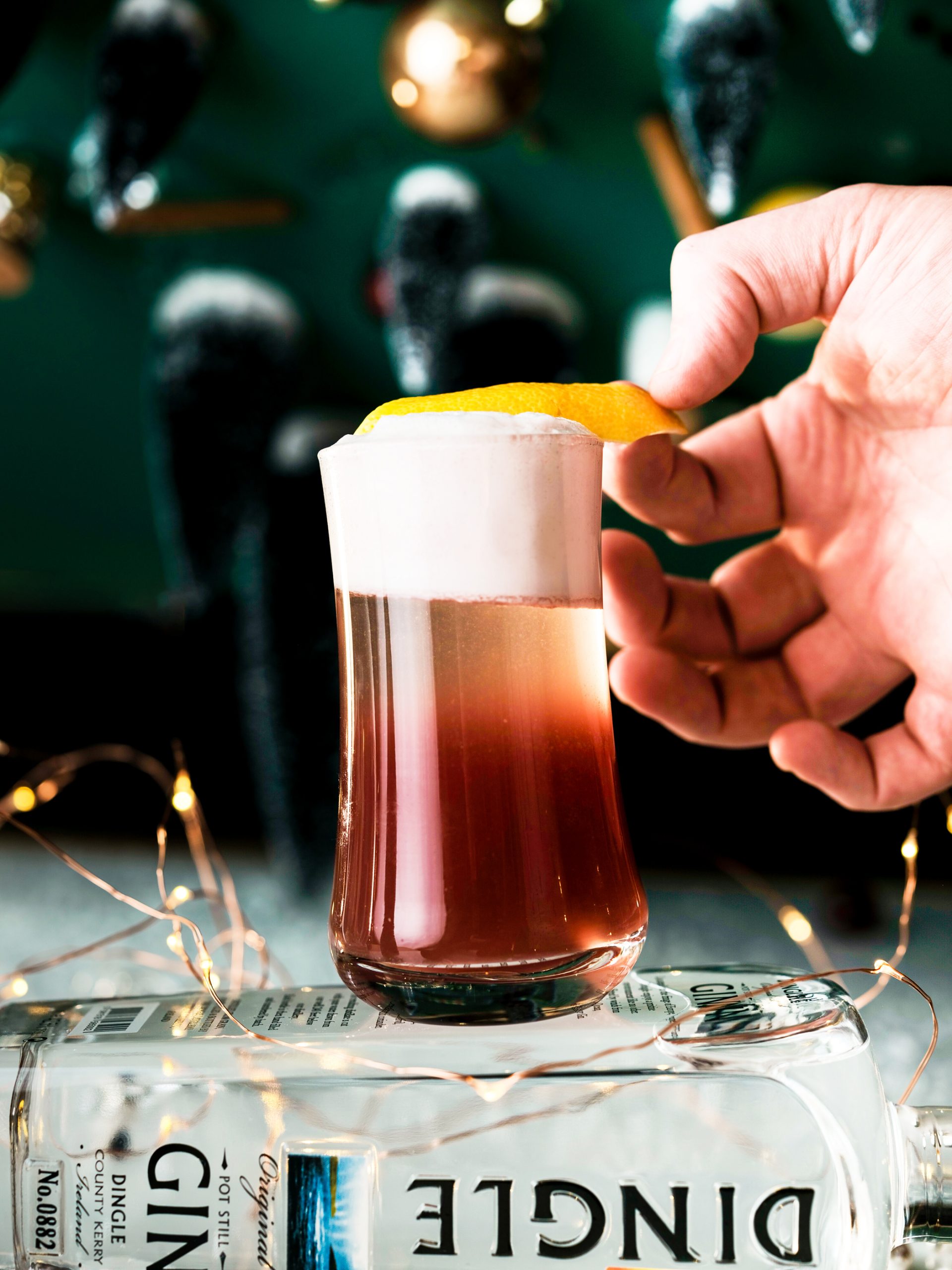 Dingle all the Way
What you need
50ml Dingle Gin
20ml Lemon Juice
20ml Mulled Wine Syrup
Egg White
Soda Water
Method
Combine all the ingredients except the soda in a cocktail shaker with no ice, shake for 10-15 seconds. This makes the drink froth much better.
Next, add ice and shake for a further 10-15 seconds.
Strain the cocktail into a chilled highball glass, let sit for 90 seconds before adding soda. This allows the foam to set and gives a better texture
and appearance to the drink. Garnish with lemon oils and zest.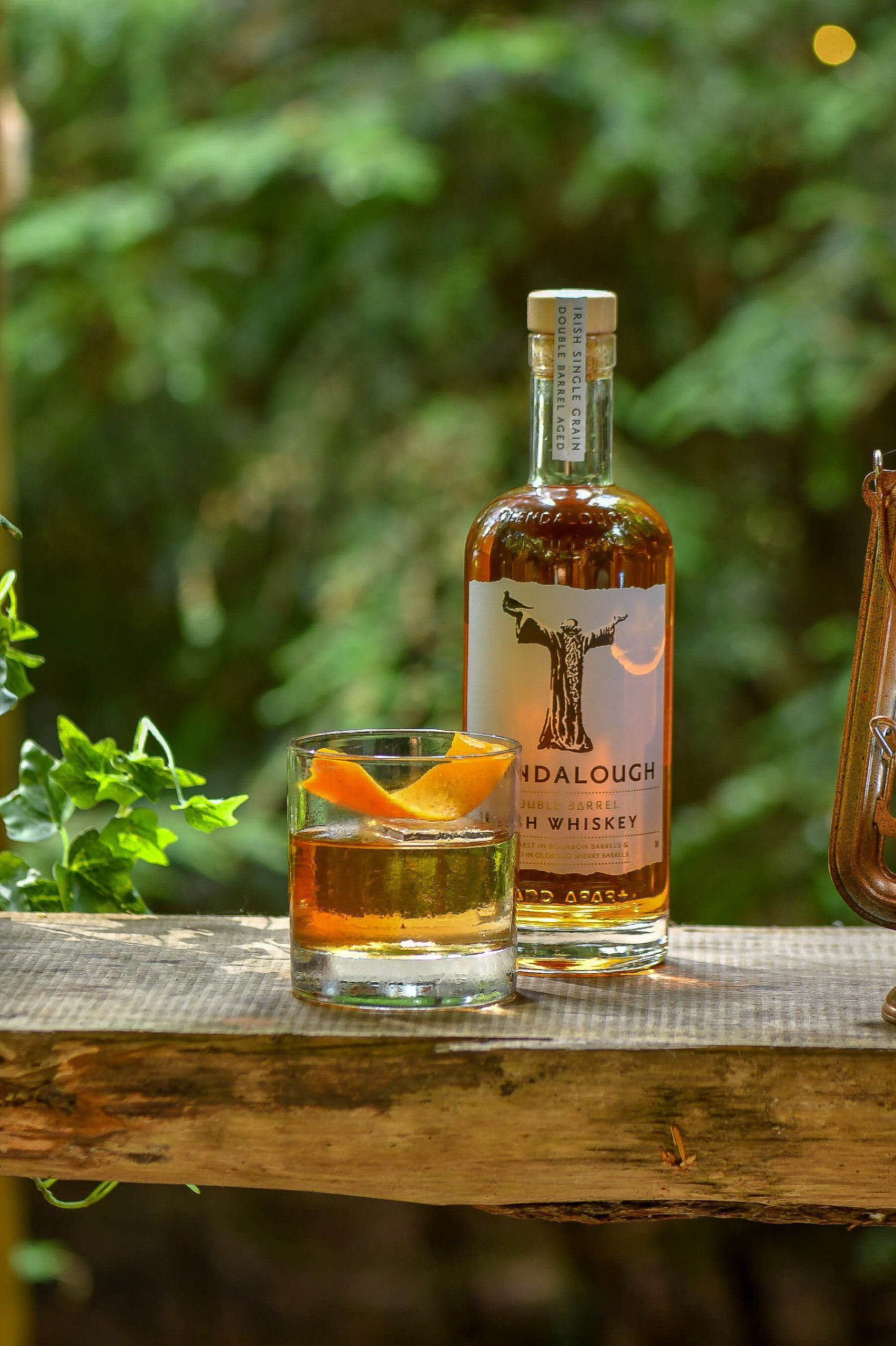 The Very Old Fashioned
What you need
60ml Double Barrel Irish Whiskey
10ml Simple Syrup
2 Dashes of Bitters
Garnish: Fresh Orange Peel
Method
Put the ingredients to a tumbler and stir.

Add ice and stir again.

Garnish with a twisted orange peel.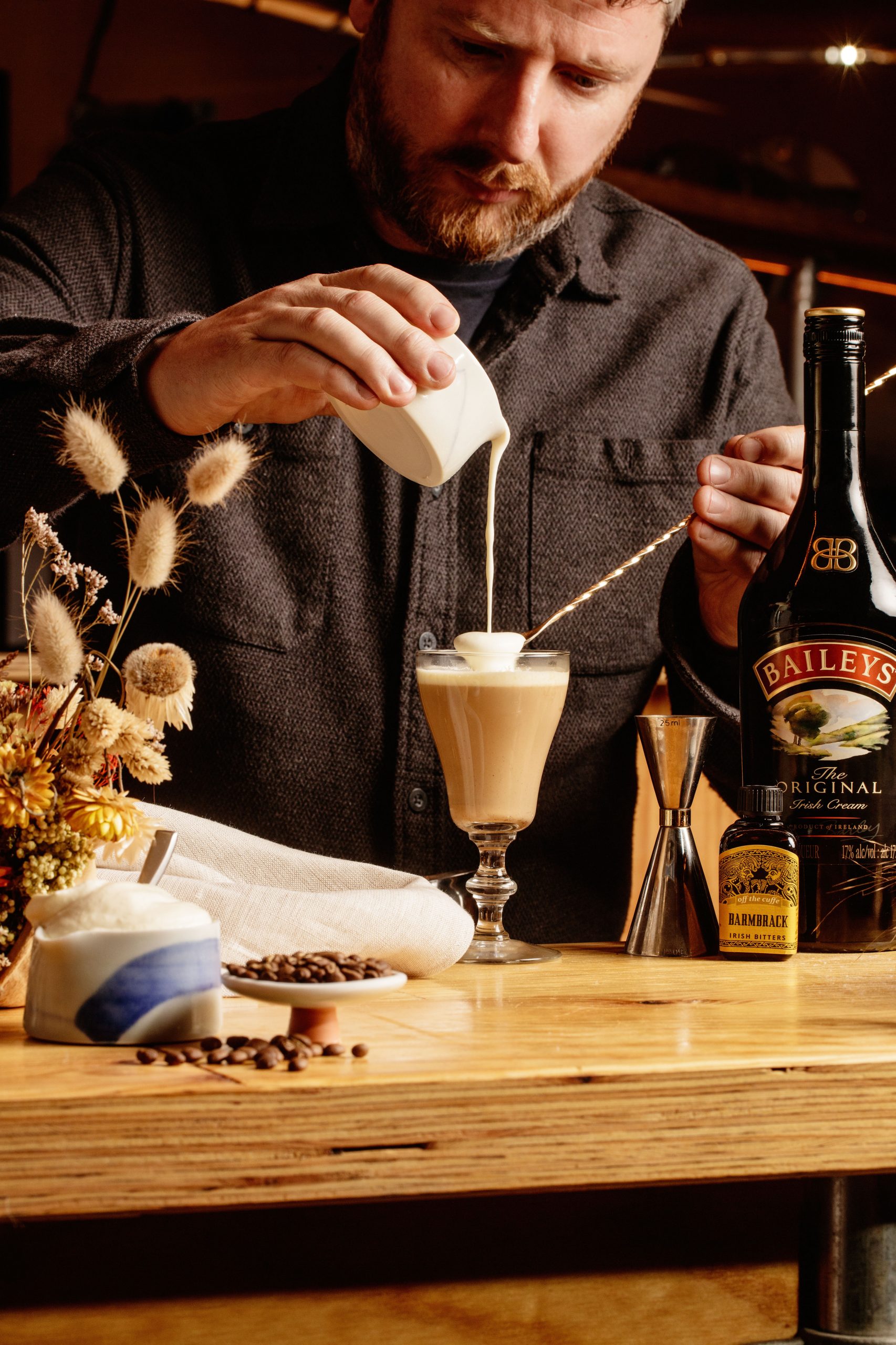 Irish Coffee with a Twist : allta x Baileys Irish Coffee
What you need
125mls of Baileys Original Irish Cream

5tsp of your favourite coffee, fine to medium-fine grind size
Pea size amount of white miso (optional – an alternative is miso paste which can be found in any large grocery store)
2 dashes of Off the Cuffe Barmbrack Irish Bitters (optional – an alternative is Angostura bitters which can be found in any large off licence)
Whipped cream
Method
Combine Baileys and white miso in a small bowl and whisk until smooth. Add two dashes of bitters.
Add the mixture to your moka pot and add your favourite ground coffee. Put your moka pot on the heat and watch it do its thing!
While the moka pot is heating up, get busy whipping your cream until the mixture has increased in volume but still moves slowly in the bowl.
Pour your brewed coffee into a heatproof glass.
Using a heated dessert spoon, top your coffee with cream pouring over the back of the spoon and don't mind if it's dripping over the edges, all the more delicious!
Curl up in your favourite spot and with your favourite treat conspirators and enjoy…hell yeah!
Quick Tip: If you don't have a moka pot at home, just substitute the ground coffee with 1tsp of instant coffee and add the mixture to a pot. Cover the pot with a lid and heat to 80°C or until just simmering. Pour the brew into a glass and top with cream and indulge!
Mourning, Noon and The Night Before Christmas
What you need
35ml The Sexton Single Malt Irish Whiskey
25ml Sweet Vermouth
25ml Campari
Garnish: Lemon Twist
Method
Pour into glass and stir
Garnish with a twist of lemon peel