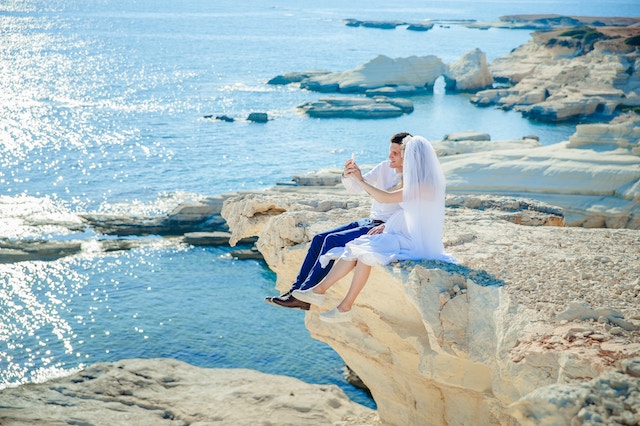 Planning a wedding can be incredibly stressful, and though it's always worth it in the end, you will be looking forward to a well-deserved break after the big day.
What better way to start married life than an incredible dream holiday.
Whether you want to escape to a romantic hideaway with sun-drenched beaches, stay in a luxurious 4* or 5* All Inclusive hotel in Mexico or Dominican Republic, cruise through the idyllic islands of the Caribbean, travel to the exciting destinations such as Dubai, Thailand, Bali and South Africa or enjoy the breathtaking scenery on a romantic break to Sicily, Sorrento, Cyprus or Lisbon Coast we can tailor make every aspect of your honeymoon.
1. Travel Outside Peak Dates
If you can travel outside of peak dates such as July, August and holidays like Easter and Christmas almost as a rule of thumb airfares will be cheaper and this rule applies to almost all destinations worldwide.
2. Low Season Special Offers
Many beach hotels in Thailand, Malaysia, Bali, Maldives, Mauritius and Sri Lanka have Free Night offers in their low season usually from May to October. Eg. Pay for 5 nights, get 2 free. So it's always best to look out for these offers especially as these long-haul destinations are perfect honeymoon spots.
3. Book Early for Best Value
People may think you can get a bargain at the last minute but you won't be so lucky if you are trying to go further afield for a Longhaul Honeymoon destination. You will miss out on special offers, the best accommodation, flight options, room choices and special early booking rates exclusive to Sunway, so there are great benefits to booking early especially when you are on a tight wedding budget.
4. Cruising in the Caribbean
If the Caribbean is your destination of choice and you are worried about hurricane season, a cruise is definitely worth considering. Cruise ships have the highest standard of technology and can reroute to alternative Caribbean islands should the itinerary be affected by bad weather. Sunway work with the world's leading cruise lines that offer fantastic onboard facilities with the highest standards of cabins, dining options, activities and entertainment. Booking your cruise drinks and dining packages in advance can also save you a lot of money.
Las Vegas, Miami and MSC Caribbean Cruise
On-board MSC Seaside 11 Nights Trip
– 3 Nights in Excalibur Hotel, Las Vegas
– 1 Night in Miami Marriott Biscayne Bay, Miami
– 7 Night Eastern Caribbean Cruise
From €1399pp
Departs: 25th September 2018
*Price is per person based on 2 people sharing and includes; all flights & flight taxes, 20kg checked bag per person, hotels in Las Vegas & Miami are on a room only basis and 7 nights Full Board cruise on an inside cabin. Transfers, gratuities, USA ESTA Visa and Travel Insurance not included in the price. Resort fee payable locally in Las Vegas $36per room per day. T&C's apply.
5. Avoiding Tropical Storms
If you're worried about tropical storms during the so called storm season (June to Sept/Oct) a top tip to consider is West Coast Mexico. Opt for the beautiful resort of Cabo San Lucas which doesn't get these problems and probably has a better climate all year round or Aruba in the Caribbean as this is just below the Tropical Storm Belt and offers beautiful white powdery sandy beaches if that's your thing!
Las Vegas, Tampa Stay & Cuba Fly Cruise
Onboard Majesty of the Seas, Royal Caribbean
11 Nights Trip
– 4 Nights in Las Vegas
– 2 Nights in Tampa
– 5 Nights Full Board Cuba Cruise
From €1515pp
Departs: September 2018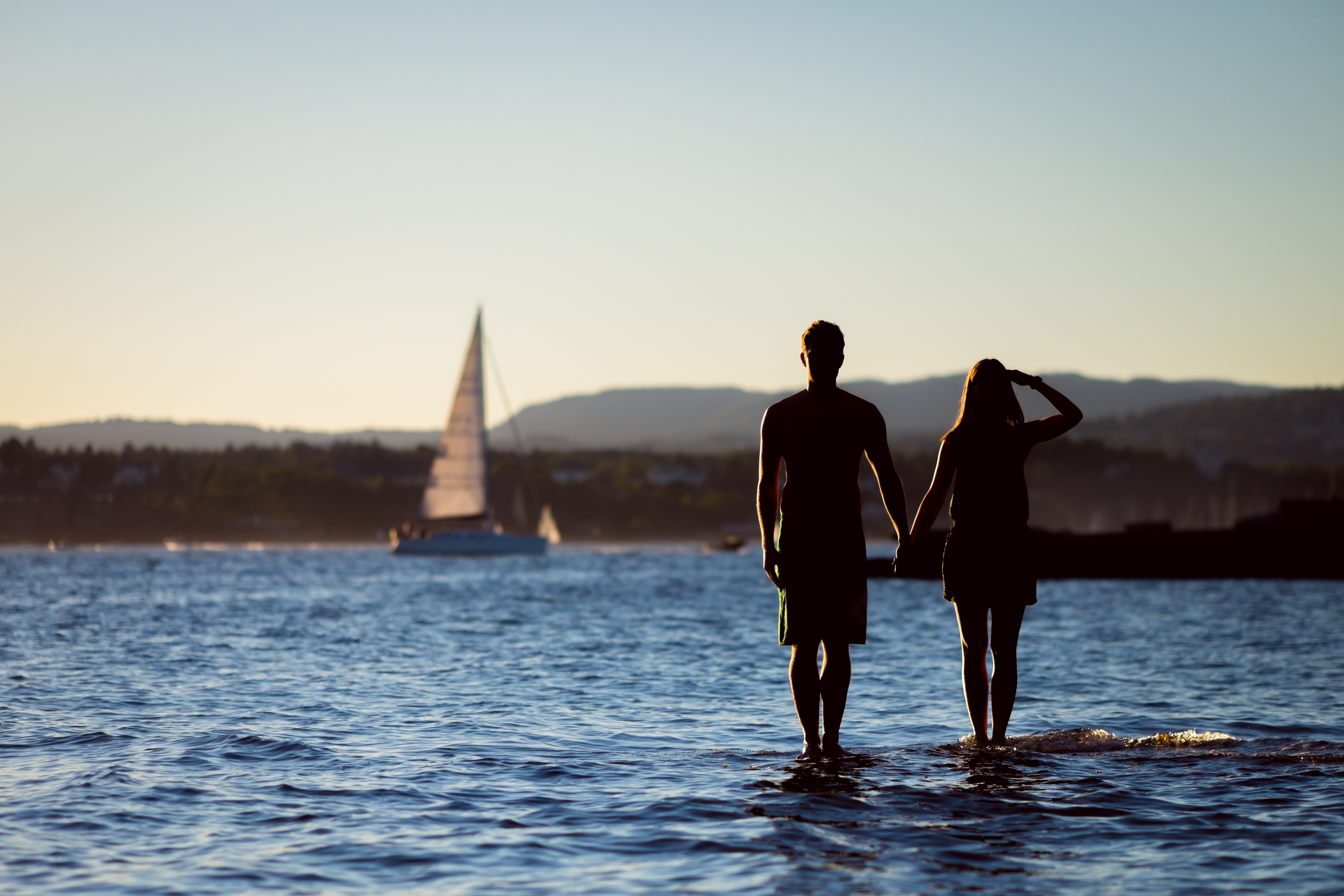 6. Choose Twin Centre Honeymoons
If saving money is important then sampling two destinations in one trip works really well. New York & Cancun All Inclusive for example or Las Vegas with Cancun All Inclusive are popular, a classic shop and drop honeymoon. With All Inclusive holidays the advantage is that you will pay for everything upfront and then you won't have to worry about any surprise bills at check out and you can use that extra money on your city break for shopping, entertainment or sampling top restaurants.
Phuket & Bangkok, Thailand
– 7 Nights B&B in Old Phuket Hotel, Phuket Island
– 2 Nights B&B in Mode Sathorn Hotel, Bangkok
From €1,129pp
Departs: October 2018
*Price is per person based on 2 people sharing and includes; all flights & flight taxes, 20kg checked bag per person, transfers, 7 nights' accommodation in Phuket and 2 nights in Bangkok on B&B basis. Terms and conditions apply.
New York & Cancun
– 3 Nights Room Only in Edison Hotel in New York
– 7 Nights ALL INCLUSIVE in RIU Cancun Hotel
From €1529pp
Departs: October 2018
*Price is per person based on 2 people sharing and includes; all flights & flight taxes, 20kg checked bag per person, 3 night's room only hotel in New York, 7 nights all-inclusive hotel and transfers in Cancun. Terms and conditions apply.
7. Choose All inclusive
Choosing an All Inclusive holiday is a great way of saving money as everything is included once you arrive in resort. All Inclusive holidays now are quite comprehensive so you really don't need to put your hand into your pocket and let's face it, after the whole build up and ordeal of a wedding, sometimes just flaking and being pampered has just the desired effect. Popular all Inclusive resorts include Cancun in Mexico and Caribbean Islands like Barbados, St Lucia and Dominican Republic. Club Med also offer over 64 all-inclusive sun resorts worldwide.
Dubai & Maldives Luxury Honeymoon
The Only & Only Royal Mirage Dubai, Arabian Court
3 Nights – Half Board Basis
Watervilla with Pool, Kuramathi Island Resort, Maldives
7 Nights – All Inclusive
From 4,349pp
Departs: September 2018
*Price is per person based on 2 people sharing and includes; return flights, taxes & 30kg checked bags from Dublin, private luxury transfers in Dubai and Speedboat transfer in Maldives. (Ultimate upgrade to Business Class – Supplement from €5,800). Terms and & conditions apply.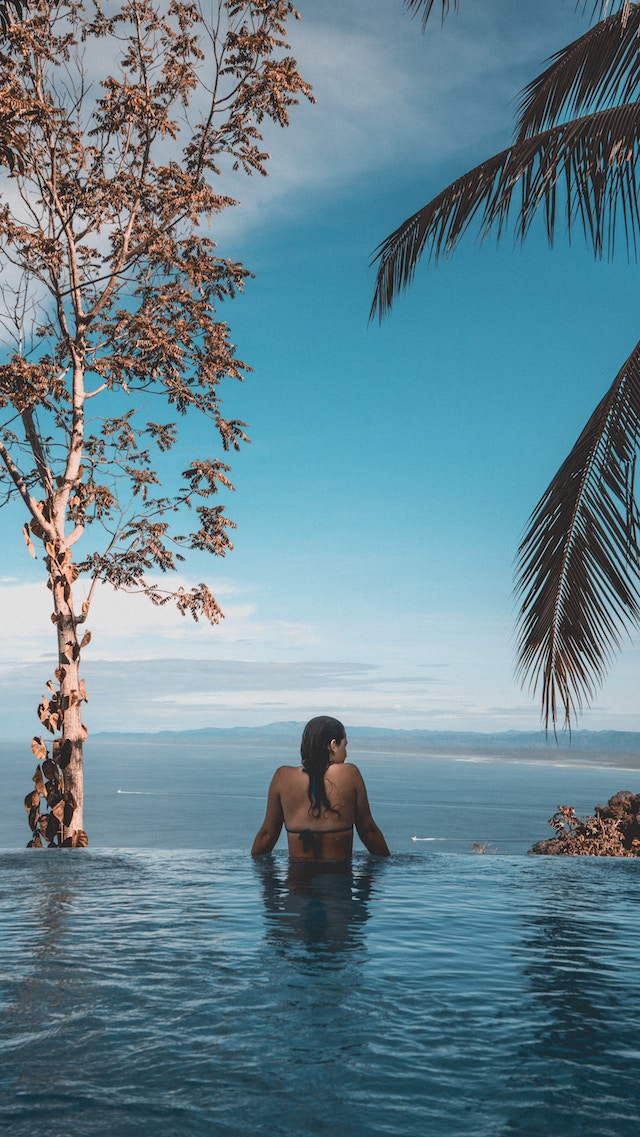 8. European Honeymoons
You don't always have to choose a long-haul holiday for your Honeymoon. Sunway offer a large array of Cruises in the Mediterranean around the Greek Islands or perhaps an All Inclusive in Cyprus is right for you as you will be almost guaranteed beautiful weather with excellent standards of accommodation and plenty sightseeing options on the island. Italy has that quintessential romance to it and some of the most perfect Honeymoon hotspots are easily accessible like Sorrento, The Amalfi Coast, Sicily or Sardinia.
European Honeymoons
Sicily
Monte Tauro Hotel (4 Star)
7 nights – B&B
From €1159pp
Departs: September
Sorrento
Minerva Hotel (4 Star)
7 nights – B&B
From €1099pp
Departs: June
Cyprus
Capo Bay Hotel (4 Star)
7 nights – B&B
From €1129pp
Departs: October
Lisbon
Vila Gale Palacio dos Arcos (5 Star)
7 Nights – B&B
From €989pp
Departs: September
*Price is per person based on 2 people sharing. Packages include flights, accommodation, transfers, 20kg baggage and services of a Sunway representative. Prices are subject to availability. Deposit only €50 per person!
9. Up to Date Visas & Passports
With the long queues for passports as people start preparing for their holidays, it's always important to make sure your passport is up to date and valid for travel. Make sure apply for your passport well in advance to make sure your perfect romantic getaway is not disturbed by passport delays. Also, check with your Sunway reservation specialist about registering for an ESTA visa if you are travelling through the USA or any VISA requirements needed for the country you will be visiting.
10. Contact Sunway!
Irish owned, fully bonded, reliable and dedicated to help you from start to finish with the best prices to suit your budgets. Our award-winning expert team are extremely well travelled and have experienced these destinations so they are really to take your call and guide you through your honeymoon options.
As a multi-award winning 100% Irish owned family business with over 52 years' experience Sunway like to stay close to customers so they can design the best holiday options at great prices and with a high level of service. For a full range of fantastic hotels, luxury cruises and popular honeymoon destinations visit Sunway.ie.