There are many things we love about Christmas; the abundance of mouth-watering food, presents under the tree, and, of course, time to relax with those nearest and dearest.
And what better way to chill out than with a pair of Penneys Christmas PJs, a selection box, and a good ol' festive film.
Here are our picks of the 10 movies to cosy up with before Santa comes.
1. Love, Actually
Nine intertwined stories examine the complexities of the one emotion that connects us all: love. Among the characters explored are David (Hugh Grant), the handsome newly elected British prime minister who falls for a young junior staffer (Martine McCutcheon), Sarah (Laura Linney), a graphic designer
whose devotion to her mentally ill brother complicates her love life, and Harry (Alan Rickman), a married man tempted by his attractive new secretary.
The airport run. The cue cards. The dance in Downing Street. So many classic moments.
2. Four Christmases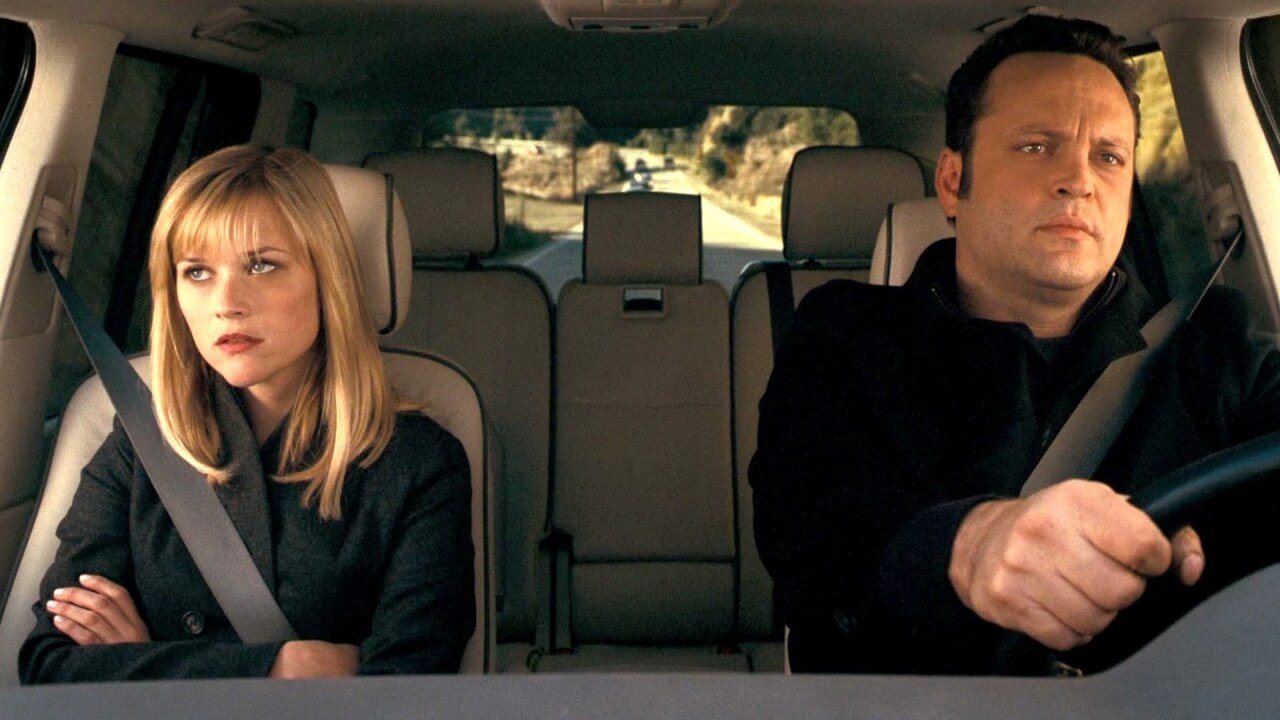 When their plans for an exotic vacation fall apart, unmarried couple Brad (Vince Vaughn) and Kate (Reese Witherspoon) must spend Christmas Day trudging around to a quartet of family get-togethers. While Brad counts the hours till he can escape the onslaught of crazy relatives, Kate begins to wonder about her own choices and ponders whether her family members are so crazy after all.
No one does Christmas better than Reese Witherspoon (just check out her Instagram and see for yourself) so we're hardly going to say no to a flick that sees her celebrate the day four times.
3. Dr Suess' How The Grinch Stole Christmas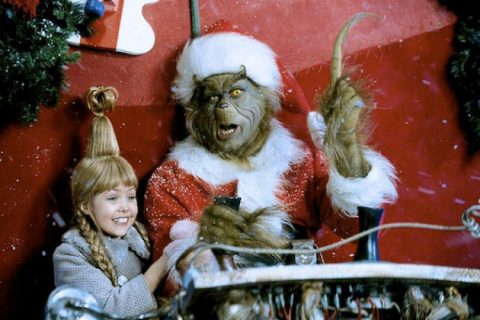 In this live-action adaptation of the beloved children's tale by Dr Seuss, the reclusive green Grinch (Jim Carrey) decides to ruin Christmas for the cheery citizens of Whoville. Reluctantly joined by his hapless dog, Max, the Grinch comes down from his mountaintop home and sneaks into town to swipe everything holiday-related from the Whos. However, the bitter grump finds a hitch in his plans when he encounters the endearing Cindy Lou Who (Taylor Momsen).
Is it just us or is baby Grinch kind of adorable? Either way, we definitely relate to him and his first-world problems of socialisation and picking an outfit.
4. Single All The Way
Desperate to avoid his family's judgment about being single, Peter persuades best friend Nick to pose as his boyfriend on a trip home for the holidays.
Fake dating. Back home for the holidays. Oh and Jennifer Coolidge, this may have only come out in 2021, but it's already a classic.
5. Home Alone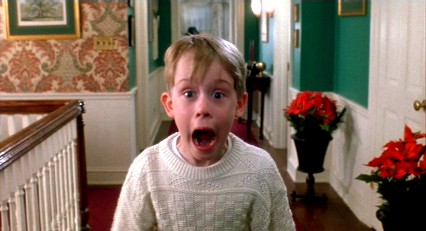 When bratty 8-year-old Kevin McCallister (Macaulay Culkin) acts out the night before a family trip to Paris, his mother (Catherine O'Hara) makes him sleep in the attic. After the McCallisters mistakenly leave for the airport without Kevin, he awakens to an empty house and assumes his wish to have no family has come true. But his excitement sours when he realizes that two con men (Joe Pesci, Daniel Stern) plan to rob the McCallister residence and that he alone must protect the family home.
Two decades later and we still haven't sussed out how Kevin's dad was able to afford their enormous house AND a trip to Paris for the whole extended family.
6. Elf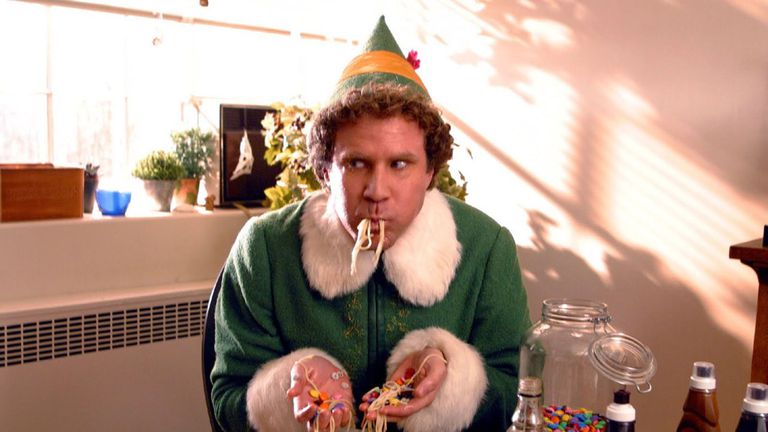 Buddy (Will Ferrell) was accidentally transported to the North Pole as a toddler and raised to adulthood among Santa's elves. Unable to shake the feeling that he doesn't fit in, the adult Buddy travels to New York, in full elf uniform, in search of his real father. As it happens, this is Walter Hobbs (James Caan), a cynical businessman. After a DNA test proves this, Walter reluctantly attempts to start a relationship with the childlike Buddy with increasingly chaotic results.
Who doesn't get as excited to rewatch Elf as Buddy does for Christmas?
7. National Lampoon's Christmas Vacation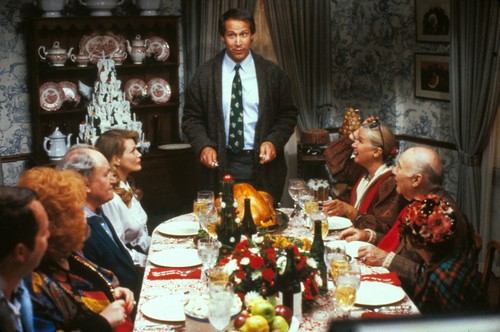 As the holidays approach, Clark Griswold (Chevy Chase) wants to have a perfect family Christmas, so he pesters his wife, Ellen (Beverly D'Angelo), and children, as he tries to make sure everything is in line, including the tree and house decorations. However, things go awry quickly. His hick cousin,
Eddie (Randy Quaid), and his family show up unplanned and start living in their camper on the Griswold property. Even worse, Clark's employers renege on the holiday bonus he needs.
The Griswolds' disastrous Christmas can make even the most dysfunctional family sit-down look like a royal affair.
8. The Holiday
Dumped and depressed, English rose Iris (Kate Winslet) agrees to swap homes with similarly unlucky-in-love Californian Amanda (Cameron Diaz) for a much-needed break. Iris finds herself in a palatial Hollywood mansion while Amanda navigates the lanes of a picture-perfect English village. Soon enough, both lovelorn ladies bump int
o local lads perfect for a romantic pick-me-up.
We just want Jude Law to make us hot chocolate. That is all.
9. The Santa Clause
Divorced dad Scott (Tim Allen) has custody of his son (Eric Lloyd) on Christmas Eve. After he accidentally kills a man in a Santa suit, they are magically transported to the North Pole, where an elf explains that Scott must take Santa's place before the next Christmas arrives. Scott thinks he's drea
ming, but over the next several months he gains weight and grows an inexplicably white beard. Maybe that night at the North Pole wasn't a dream after all — and maybe Scott has a lot of work to do.
The only film that could take the death of Santa and spin it into something heartbreaking rather traumatising.
10. Jack Frost 
As a touring musician clinging to dreams of stardom, ageing rocker Jack Frost (Michael Keaton) never had much time for his wife, Gabby (Kelly Preston), and young son, Charlie (Joseph Cross). A year after Jack's tragic death in a car accident on Christmas Day, Charlie plays a mournful tune on his fath
er's harmonica. Much to his surprise, the elder Frost is magically brought to life as a snowman on the family lawn. Given a second chance, Charlie and Jack struggle to make up for lost time.
Yes, there's a magical harmonica. Yes, a man is reincarnated as a snowman. Yes, it is fantastic.