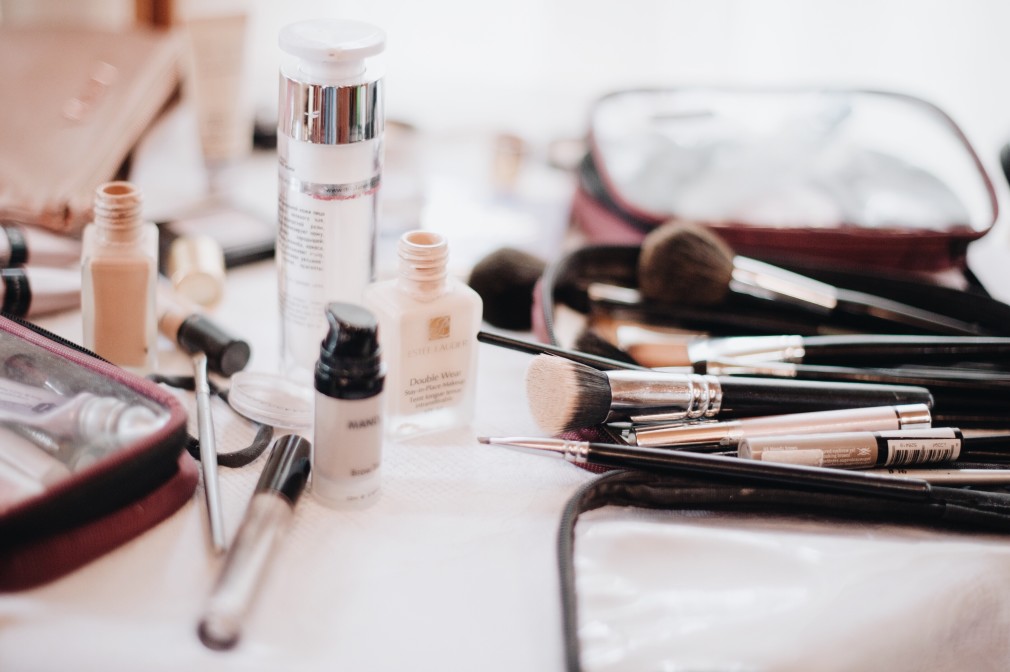 Ready to update your makeup bag? Does your skincare regime need a little overhaul? Want to try out a new false tan this summer? We've got you covered.
Here are ten amazing beauty products, from skincare and tan to false lashes, that you won't regret trying out. Get adding these to your basket, ASAP! Happy shopping!
Balance Me Glowing Skin Edit
If you haven't heard of Balance Me just yet, the brand has recently launched in the Irish market and pride itself on offering products that are naturally active, cruelty-free and sustainably packaged. If you're not sure where to start, Balance Me offer edits for you to try a number of their products without breaking the bank. The Glowing Skin Edit includes Pure Skin Face Wash, AHA Glow Mask, Vitamin C Repair Serum, Collagen Boosting Moisturiser and Gradual Tanning Drops, all for €50. Shop it on MyBeautyEdit.com.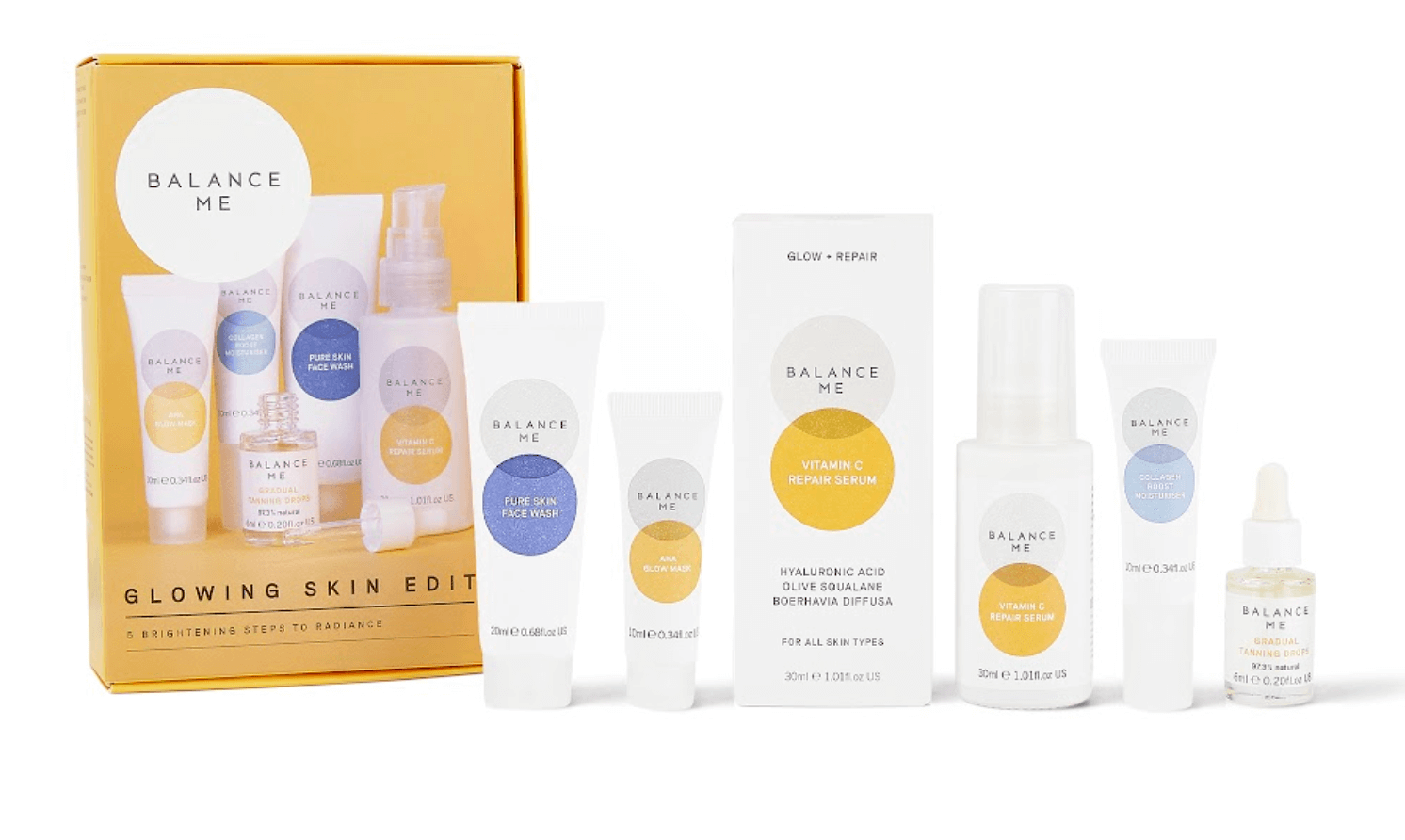 Patchology Perfect Ten Self-Warming Hand Mask
Do your hands need a little extra TLC? Patchology's self-warming and softening hand mask uses the same insulation technology as space blankets, it locks in your natural body heat to allow the coconut-infused formula inside to better penetrate the skin.
Ten glorious minutes later, chapped and dry hands are restored, cuticles are softened, and you're that much more relaxed! It's the perfect hand treatment to keep your hands looking and feeling good now that we are out and about. Shop here.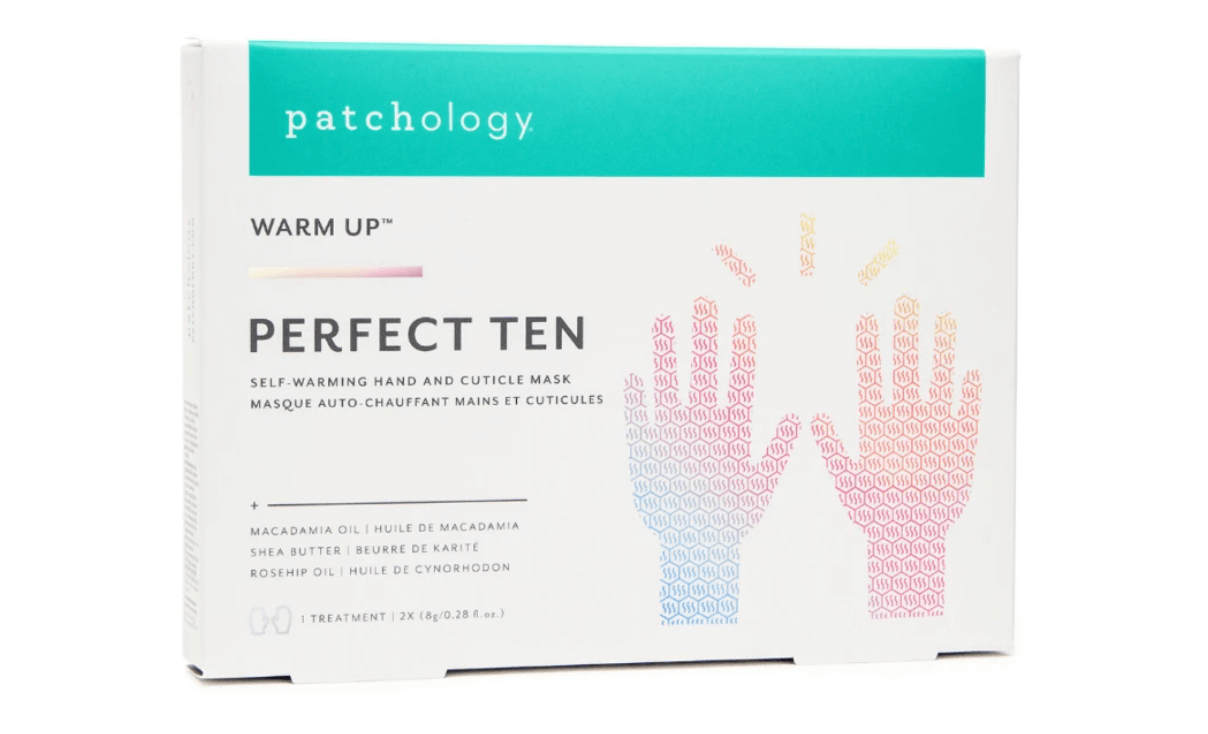 Trilogy Aromatic Certified Organic Rosehip Oil
Trilogy's beauty innovation is designed to meet the stressful demands of our ever-changing lifestyle and environment while utilising the skin-loving benefits of rosehip oil. Not only does the Trilogy Aromatic Certified Organic Rosehip Oil boost your skin with essential nourishment, but it also encourages you to take some time out for yourself.
Packed with their wild-harvested, 100% certified organic rosehip oil and infused with the calming Trilogy signature aromatic blend, it's designed to ease the stresses of the day while simultaneously delivering intense all-over nourishment and replenishment for radiantly healthy-looking skin. Plus, it's suitable for each and every skin type. Shop here.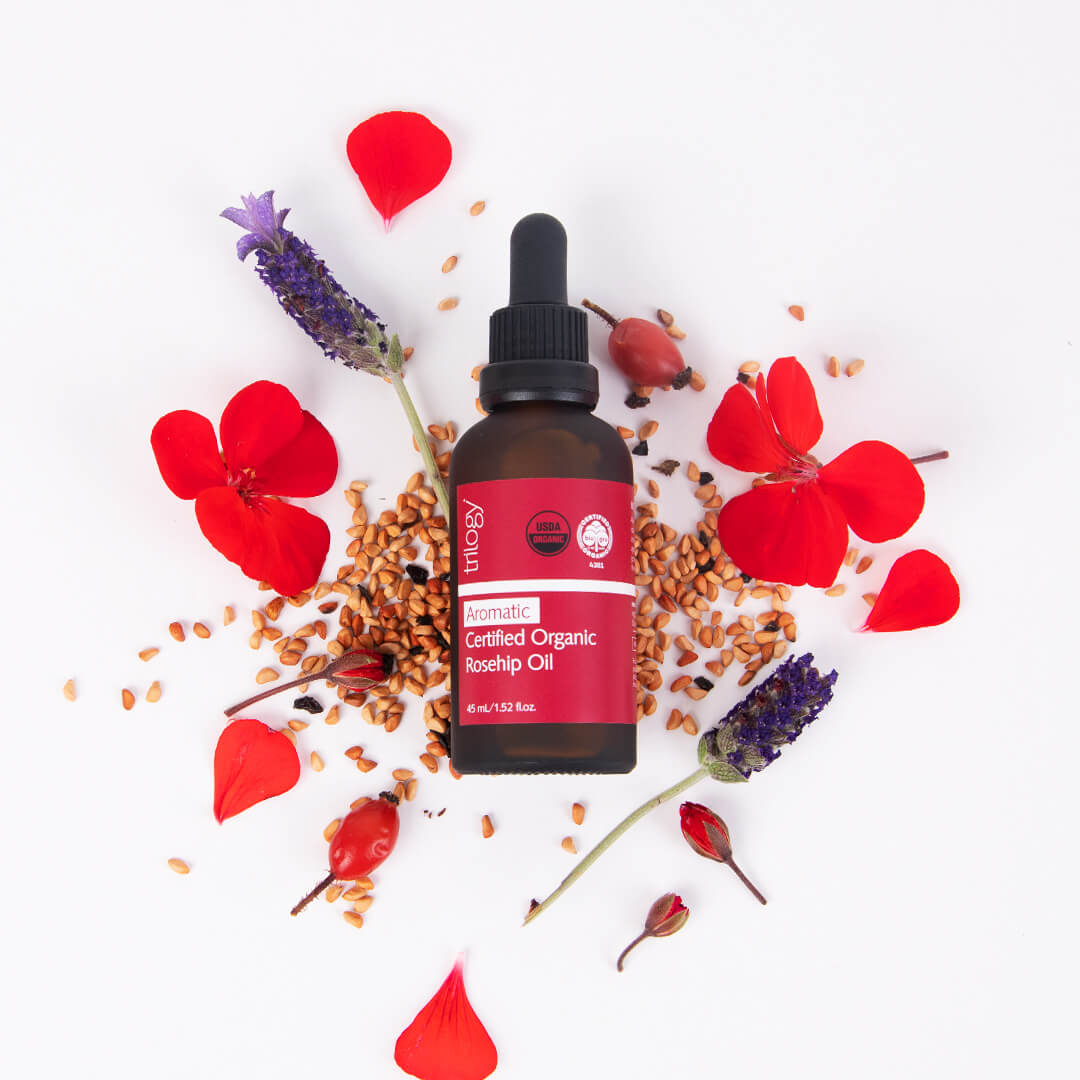 Oiche Apothecary Sheet Masks
Oíche Apothecary is a new, ethical Irish skincare range that merges their love for Irish folklore and organic ingredients. The products in the Oíche Apothecary range contain 100% organic Irish peat, locally and ethically sourced, including their gorgeous Midnight Dew Sheet Mask and Twilight Dreams Sheet Mask.
The Midnight Dew Sheet Mask is a brightening, hydrating peat mask containing Frochán (also known as bilberry or huckleberry), which is one of the most potent natural antioxidants, and when applied to the skin, reduces redness and promotes a calming effect.  While the Twilight Dreams Sheet Mask is a tightening, hydrating peat mask containing Lady's Mantle, a plant used since medieval times for its medicinal properties. Check them out right here.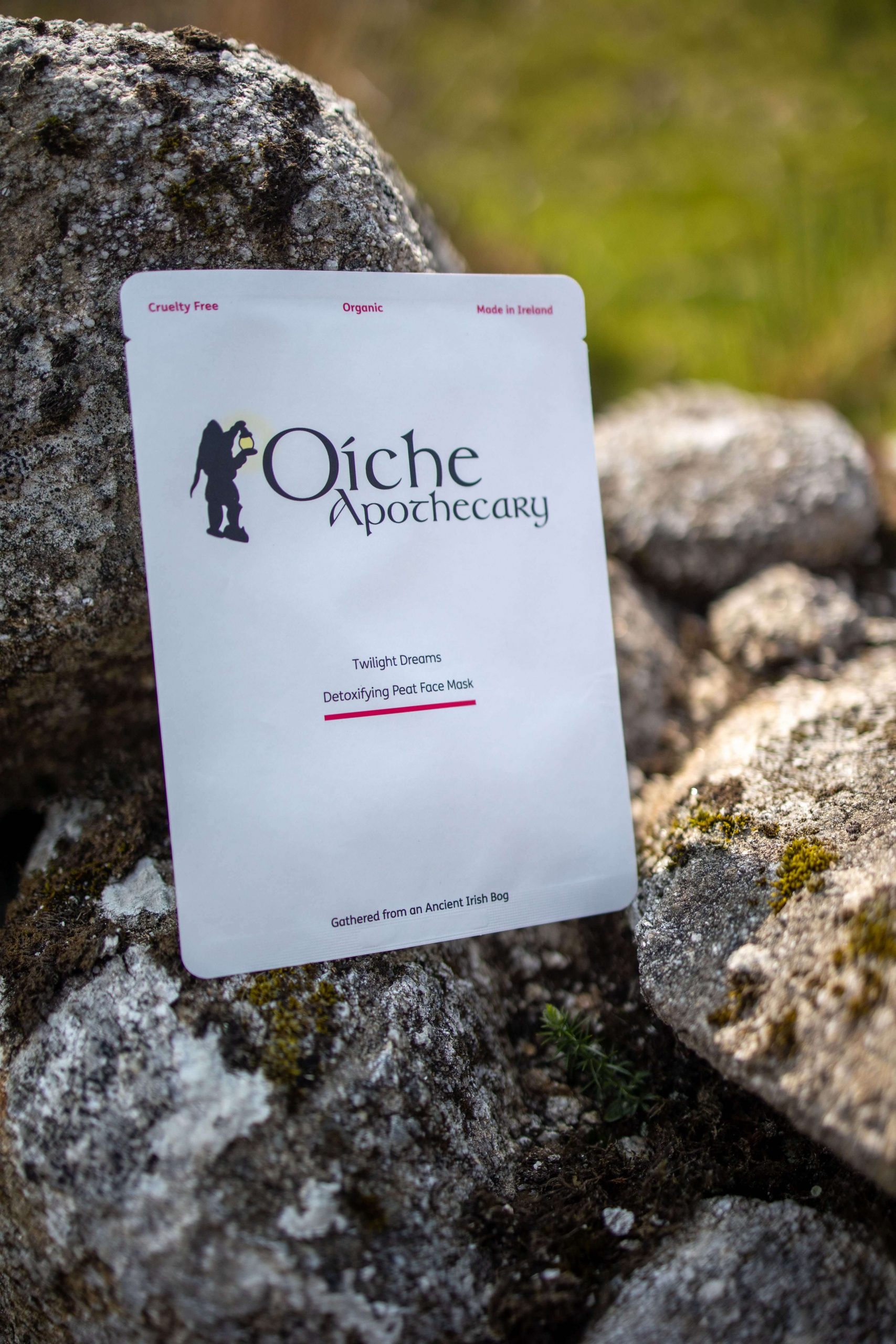 John Frieda Powerful Frizz Smoothing Hair Mask
While we're on the topic of masks, why not go all out and include a hair mask while your face mask works its magic? Particularly with the (albeit slightly) warmer weather, the humidity can cause an awful lot more frizz. So, the John Frieda Powerful Frizz Smoothing Hair Mask is perfect for you if your hair is feeling a little lifeless and frizzy.
Infused with avocado oil the treatment helps transform frizzy hair into a smooth, in control style! Available in 3 different styles suitable for all hair types, shop here.
St. Tropez Self Tan Purity Bronzing Gel
Looking for a gorgeous, yet natural glow this summer? Then the St. Tropez Self Tan Purity Bronzing Gel is for you.
The formula is tropically-scented tanning gel that transforms into a liquid 'tanning water' on contact with your skin. It goes on clear and develops into a beautiful medium golden tan. It smells, feels and looks amazing, without being a nightmare to take off. It's ticking all the boxes. Shop it here.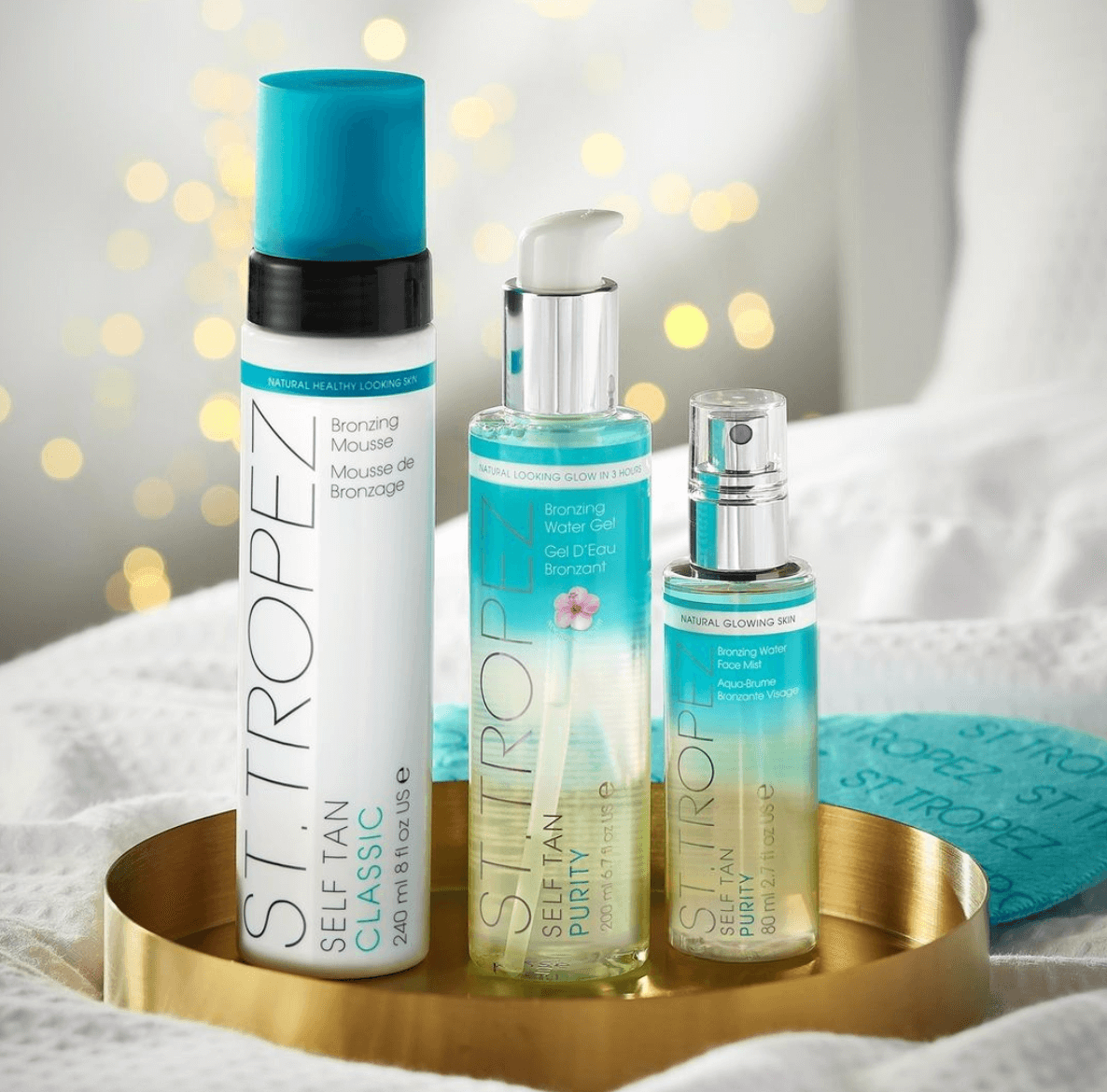 Ultraceuticals Ultra Hydrating Skin Mist
The latest Ultra Hydrating Skin Mist from Ultraceuticals is one to put straight to the top of your must-buy list. The soothing multi-purpose mist contains a perfect cocktail of hydrating, antioxidant and soothing ingredients to help revive dehydrated skin giving it an instant boost of hydration when you feel like your skin is getting a little dry.
It can be used as part of your skincare routine, a godsend for applying just before your hyaluronic acid, and also be used after make-up application to help set make-up or sprayed lightly over make-up during the day to refresh the skin. Shop it here.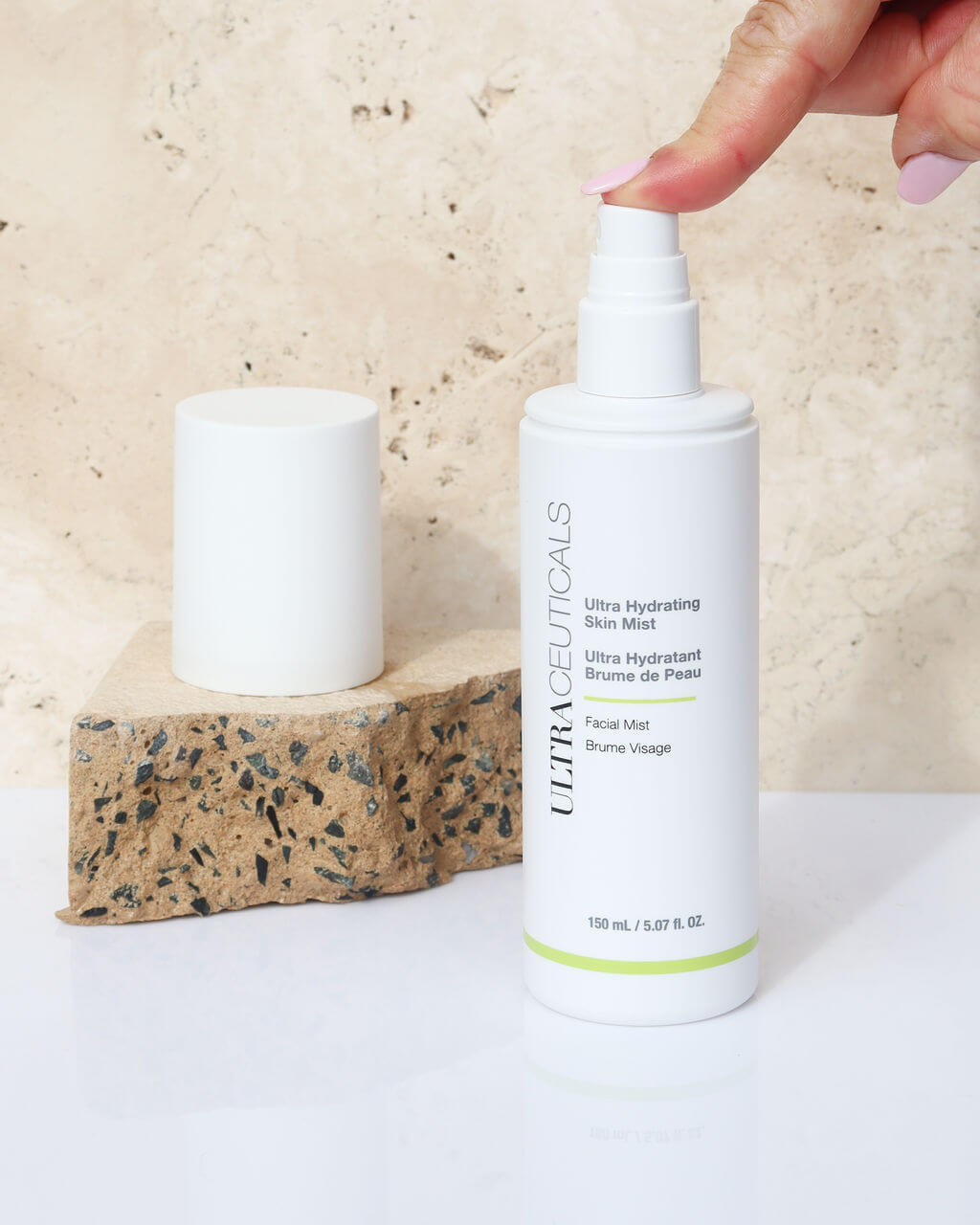 Lancome Teint Idole Ultra Wear Foundation Stick
Fans of the iconic Lancome Teint Idole Ultra Wear Foundation Stick? Well, we've got good news for you. The on-the-go icon has undergone a packaging makeover to include a built-in kabuki brush to make precision touch-ups and all-over application a cinch – perfect if you're out and about when your mask almost ruins your makeup.
Plus, the line has expanded to include Teint Idole Ultra Wear Blush Stick and Teint Idole Ultra Wear Highlighter Stick. Teint Idole Ultra Wear Blur & Go Stick's packaging has been revamped, too. Each is transfer and smudge-resistant, non-comedogenic (so it won't clog up your pores) and suitable for all skin types, even sensitive skin. Shop here.

The Solution Hyaluronic Acid
We all know by now how much of a major ingredient hyaluronic acid is, and The Solution now has it's very own in body lotion. Plus, it doesn't cost an arm and a leg. As well as hyaluronic acid, the ultra moisturising lotion is also packed with squalane, glycerine and sea algae complex, all working towards hydrated, healthy skin.
Although, if you're looking for something different in a body lotion, they also have collagen, Vitamin C, retinol and salicylic acid versions too. Shop 'em all here.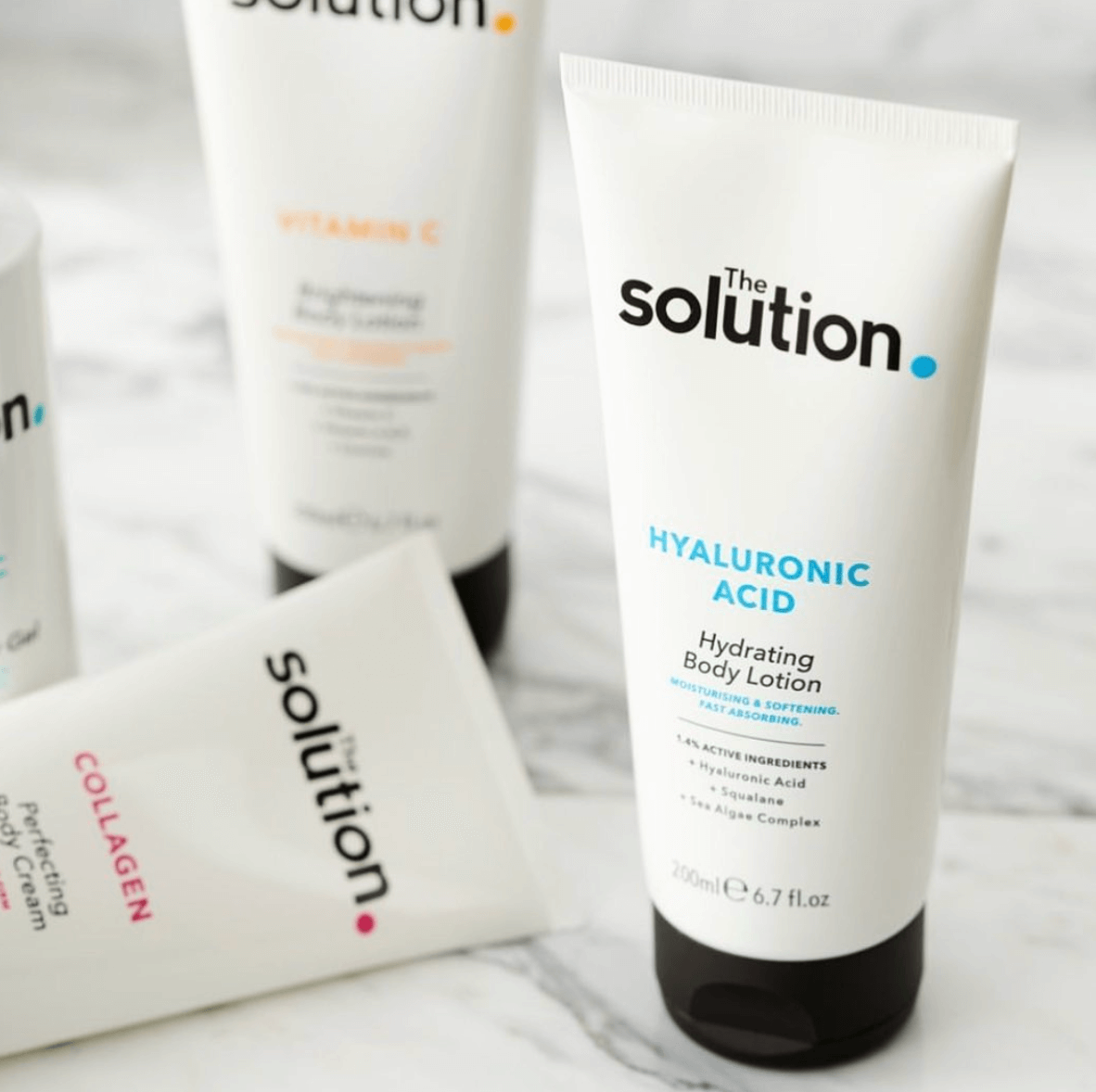 Kiss Falscara Individual Lashes
The Falscara lashes from Kiss are pretty much a game changer, because these falsies are attached from underneath. The wispy, individual lashes leave you with fluttery results that's closer to the look of salon lash extensions, right from the comfort of your home.
Easy to apply, super comfortable, last all day long and look amazing. Shop here.